Today our hiking group went out to walk around a coffee farm. Thankfully the path we followed was a nice trail, but that isn't the end of the story!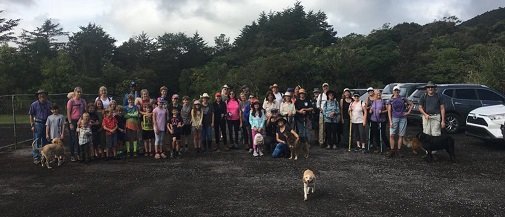 A friend and I decided to go on the hike together. Between us we have 12 kids - her youngest is almost 2 and mine is 3. She also has a 3 year old, 6, 7, 9, 10. My oldest is 14. She was carrying her youngest son in a wrap and I had planned to wear my daughter in a carrier as well.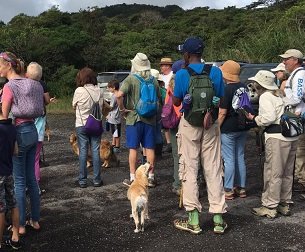 I believe they said 47 of us showed up for the hike this morning - biggest group ever! There were a few other kids and even some dogs that came to walk.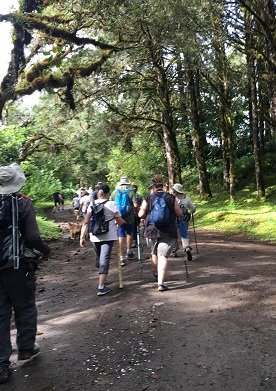 .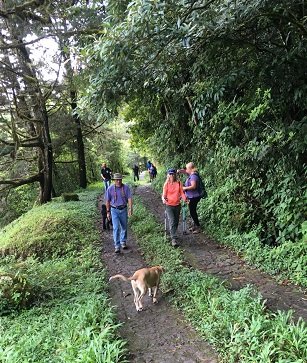 We were doing okay walking on the trail until her 3 year old decided he didn't really want to be pulled up the hills by his mom. I then let my daughter walk while I carried her 3 year old in my carrier. He's a big boy and I got a work out!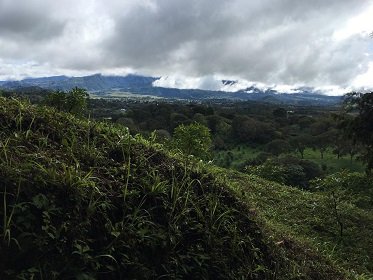 We were doing pretty good until he decided he didn't want me to carry him after a while! He wanted down and my daughter was happy to be carried again. Ha!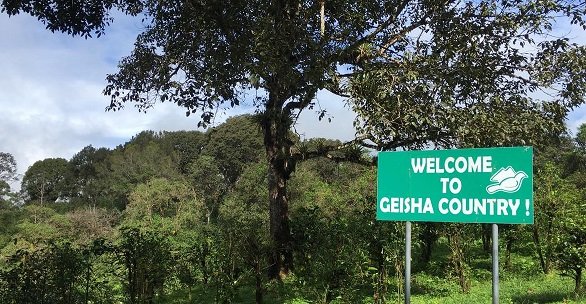 We stop and take breaks every once in a while, as a group. Since this was such a big group, there were people way ahead and people walking slowly. After a little while, big brother decided he could carry his little sister. We were able to see our tower from far away which was cool.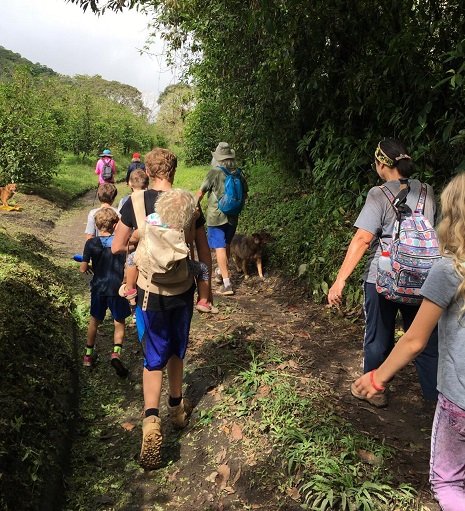 .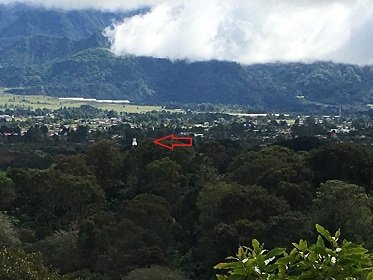 My friend's 3 year old was fading fast, so we decided it was time to turn around as we weren't sure how much longer it would be. They said the whole hike would take 2.5-3 hours and we were more than an hour in at that point.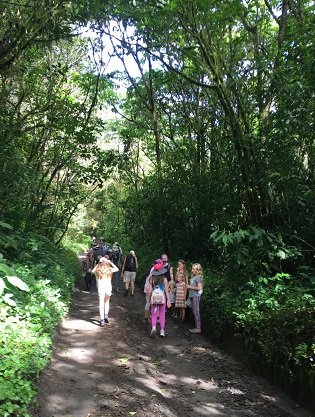 We took most of our kids and turned around with some other people in the group to head back to our cars. Some of the older kids stayed to finish the path and ride home with friends.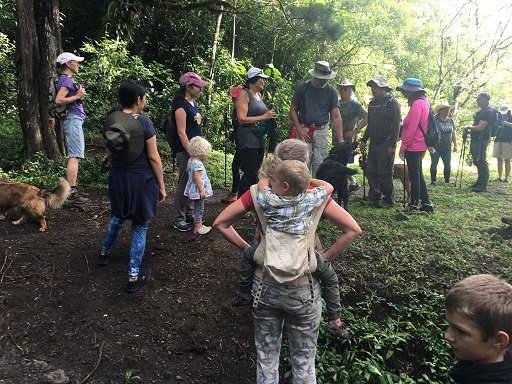 Some of the things we missed were a huge tree that it took 18 people linking arms to circle.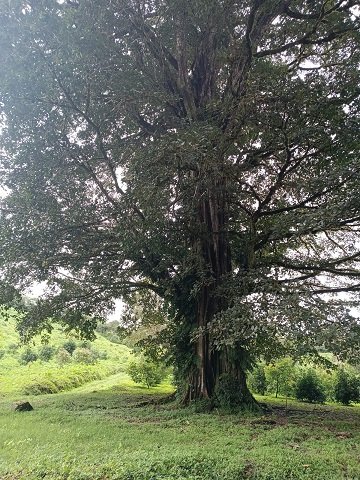 As we were walking back down the path, a few vehicles passed us. We talked about trying to stop them to hitch a ride. As we walked farther, a truck stopped and a lady asked if we wanted a ride. Sure! I put my daughter and my friend and her kids in the truck and said I would catch up to the boys who were ahead.
The driver picked up the boys and thankfully I was able to hitch a ride too! It ended up being quite a bit of the trail that we got to ride along instead of walking super slowly with all of our extra kid baggage. Ha! The lady who picked us up was the wife of another friend from here, so that was nice!
It was a nice walk, but next time, we'll leave the smaller kids home!