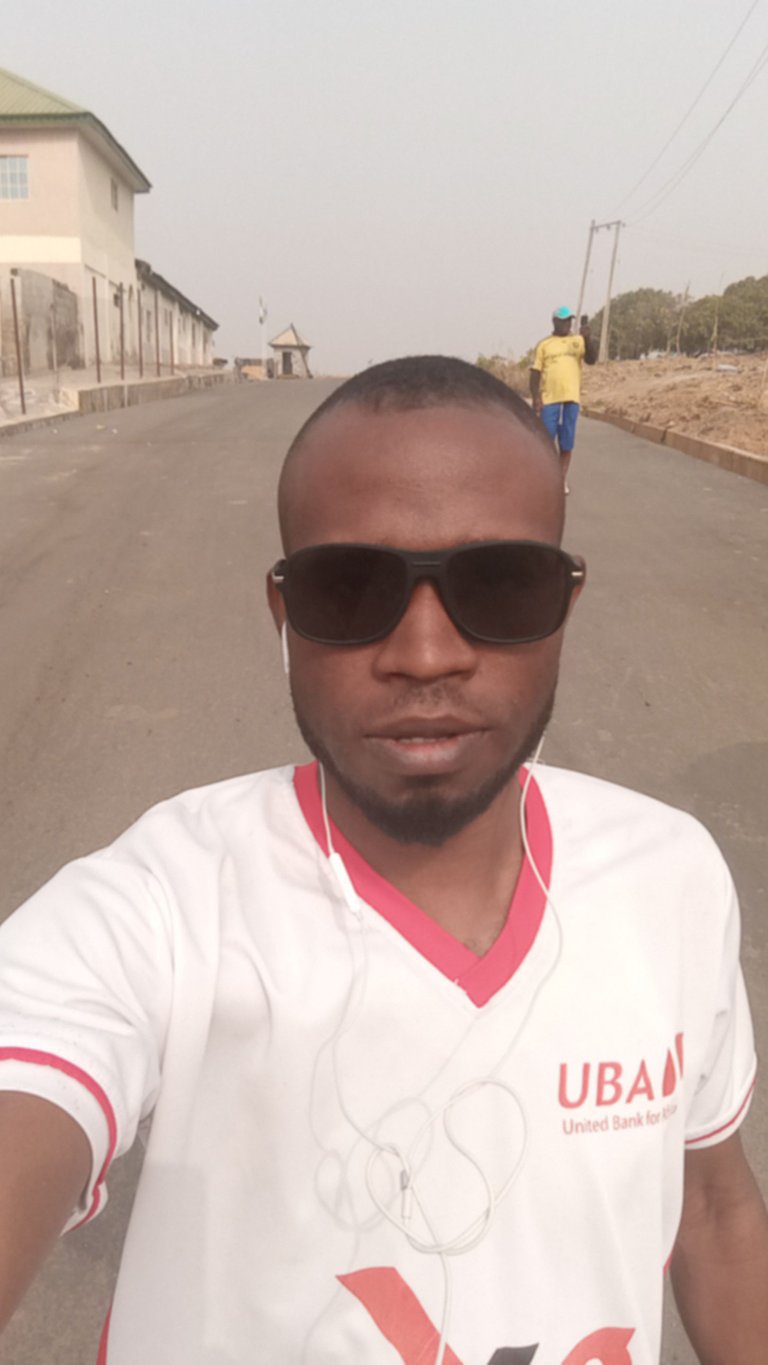 Photo taken with Samsung Galaxy A12//Foto tomadas con Samsung Galaxy A12

#HiveisAlive, I'm most grateful to God for the gift of life. What makes us have business with the activities on earth is due to the fact that we're alive. You can never drag position with anyone when you're no more on earth. That means your business with this planet has come to an end. It's someone who's alive that can think of money 💰, wear the best jewelleries or being mindful of what happens around him/her. We do not have the ability to sustain our live but God do.
My past days have been somewhat challenging in few areas I never imagined it will be. Such is life because we never expect life to always be a bed of roses all the time. There's usually a point in time we face diverse challenges and one good thing about these challenge is the fact that it makes us more stronger, responsible and a better person in life.
So my friends, brothers, sisters, mothers and fathers on hive, ensure you never stop appreciating your maker for the gift of life you have. Keep celebrating life and extend the hands of love to your neighbours, families and friends and even to strangers because you never can tell when you will help an angel that will grant your heart desires. So never stop appreciating your Maker and ensure you value others the way you value your life and see life move in the direction of your favour.
#HiveisAlive
, estoy muy agradecido con Dios por el regalo de la vida. Lo que nos hace tener negocios con las actividades en la tierra se debe al hecho de que estamos vivos. Nunca podrás arrastrar posición con nadie cuando ya no estés en la tierra. Eso significa que su negocio con este planeta ha llegado a su fin. Es alguien vivo que puede pensar en el dinero 💰, usar las mejores joyas o estar atento a lo que sucede a su alrededor. No tenemos la capacidad de sostener nuestra vida, pero Dios sí.
Mis últimos días han sido algo desafiantes en algunas áreas que nunca imaginé que serían. Así es la vida porque nunca esperamos que la vida sea siempre un lecho de rosas todo el tiempo. Por lo general, hay un momento en el que enfrentamos diversos desafíos y una cosa buena de estos desafíos es el hecho de que nos hace más fuertes, responsables y mejores personas en la vida.
Así que mis amigos, hermanos, hermanas, madres y padres de la colmena, asegúrense de nunca dejar de apreciar a su creador por el regalo de la vida que tienen. Sigan celebrando la vida y extiendan las manos del amor a sus prójimos, familiares y amigos e incluso a los extraños porque nunca saben cuándo ayudarán a un ángel que les concederá los deseos de su corazón. Así que nunca dejes de apreciar a tu Hacedor y asegúrate de valorar a los demás de la misma manera que valoras tu vida y ver la vida moverse en la dirección de tu favor.

This is the day 247 of my entry to the #iamalivechallenge, an initiative presented by @flaxz. For participation in this daily #IAmAliveChallenge kindly go through the details in the picture below. Thank you immensely for your time.
Este es el día 247 de mi ingreso al #iamalivechallenge, una iniciativa presentada por @flaxz. Para participar en este #IAmAliveChallenge diario, por favor revise los detalles en la imagen a continuación. Muchas gracias por su tiempo.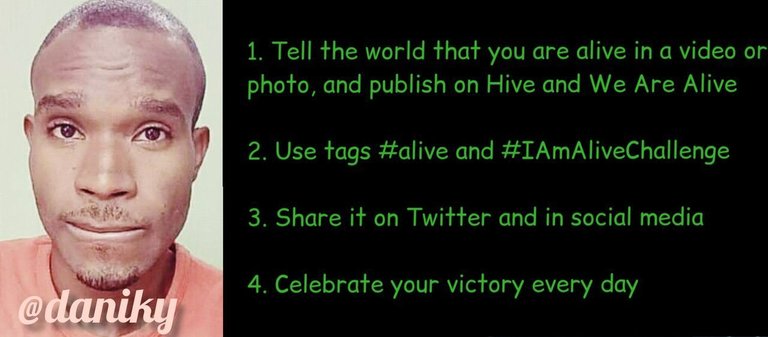 ---