Animals are unique creatures that have a huge impact on the sustainability of our ecosystem; in fact, their importance can never be overemphasized, and as much as they are impactful to the ecosystem, so are they to humans in aspects of companionship, food, and the like. All animals are unique in their own ways, but if I had to become one, which would it be?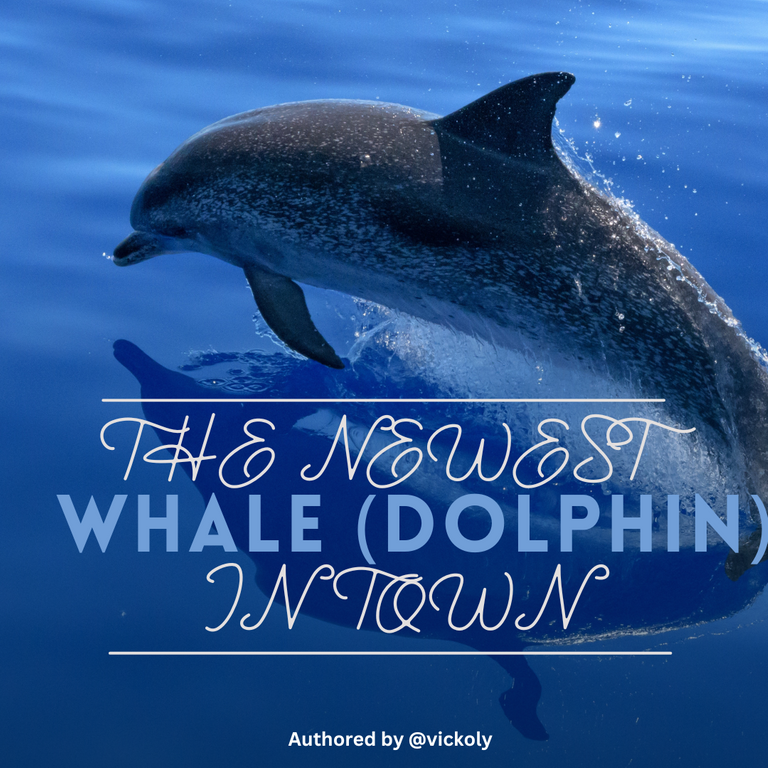 Image design by me on canva.
There are many animals that I love and would love to have around me or at least keep as a pet, which range from dogs to cats, parrots, fish, and pandas, but when it comes to wide animals, I also admire the lion, bear, and others, but due to the danger they pose to humans, it's best I avoid them, and these lead me to think about which animal I'll become among those I listed.
Although all these animals I listed are cool, after doing some critical thinking, I believe I'll most likely love to become a dolphin if I were to be an animal, and my reasons for choosing it are enormous. Dolphins are a unique animal who, like humans, are mammals; they are related to the whale family, and one thing that makes them stand out the most is their level of intelligence.
Image by Magda Ehlerson Pexels.
I believe that if the dolphin were an animal that lives on land rather than in the water, then dogs would have a strong competitor for the title of "animal best friend" given the way they relate to humans and their level of intelligence. They are also fun-loving animals who usually delight in entertaining themselves and those around them, be they humans or other creatures.

WHY DOLPHINS
I believe the question should have even been, "Why not dolphins?" I mean, come to think of it, these are a unique set of intelligent creatures that are also friendly to humans, and had it not been that water is their natural habitat, then dogs would have had a strong competitor for the title of "which animal is a human's best friend?"
INTELLIGENCE: Dolphins are intelligent creatures that have many unique traits; they can easily identify themselves in mirrors, unlike most animals that would think it's another of their kind standing at the other side of the mirror; they are good at mimicking and can even adapt to human activities and even participate in them; that's why we can see they join humans in playing volleyball and swimming competitions, just to mention a few.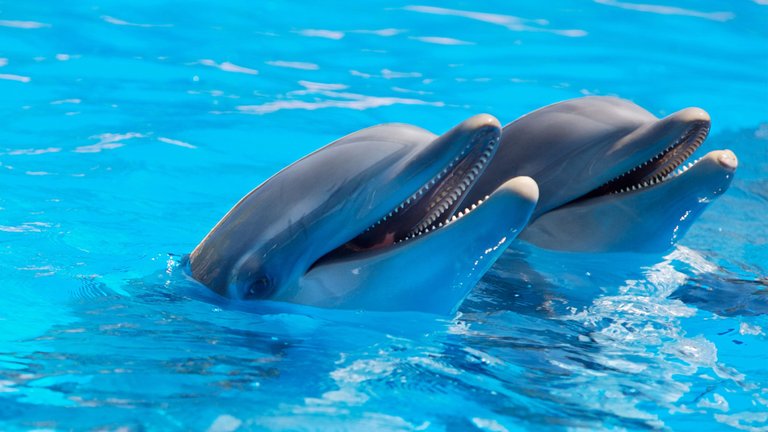 Image by HAMID ELBAZ on Pexels.
FUN LOVING AND HAPPY CREATURES: Dolphin aside being intelligent, love to have fun, and I believe this is one of the reasons their face seems to have a permanent smile always. They can go to lengths in having fun like jumping after ships, mimicking humans, or just playing with other animals like them. A few days ago, while watching nageo wide, I saw some dolphin playing with a whale. It's quite interesting how these two coexist and even enjoy each others' company despite being different.
MOVE IN PACK: Just like humans and other mammals, dolphins tend to care for their young for a long time, and aside from the fact that they love moving in groups like a family, I believe this is one of the reasons why it's much easier for them to catch their prey. Moving together is something that's good and helps you stand a good chance to survive unlike animals who love to move alone.

These and many other reasons are why I'd be a dolphin if I had to become an animal. I just love and admire them for their ever-joyous mood, smooth skin, intelligence, and much more, to mention but a few. I hope you enjoyed the read. It was inspired by Kronia's post on choosing an animal we'd rather become; you can read the details on his post in the Hive Learners community.
Thanks so much for your time, have a blessed and productive day.