I believe we all have so many accomplishments in life that whenever we look back, we will be so proud of ourselves. To some people, it might be a particular investment decision they took in the past that pushed them to the beautiful place they are today. It could also be a particular course you went for, and finally got a certificate that will make life easy for you, or maybe you were able to build your own house with all the hustle and bustle of life which makes you so proud of yourself till tomorrow. The list is much and without effort, you may not have attained your goal!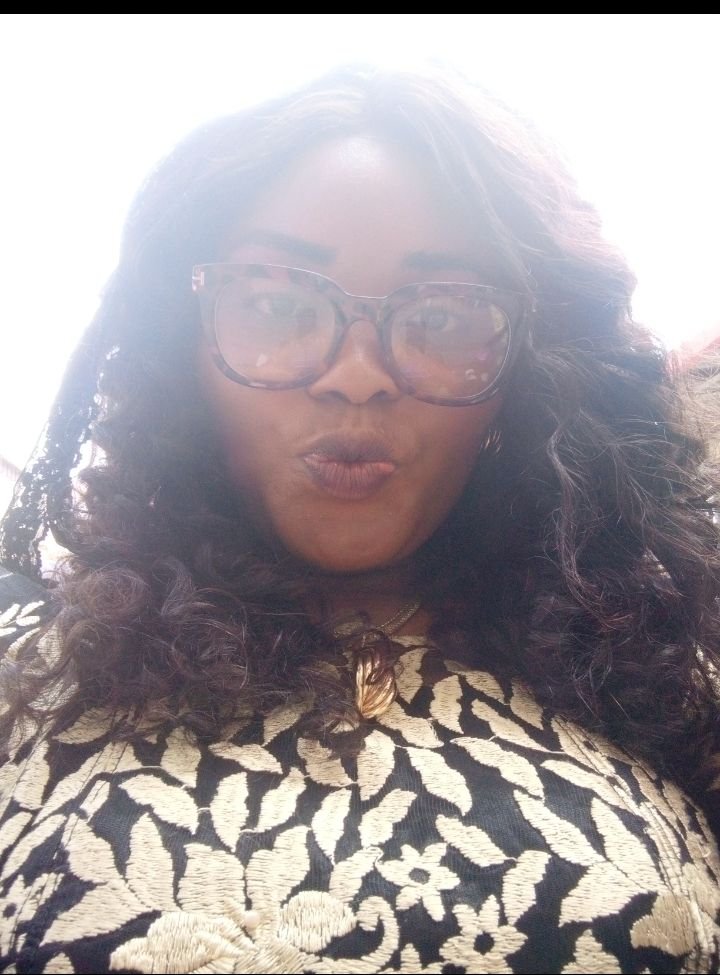 Random picture of the author
No doubt, I have done some things that made me a proud woman, a proud parent, a proud wife, and a proud leader but for this contest, I choose to discuss one sensitive thing (other than physical achievement ) which I am proud of, till tomorrow and that is the decision I made a few years ago to know God more!

You may agree with me that there are some life challenges that money or people, or Doctors cannot solve but only God! I have found myself in such challenges in the past and I am so proud of myself for allowing God to possess my life, for accepting His salvation offered to me, and for trusting Him totally to be my refuge and my fortress. The story behind my first pregnancy and birthing is a long one and it also baffles the doctors on how my baby and I survived the ugly situation, they confessed that it could only be God and that throughout their practices, they haven't experienced my rare case. Well, I was able to receive the miracle because I exercised my little faith via consistent fervent prayers to God and I will forever be proud of myself tomorrow for taking such a bold decision.

My partner on the other hand once entered into Lion's den. I practically saw how jealousy could push a good friend into putting his hands on charm. Whatever the friend did start affecting my husband slowly to the point that he almost lost his life but I stood in the gap and said no to such a dilemma, the battle wasn't an easy one. It took me months with lots of sacrifice seeking God's mercy to spare the life of my husband. I couldn't imagine being a widow just because of my fellow human being's evil desires. To cut the story short, my husband was saved miraculously and the evil friend confessed. Well, God did it himself but I am proud of myself till tomorrow for the role I played and as an instrument to saving his life.

In conclusion, there are some decisions we make today that will forever keep us moving smoothly in life despite the challenges life throws at us. It might not be my kind, but whatever it is, ensure it's something you can be proud of.
This post is in response to the #hivelearners community contest on the topic titled PRIDE.
Thanks for reading and for always visiting my blog👍😇🤗
PLEASE NOTE: THE PICTURE IS MINE