Hello guys, it's another time for the new edition in the community and now the topic which has been chosen is picking one of physical money or cryptocurrency. For some country they didn't legalise the use of crypto and they have their reason for doing that, so coming to my country some years back, the government scrap and ban Anything related to cryptocurrency in the country but come to think of it why will the ban the use of CRYPTO, also any thing partaining to crypto money with a bank account then, the account will be blocked.

PHYSICAL MONEY
There is nothing in this life that has an advantage which does not have a disadvantage, looking at most people in the country categorically elderly one like our fathers, they can't even go for crypto because during their time when they were young, they keep their money by themselves and they can easily reach out to where their money his anytime they need it but one of the disadvantage of those physical money, lets take an example where some armed robbers came into the house to rob, they can easily take away the money with ease without stressing themselves that's why they upgrade to keeping money in the bank to make it more safer for them than keeping money at home.
There are somethings which one will want to do quickly at urgency but won't able to do it if it is in crypto but compare to the physical money you will be able to attend to that immediately.

CRPYTO
Now let's look at this option, crypto have been widely accepted by many countries now, and many young people venture into it, this is one of the advantage of crypto no matter the age you are, if you are given the right orientation then you are good to go. Now let's go into the matter more. The way crypto work is different from keeping money in a bank. A certain amount of money can be in a bank for years and won't yield much interest compared to crypto, one can be become so rich overnight through a coin and won't have to sit for years. But from another angle crpyto is volatile and one need to be careful, there are some coin which one will get and won't even bring in profit but bring loss. So there is always a disadvantage as far as there is an advantage.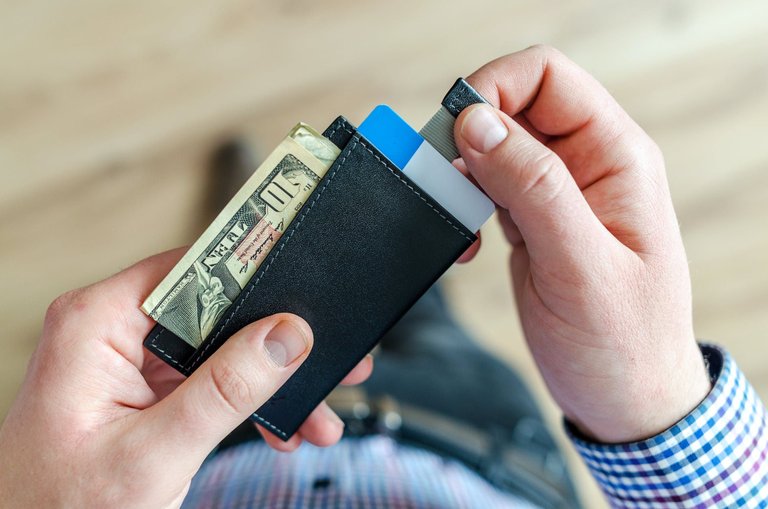 Source

But for me, with my exposure I prefer crypto to physical money because there are some things which need to be done and only in the crypto way can make it happen and fast, you can trade your coin anytime you want and get your money if you know how to do that.
My take on this topic is cryptocurrency for me is better than physical money