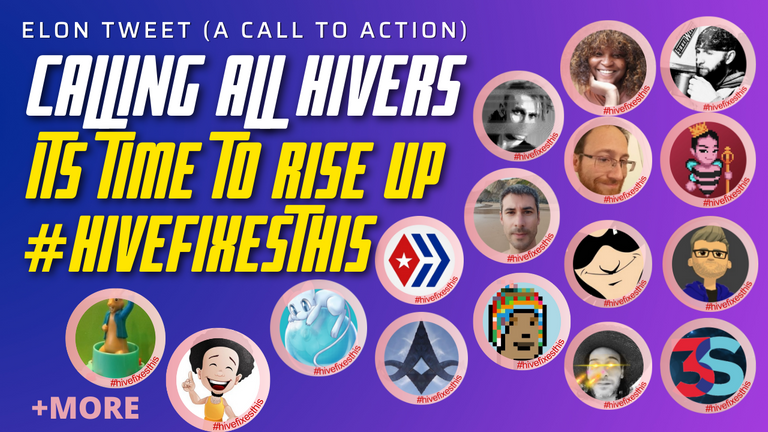 Edited by using CANVA

I will delegate all my HP for a week read more...

VISION STATEMENT
Elon Musk made a tweet saying "Is a new platform needed"?
Whether we like Elon or not we know one thing for sure we can't ignore the power of SEO (Search Engine Optimization). Elon's tweets are home for marketing. Even if we don't get Elon's attention, many people read his twitter replies even after months. It would be an interesting and effective way to get the message of Hive to newer dimensions.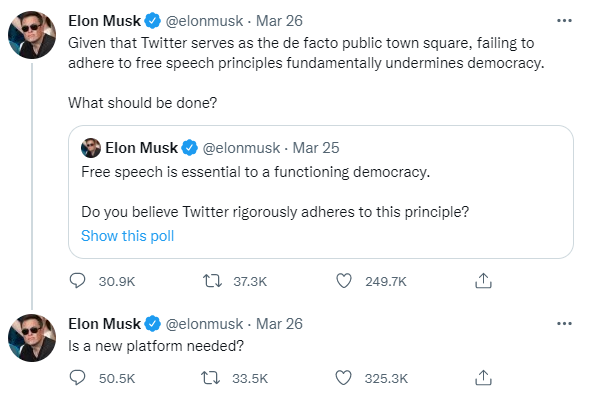 TARGET LOCKED

Proposed Solution
I have Picked 32 tweets few from BTCTN replies and mostly from Elonmusk replies (selection was not tough many people didn't tweet in replies). If we all use our twitter likes on these selected tweets which now act as SEO targets according to my proposed solution, We might not be able to get the attention of Elon (preferable either want or not) but we can surely on board many new users to Hive.
I am willing to give away all my Hive Power for 1 week to anyone who replies in a comment on TARGETED TWEET and show the proof of tweet along with the link in the comments (no irrelevant entries). That's not all, I have Liked all the 32 tweets and followed them all. I will do the same (Like+Follow) for anyone who comments with his tweet and become eligible to get by HP. I will use a random picker to Decide the winner. You have only 48 hours to participate! Good luck All! Use tag #hivefixesthis

Please Like all 32 tweets as I will check if the winner liked them all
(Disqualification If you miss any, New Winner will be picked)
Follow me on Twitter (not mandatory)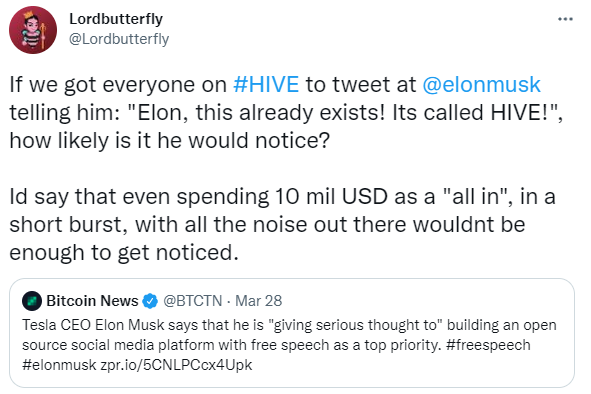 LINK
---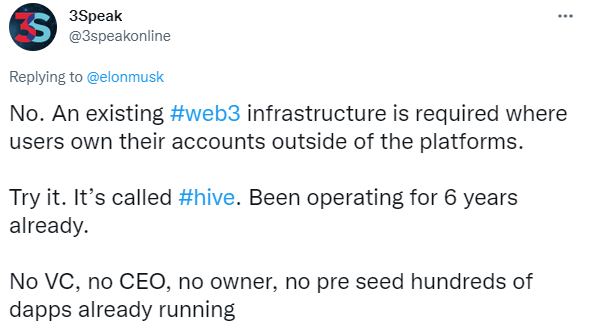 LINK
---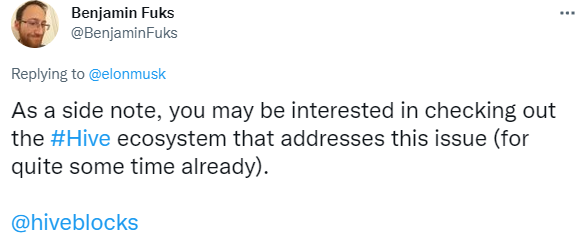 LINK
---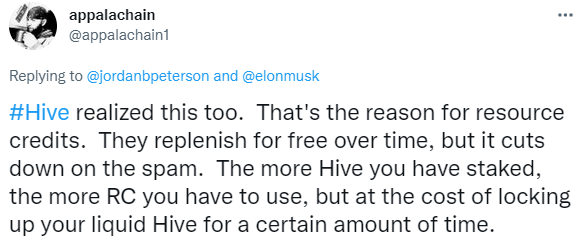 LINK
---


LINK
---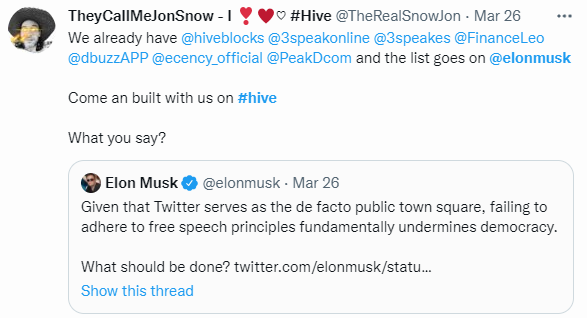 LINK
---


LINK
---


LINK
---


LINK
---


LINK
---


LINK
---


LINK
---


LINK
---


LINK
---


LINK
---


LINK
---


LINK
---


LINK
---


LINK
---


LINK
---


LINK
---


LINK
---


LINK
---


LINK
---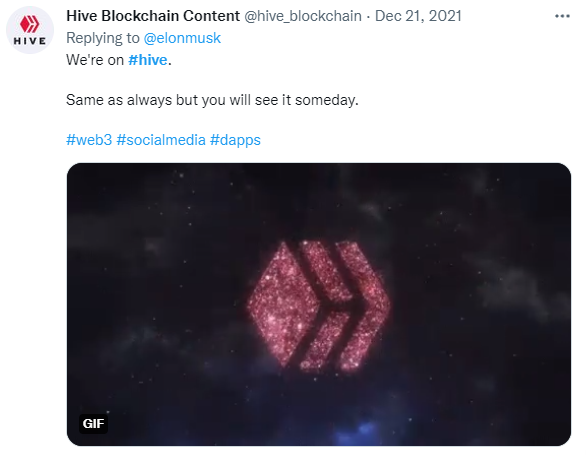 LINK
---


LINK
---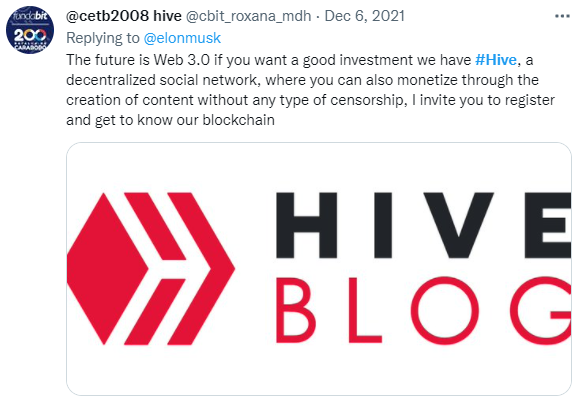 LINK
---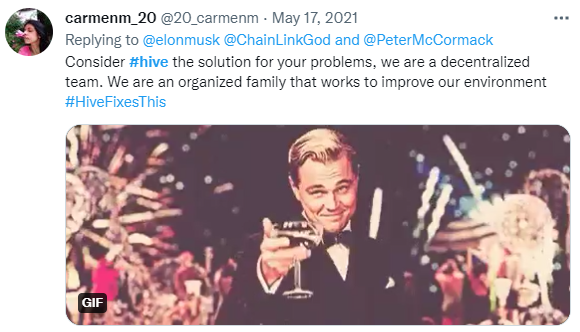 LINK
---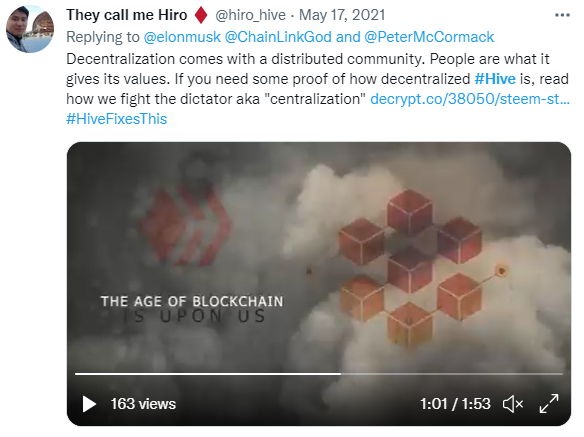 LINK
---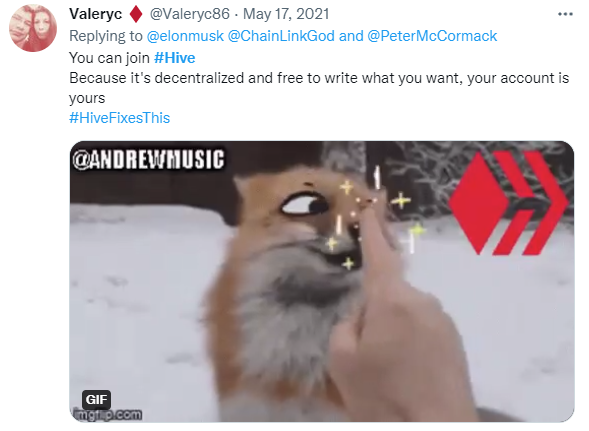 LINK
---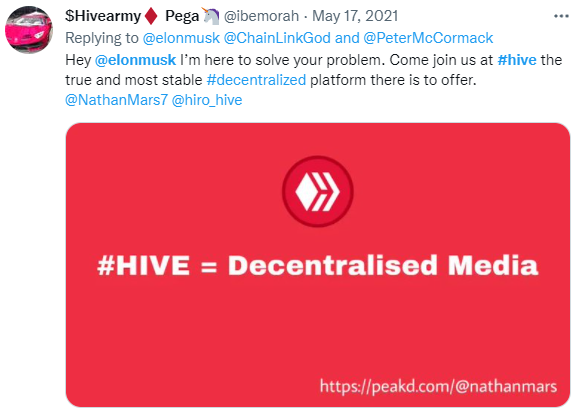 LINK
---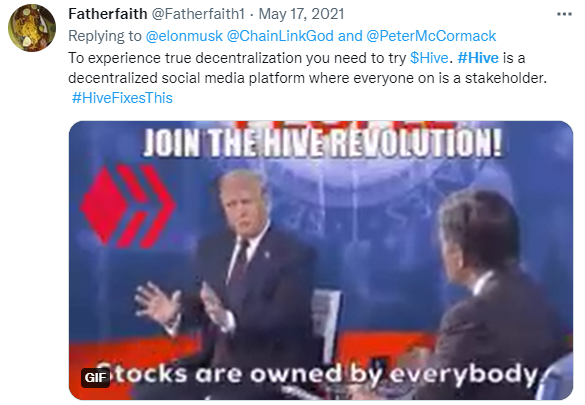 LINK

Tagging tweet owners (It was a fair and random selection, I hope they won't mind tagging them. I apologize in advance):
@lordbutterfly @threespeak @lemouth @appalachain @jonsnow1983 @wolfofnostreet @pastrane @hivetrending @deepresearch @detlev @solymi @rmach @hivecuba @sanjeevm @acidyo @vikbuddy @combination @uyobong @hiveio @hivechat @carmenm20 @hiro-hive @valeryc @drbenzz @fatherfaith

Material to make your tweets eye-catching (use if you prefer)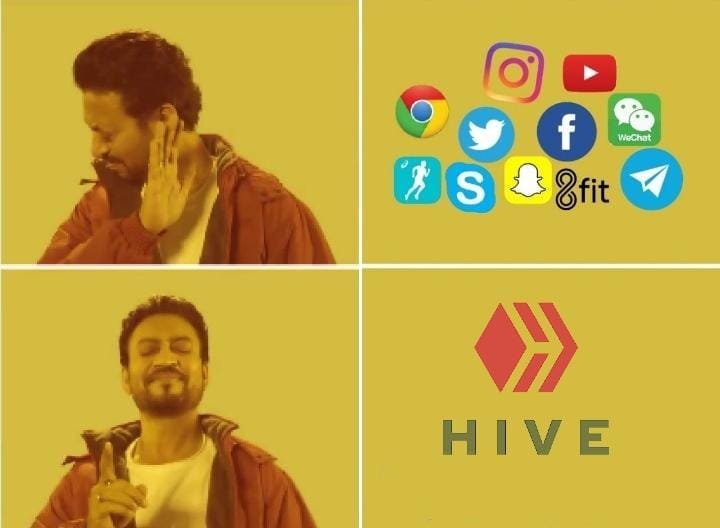 ---