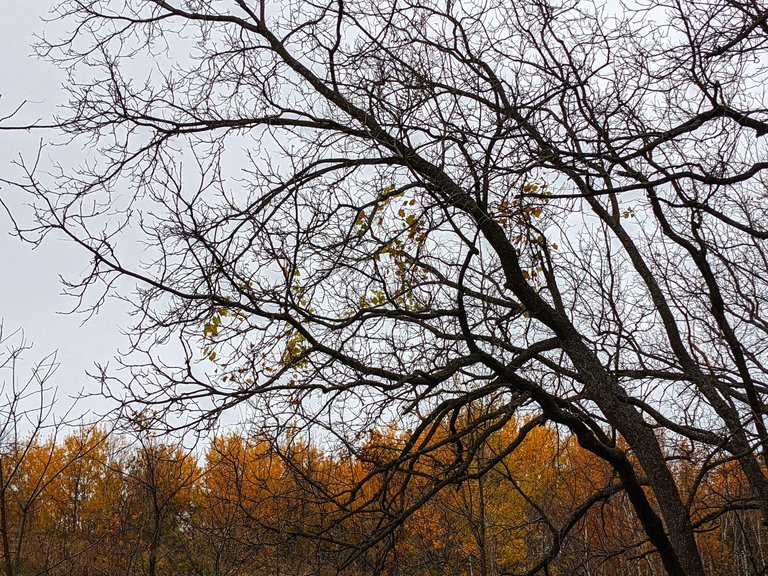 For this week's #sublimesunday, as inspired by @c0ff33a, I returned to the top of the bluff to revisit the prairie. It's a beautiful area that has been converted into hiking trails/mountain biking trails; however, I left the mountain bike at home and wanted to get a Sunday walk-in to view and photograph the beautiful fall trees. I found the trail head: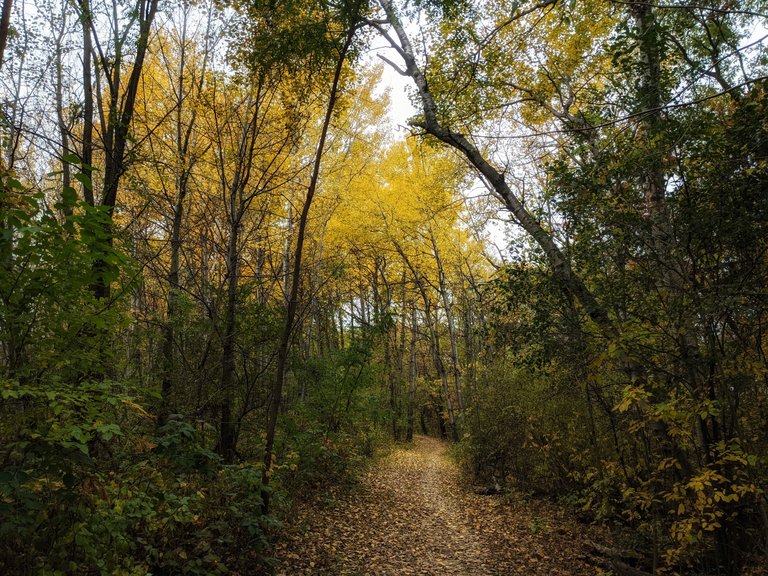 And away I went!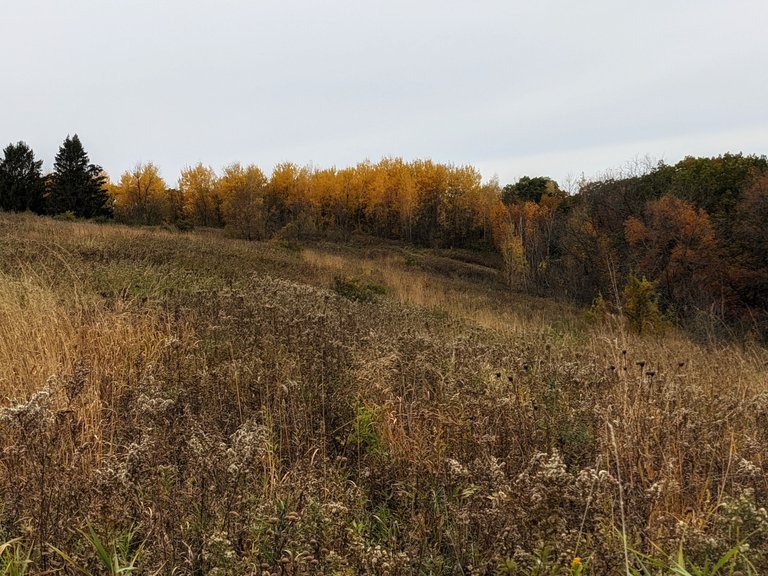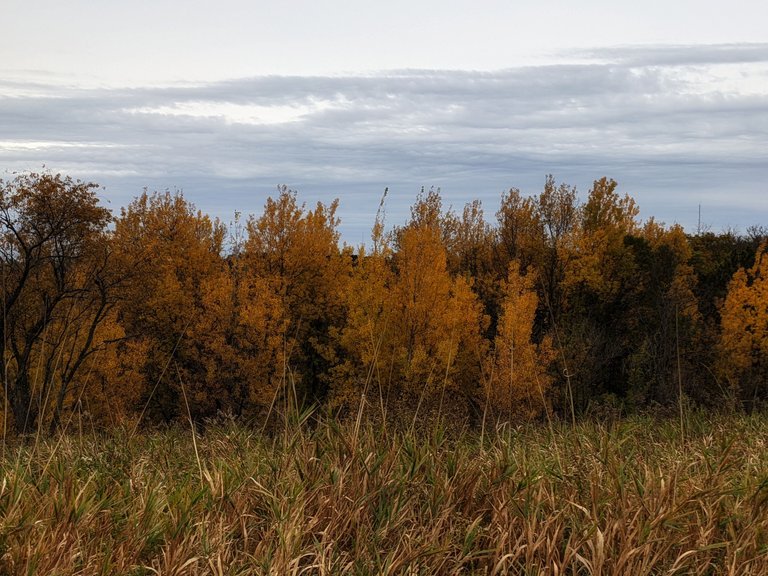 Today has been cold and dreary...it almost feels like a November day. It's still October, however, and I'm all about getting in as many hikes in before the cold returns and the snow flies.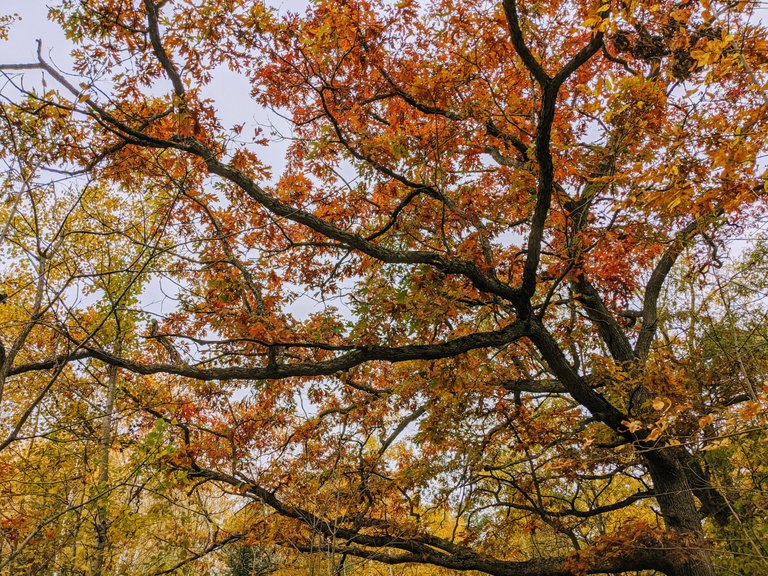 As expected, lots of colors and trees readying themselves for winter's slumber. Today was definitely cold; a precursor to what is on its way.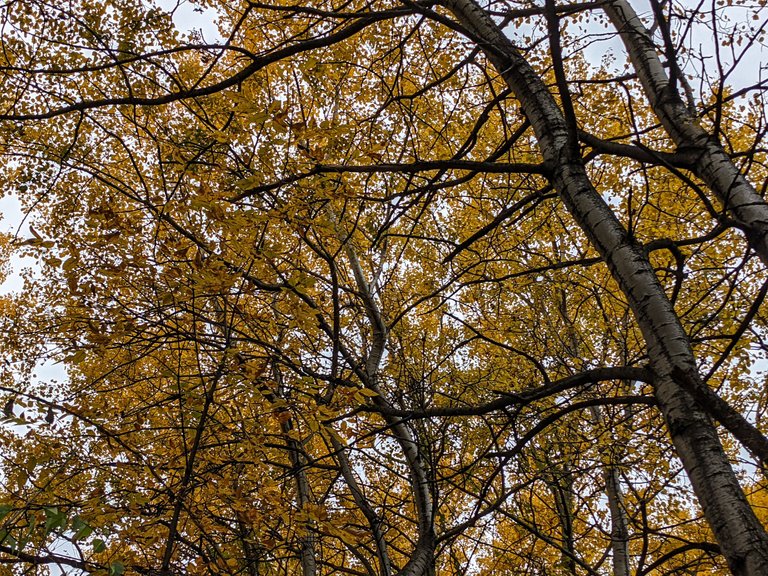 There were a few vehicles in the parking lot, and plenty of bikes on the trails, but I was fortunate to make my loop solo. That meant it was must me and the leaves rustling in the breeze. Those are the best kind of Sunday moments...just me and nature. Granted, I'm looking forward to sharing these moments with my daughter when she gets older, but I'll take the solitude in the short term!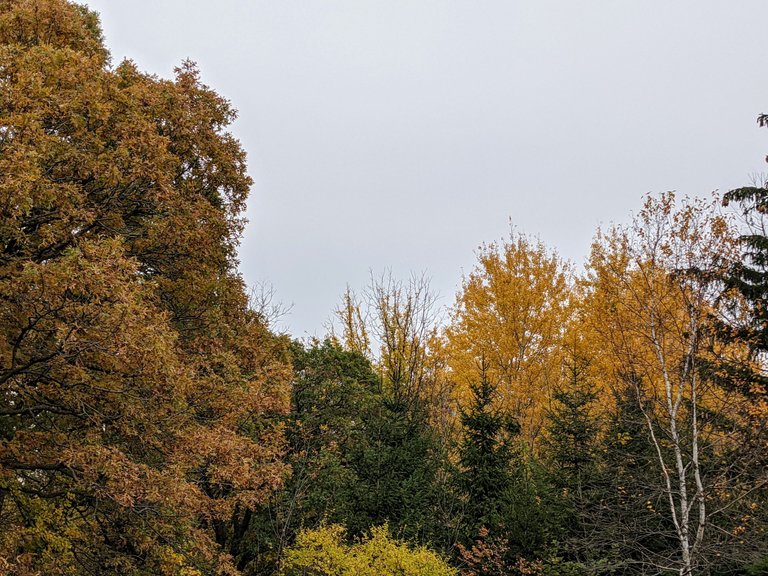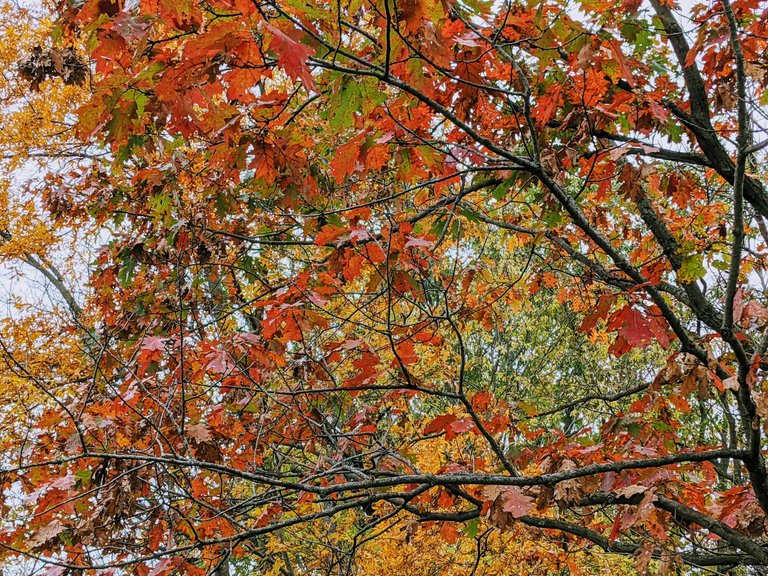 Not a bad Sunday walk! Cold, but beautiful. I also managed to get home in time to see my Packers get another win. With some chili cooking in the crockpot, it's been a good Sunday thus far.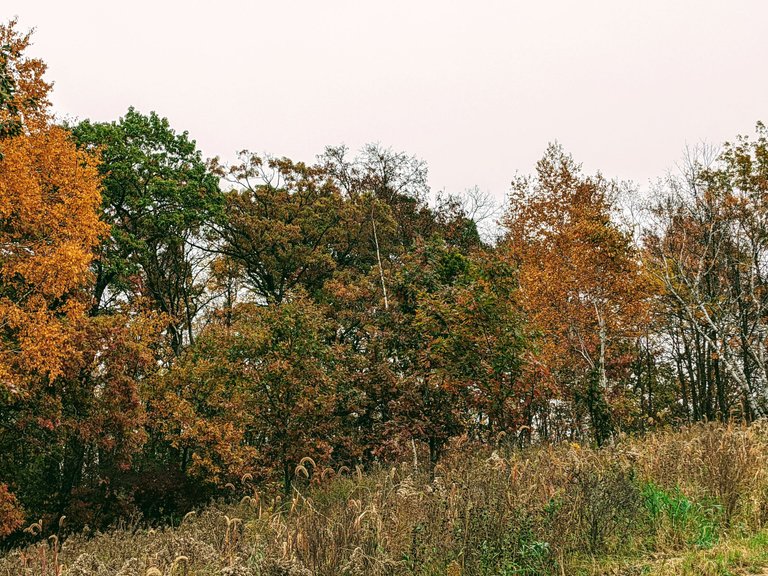 Thanks for stopping by as always! I hope everyone is having a wonderful Sunday too; until next weekend, have a great week!