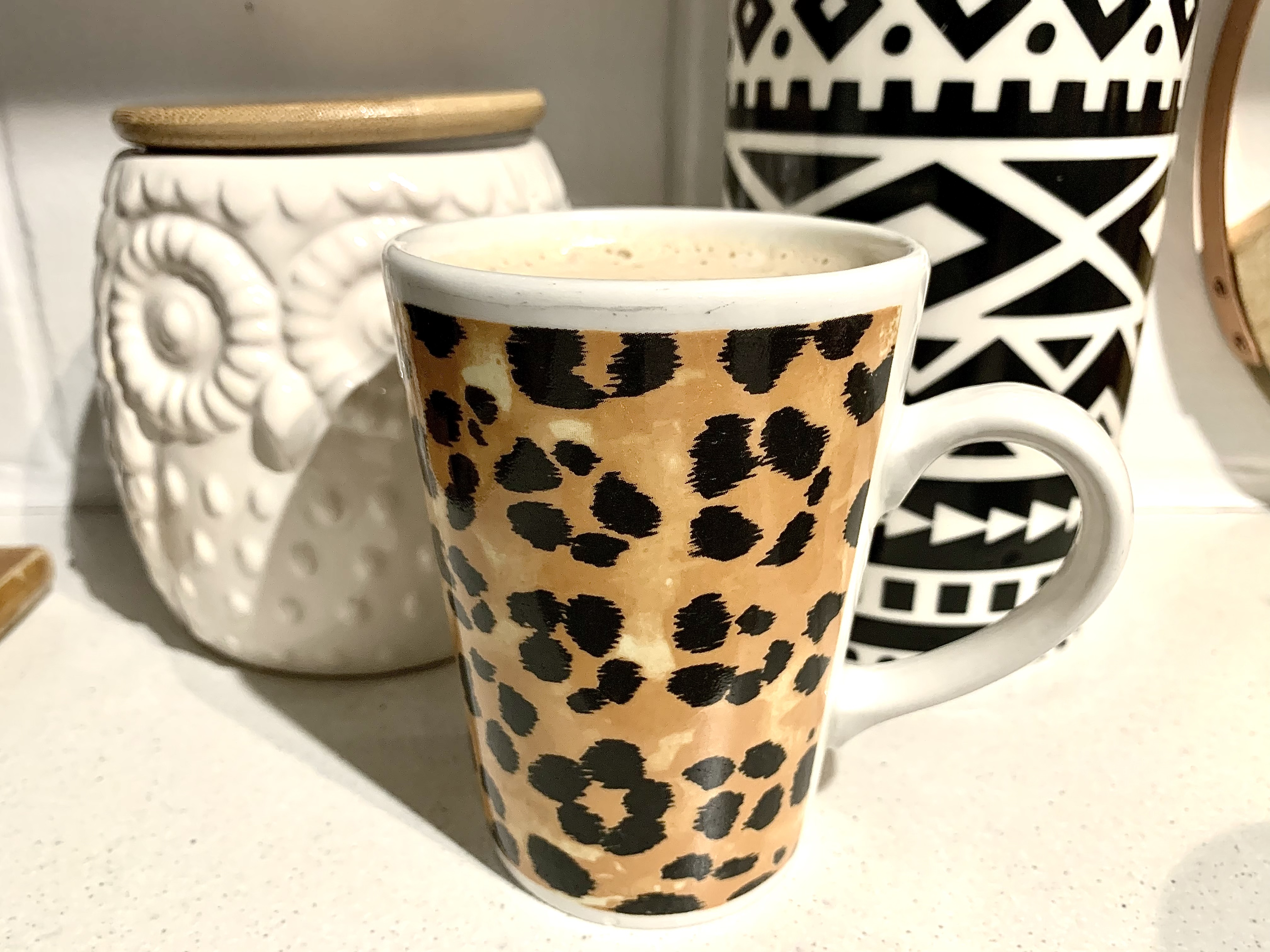 You know that feeling when you just really want a coffee even though it's 7pm and you know it's going to keep you up later? Well I couldn't resist the temptation.
So here I am sitting by the fire with my warm leopard print mug of coffee and I'm happy!!! Isn't that what life's about?
Our coffee story actually started during the first hard lockdown in 2020. All the neighbours had been chatting on a WhatsApp group about what they were missing so I had mentioned a hot frothy latte from our local Seattle Coffee shop. We usually only drink tea at home and a "proper" coffee was a treat. So now we had been deprived of our treats for almost 2 months already.
After my comment a neighbour 2 roads down popped me a DM and said he had two coffee machines so I could use one of them until lockdown ended!!! How generous is that???!!?
We I popped over quickly and collected our "new" Nespresso machine as well as the pods which he generously gave us. We had managed to get an electric milk frother at our local grocery store so now we were set and ready for COFFEE!!!!
Hallelujah!!!! It was so good!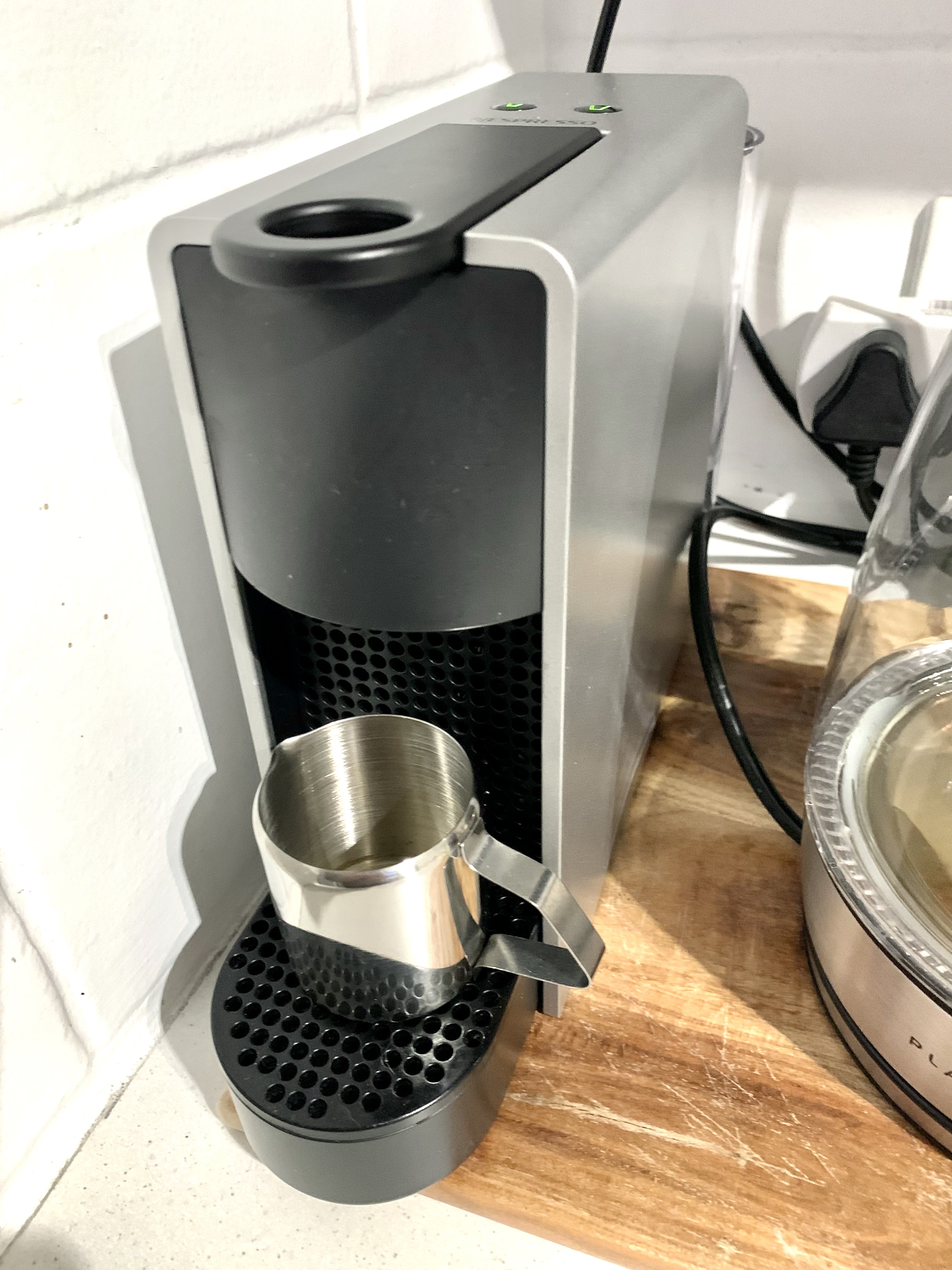 By October we returned the Nespresso Machine and managed to get our very own one and now we're a little bit addicted to our daily latte made at home by yours truly.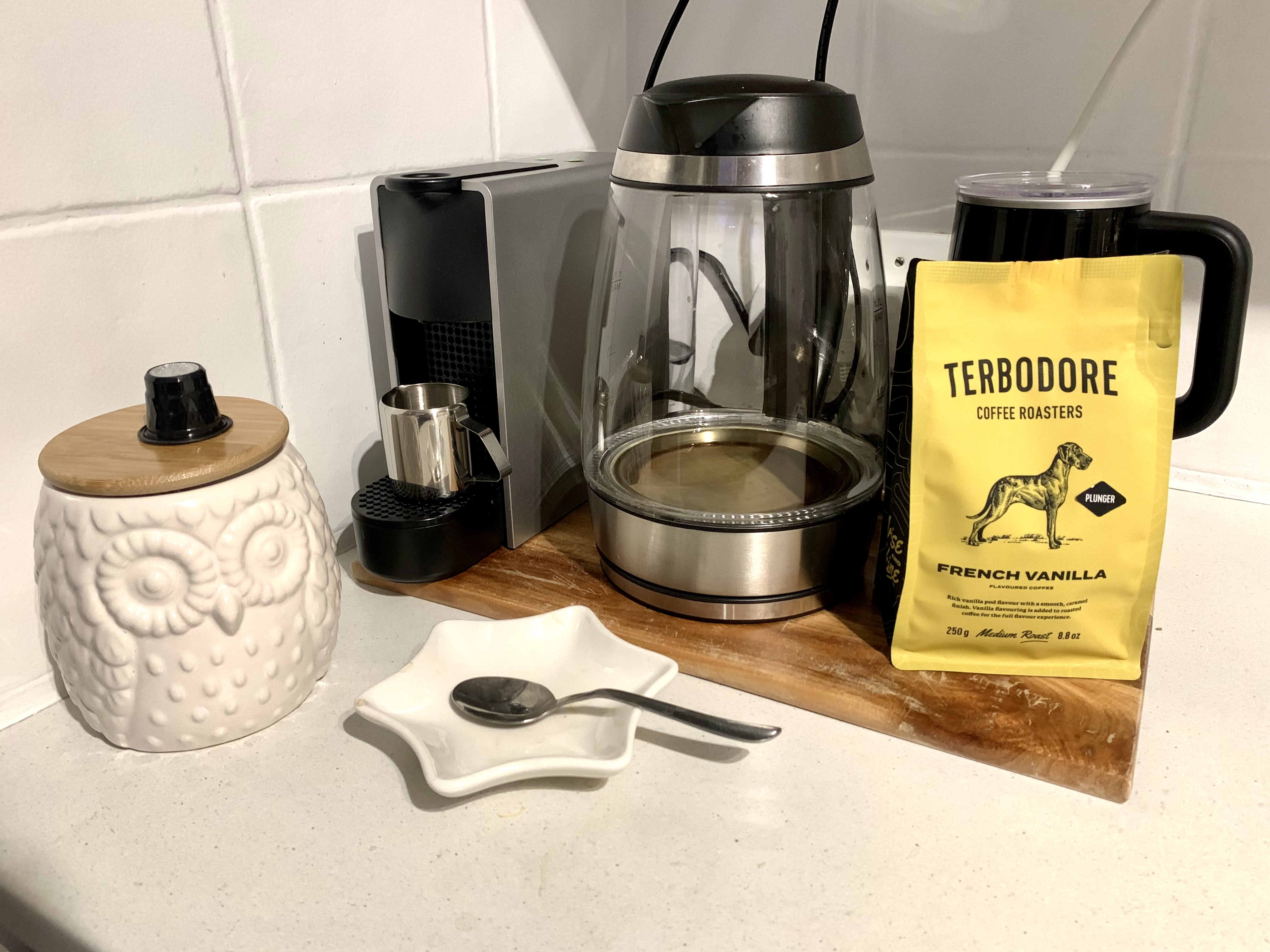 So now we have a whole hot beverages corner in our kitchen dedicated to tea first thing in the morning, coffee mid-morning and whatever the heck else we file like for the rest of the day.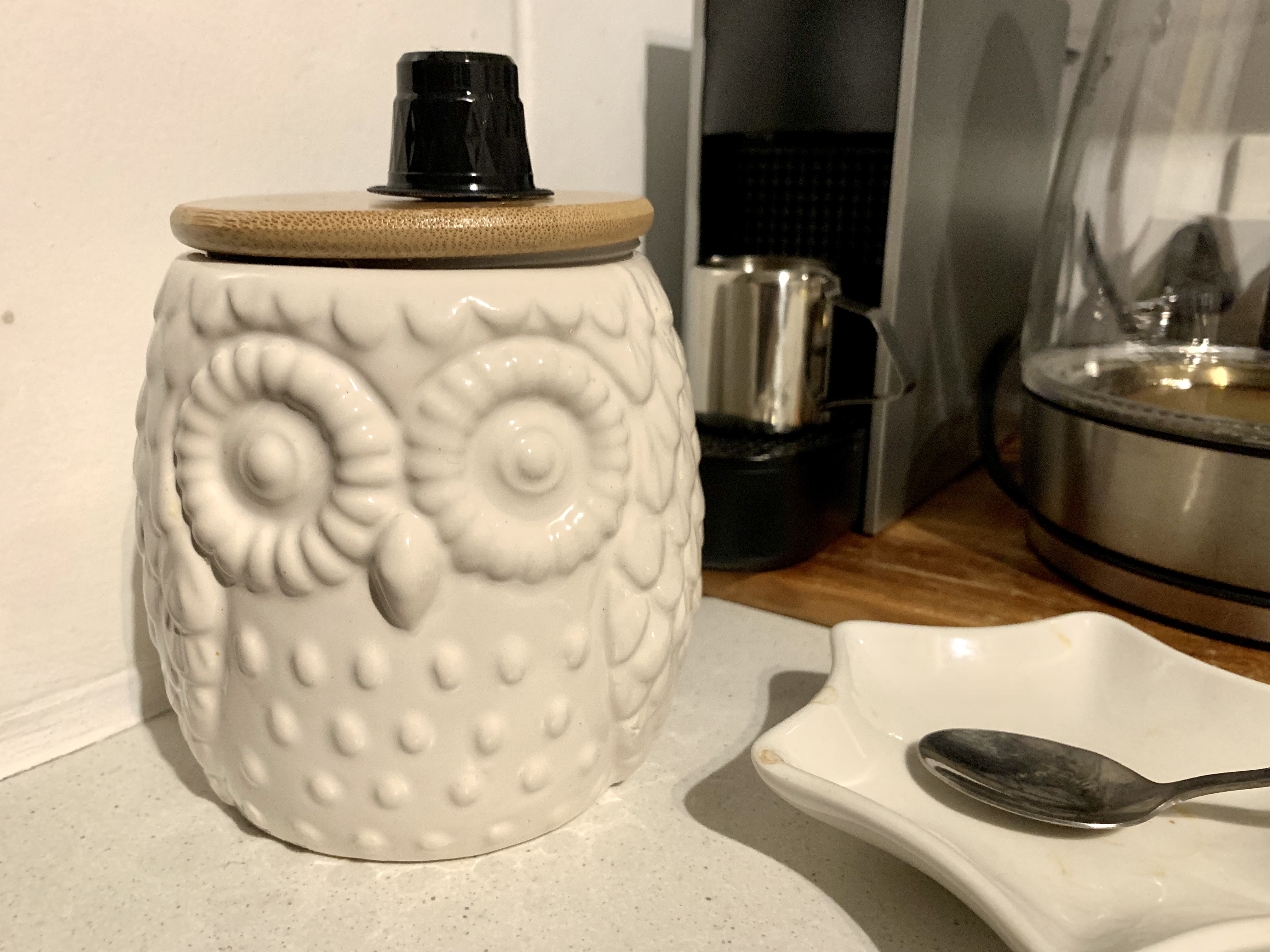 The coffee owl is our storage container for our pods that we order from Uber Coffee (not Uber the car service) and we usually get the mixed bag which is a hundred pods with 5 types in a bag.
This evening I selected the black pod which is the original and it's a blend of 3 Arabica beans from Central and South America and Africa. I've got to say that I'm loving it!!!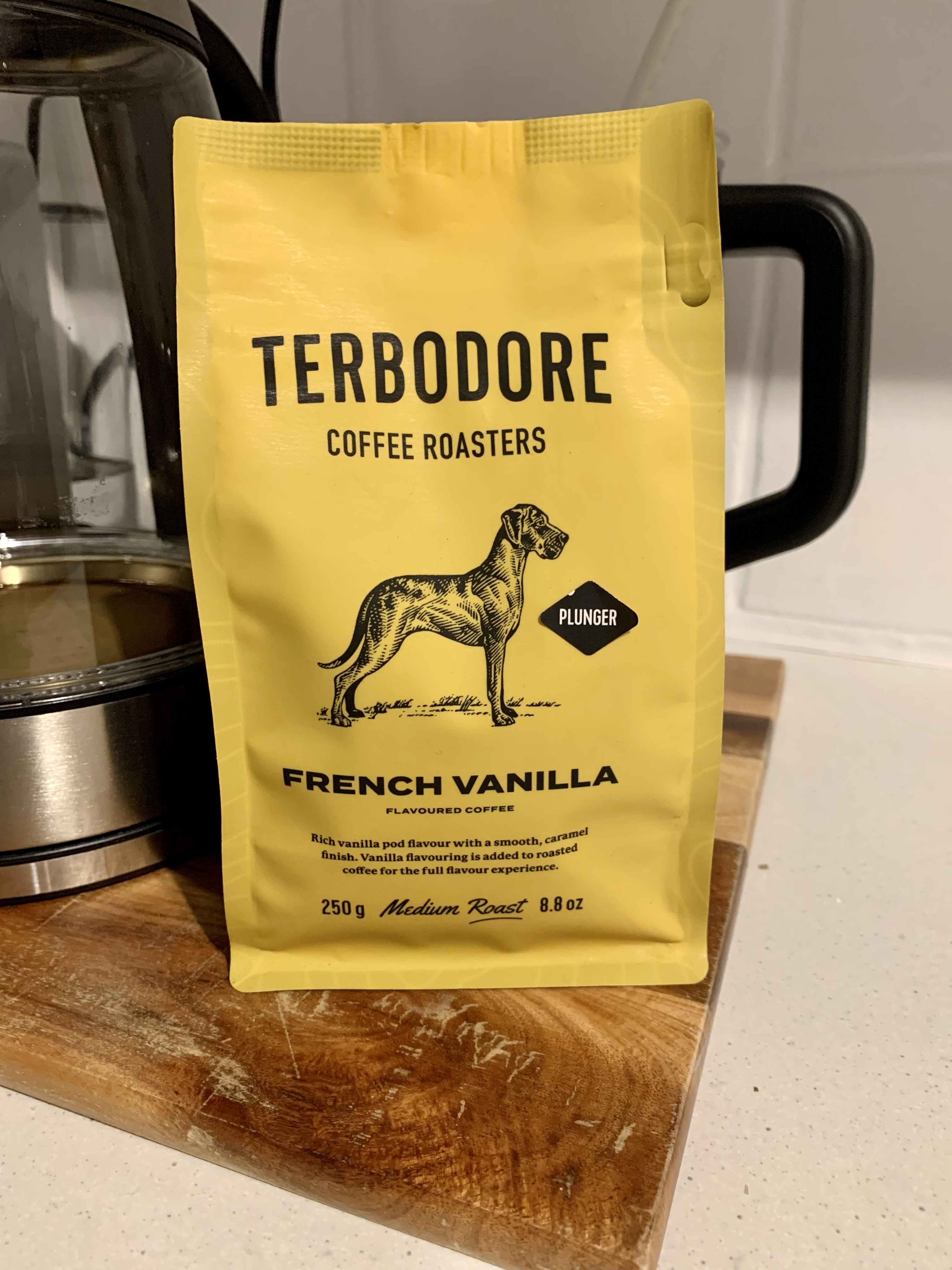 We also have brilliant French press coffee from our local store that friends gave me for my birthday but I'm hanging onto that until we have guests to share it with. The French Vanilla wafts from the cupboard every time I open it and it is soooooo tempting.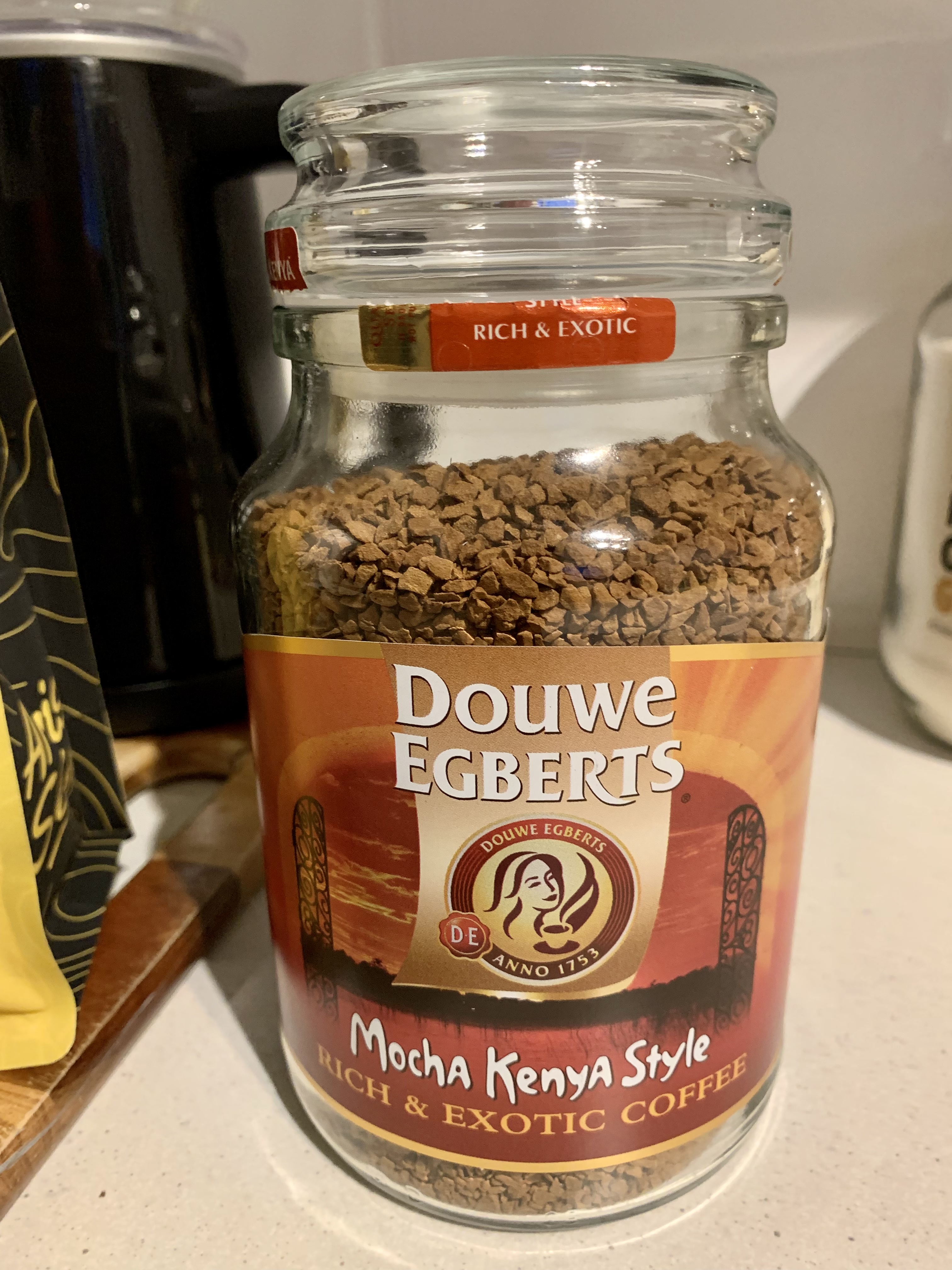 And then I've got the good old instant coffee, although a very decent brand for those less special occasions. Douwer Egberts is the brand my dad has always drank since I was a kid so it's a bit of an institution in our family. Although my folks have also recently got a Nespresso Machine and are now being converted successfully! It had to be done.
Actually, I just realised that I had a coffee with a friend this morning so it's my second today! Oh well! I'll be up late reading or playing solitaire on my phone.
Might as well add a piece of chocolate cake to go with that coffee and make it a real dessert treat.