Hail to the Hive!
And a very good morning to you all.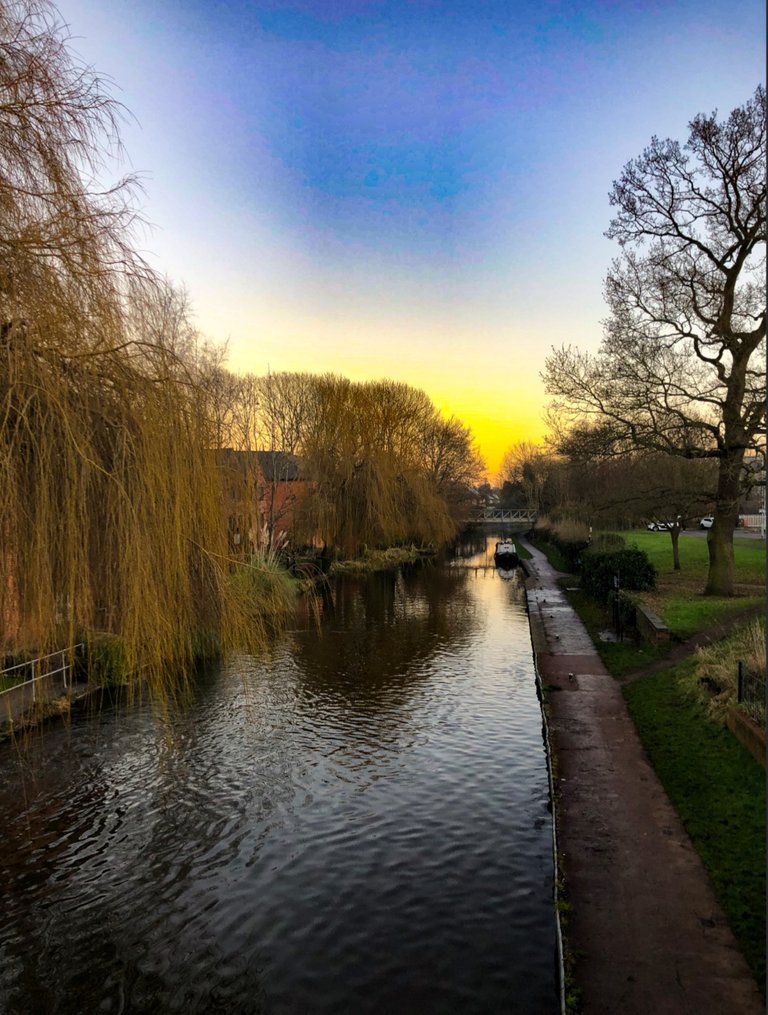 We've arrived in a little town called Stone, in Staffordshire. It's a very pleasant stop with many convenient shops and facilities. This is a good thing as I realised that due to mass consumption of coffee and watching zombie shows we have
No coffee!
So before @millycf1976 has even risen from the cradle I legged it around the corner to the nearest supermarket, which happened to be a Morrisons. Quickly throwing in stuff into the shopping basket that I knew we needed I blitzed around the aisles and then as I was grabbing coffee I spied something a little different…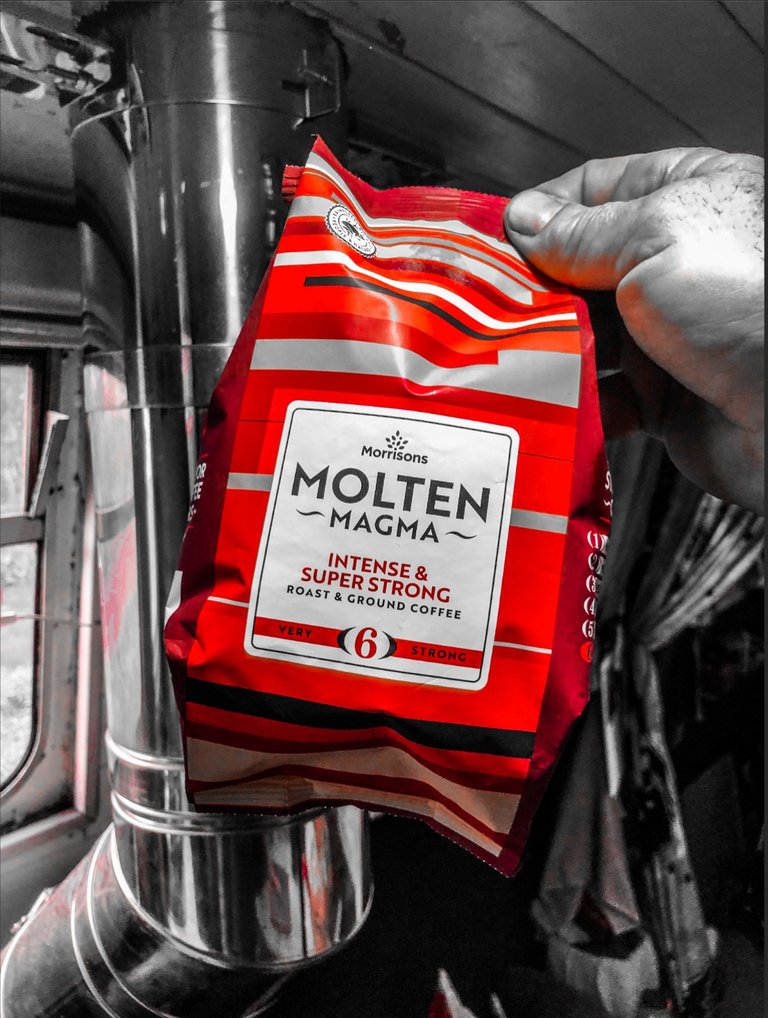 MOLTEN MAGMA?
Got to be worth a shot.
Now it may sound like a cliché but I really do like my coffee for the same reasons I was attracted to my wife. They share similar attributes.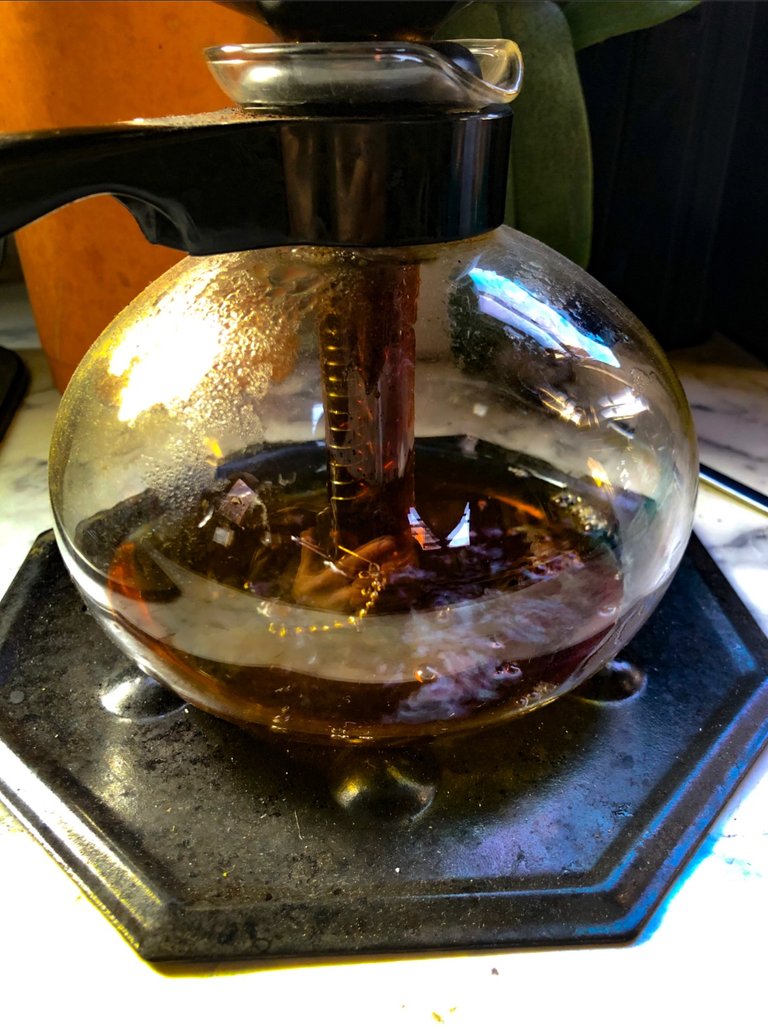 Strong, Black and very VERY HOT!
Now this coffee is advertising itself as very strong
That means I want to do it Breaking Badger Style, in the vaccuum pot.

I love peoples faces when they get nosey passing the boat and I am making coffee with this. Always gets a double take.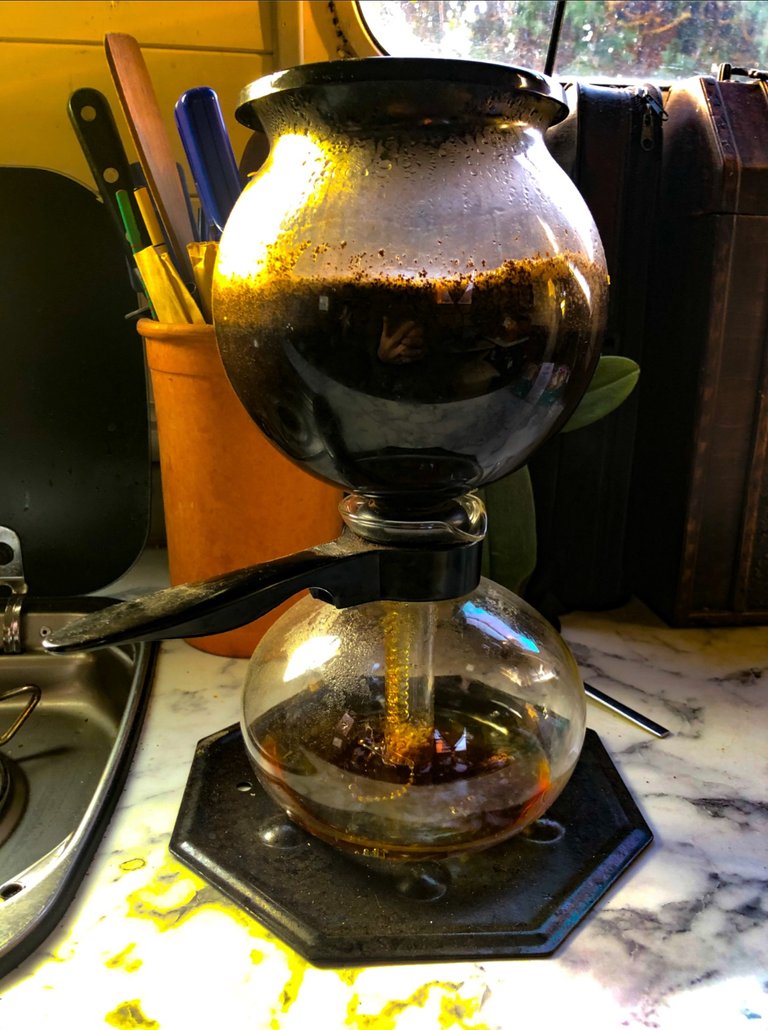 Now having done a morning run, pre coffee and food, I am in the mood for some immediate satisfaction of the caffeine and sugar variety so thanks the old gods and the new for morrisons doughnuts….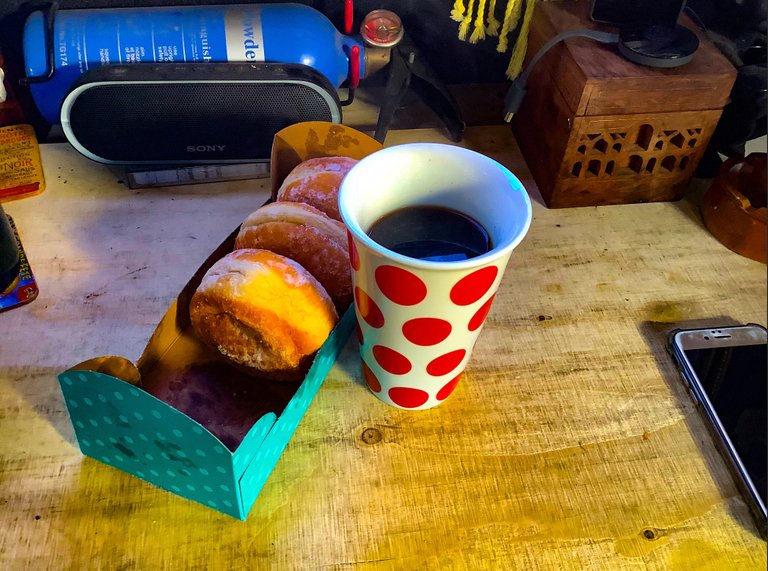 Oh yeah!
And I shall put the pot on top of the multifuel stove to stay hot as I plan to get fully loaded today. This stuff really is strong & delicious ( just like the missus😉).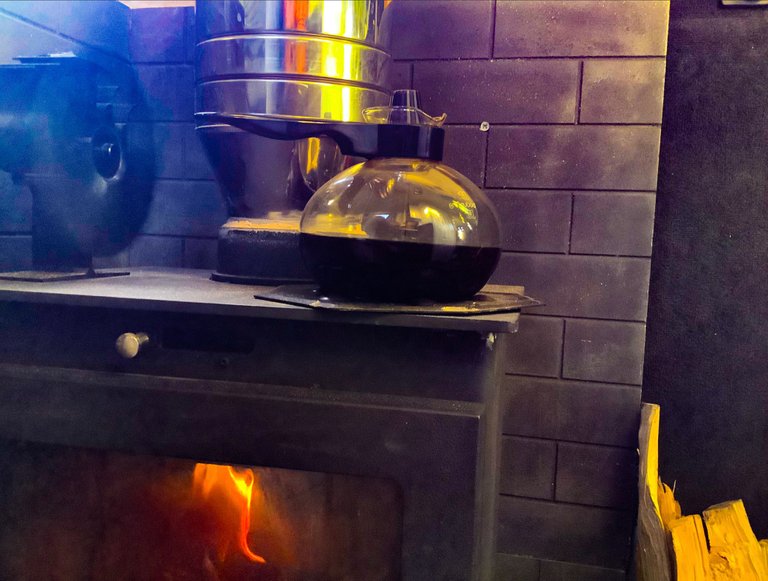 Ok now to explore the little town of Stone!