When I heard that my friend's youngest son was hospitalised due to respiratory tract infection, serious cough till needing oxygen support and nebuliser every two hours, I knew how tiring it would be for my friend. I had been there before, surviving months at hospital, I knew even for few days, it could be taxing to the body. As I was praying for them, I just felt the urge to buy them coffee. Precisely, I bought for the wife who was taking care of their eldest son at home and I bought for the husband who was taking care of the youngest son at hospital.
It was quite an impromptu decision, so in order to be not too late (it was already 7pm and soon the sky would turn dark at around 7:30pm ish), I drove to opposite mall near my house to grab two cups of coffee for my friends.
Starbucks Coffee
My husband and I used to work here a lot when we were still dating, with our laptop and sipping our coffee away, so I really loved this place. Luckily, I found a car park space right in front of Starbucks, yay!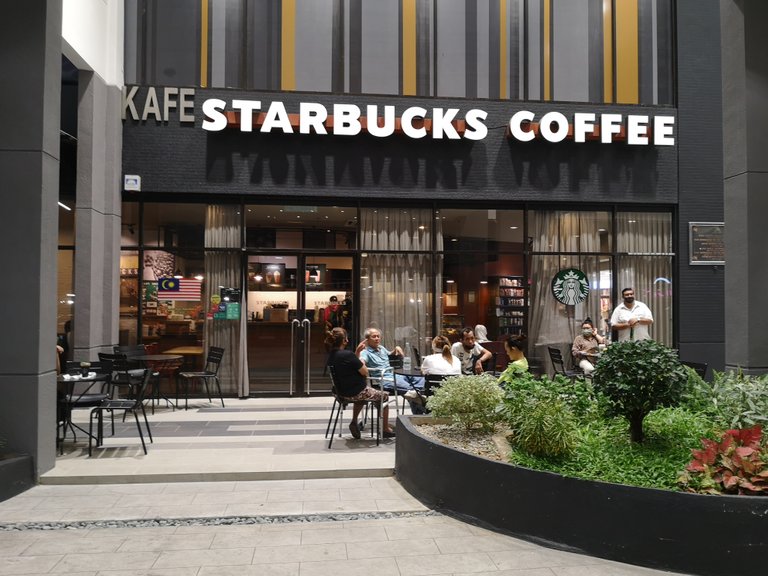 The interior design of Starbucks often gives me the feeling of corporate world yet relaxing enough. Almost like when you step in, you feel the desire to be successful, to be diligent to work, and not to procrastinate. Or maybe it is the aroma of coffee beans which help to boost my determination and motivation. What say you?
Every corners here are designed for customers' cosy and comfort. I love especially the corners with a lot of photo frames.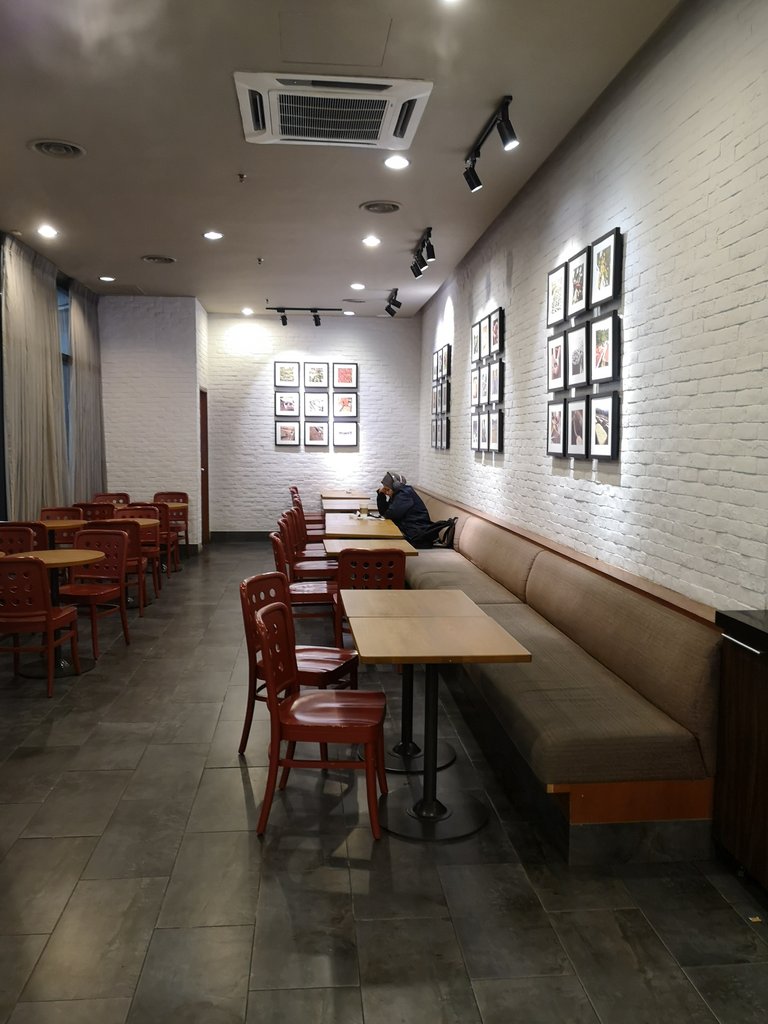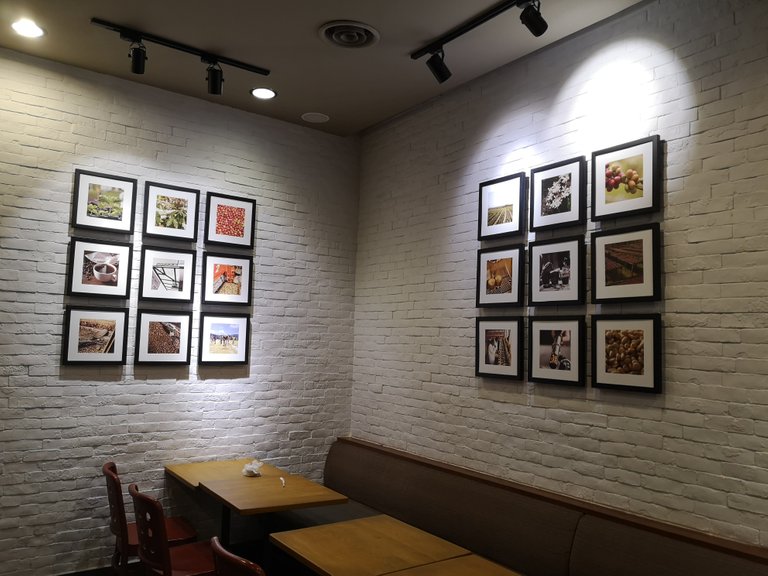 Another area which is nearer to the counter is this section. Usually, I notice 2-3pax of working people will gather here, or college students would sit here for discussion. Maybe they liked the feel of the seating, making it like a proper discussion setting.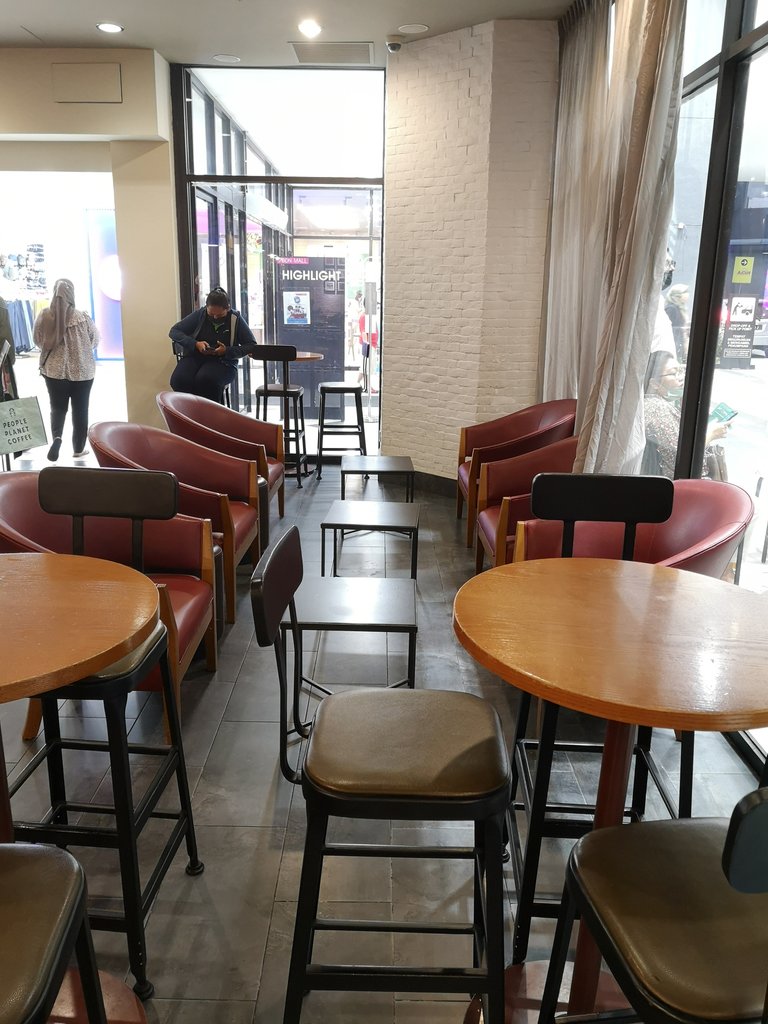 Usually, Starbucks have their own merchandise of mugs and water bottle, people who love Starbucks love to collect them. I also love to have a look at all their newest collections. Also their shelf of varieties of coffee beans.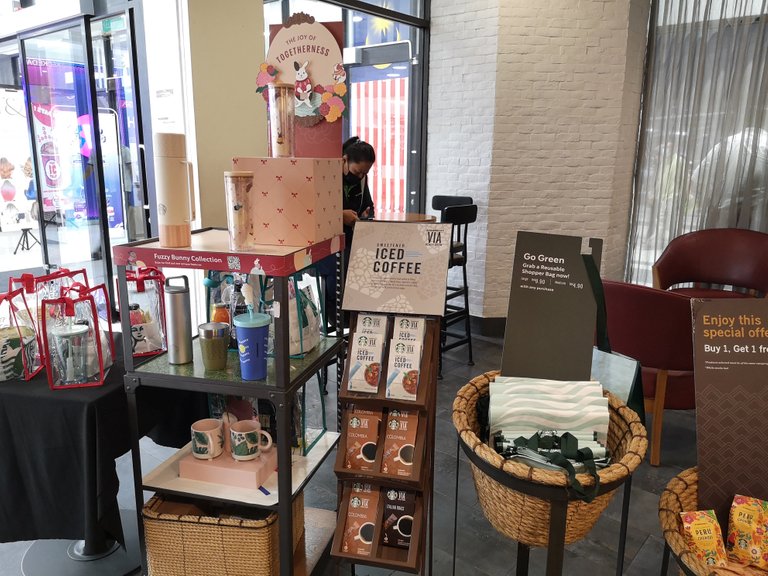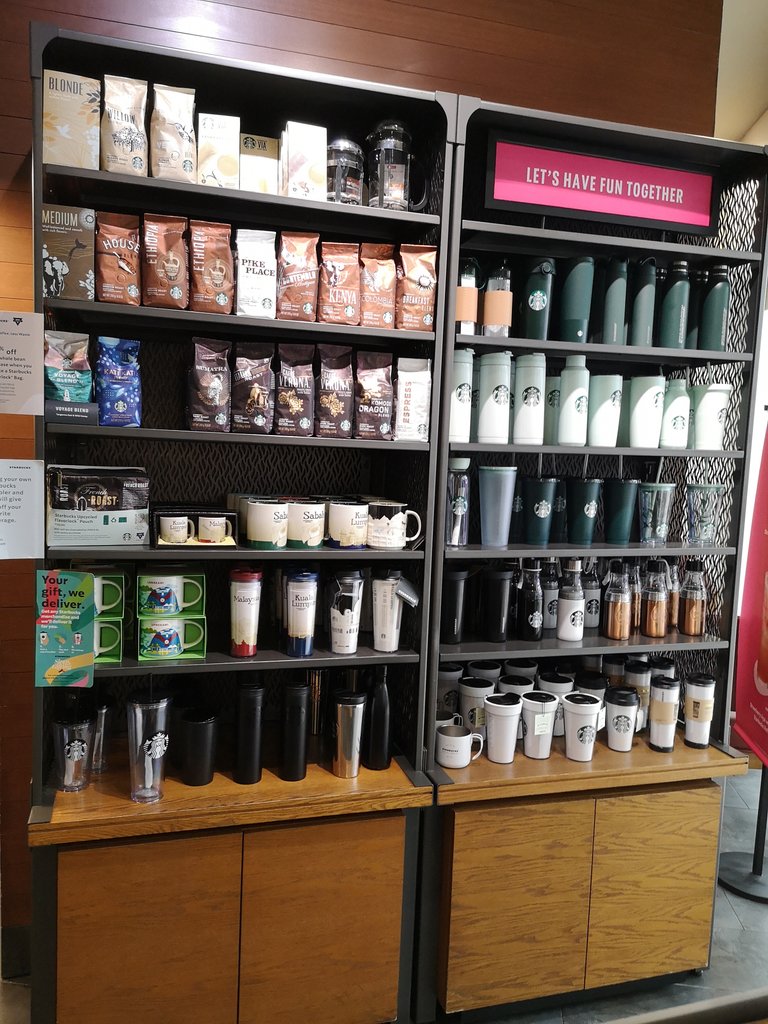 Of course, Starbucks will not be famous without their delicious pastries, cakes and sandwiches. Recently, Starbucks came out with some local food too. Smart move to capture our hearts.
I went to the counter and placed two large hot caramel macchiato. Actually, in a hurry, I did not get to ask what they preferred so I chose what came to my mind. I asked the person-in-charge to write their names instead of mine so that when my friends received their coffee, I hope they would feel nice to see their names here.
A section beside the counter for you to read magazines or for you to add sugar and etc. Also, a notice board about their staffs.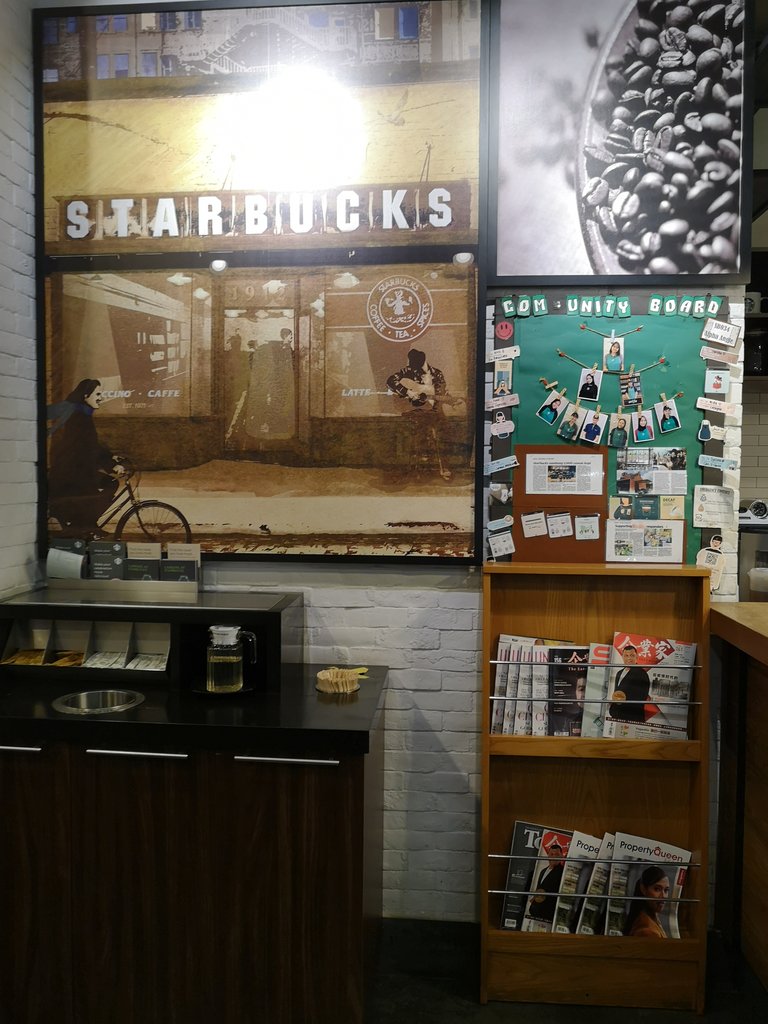 My purchase of coffee for my friends.
Now, dear Hiveans will know my friends' names. Haha.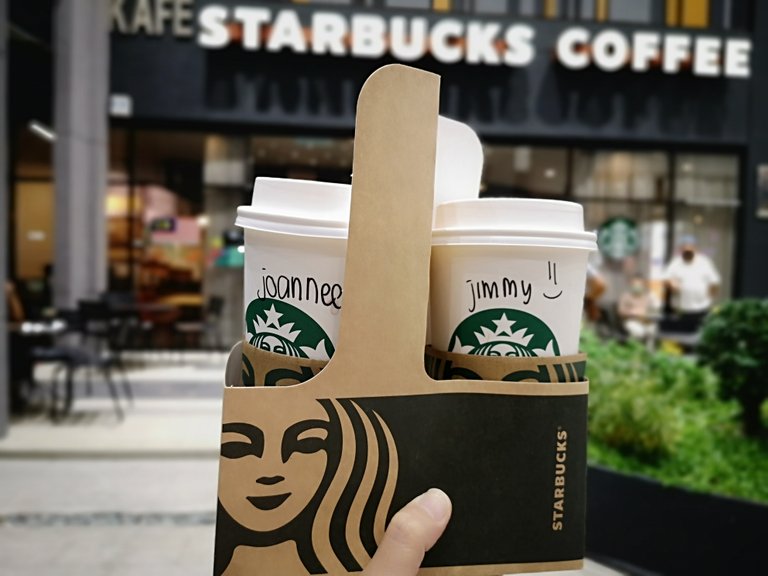 I messaged my lady friend and she said she was having dinner with her eldest son somewhere nearby. I drove there first to pass her her coffee as she would need to rush for his son's packing bag and then to sleep soon. It was already 8pm. Due to heavy traffic, I reached her late.
Then I drove to Columbia Hospital where my friend and his son was to visit them, at the same time to pass him his coffee. I told the couple that they could message each other to have virtual coffee cheers. Both husband and wife surely missed each other very much.
They were so, so thankful for the coffee, I also gave them chicken essense which I brought from home. 😍😍😍
For privacy purpose, I didn't take a lot of photos at hospital, but I was captivated by some art at hospital, so allow me to share here too as I end my blog.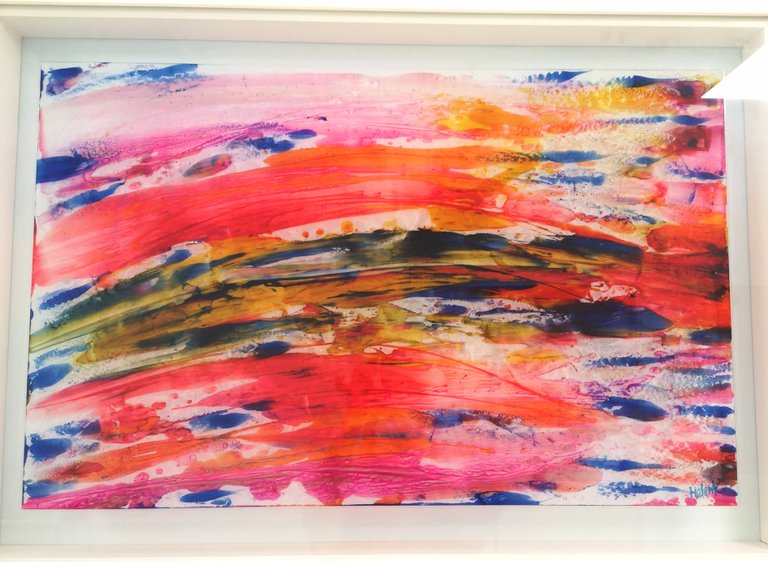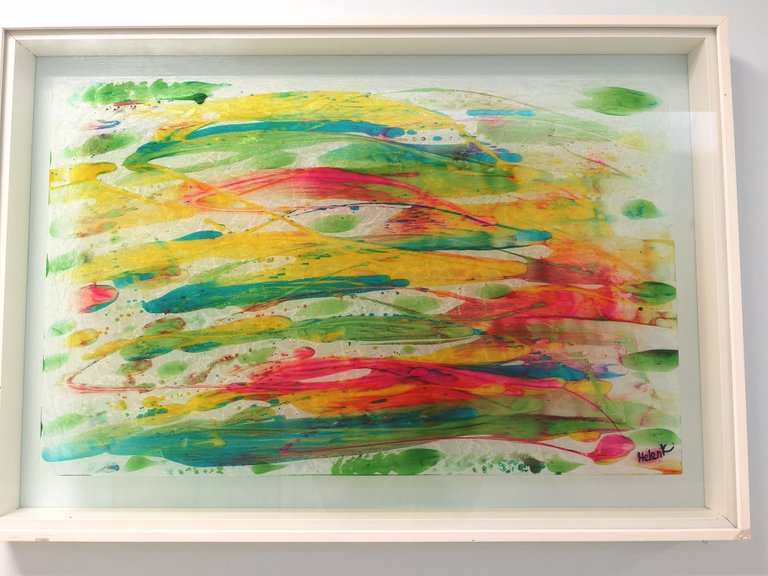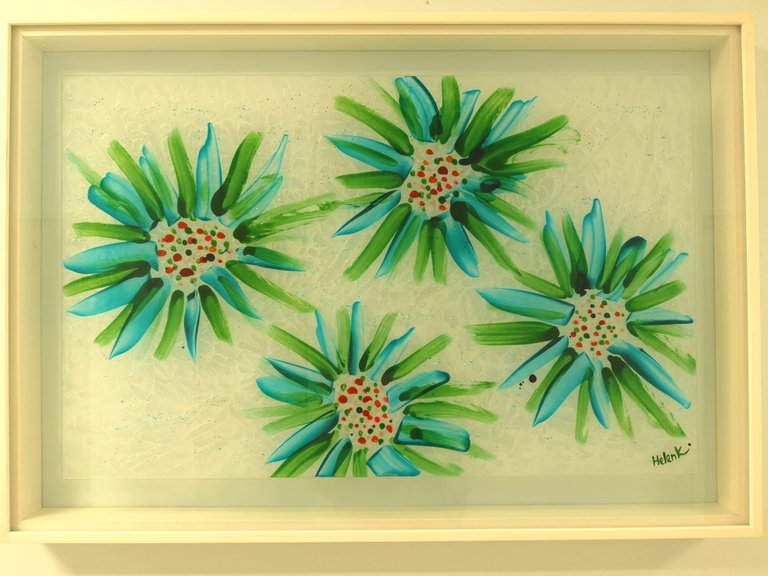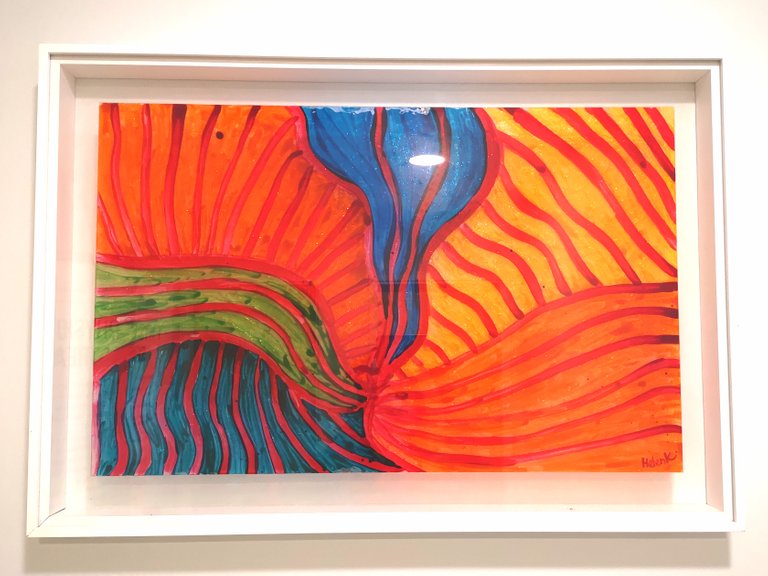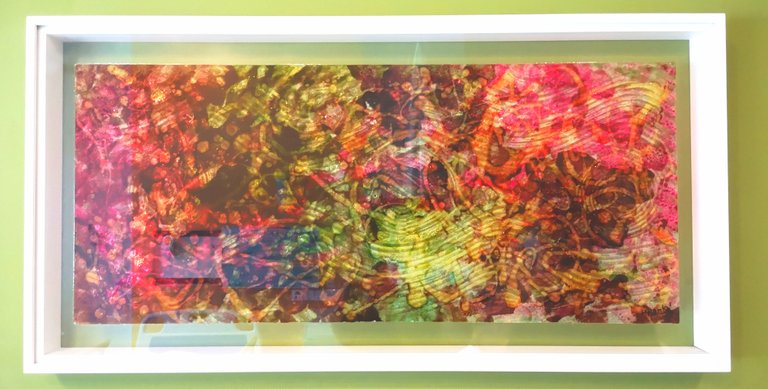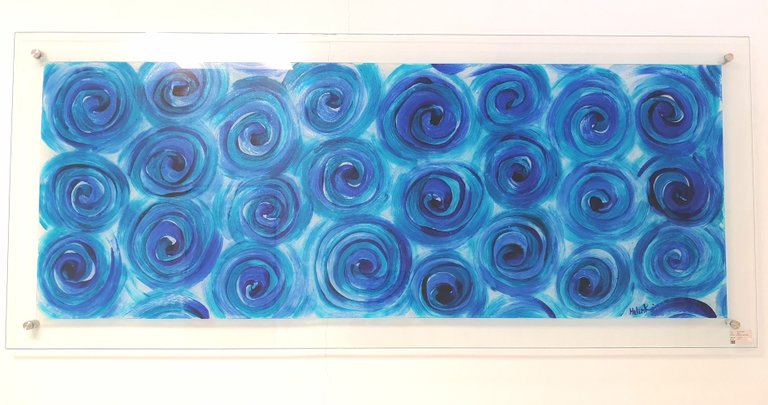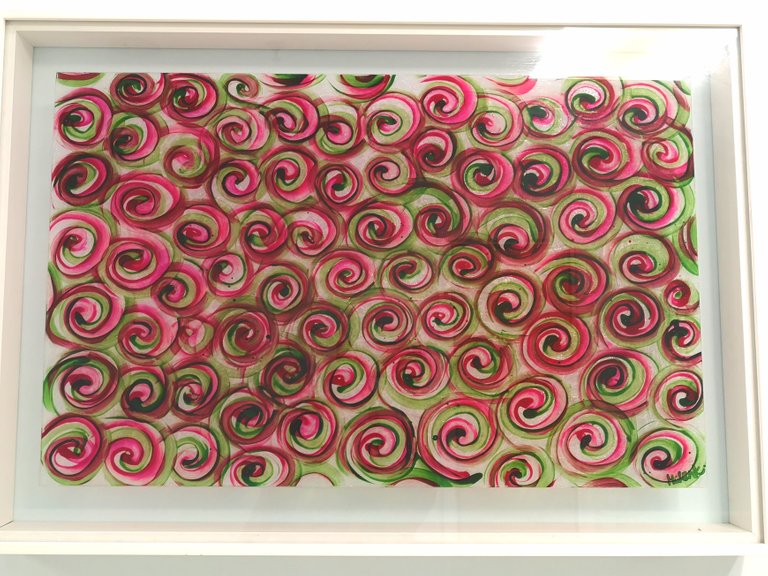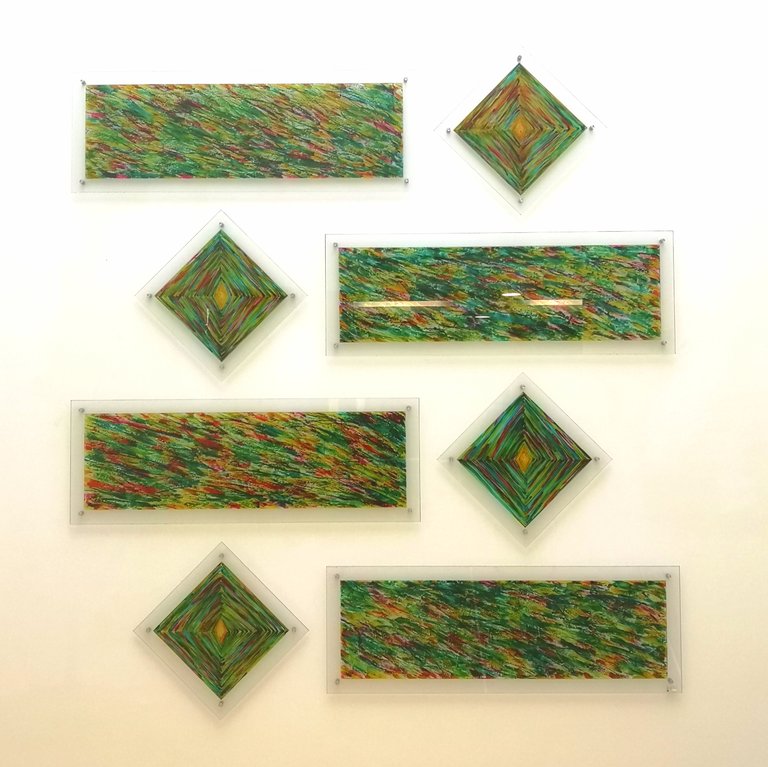 Lastly, as I explored the hospital more, I noticed there was a small cafeteria and nearby it was also a coffee vending machine. I felt like getting a cup for myself too after stucked in the jam for so long and rushing here to hospital. But, it was already late at night, almost 9:30pm, so I omitted my plan.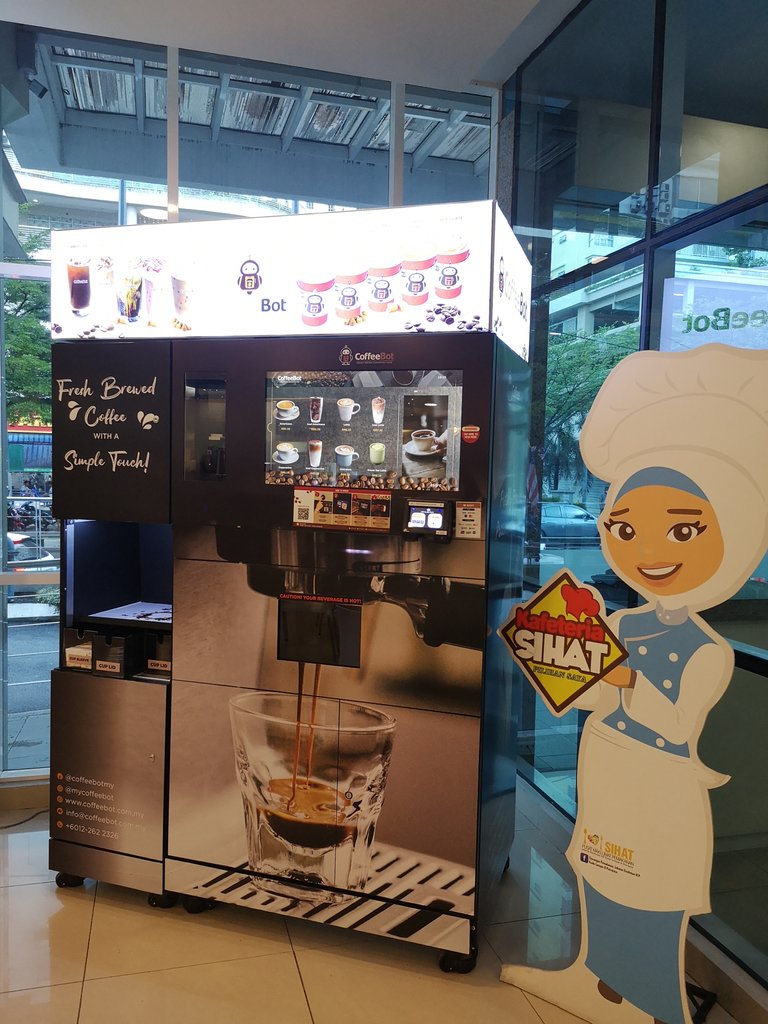 Coffee does create comfort to the soul, agree?

.
.
.
.
.
📷📷📷
All images are mine unless stated otherwise, photos are taken using my phone Hua Wei P20.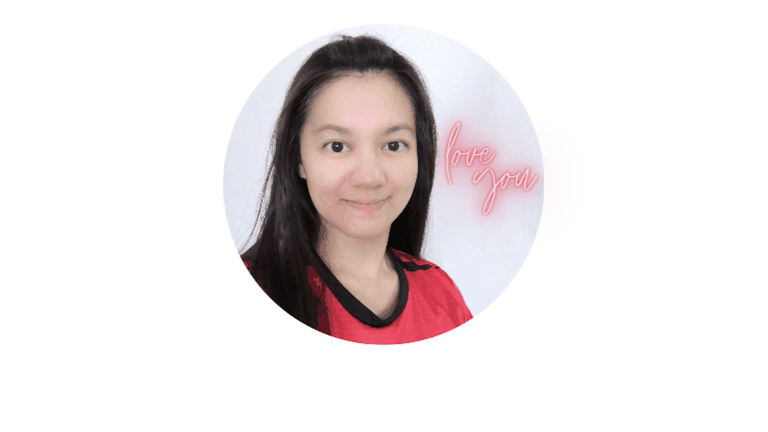 Hello there, I am the lady behind this little space of my blog in this awesome vast Hive blockchain. Often, when I blog, read, curate and get to know new people, I feel that I am no longer stucked inside the four-wall of my apartment, but rather, I am travelling all across the world, just like a little heaven-on-earth experience. Hope you enjoy reading this snippet of my life as I enjoy exploring yours. Thank you for swinging by.