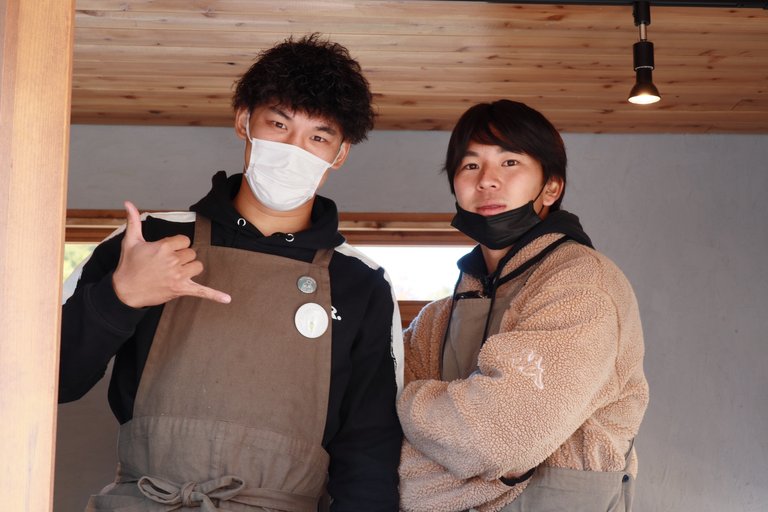 Bless up New Year! Hope you have been having a great holiday with good coffee ☕️.
On January 2nd, I went to a local temple to take some pics and to go for a walk, as health is at the top of my goals this year. Why? Well appart from the obvious being in shape and feeling great, it's the one thing that will make others fall into place.
On the way to the temple I spotted the "826 food truck" and decided I'd stop by for a cup of coffee on the way back. Here are some of the pics I took at the temple.
After purchasing a cup of coffee I went ahead and did what any HIVER that knows about the "Cinnamon Cup Coffee" community would do, take good pics. Well maybe some Instagramers would do the same but they wouldn't be earning crypto.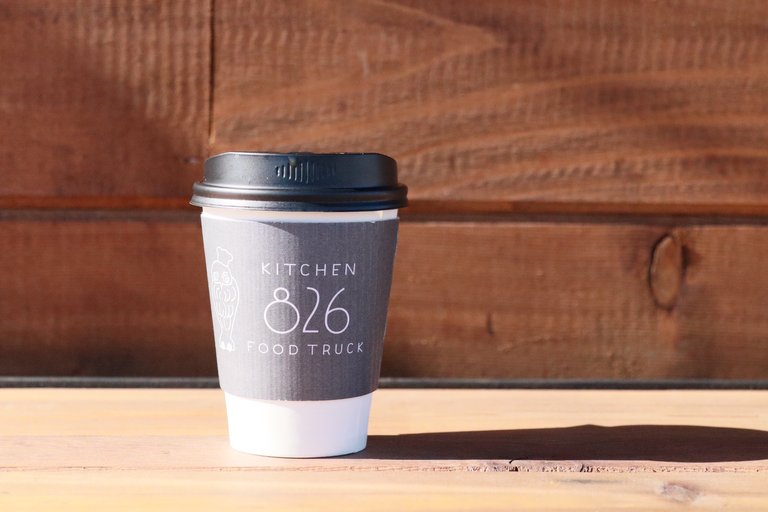 Talking to the young men that were running the shop, the guy on the left is the owner( along with his parents) and the guy on the right is his good friend helping him out. They both have aspirations to be professional soccer players but also business men.
The owner graduated from a prominent university in Japan and majored in economics ( no wonder he didn't go work at a company and instead started a business). Interestingly, the guy on the right speaks a bit of English as he lived in the UK. The owner gave the truck the name "826" as it is the town code for where he grew up. It reminded me of "876", the Jamaican area code; where I grew up.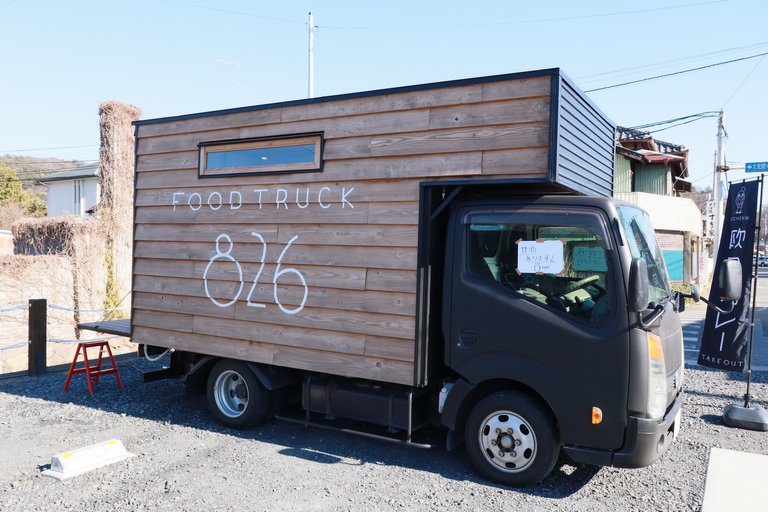 The food truck's main thing is curry, but they also have gluten free donuts and of course coffee. While the coffee wasn't anything special it did have a proper taste. A fruity-sour taste at that. It wasn't a bad blend at all. The cost, an expected ¥450 ( roughly $3.50 ).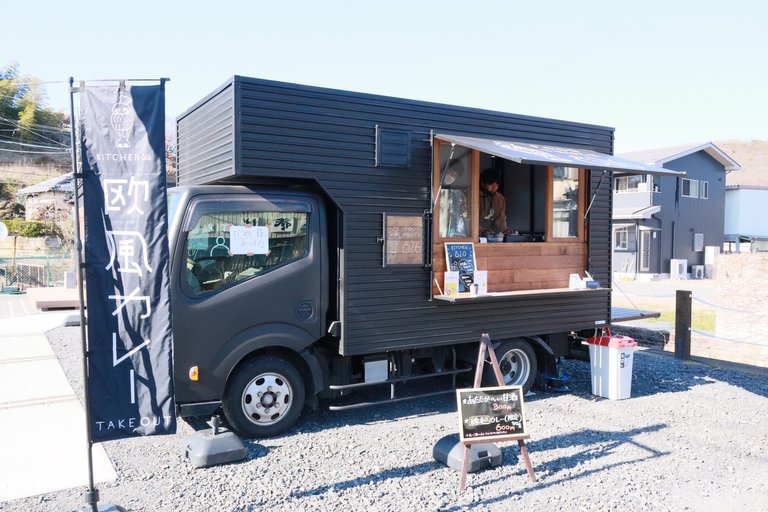 On the same block of land that the food truck is parked, there is also an ice-cream shop, owned by the same family. What an entrepreneurial bunch. They chose the prefect location as this spot is infamous for cherry blossom viewing in the spring and is a popular walking spot all year round as it is by a stream.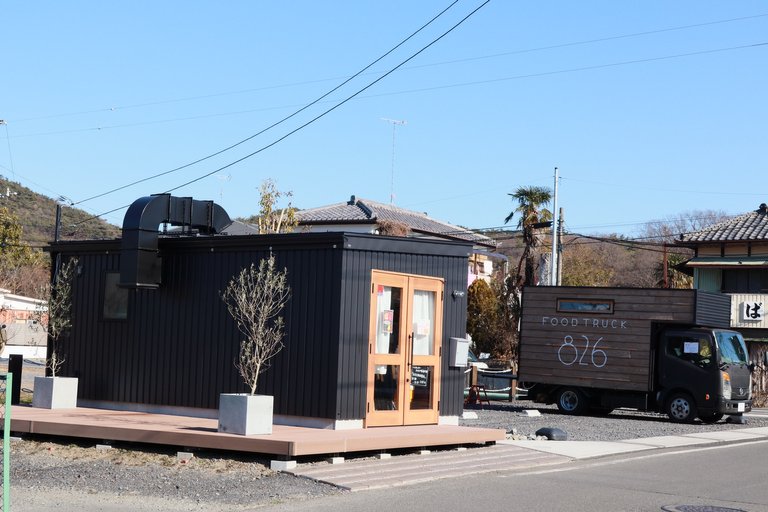 The food truck was custom built by a family factory and that's why it looks really unique compared to other trucks I've seen around. The land was also suggested by a family friend/ city official. Contacts go a long way in business no matter where you are.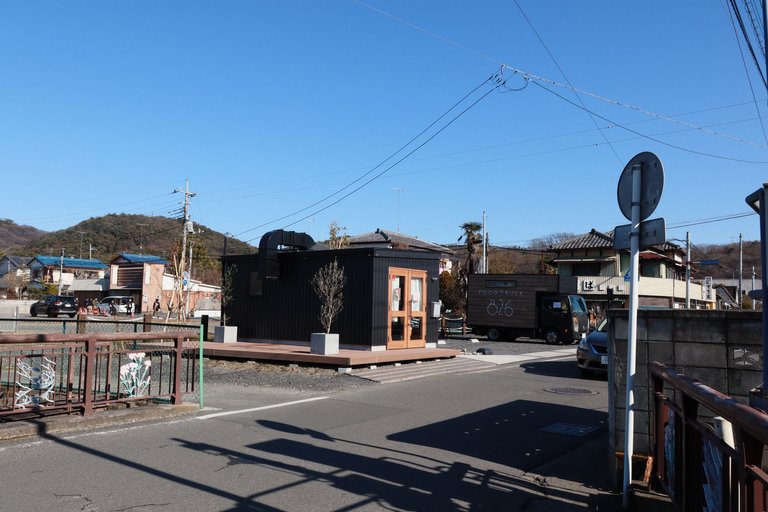 After a good conversation with these dudes and wishing them luck, I was on my way with my half cup of coffee which was no longer hot as the weather was chilly. But it still had that fruity taste and kick to it.
Cheers coffee lovers, may you have some good cups and convos this year.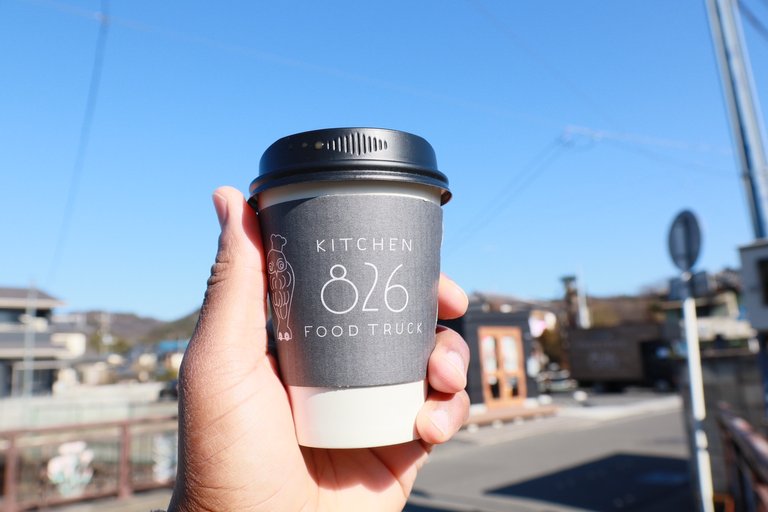 826 Food Truck google info:
https://g.co/kgs/d56RL3
Located in Ota Gunma, Japan