Continuing the series about the coffee shops that I go to. With the advantage of Vietnamese people's culture of using coffee every day, plus diverse coffee growing areas. Therefore, it is easy to see a coffee shop from small to large, from alleys to major national highways. Quality coffee and unique shops are often harder to find when there are so many different shops and price competition. I usually choose carefully, because I want to use a comfortable and quiet space, away from the busy streets of the city. Enjoying drinks with space is very important. Anyway, a good feeling is still enjoying a drink much better when the space affects one's mood.
This time I would like to recommend a place in Da Nang-Vietnam city called Coffee Du Musee. It is located halfway up the road leading to Son Tra peninsula, rest assured because it is not too far from the city center (5km). Since it is located alone amidst lush but dense forest trees, it will certainly have plenty of space for different tables and ensure quiet. Not to mention listening to birds and insects from the treetops or lower canopy below the ground. At least the fresh air is good enough to spend time in it.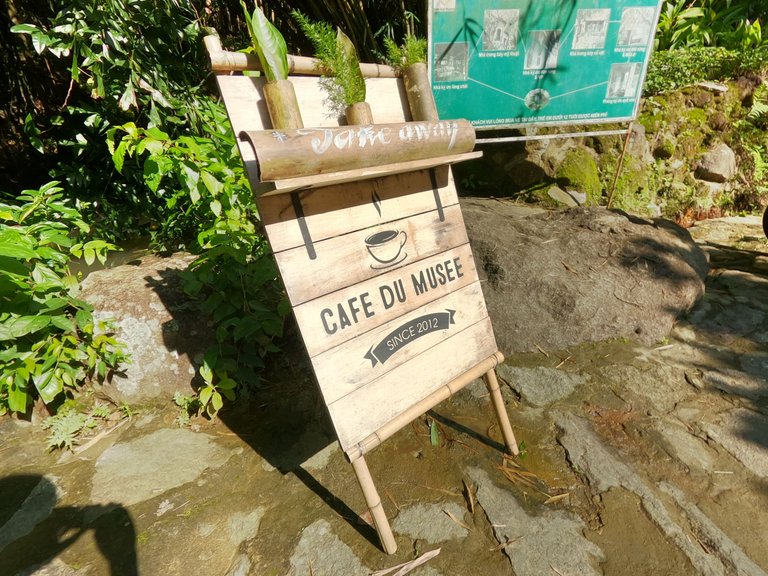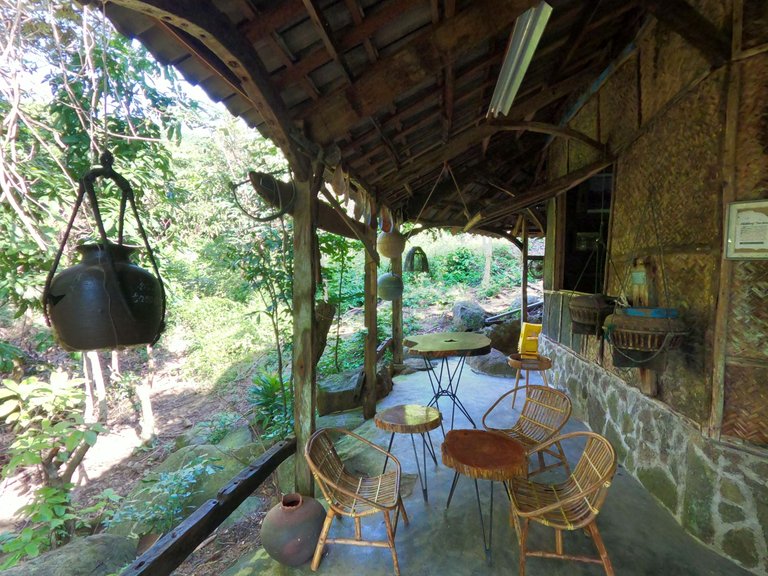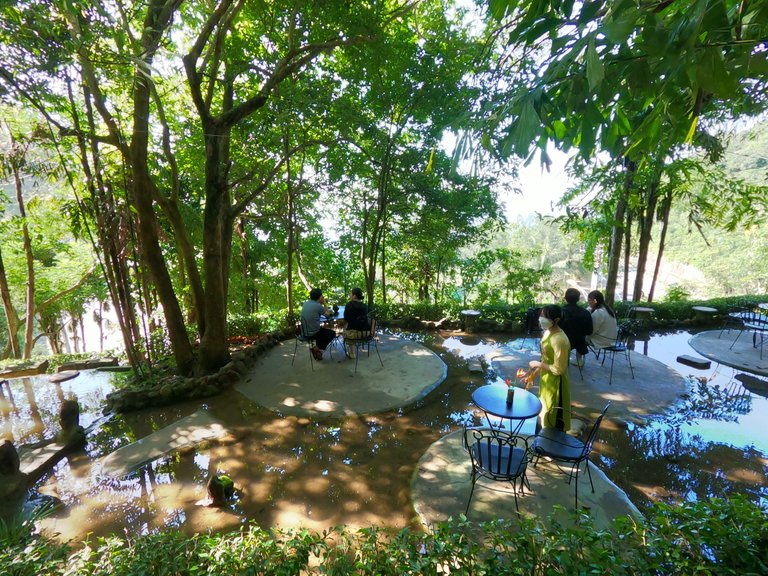 I made an appointment with a friend of mine while they were traveling in this city, and then she invited another friend of hers who lives here to have coffee with me. I would be happy to recommend an option for both of you. Right from the entrance, the beauty attracted us by the brilliant water lilies.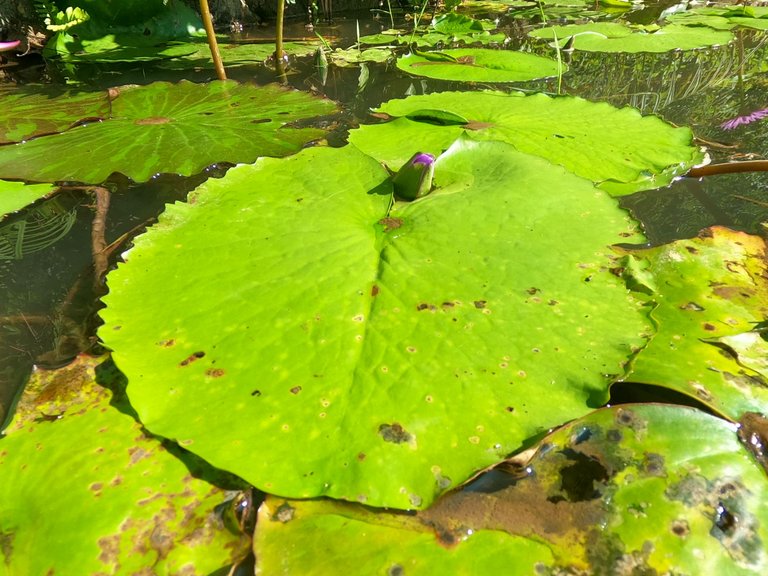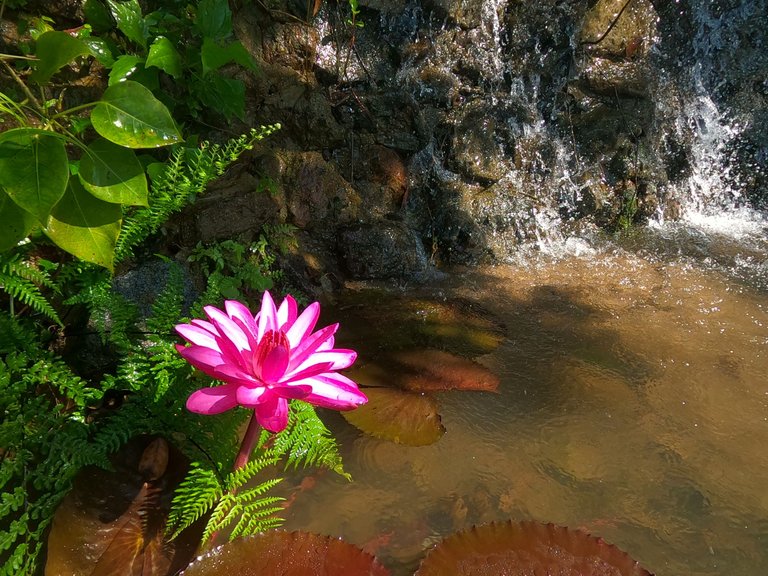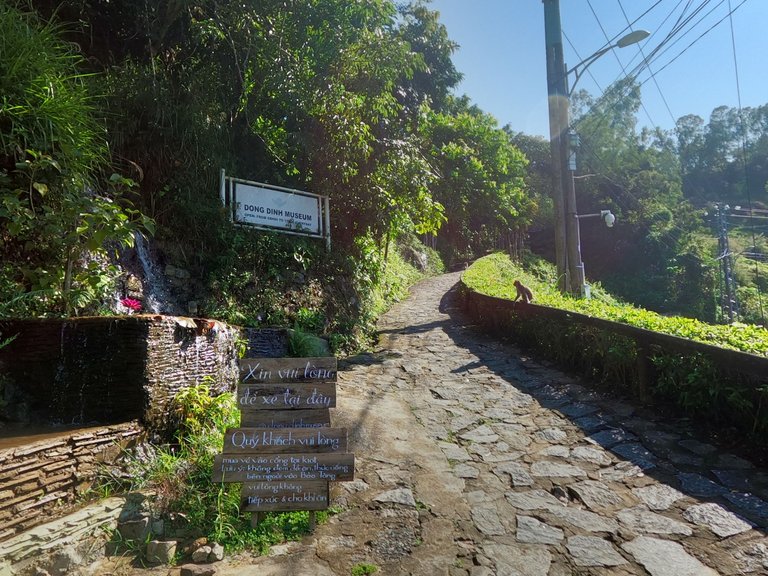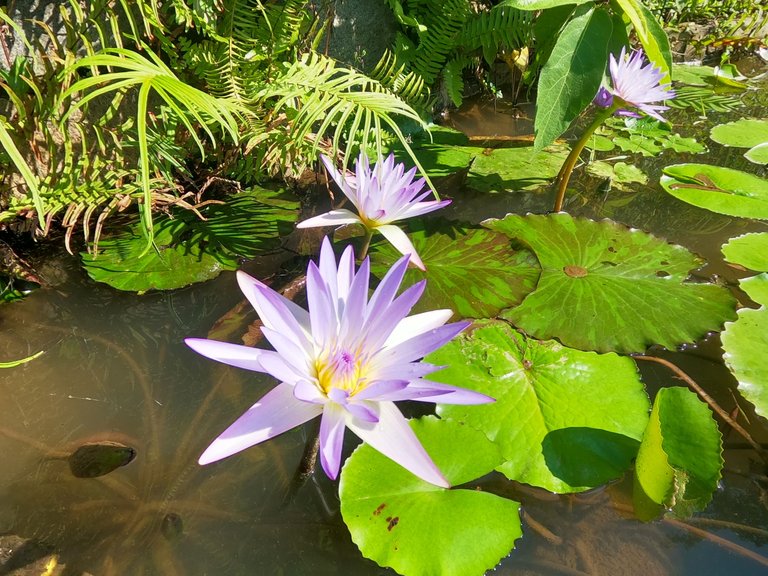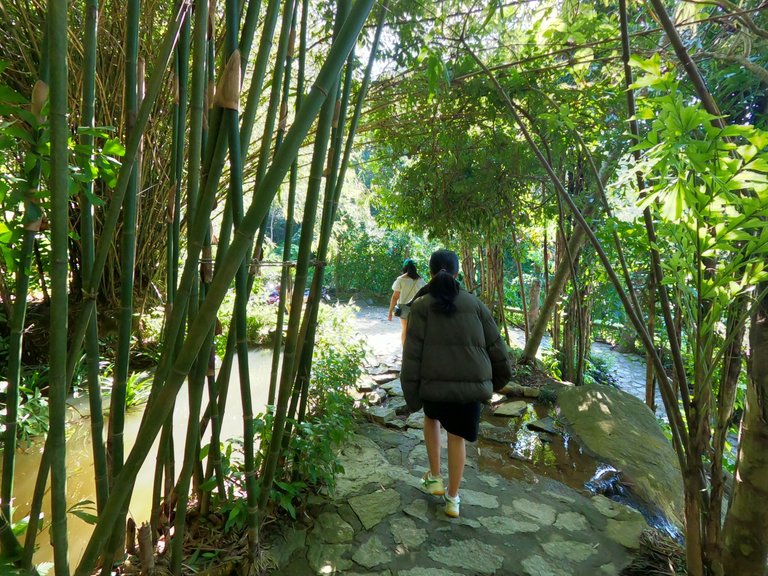 We followed the green and narrow slopes by the trees to the top, where the huts are made of bamboo quite unique and in harmony with the surrounding nature. From here, it has the most beautiful view in my opinion when looking down the pass road, in front is the blue sea and the modern city of Da Nang in the distance. Do you find this scene as fascinating as I do?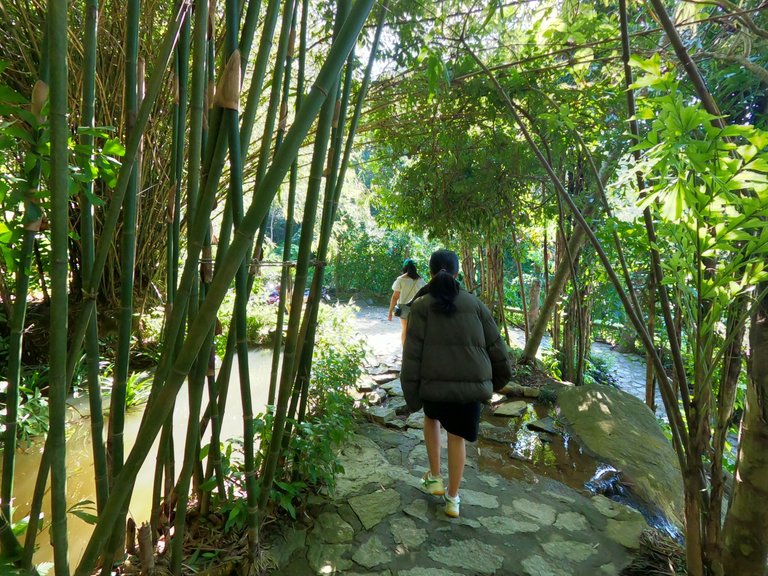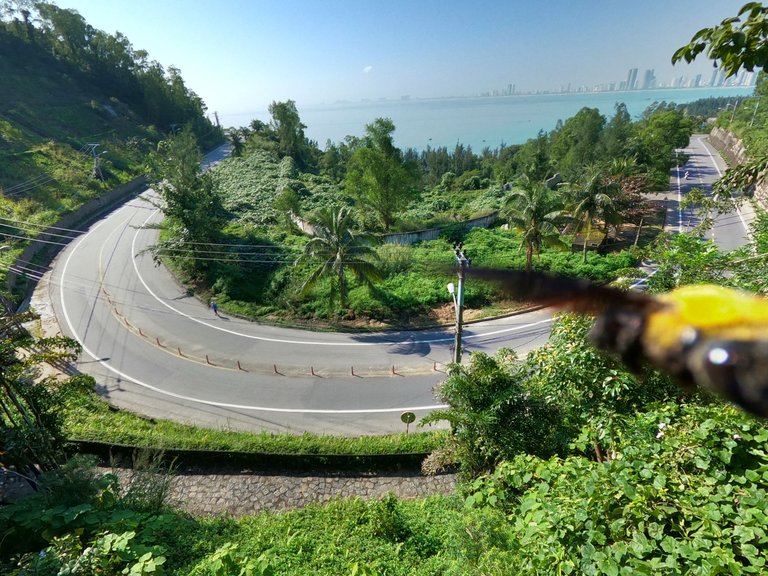 Let's try the coffee here together. They store it with coffee and milk ready in a small chilled glass jar (I couldn't take it while chatting with a new friend). How does it feel, it has a medium bold taste suitable for most people, for myself I usually drink bold and a lot of bitterness, it is a bit light. Its smell is equal between the two flavors of coffee and milk. Anyway, a cup of iced milk coffee for a hot morning here is really great and enjoys chatting together. Be careful with the monkeys, they are cute but very brave, they come down from the trees to you and watch. Because many people do not consciously give them food, so they are used to and often approach humans.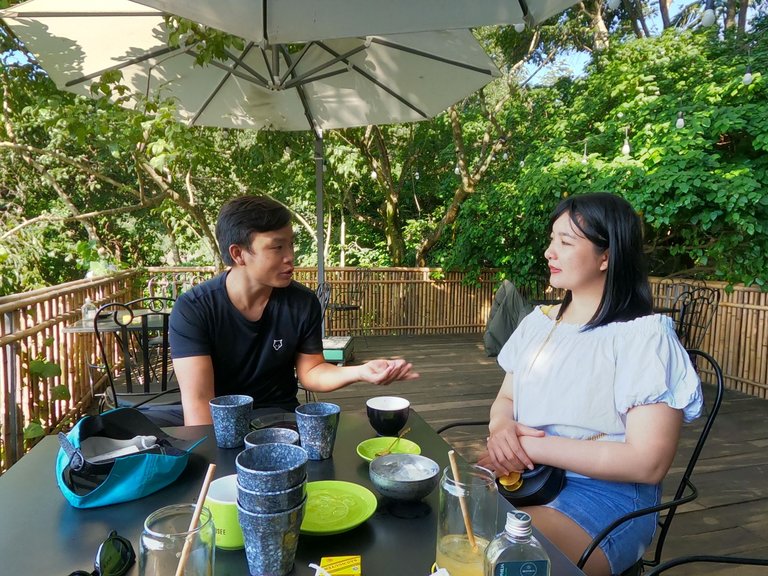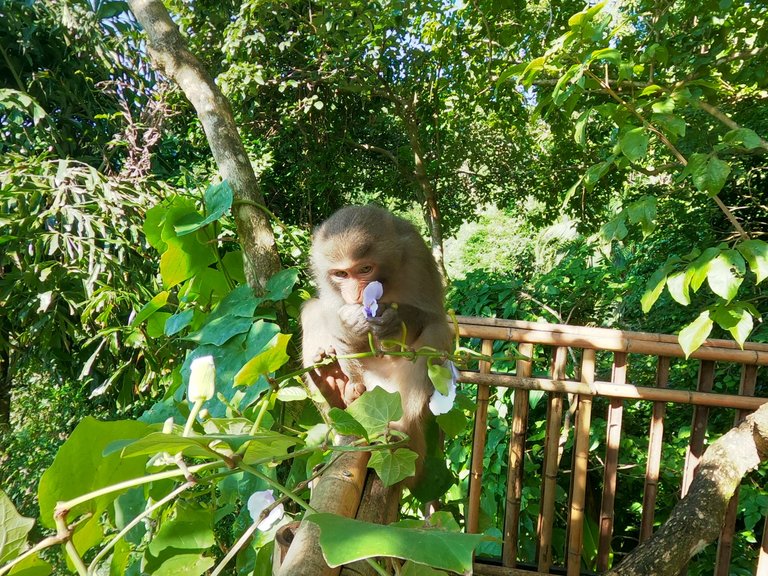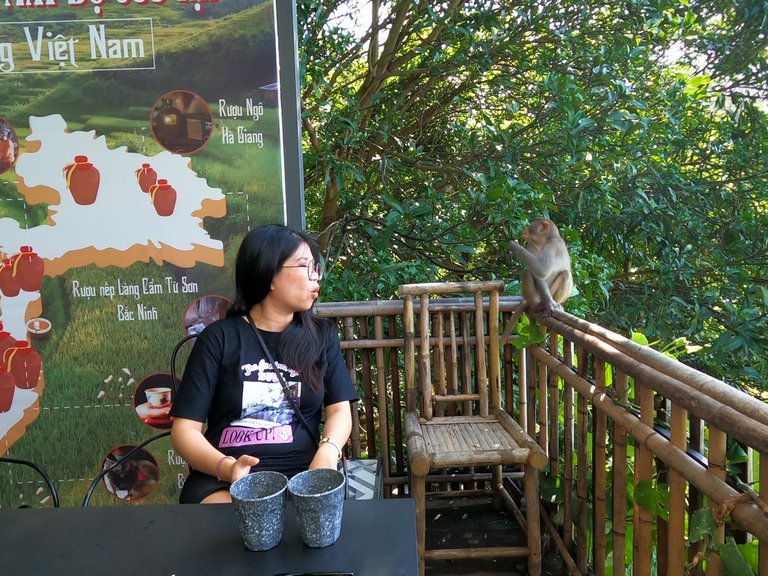 After a while while my two friends took pictures of each other, I walked around to see what was there? There is an interesting little house. It was wooden and built with all the wood from the wreck of two fishing boat. A typical symbol of the people of this coastal city. Inside there was nothing much but paintings and grids and no tables and chairs.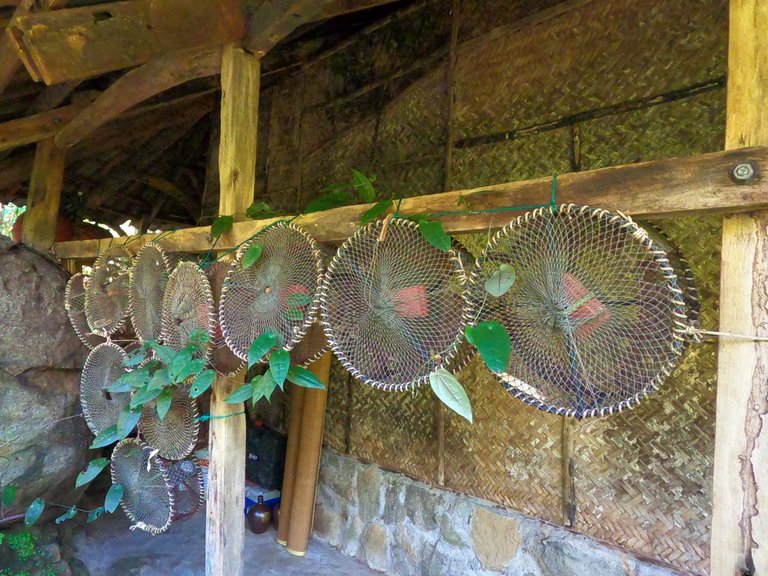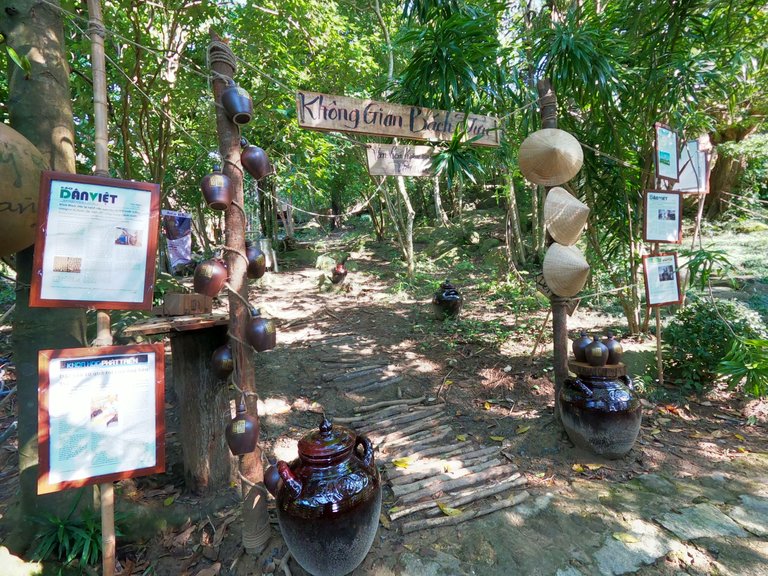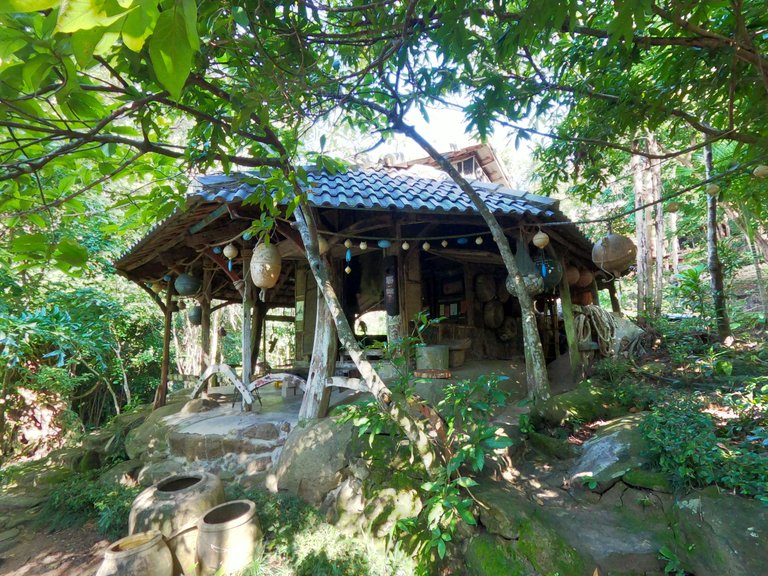 In the hallway outside, there are a few small tables and chairs where you can sit and enjoy a drink. Quite unique like a small museum. Fish baskets and baskets are also hung quite eye-catching outside along with potted plants.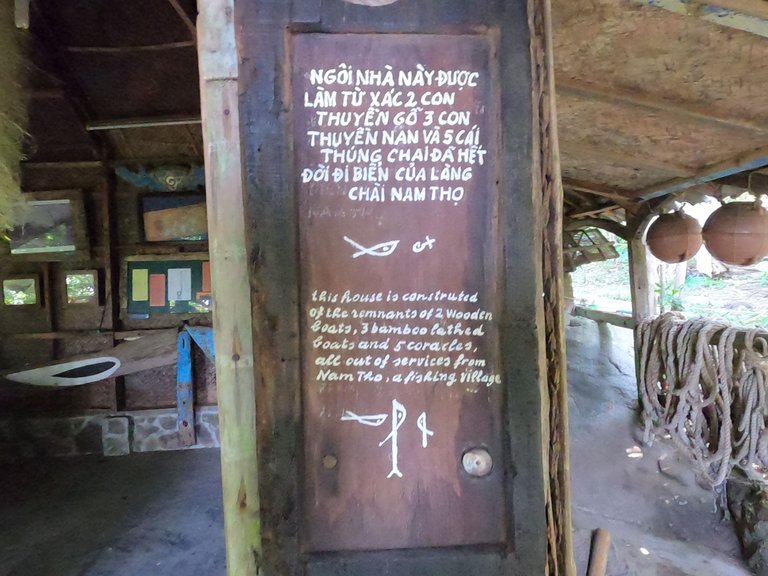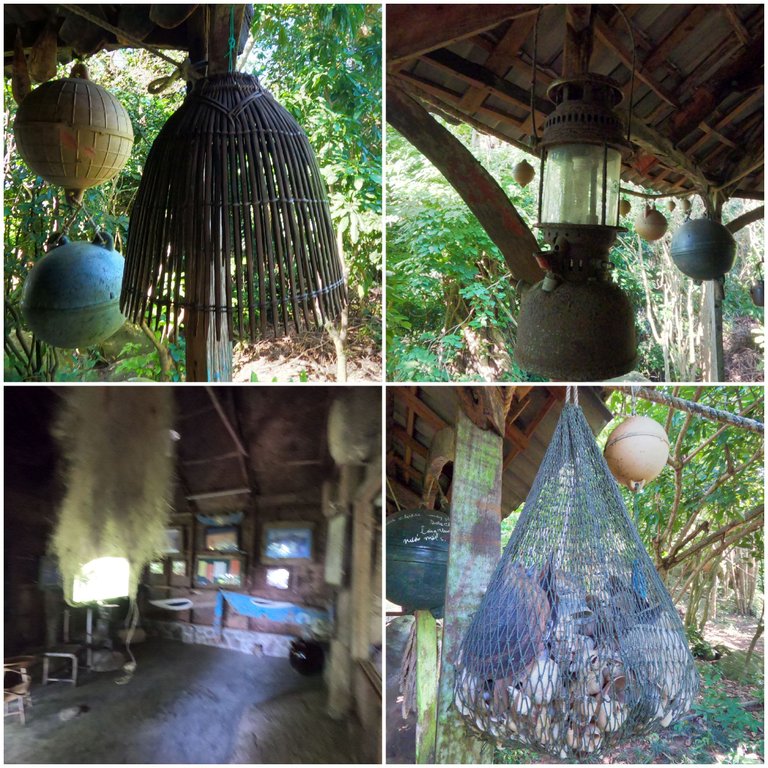 And there are some bamboo huts higher, other views with more trees, or some other small boxes designed for guests with other beautiful views. Looking at other customers as relaxing is enough to understand the appeal that this cafe brings. Here, it brings more colors of the local culture through the items, handicrafts.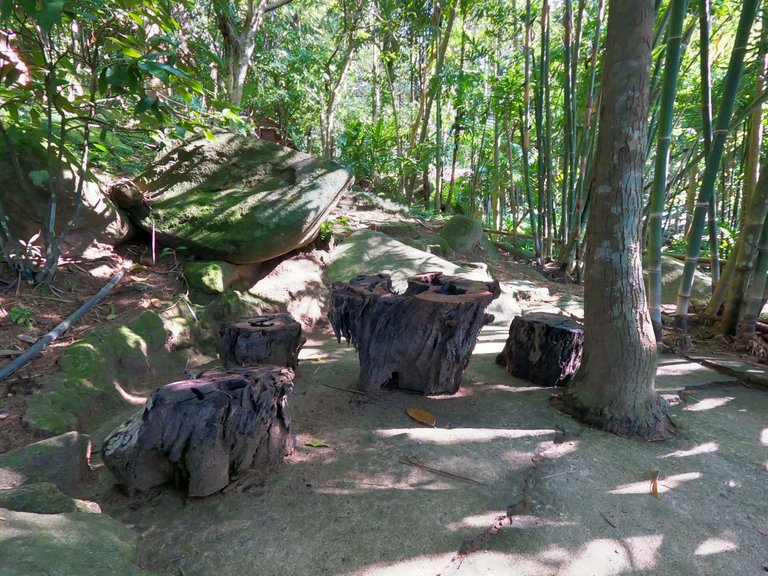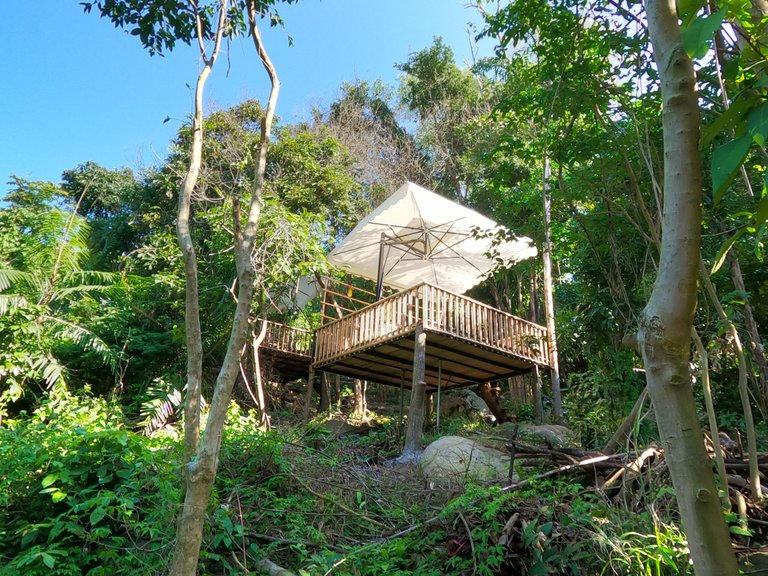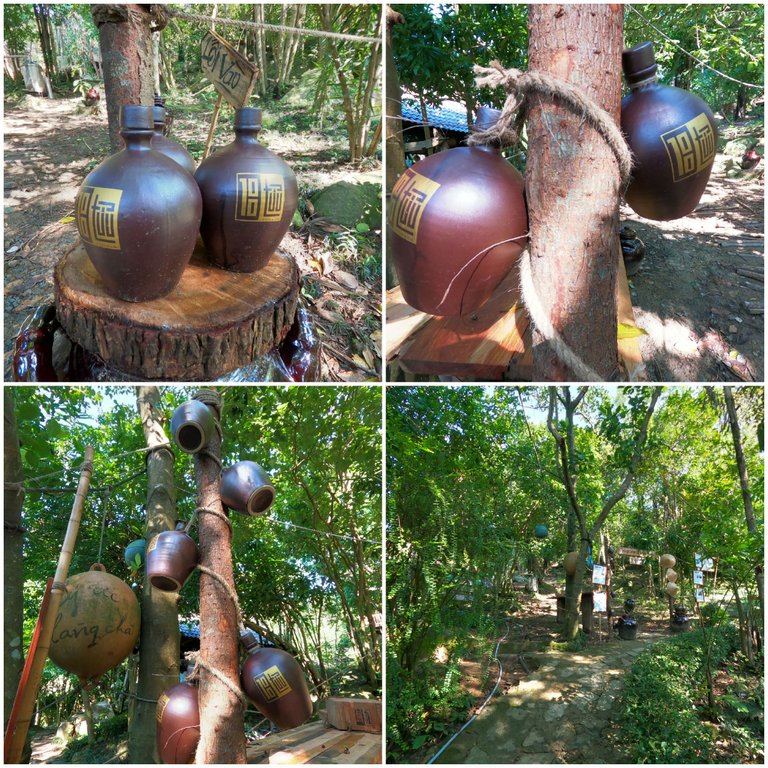 That's why I always have a strict choice when it comes to drinks. Especially when I don't have too much free time or drown in countless different shops. Hope you will like it, and save it if you have the opportunity to travel to this city.
Thanks.