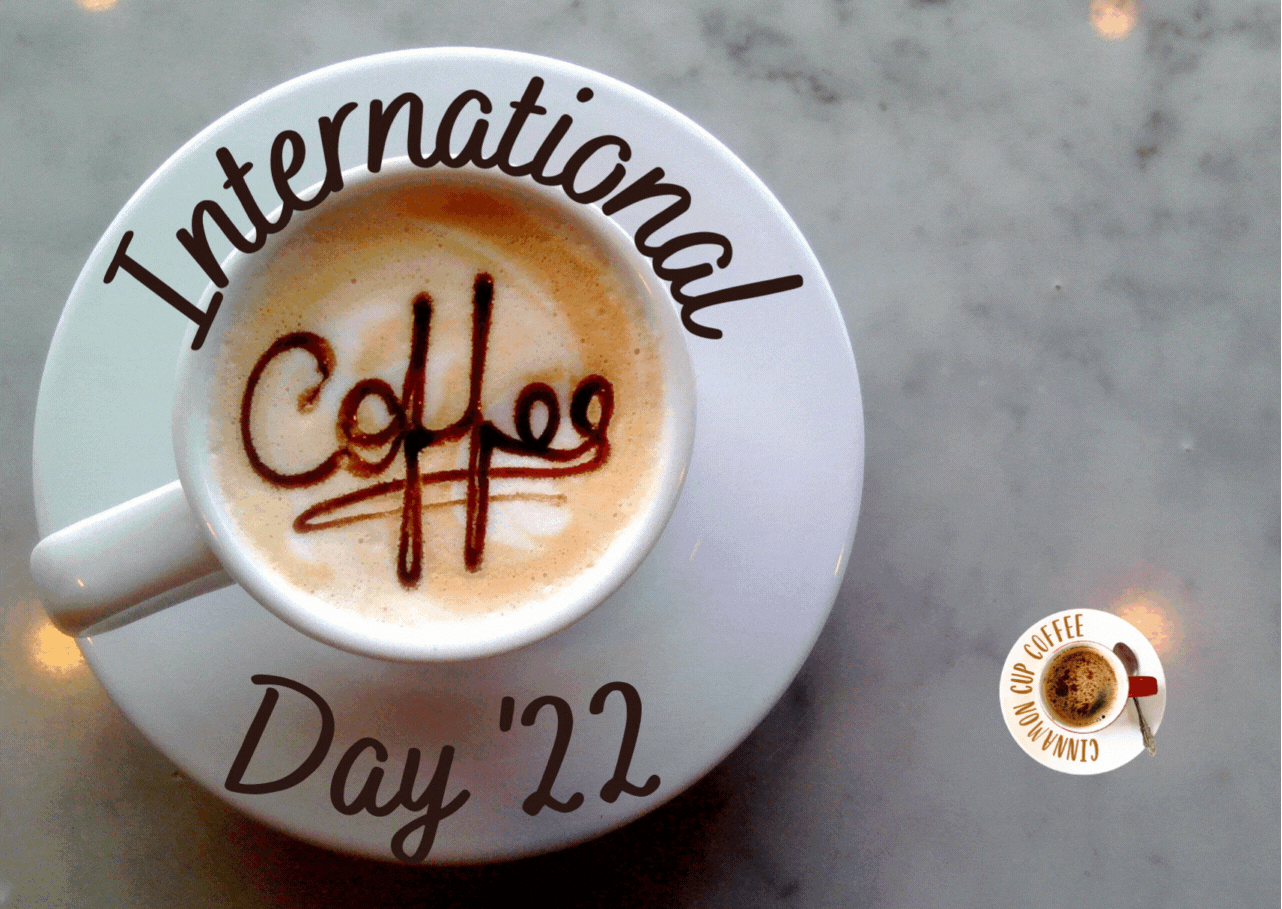 ---
Hello Coffee Lovers and all Hivers,
It's always Coffee O'Clock, right? ... But did you know that today Saturday 1st October, is being celebrated as International Coffee Day!
Yes, an entire day dedicated to celebrating coffee; Millions of Coffee farmers, Coffee Roasters, and Coffee Shops around the world.
So, in light of this, Cinnamon Cup Coffee is hosting this contest, that's OPEN NOW and runs till Tuesday 4th October at 22:30(UTC Time).
---
All you have to do:
Submit your response to the challenge below
⚠️Use the tag #ICD as your first tag
Post directly to Cinnamon Cup Coffee - DO NOT CROSS-POST
Drop a link of your entry in the comments section of this post.
Present original work. Do not copy information from the internet. Cite any relevant sources.
Post within the Count Down Time that's displayed at the top and bottom of this post. NO LATE ENTRIES!
---
⚠️
DO NOT USE THE #SPILLTHEBEANS or #STB TAG. IF YOU DO, YOUR POST WILL BE MUTED WITHOUT EXPLANATION.
---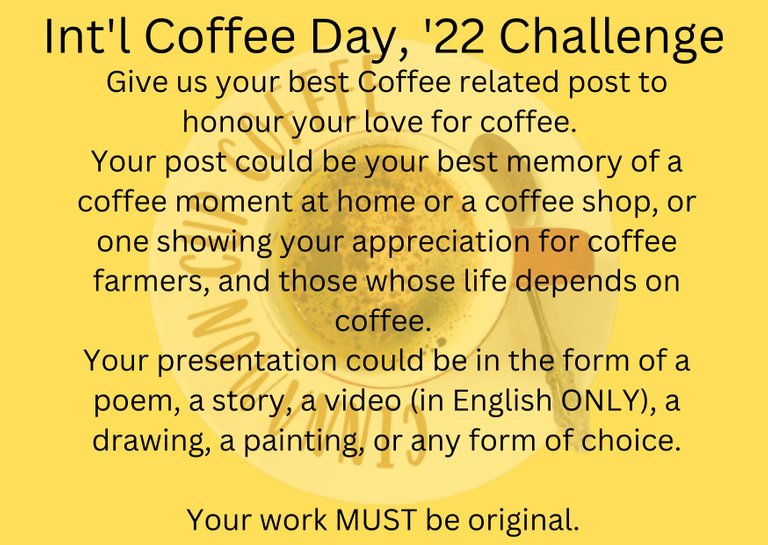 Give us your best Coffee related post to honour your love for coffee. Your post could be your best memory of a coffee moment at home or a coffee shop, or one showing your appreciation for coffee farmers, and those whose life depends on coffee. Your presentation could be in the form of a poem, a story, a video (in English ONLY), a drawing, a painting, or any form of choice. Your work MUST be original.
---
PRIZES
1st Place 10 HIVE
2nd Place 5 HIVE
3rd Place 3 HIVE
N.B. This #ICD Contest supersedes the weekly #STB Creative Writing Club's challenge for this week only.
The winner of this Contest will be announced on Monday 10th October 2022, when the community's regular weekly Creative Writing Club Prompt will resume.
---
Represent and sell yourself well, by giving us your very best Coffee Post:)
---
---
TEAM MEMBERS
Milly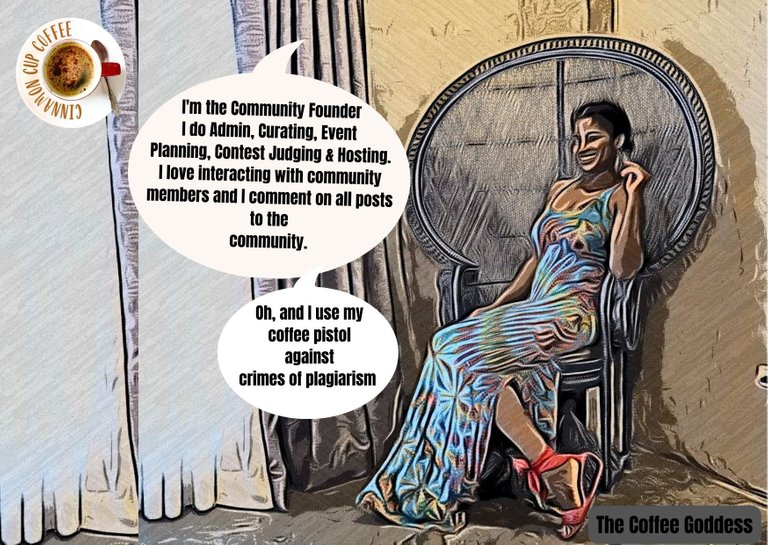 ---
Leaky