I loved Marvel Comics trading cards so much as a kid that I decided to now put myself into the set! These are actually my new custom sketch cards designed as a fun little retro homage to those cardstock treasures of my youth.
---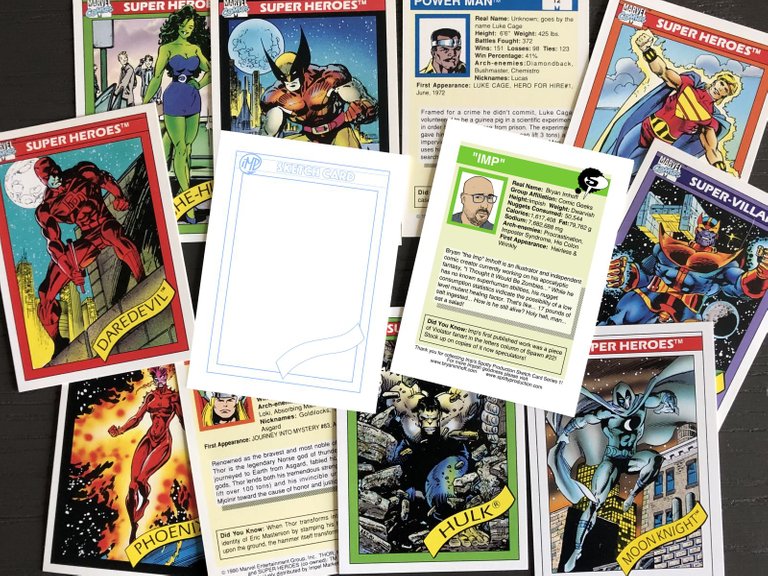 ---
For those not aware of such things, sketch cards are a creative little cottage industry all their own that straddle the worlds of card, comic and art collectors. Major companies often commission artists to provide original hand drawn sketch cards to insert into their mass produced sets as rare "chase" cards. Many other artists produce them independently for fun and profit as they are a great way for collectors to purchase original art at a fraction of the cost of larger illustrations and professionally produced comic art production pages.
Art supply companies like Strathmore have blank sketch card paper for sale, pre-cut to the standard trading card size. I've bought some and drawn on these in the past and they're great! But if you really want to look pro... you've got to invest in some custom printed sketch cards of your very own!
---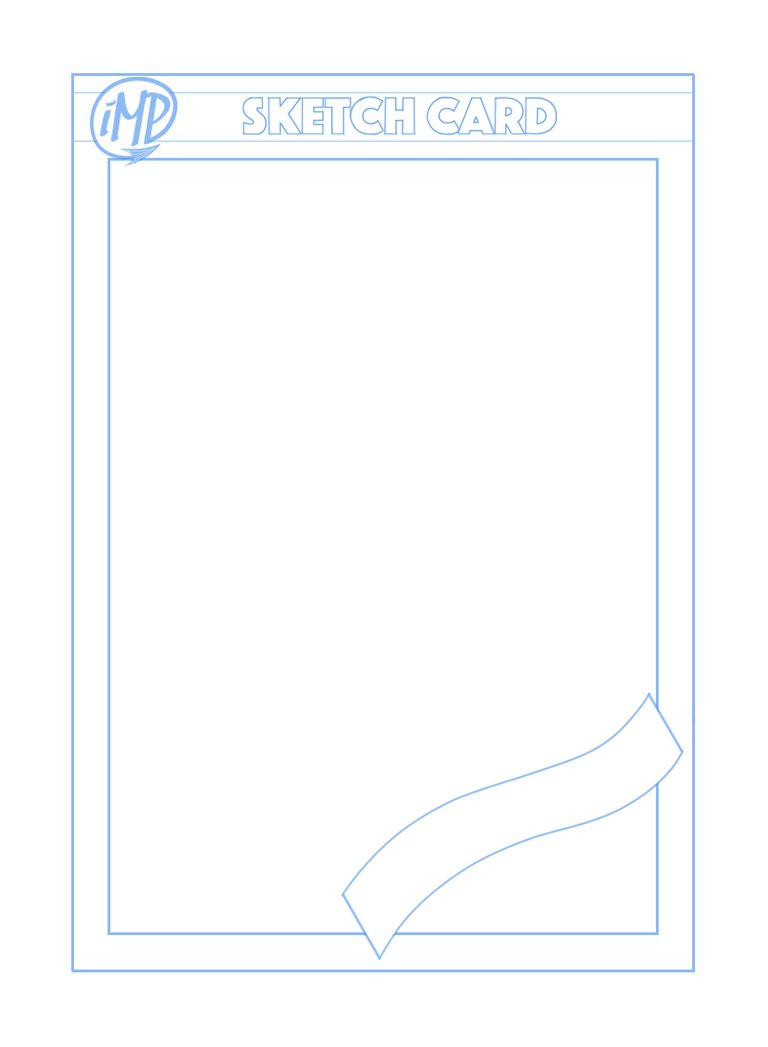 ---
Enter Imp's Spotty Production Sketch Card Series 1! The front side is uncoated cardstock paper that can be drawn on, where I've recreated the style of the Series 1 Marvel cards, printed in a blueline that resembles the look and markings that are found on professional comic art illustration boards.
The backside is gloss coated and again homaging the Marvel series, I've put myself in place of those great heroes and villains complete with important stats and information!
---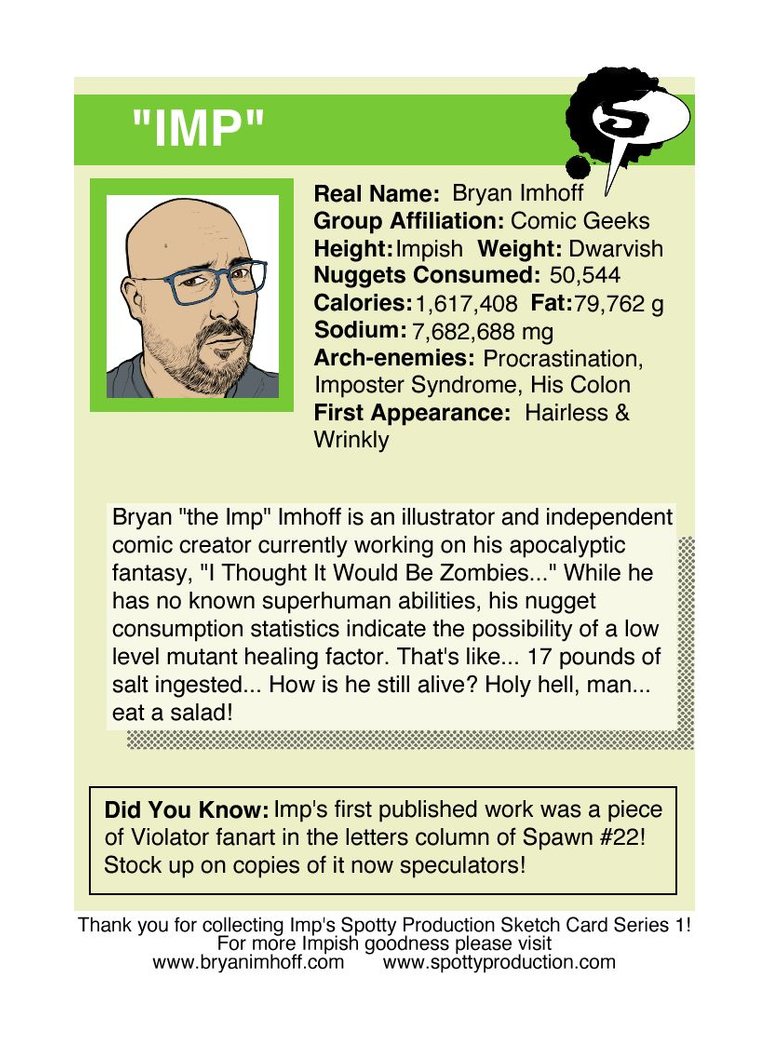 ---
Honestly, these first series cards weren't the pinnacle of graphic design... but I think that's part of their charm. When I sat down to imitate them I looked at one and was immediately able to match the exact font. They just used simple Helvetica with no kerning or other considerations. It was a real "cut and paste" type production!
I've just placed an order for my first batch and given the holiday, print time, and shipping, I'll probably see these in 2-3 weeks and be able to get to drawing on them! Hopefully I'll be able to wheel and deal these things as successfully as I did the OG cards on the 4th grade playground. Those things paid for my first Nintendo Entertainment System!
I'll show off the finished product when it arrives and if anyone's interested in some Imp drawn sketch cards I'll gladly accept HIVE as payment!
Anyone else remember these cards fondly? Any suggestions on characters you'd like to see my rendition of on my Series 1 Sketch Cards? Lemmeknow in the comments!
-Bryan "the Imp" Imhoff
---
Follow me for more behind the scenes looks at the creation of "I Thought It Would Be Zombies..." Your votes help support its production! Also look for limited edition digital artwork for sale on NFTShowroom.com