I have always loved the harbingers of spring, the first colors in nature that indicate that the day is longer and brighter. This is the story of one harbingers of spring that I came across in nearby acacia forest, happy that the cold weather is coming to an end. I'm looking forward to the sun, clear skies and long walks through nature, and this mushroom is a small sign that it will happen soon.
---
Red goblet, Grandma's ear, scarlet cup...
Sarcoscypha coccinea is an adorable edible mushroom (not very tasty), strikingly red in color. Red goblet is one of the first fungi to appear after the snow melts. It grows on fallen, mostly acacia, branches that are partly buried in the ground. Its upper part is edible, the stem is not. This is not a mushroom that will amaze you with its taste, but it was used as a decoration, and it can even be candied. Scarlet cup is difficult to digest, so you should not eat much in quantity.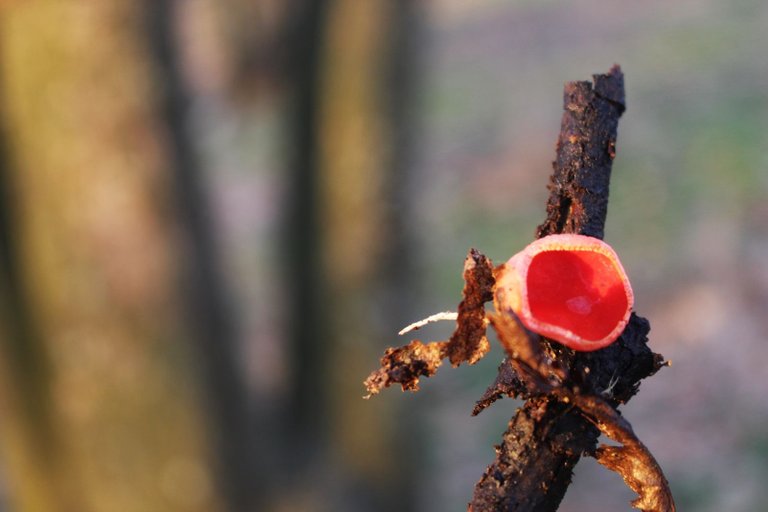 Folk names of plants and mushrooms are always interesting to me. It is clear why the plant is called the Red Cup, but why granny's ears? I did a little research and I hope I found the right answer.
Before, in our region, those who had delicate white skin and rosy cheeks were considered beautiful women. It was, so to speak, the ideal of beauty. That's why they rubbed this mushroom on their cheeks. It is actually a blush from nature, which girls would use for a wedding or some other festive event. Grandmothers often did this to children as well, because they looked healthier that way.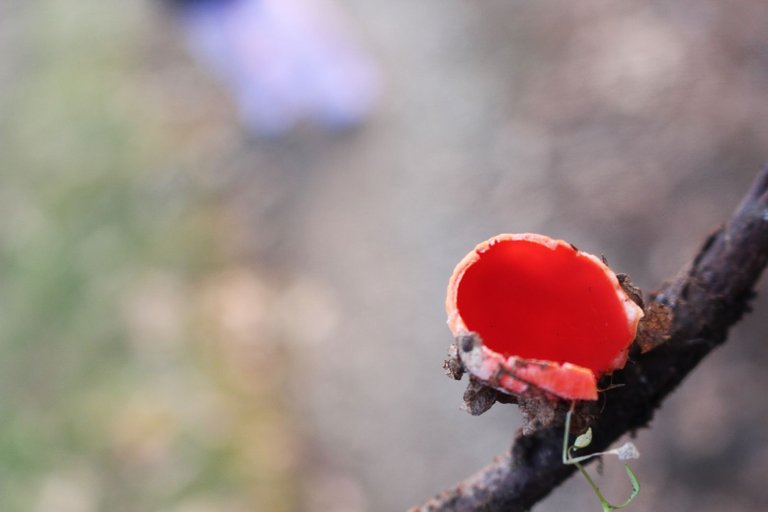 I also came across an interesting story. Before Easter, Christians in our country generally fast, and during that fast there are two weeks called "Ušna i Glušna" (roughly translated - ear and deaf week. It is very difficult to translate some words from Serbian to English.). In that period, it was forbidden to wash clothes, because the children would become deaf. Since two weeks is a long period of not washing clothes, which were then washed by hand mostly at the stream or by the river, the women made a special mixture of water and ash to which they added this mushroom.
They used to put laundry in that water to stand and the story goes that it was perfectly white. :) That way, the laundry was clean and the children were safe. Of course, this is an old folk belief that has been lost in these modern times. All that's left is the story.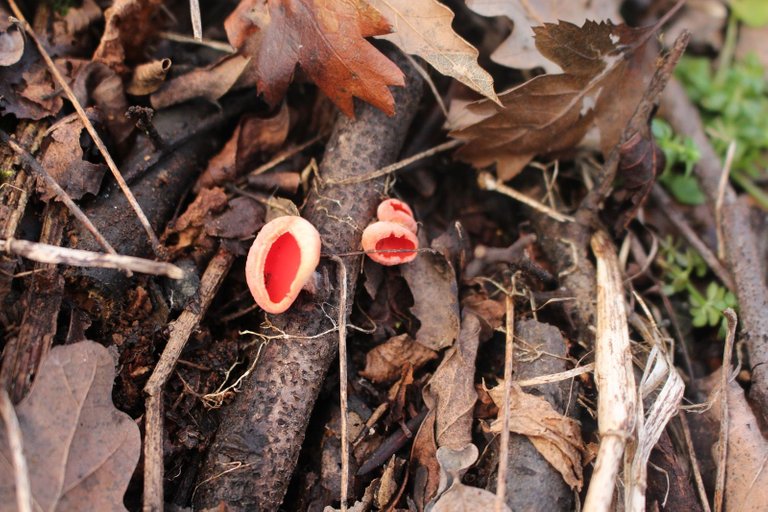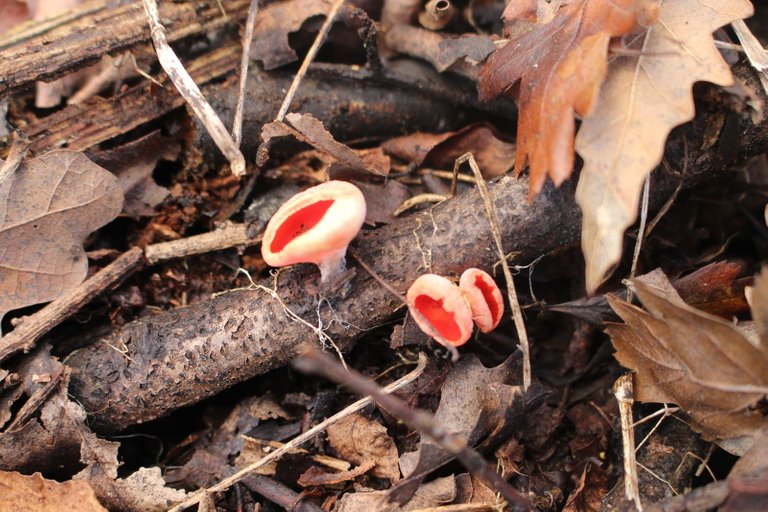 I was delighted when I came across this mushroom, although they are small, they are easy to spot among the monotonous winter colors, especially those without snow. I don't pick mushrooms and rarely eat them, but I really enjoy their colors and shapes. This is definitely a real beauty and it's no wonder that she took a place in folk tales.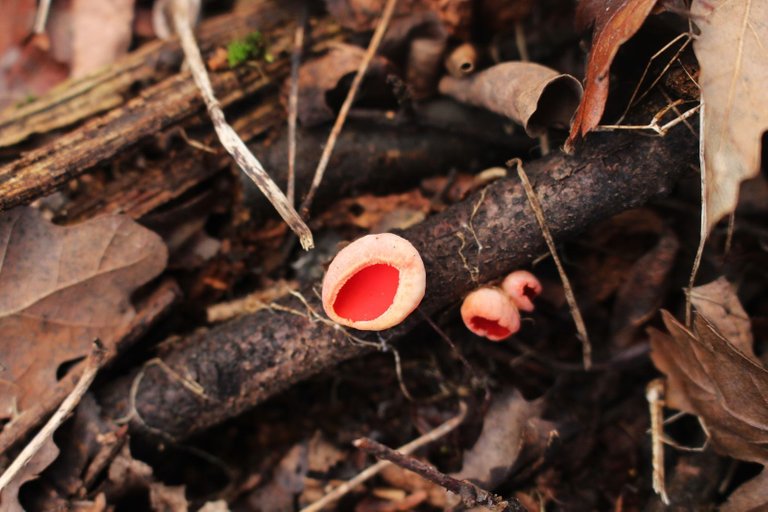 This is my contribution to #FungiFriday by @ewkaw. And of course - happy Fungi Friday :)
I hope you enjoyed my fungi story and this wonderful harbinger of spring. Spring is coming, and with it many other stories from nature. Until then...
With love,
Your Snežana