For me, writing remains a tool. It is the vehicle through which my imagination finds language, and an audience. It is a vehicle for my fears and hopes to come to life. It is the weapon with which I battle my demons each and everyday.
I write everyday not because I want to make a post here, which is not regular, or because I want to submit my poems out there in literary spaces or better yet get a grand publishing deal, but because I can't help it. As I read a piece whether poetry or prose, I often find lines, phrases, ideas that turn my attention inward and out of that thought, a poem often appears. My word doc app is filled with poems and hopeful collections.
---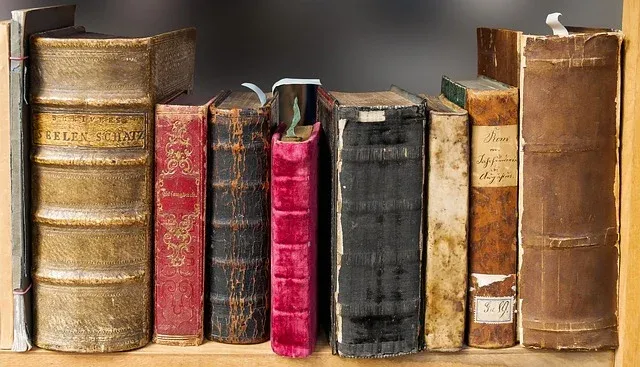 Pixabay
---
Recently, I began diversifying my reading. For a long while, I focused too much on contemporary American and Nigerian poets and though there are a whole lot of material and style to learn from in the tomes of American and African literary works out there, I wanted different. I began to explore translations of Russian poets, Greek poets, indian poets, Arab poets, Chinese poets, Japanese poets, Latin American poets, women poets, mentally ill poets, nonbinary and homoerotic poets, disabled poets...
Each day, I read a poem from the collection of a particular poet and move to another poet and so until I get tired. I have through this method been able to get into the beautiful language of poetry and how diverse and imaginative it can be outside my familiar surrounding of native English speakers. I mean to read a poet like Yannis Ritsos or Pushkin, or Sophia Parnok or Rumi or Anna Akhmatova, Marina Tsvetaeva, Tanikawa Shuntarō, Masaoka Shiki and more is a gift.
These are names I knew nothing about before now. I mean, my catalog of poets were more or less filled with English poets and white American masters. It felt good to discover Jericho Brown, Langston Hughes, Wanda Coleman, Claudia Rankine, Derek Walcott and so on. It was reading these new ways of seeing the world that I realized how infinite the styles of writing can be.
The canon of poetry in this world is huge and I am sure every state and community has a poet that speaks for them or at least speaks about them. I believe this strongly. So when I write a poem, I think of how I want to say the words, in such a way to make people feel again the emotions that have been suppressed in the bid to forget either the beauty of the past or present or future or the pain.
Due to my readings, my poetry is evolving into a different kind of animal. I am trying metres and rhymes, haikus and sonnets. I am looking at the technical aspects of poetry so I can craft something, a voice and language of expression that is genuinely mine. I believe as a writer, it is important that we read good books that will add value to our craft and ensure that what we leave behind will be works that will move people long after we are done and forgotten.
Hive remains a laboratory, a space where I experiment with language freely and uninhibited by the constraints of traditional literary spaces. It is this in mind that I post content around poetry and or prose. Not merely to please my readers are dear to me but also, to build my craft so I can continue to do what I do well, which is tell my story.
I do not expect a Nobel prize or some fellowship at the end. I just like to think that someone has my words on their chest while they sleep. I just like to hope that I have been able to change the trajectory of someone's life for the better, the way poetry did for me.