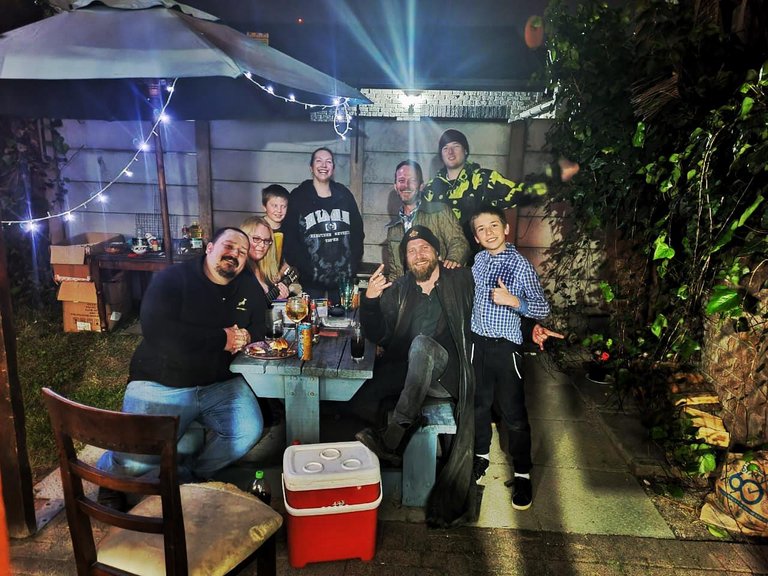 Good day to everyone on Hive! If you do not know me already, I am Zak Ludick (@zakludick) from Cape Town South Africa. Today I am writing about my own presonal birthday.
Usually, I do not make a big fuss about my own birthday, just a thing I do, but I have been together with @clairemobey for nearly 3 years now and my love is a VERY festive person who goes out of her way to make events like Christmas and Halloween special as well as birthdays for everyone in the family.
I am immensely grateful to all the people who showed up, one way or another, and over the course of the week spent some time together.
I am also very happy to say that the way I use Hive has become increasingly real and relevant to myself and that is why I have been able to introduce and retain so many users. Through making things relevant and real! Let's get into it!
1st Braai - the midweek surprise braai!
Would you believe that in the photo at the top of this post, every human being in that picture has a Hive account? 8 people... 8 accounts.
From left to right: @zakludick(myself), @clairemobey(my wife), @matthew-williams(our son), @jusipassetti(Thernau's wife), @braaiboy(in front with Meren), @therneau(behind Braaiboy, Justine's husband), @kylehighclub(in the back and @merenludick(our son).
Wandering around with us that night was also @aimeludick(our daughter) and @rexydayz(Therneau and Justine's son).
So on the 6th of September, a day before my birthday, we had a little midweek Braai. @therneau and I have been friends with the legendary @braaiboy for many years and he happened to be in Cape Town and gave us a shoutout so we can hang out together.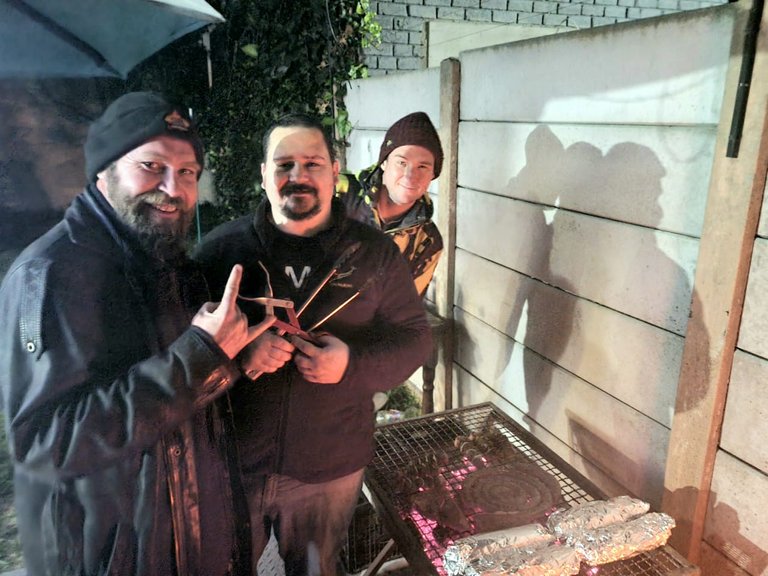 He brought along with him Kyle from the @kylehighclub that he had onboarded years ago on another account that never took off. After an evening of chatting and revelry, he's made his own new account.
If you know my posts, you know I love to braai. Well here I am with @braaiboy and he LIVES to braai! This man is a braai legend. I would suggest to anyone who likes meat and food to check out his Hive account as well as his Youtube and other online content.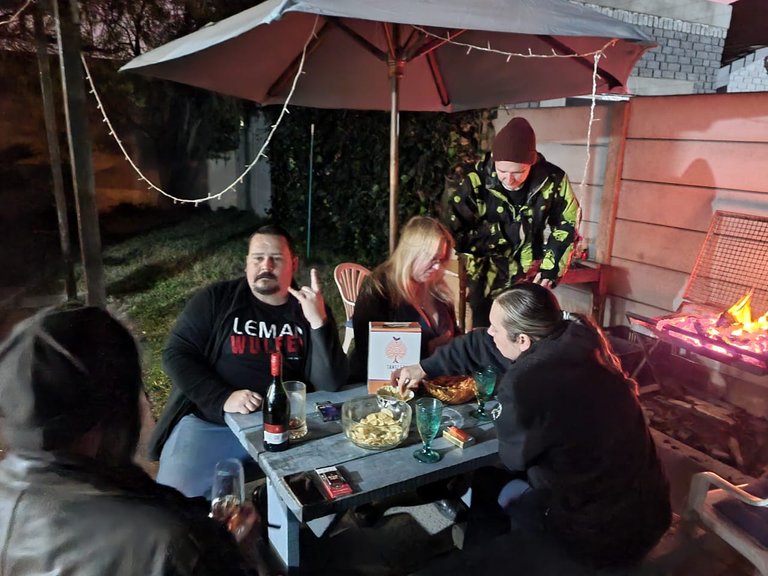 So not a great deal of people and it was a mid-week braai so we could not exactly be up till dawn or anything, we had a great time to all have some time to speak together as a group and as induviduals. It was a highly sociable event and I enjoyed it very much!
The Actual Birthday Day
Since this was in the midweek the family at home just had some cupcakes at home.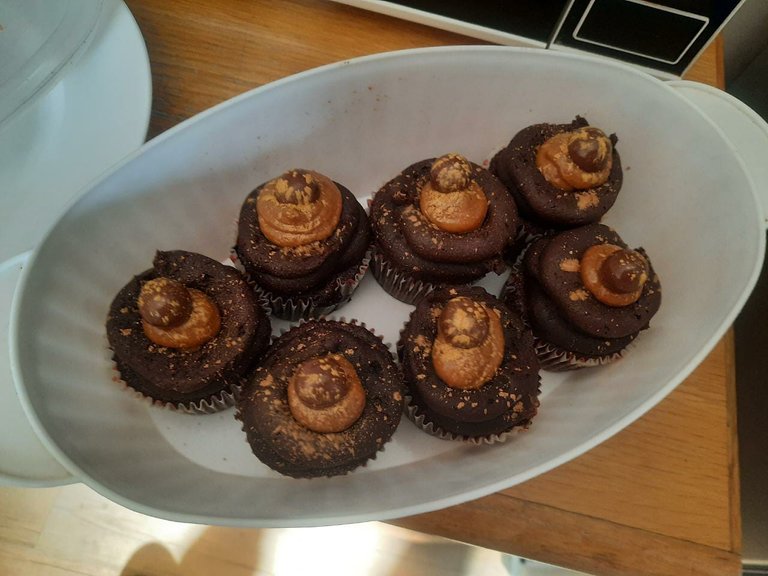 These were baked by @clairemobey who went from "I can cook but not bake" when I met her to a Bakemaster as she is now. These guys were massive and dwarf whatever you get at most bakeries. Topped in a sort of ganache choclate icing, caramel treat and a whisper, they were superb.
The rest of the evening was just relaxing with food and a movie.
2nd braai - The big one on the 10th!
Saturday rolled by and the last minute preparation was done for the braai - a quick dash to the shops to grab more snacks and get more wood! I also managed to do the week's shopping.
Then, from 2pm onwards the peoples began to arrive!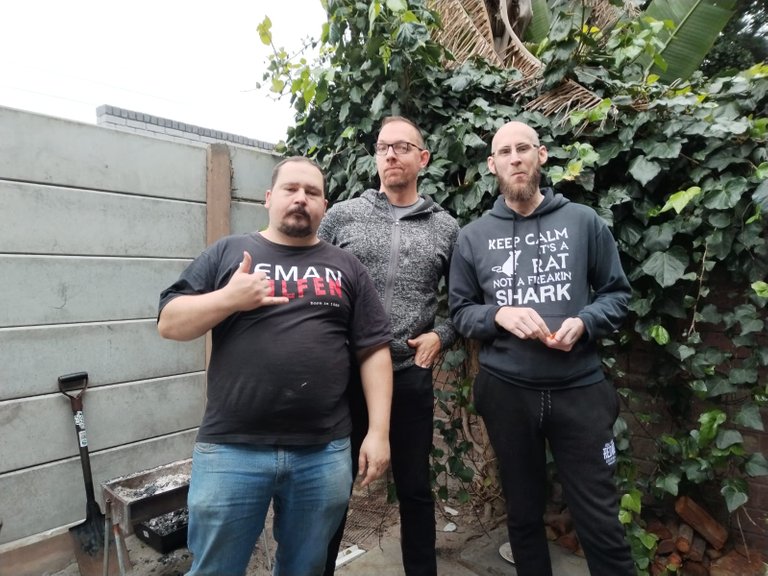 OG C@B gang. Ive been friends with these guys for more than half my whole life. All three of us used to work together too! Red and Nic.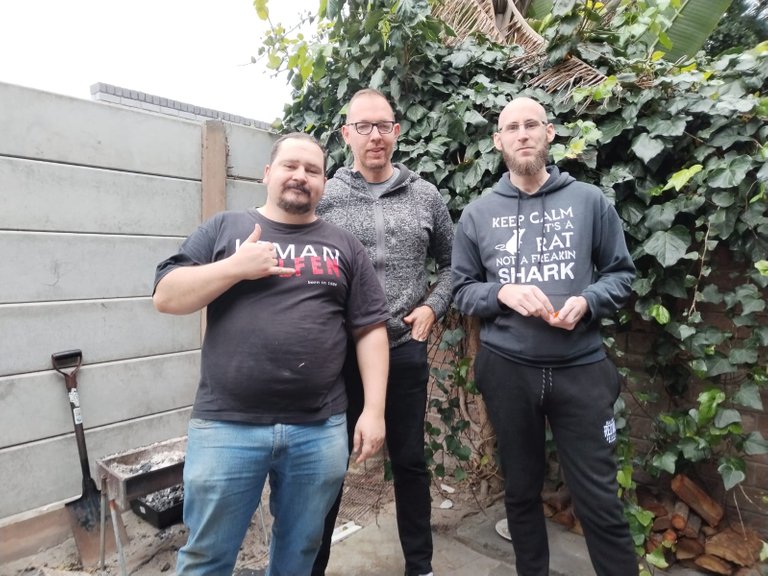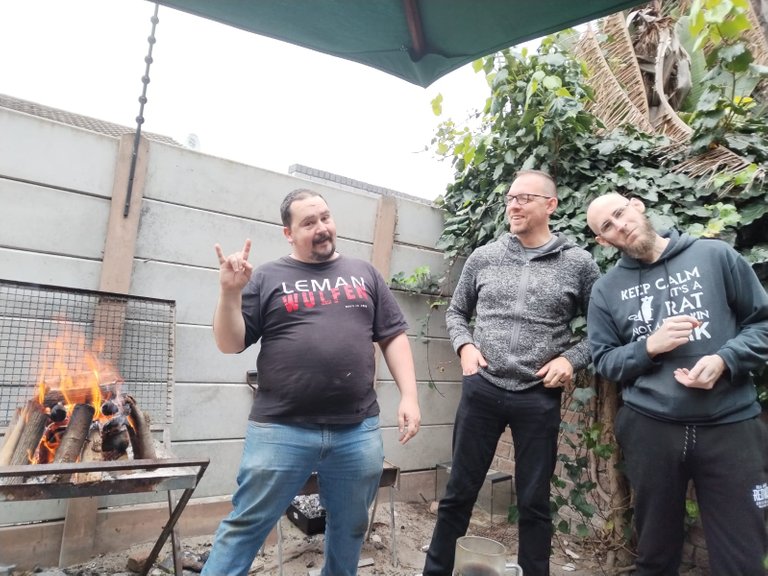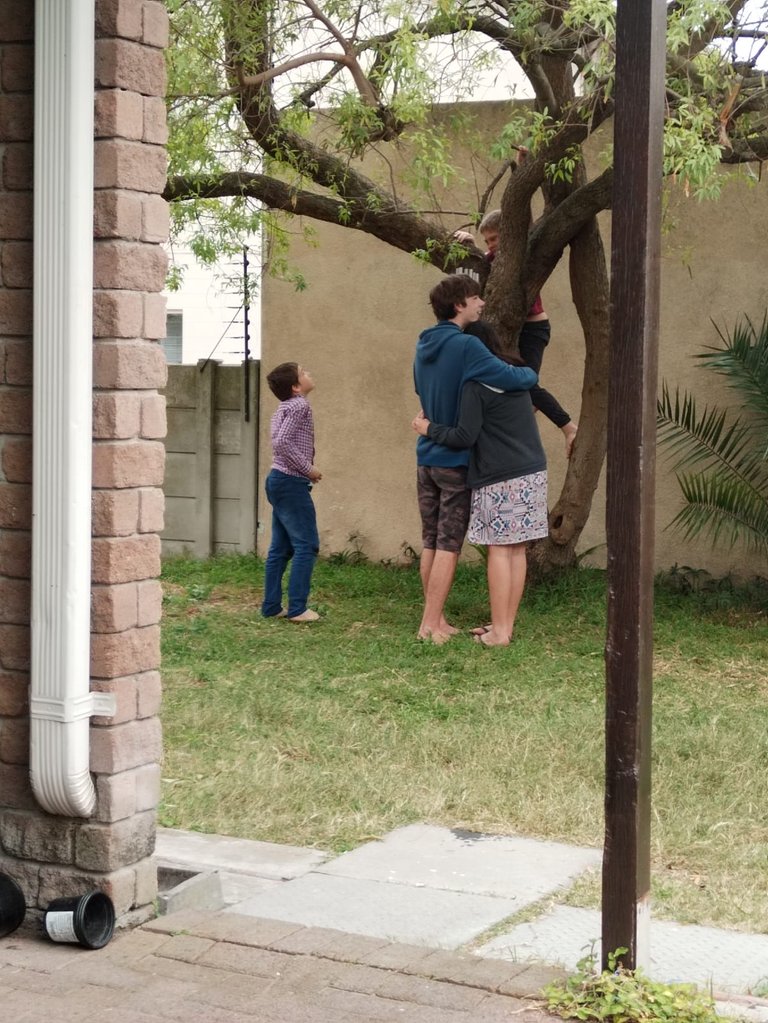 In the distance we aspied an @aimeludick teenager with her boyfriend Jake. As well as @merenludick on the grass and @matthew-williams in a tree!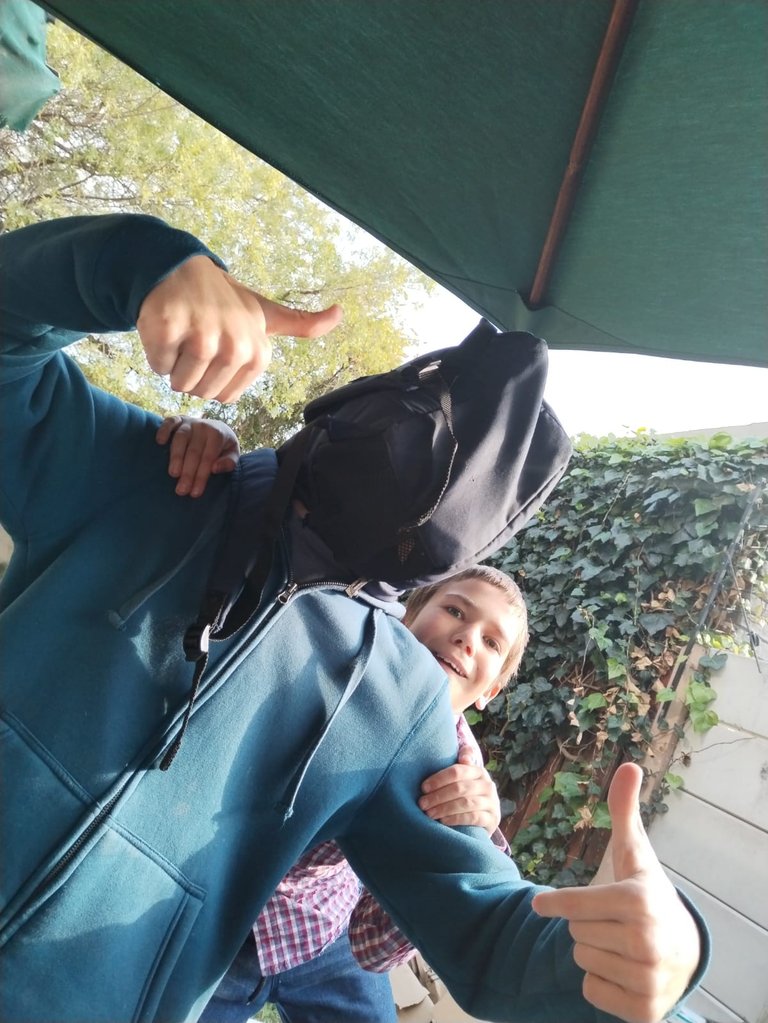 It is the attack of Bag-head! The demented cousin of pyramid head... none of the kids got that reference...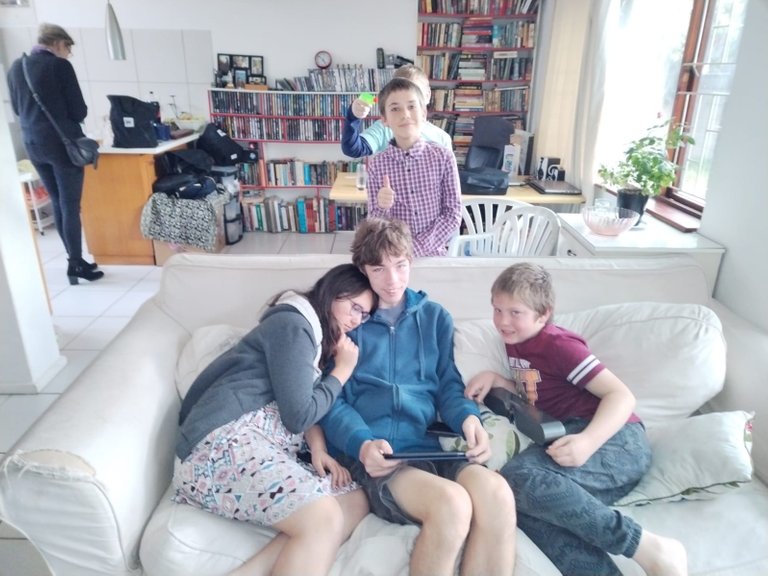 All the kids grathering around an electronic decive of course. Also Jake, like a tired parent would, probably selected a movie so everyone can sit down for a bit. Haha.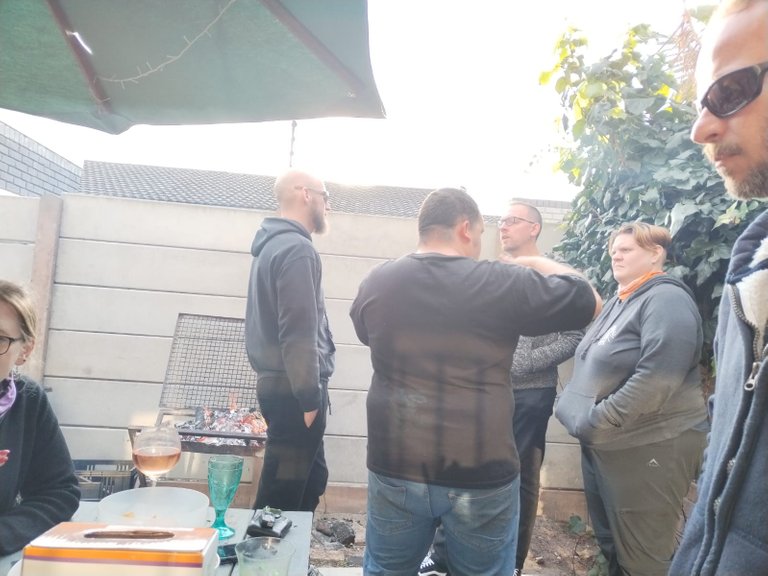 Slightly less than everyone have Hive accounts at this braai... But @therneau and @jusipassetti joined us again and @lex-zaiya was there as well! We had time to hash out some more more larger concepts about the Mortis Custos series the two of us are writing together on Hive.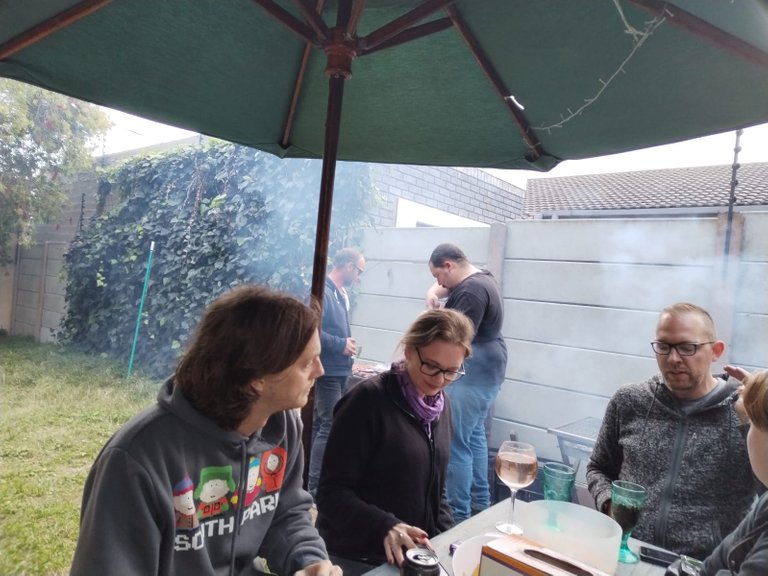 We were also joined by Suzanne and Andre. Suzanne and I have also been friends for forever. We also used to work together.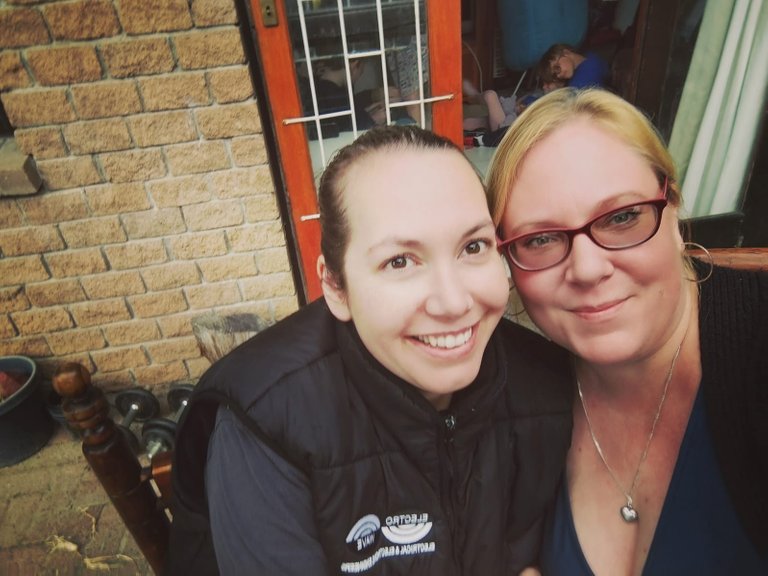 The Wine Squad...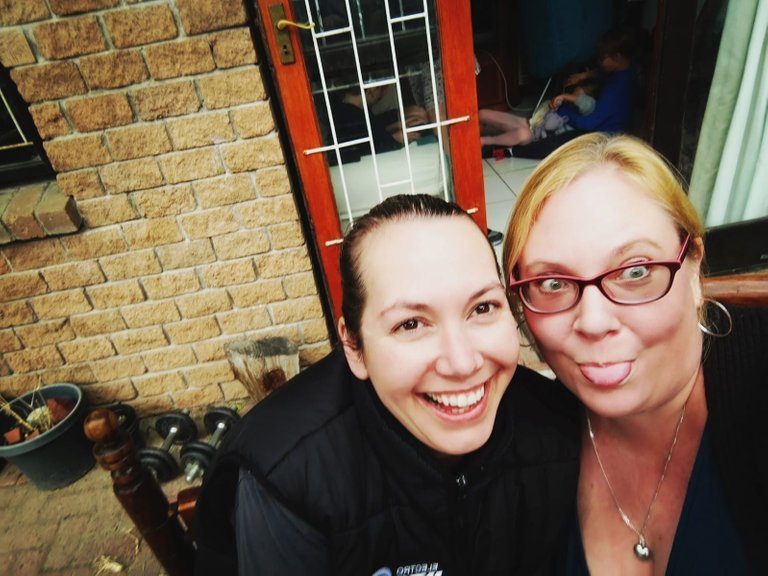 ... are a funny squad. They had a lot of fun!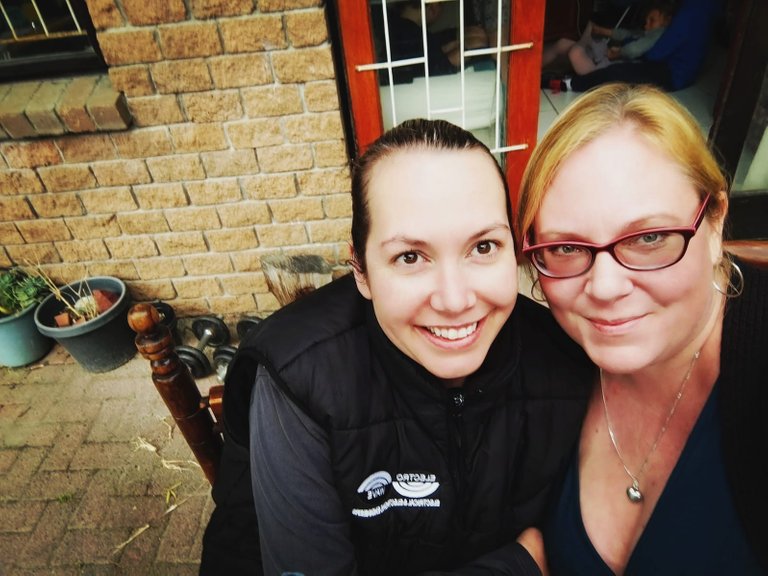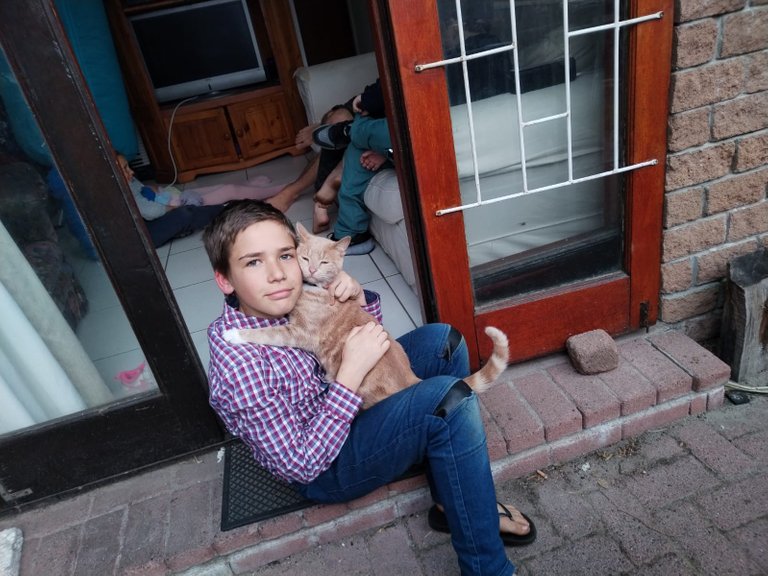 Chai was not shy of so many people... where there are people, there is food!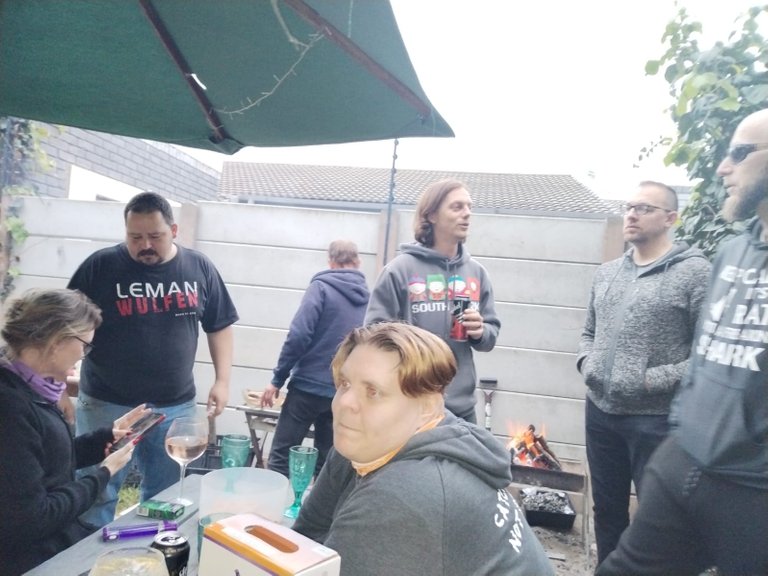 Everyone is busy.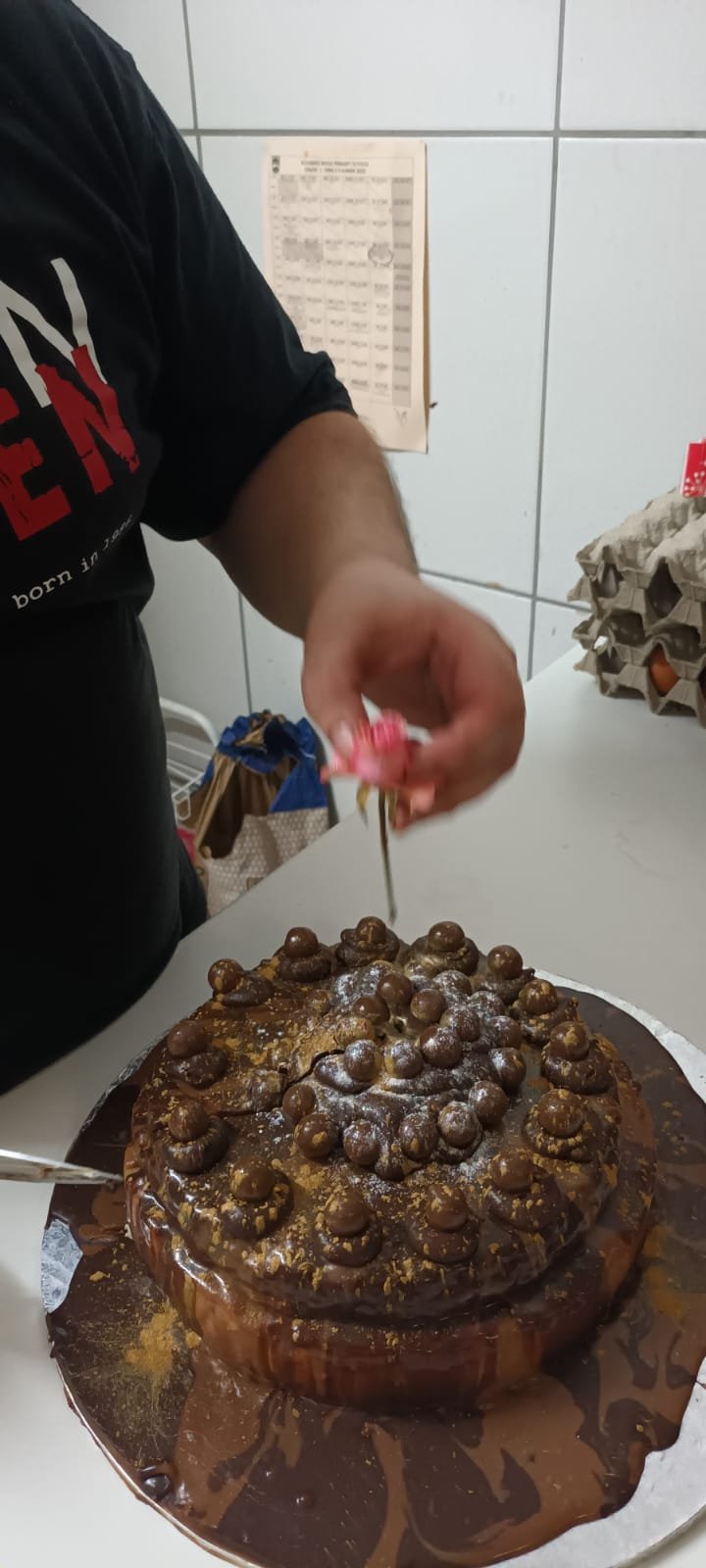 Our Fist Rose.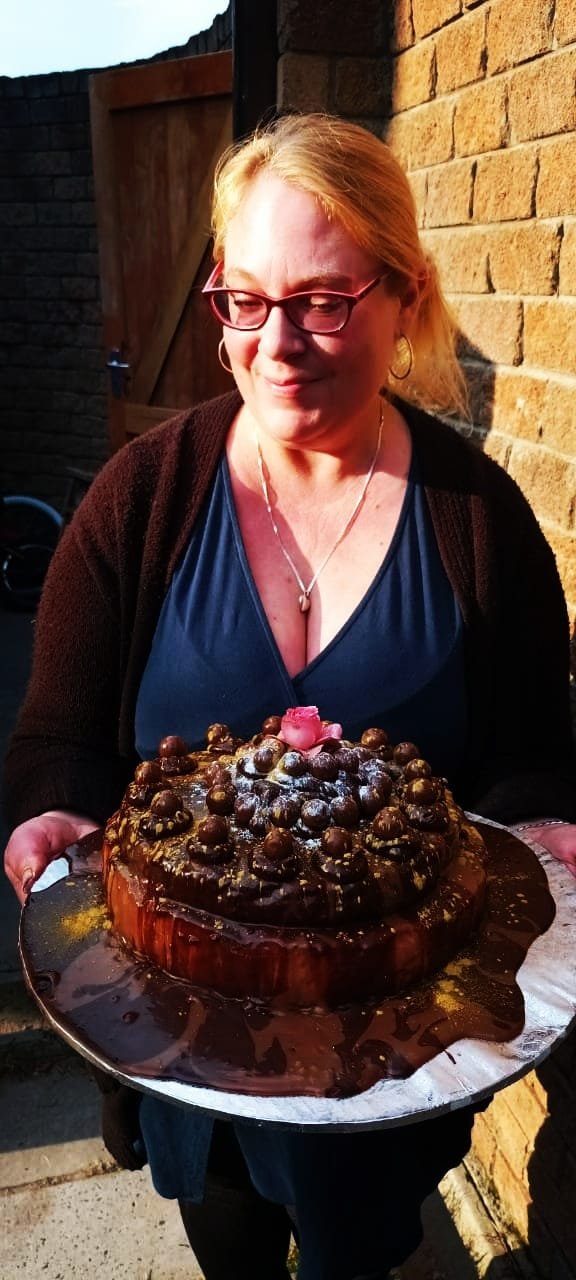 The Cheesecake of Love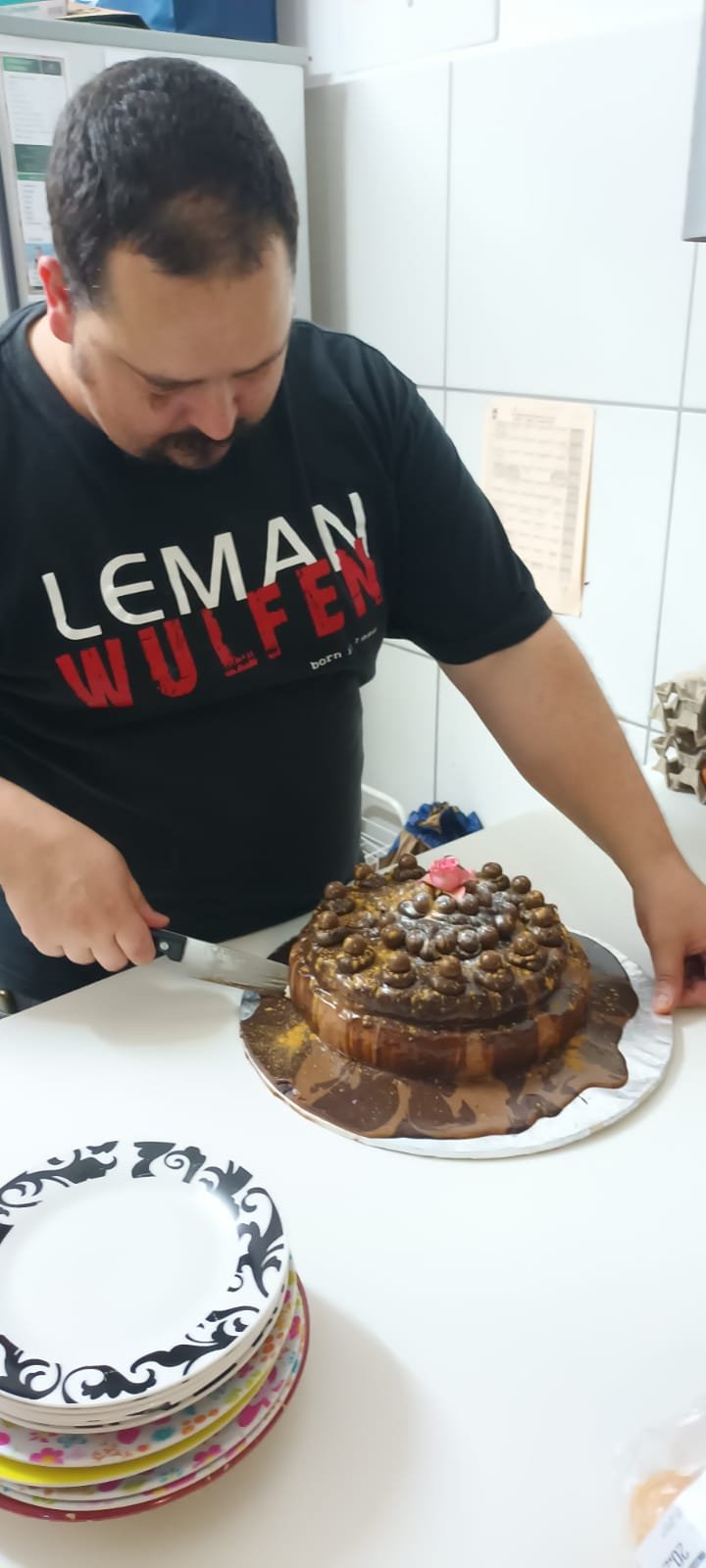 The first cut!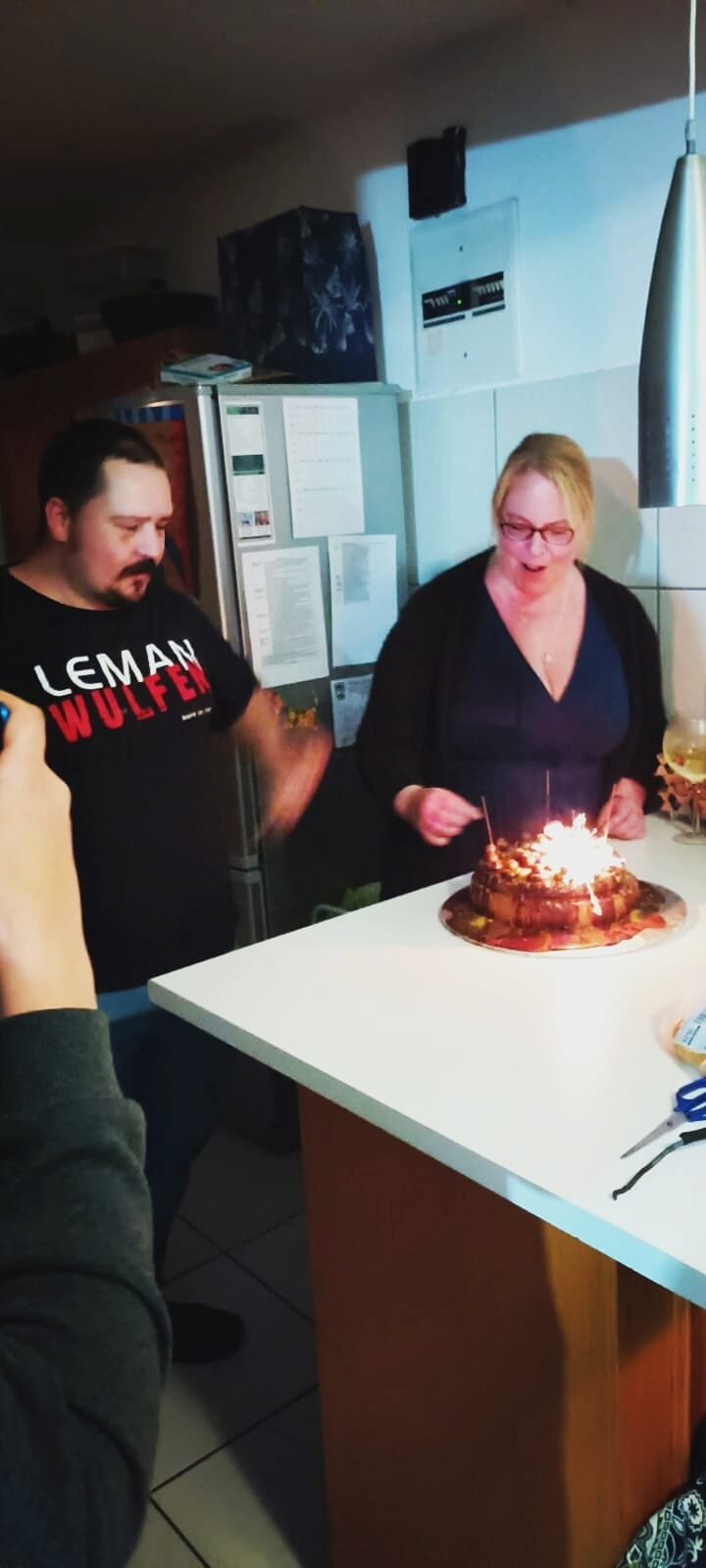 Sparkles!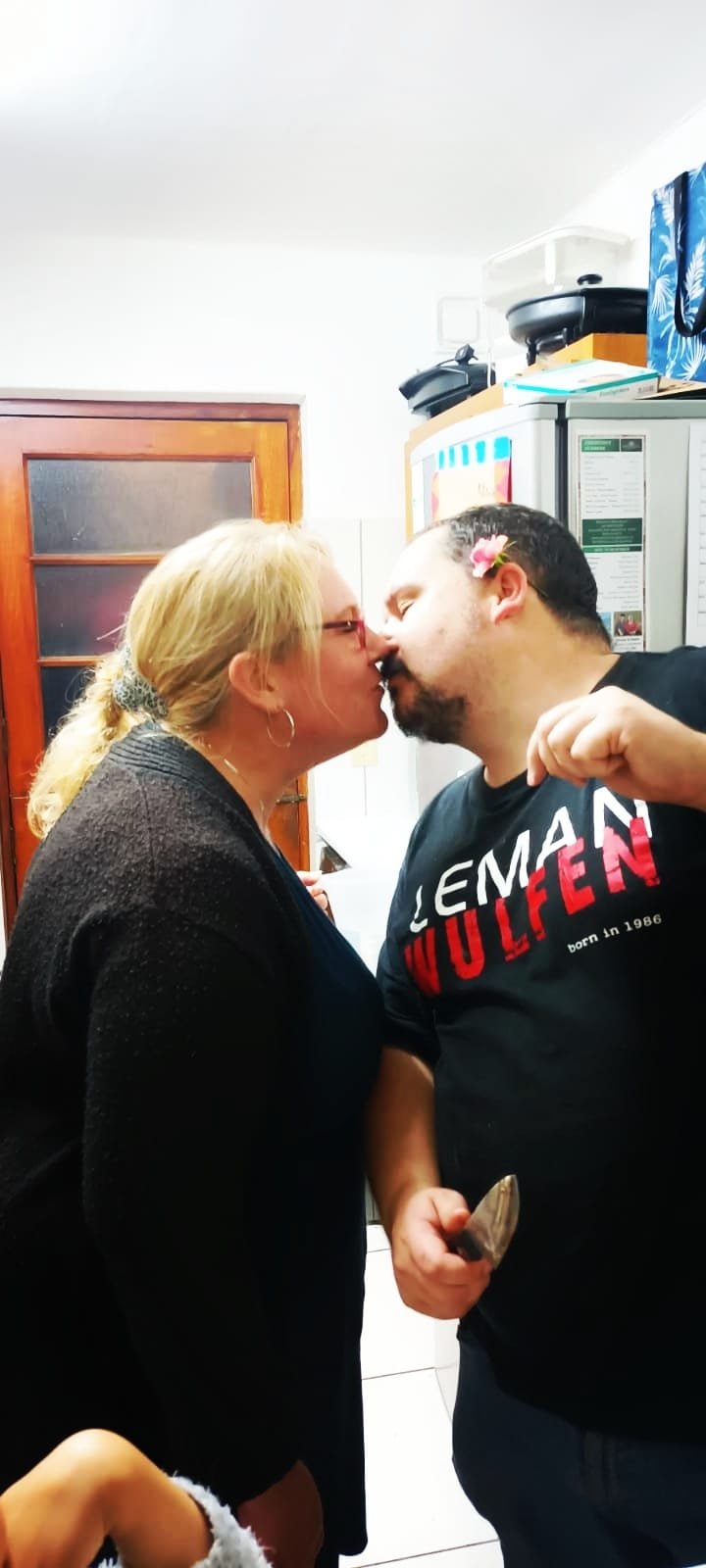 ❤️ Thank you so much my @clairemobey for making my birthday super special.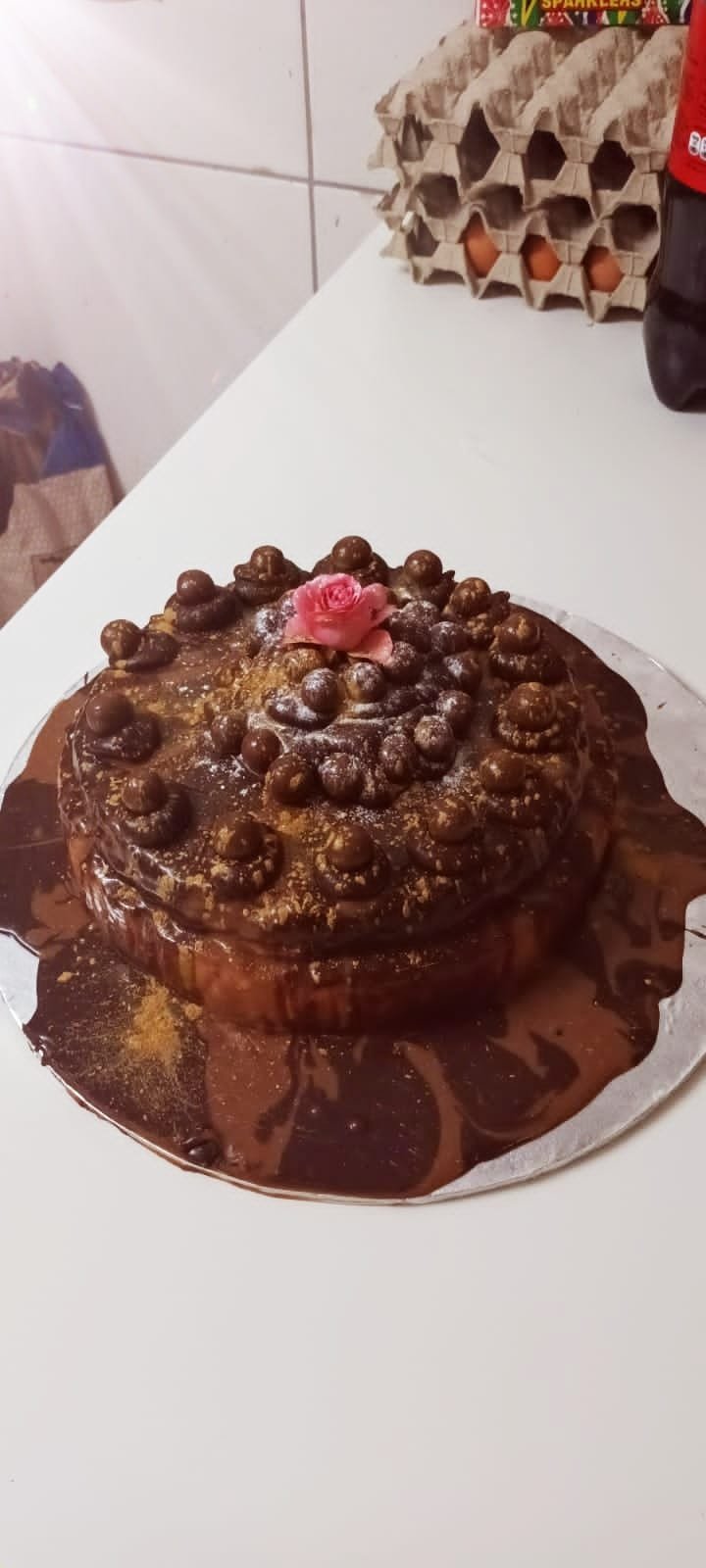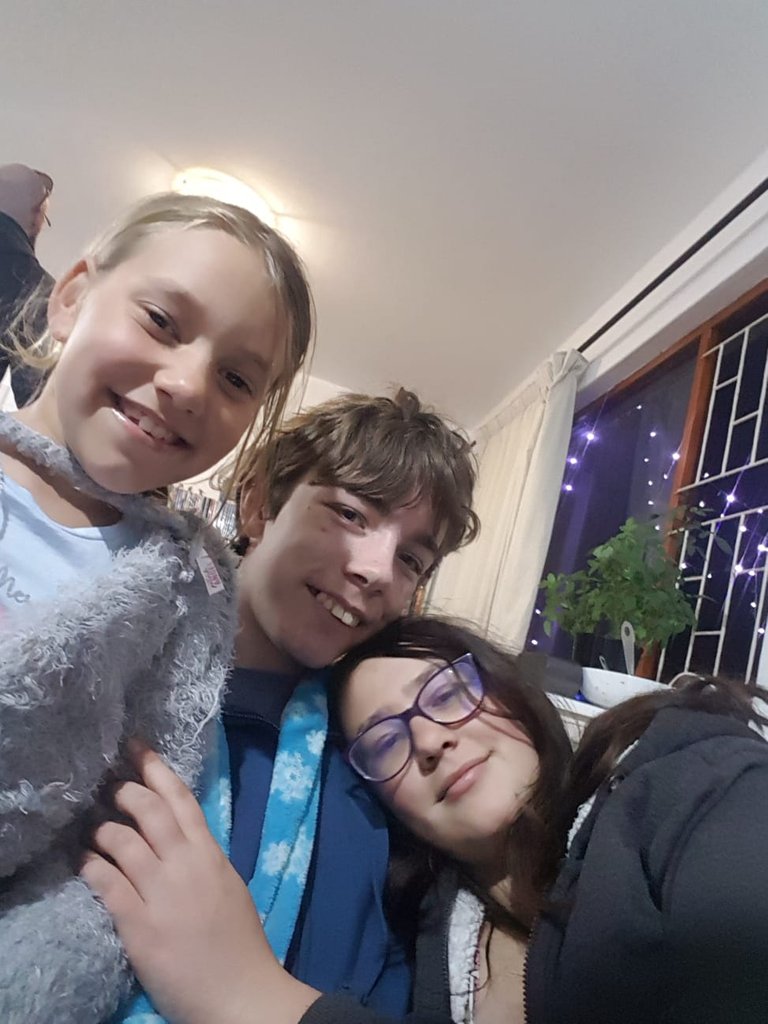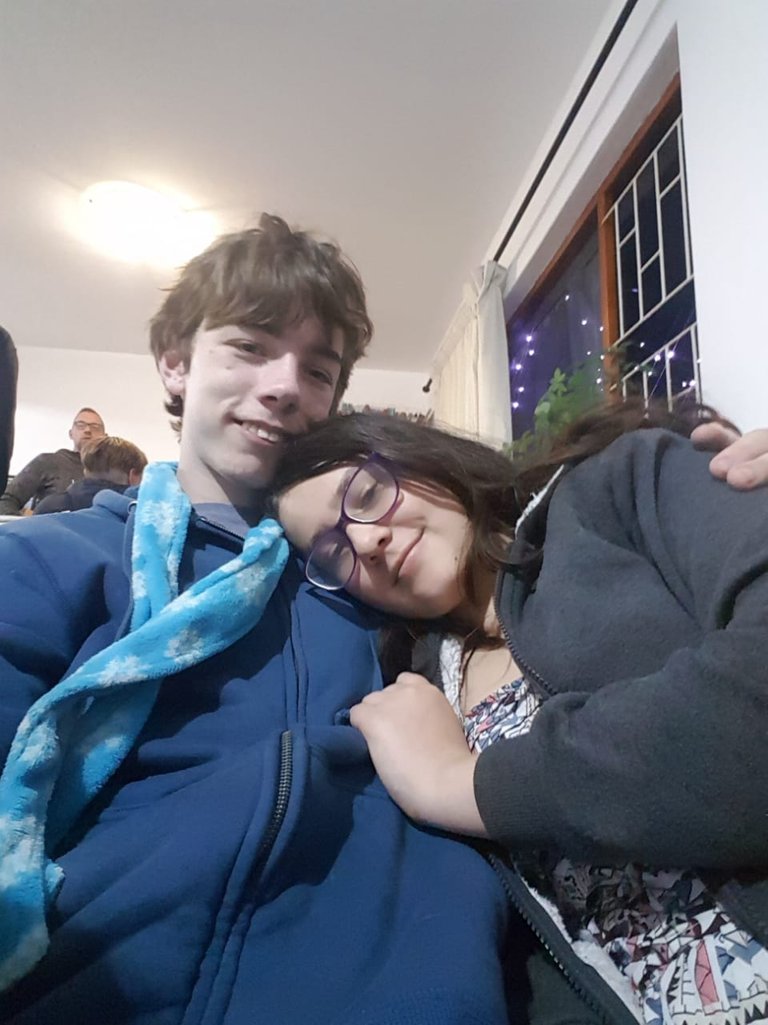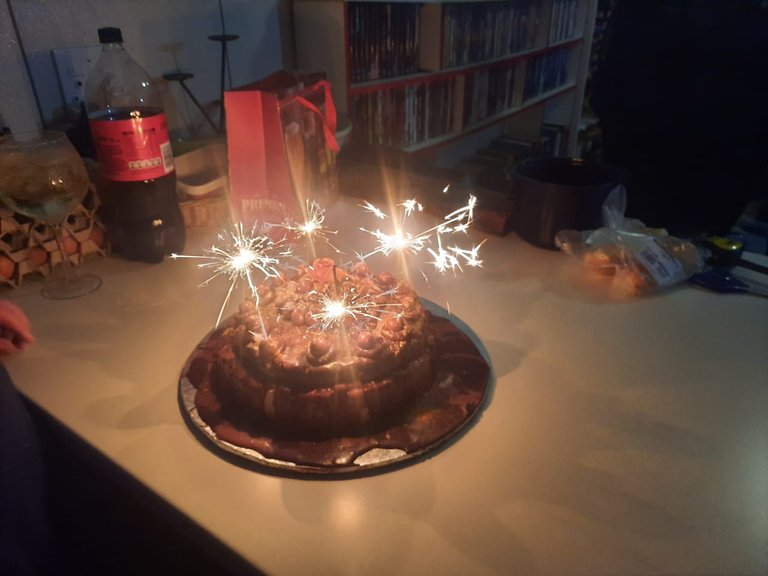 Braai Stuff
You know how it goes. We assembled together a boatload of food. Braaied and shared among everyone. Garlic Bread and Claire's amazing potato Salad and loads of meat!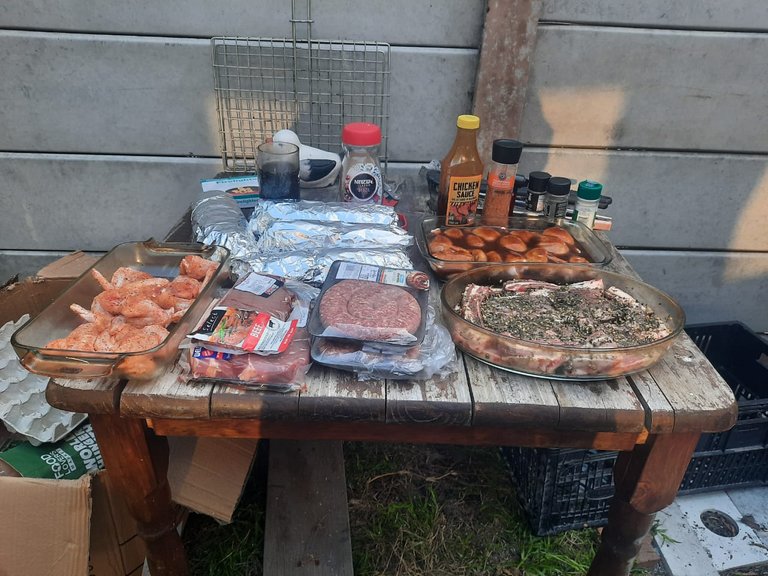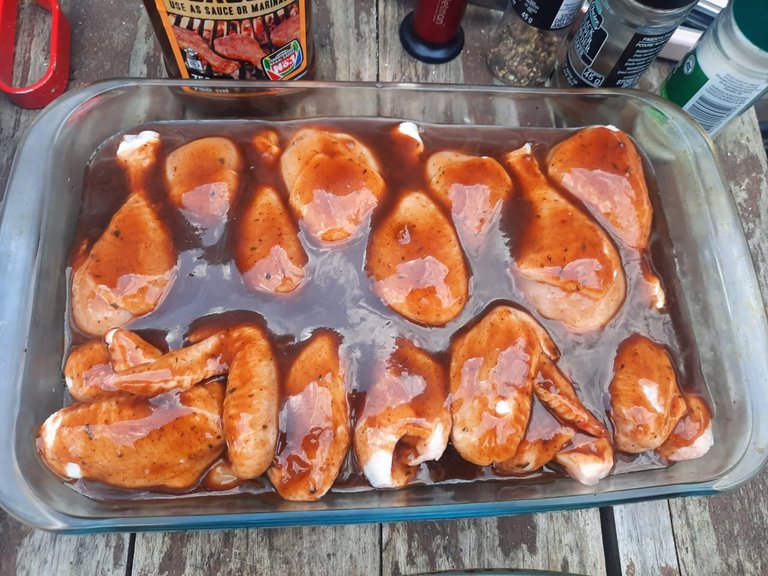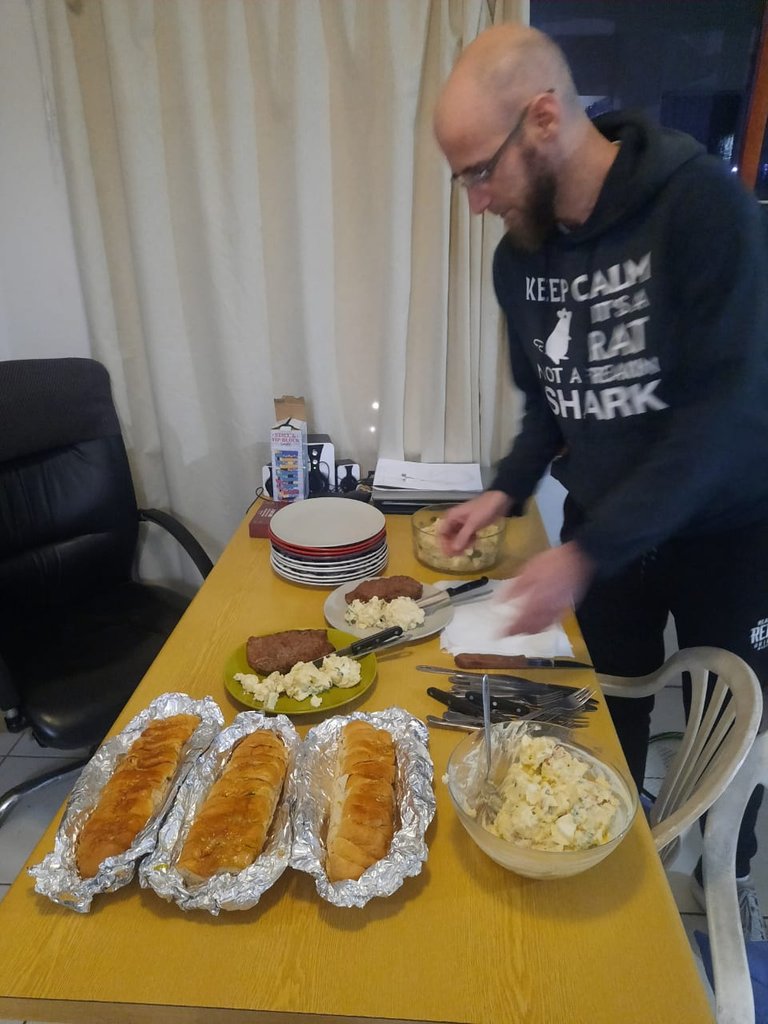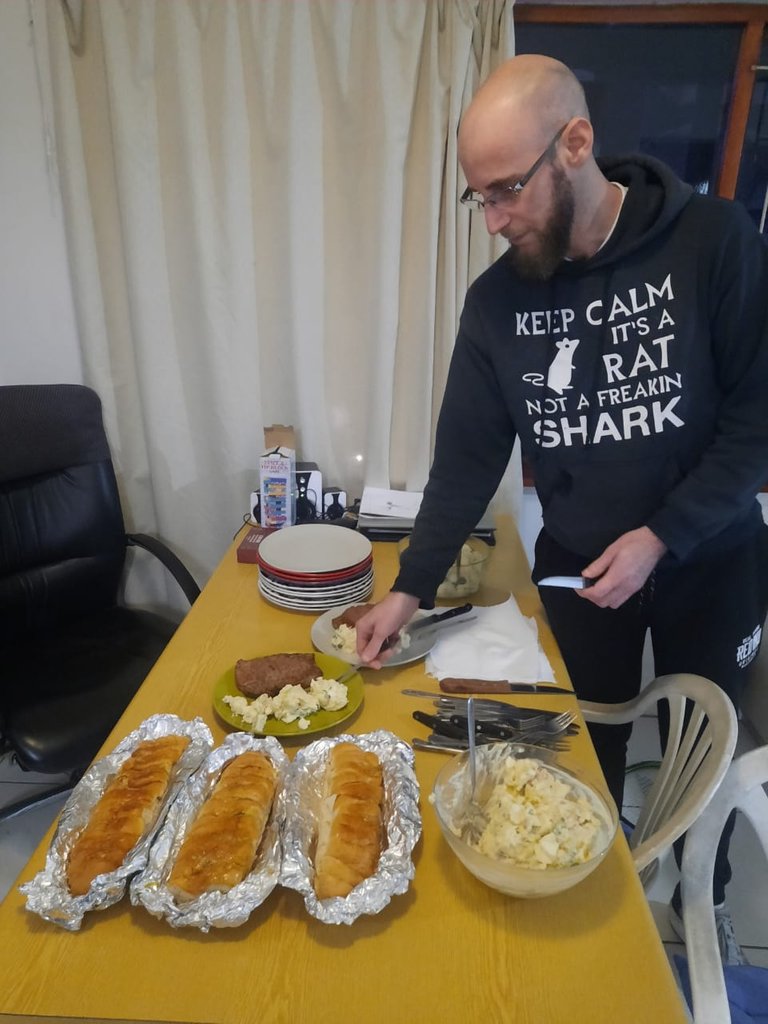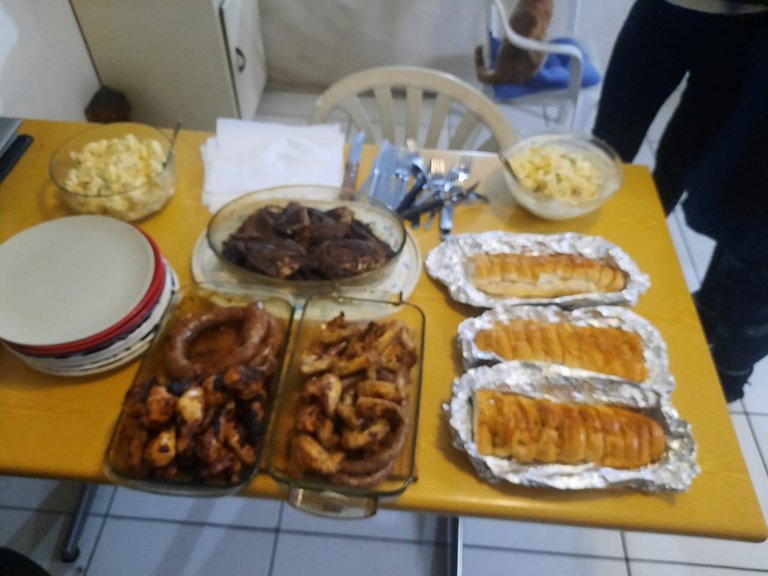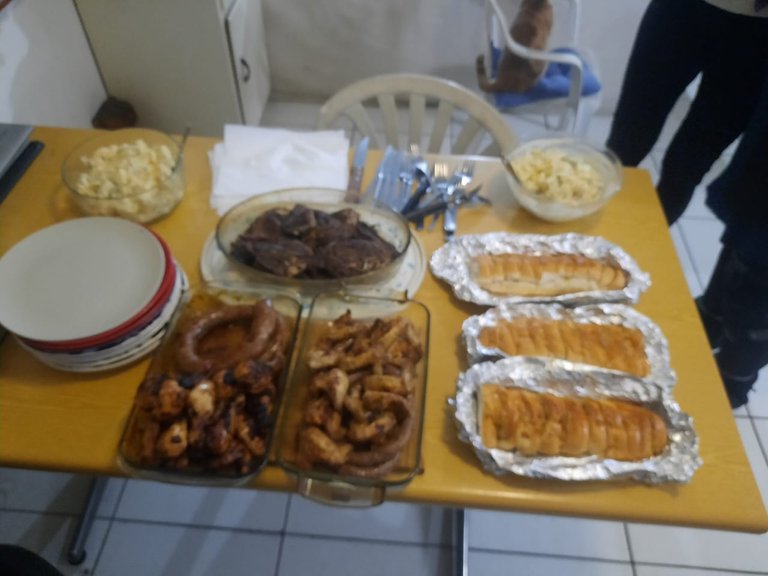 And had leftovers the next day! Haha!
Thank you for reading!
Cheers!
@zakludick