Saludos a toda la comunidad de Hive, mi nombre es Yamila Reyes y he llegado a esta plataforma a cumplir con uno de mis más grandes anhelos, escribir.
¿Cuantos de ustedes han dejado para después algo que realmente desean hacer?
---
Escribir era una de las cosas que más me apasionaba hacer cuando era niña, sin embargo, por esos avatares del "destino", de manera repentina la dejé olvidada por casi 30 años. Cuando @marielarc07, mi hermana mayor, me invitó a participar en esta plataforma sentí que había llegado el tiempo de comenzar, de hecho al leer algunos post me di cuenta de que puede resultar muy fácil lograr una comunicación amena, natural y hasta divertida, justo lo que estaba buscando.
Esta soy yo…
---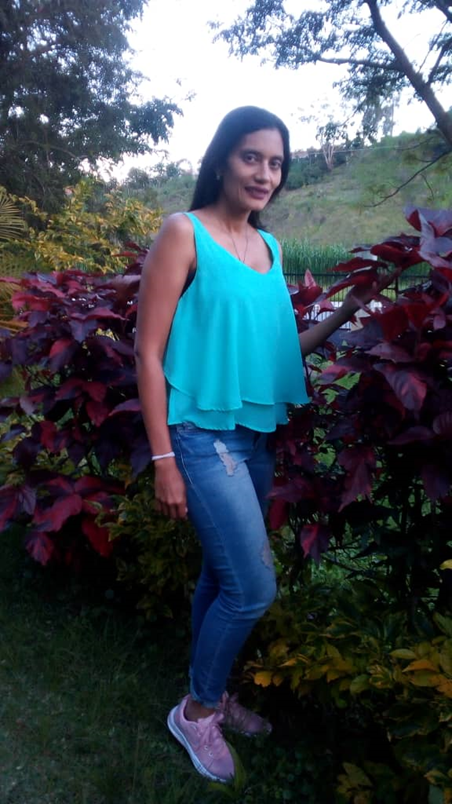 ---
Venezolana nacida en Caracas, la capital del país. Pertenezco a una familia maravillosa de origen humilde con unos padres trabajadores, responsables y amorosos, quienes me inculcaron los grandes valores que delinean mi vida actual. Tengo dos hermanas, la mayor de ellas quien ha sido una de mis grandes guías en la vida, y la menor, mi cómplice, ambas mis mejores amigas. Estoy casada y soy madre adoptiva de un hermoso niño de 10 años, quien es la luz de mi vida.
---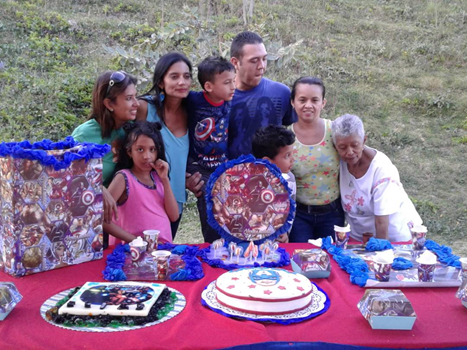 Gracias a mis elevadas calificaciones académicas logré ingresar en una de las mejores universidades del país y me gradué en la carrera de Ingeniería, por lo cual dediqué mi vida a los números y sin darme cuenta dejé atrás las letras, a pesar de la gran pasión que despertaban en mí. Después de 18 años de una carrera que si bien me ha traído muchos logros profesionales y personales, reconozco que la pasión por escribir y leer obras literarias me hubiese hecho una gran humanista. Sin embargo, hoy en día siento que nunca es tarde para atrevernos a cumplir nuestros sueños y a disfrutar verdaderamente de lo que uno hace, tanto es así que en este momento estoy sintiendo una emoción inmensa con el sólo hecho de estar escribiendo estas líneas.
---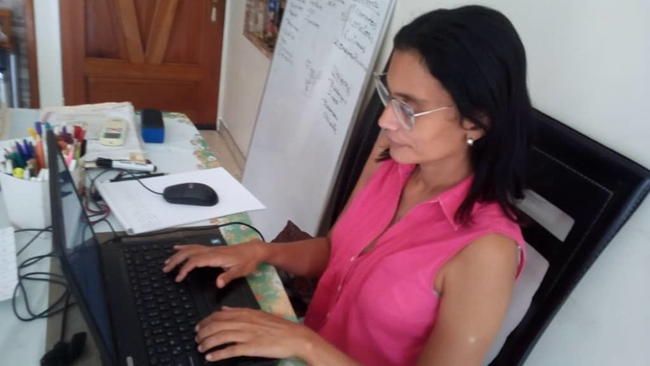 ---
Hablando de mis otras pasiones, entre ellas se encuentran: viajar, he recorrido casi todo mi país y he visitado algunos países de América y Europa, otra de ellas es bailar, de pequeña practiqué gimnasia rítmica y un poco de ballet, en la actualidad practico Zumba, también disfruto actividades recreativas al aire libre como trotar y caminar en montañas, he realizado actividades extremas como kayak, rafting, tiro líneas y submarinismo, es por ello que muy probablemente estaré compartiéndoles parte de mis vivencias en estas actividades.
---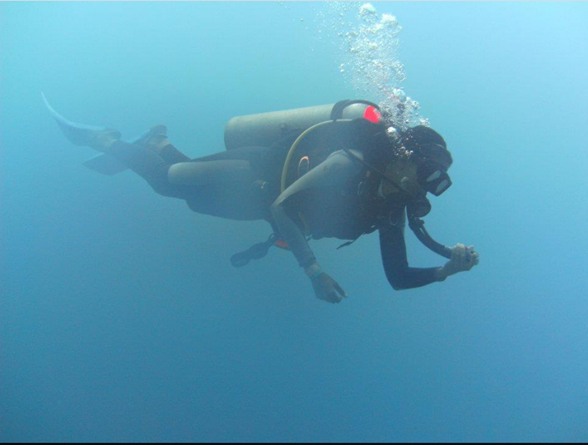 ---
A pesar de que me considero una persona sociable y carismática, no he sido muy activa en las redes sociales, sin embargo, a raíz de la pandemia he tenido que atreverme a establecer mayor comunicación de manera escrita con personas que no se encuentran físicamente cerca, es por ello que uno de los retos para mí en esta plataforma será establecer conexión con personas de distintos países y compartir conocimientos, experiencias y vivencias, esperando sea de manera amena y divertida.
De aquí en adelante, espero crear contenidos de interés para muchos de ustedes que de alguna manera aporten algo positivo en sus vidas, del mismo modo deseo participar en aquellas comunidades donde se desarrollen temas de interés para mí, con los cuales estoy segura aprenderé también mucho de ustedes.
No quiero finalizar mi presentación sin antes agradecer también a @Yonnathang y @Miriannalis por el apoyo en el ingreso a la plataforma.
Sin más preámbulos, estoy lista para comenzar a recorrer este nuevo camino, los invito a que me acompañen!
Gracias por leerme
---

---
Greetings to the entire Hive community, my name is Yamila Reyes and I have come to this platform to fulfill one of my greatest desires, to write.
How many of you have left for later something you really want to do?
---
Writing was one of the things I was most passionate about doing when I was a child, however, by those vicissitudes of "destiny", I suddenly left it forgotten for almost 30 years. When @marielarc07, my older sister, invited me to participate in this platform I felt that the time had come to start, in fact when I read some posts I realized that it can be very easy to achieve a pleasant, natural and even fun communication, just what I was looking for.
This is me...
---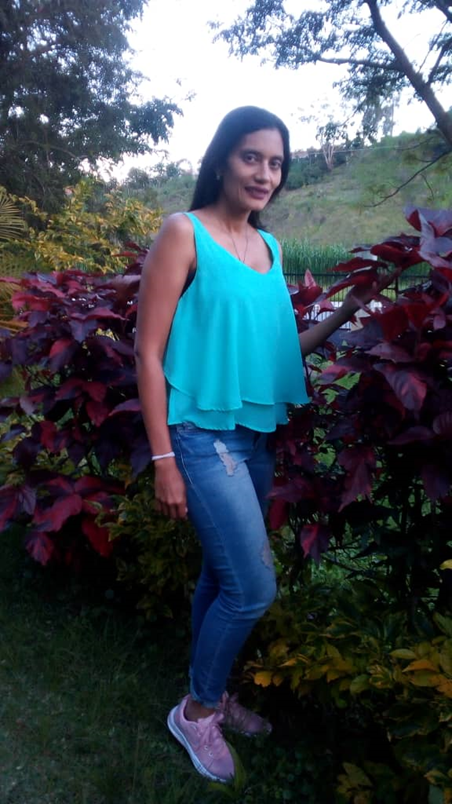 ---
Venezuelan born in Caracas, the capital of the country. I belong to a wonderful family of humble origins with hard-working, responsible and loving parents, who instilled in me the great values that delineate my current life. I have two sisters, the older one who has been one of my great guides in life, and the younger one, my accomplice, both my best friends. I am married and I am the adoptive mother of a beautiful 10 year old boy, who is the light of my life.
---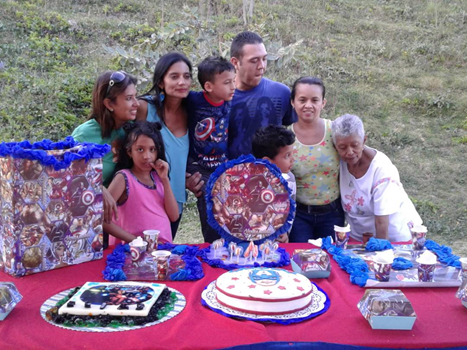 ---
Due to my high academic qualifications I managed to enter one of the best universities in the country and graduated with a degree in Engineering, for which I dedicated my life to numbers and without realizing it I left behind the letters, despite the great passion they awakened in me. After 18 years of a career that has brought me many professional and personal achievements, I recognize that the passion for writing and reading literary works would have made me a great humanist. However, today I feel that it is never too late to dare to fulfill our dreams and to truly enjoy what one does, so much so that at this moment I am feeling an immense emotion just writing these lines.
---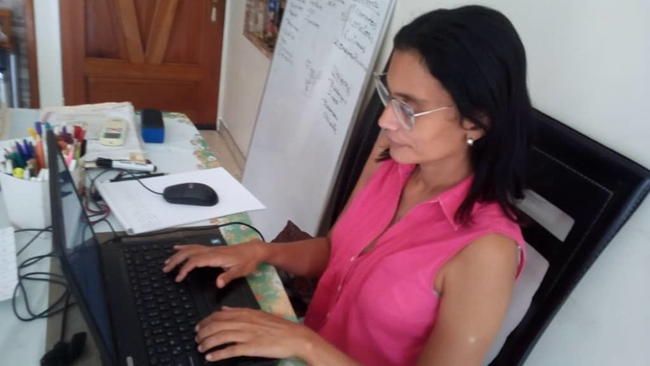 ---
Talking about my other passions, among them are: traveling, I have traveled almost all over my country and I have visited some countries in America and Europe, another of them is dancing, as a child I practiced rhythmic gymnastics and a little ballet, currently I practice Zumba, I also enjoy outdoor recreational activities such as jogging and hiking in mountains, I have done extreme activities such as kayaking, rafting, shooting lines and scuba diving, which is why I will probably be sharing some of my experiences in these activities.
---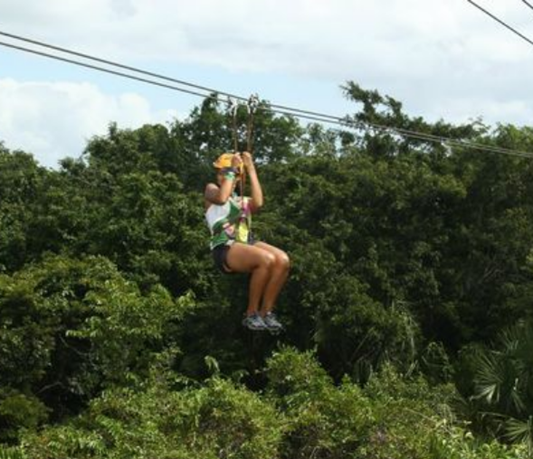 ---
Although I consider myself a sociable and charismatic person, I have not been very active in social networks, however, as a result of the pandemic I have had to dare to establish more communication in writing with people who are not physically close, which is why one of the challenges for me on this platform will be to establish connection with people from different countries and share knowledge, experiences and experiences, hoping it will be fun and enjoyable.
From now on, I hope to create content of interest to many of you that in some way contribute something positive in your lives, likewise I want to participate in those communities where topics of interest to me are developed, with which I am sure I will also learn a lot from you.
I don't want to end my presentation without also thanking @Yonnathang and @Miriannalis for their support in joining the platform.
Without further ado, I am ready to start walking this new path, I invite you to join me!
Thank you for reading
---
• Banners diseñados en Canva con los elementos disponibles en su versión gratuita / Banners designed in Canva with the elements available in its free version
• Fotos de mi album personal / Photos from my personal album
• Traducido con www.DeepL.com (versión libre) / Translated with www.DeepL.com (free versión)
---