Ahmadabad one of the largest cities in India is considered the food capital of the west. And for good reason too, the street food in Ahmadabad makes it a gastronomic paradise the snacks, sweets, and street foods are must-try when one visits this city. In fact, this is a perfect place to dedicate for a food walk. We decided to start out early in the day and keep eating till the end of the day. While this was a segment, we shot for a travel show, we found no reason to not make this a personal experience! While Ahmadabad has non vegetarian food in the older parts of the city, the primary cuisine in Gujarat is vegetarian.
Pol Kholi
We started the day early with breakfast. Located in an Old mansion called House of MG, Pol Kholi is a quaint little café tucked away in the old city.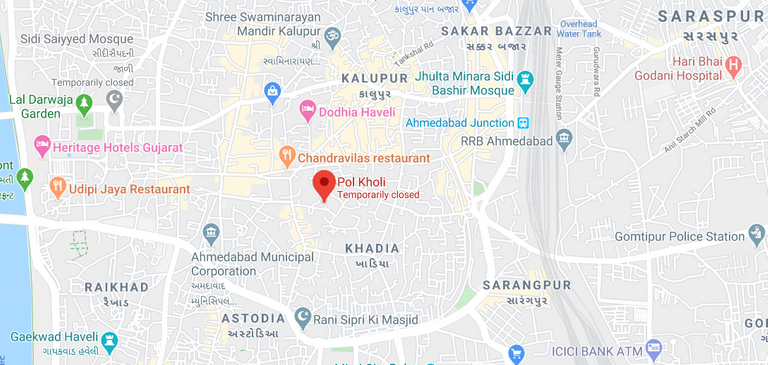 Pol Kholi literally translates to 'Revealed Secret'. That's exactly what this place is. Its located in a corner of the city and its known in very small exclusive circles. They serve mostly breakfast. It's not a restaurant in the true sense. The place is an internal kitchen for the hotel 'House of MG'. Their fare consists of Vegetarian, Continental & Gujarati fare, including classic street food, in a mansion in the old city.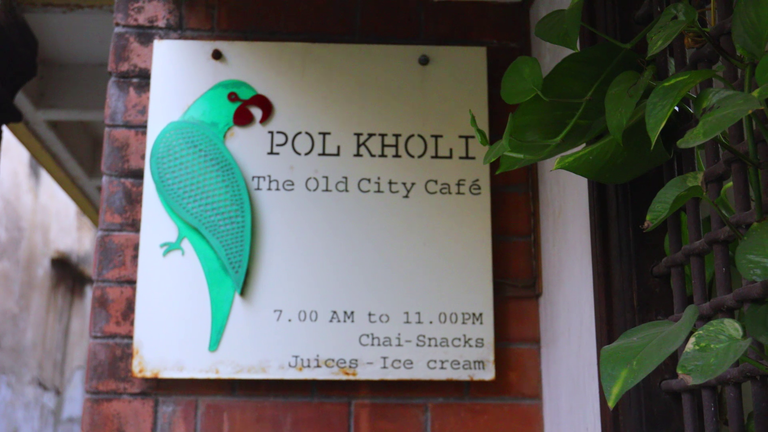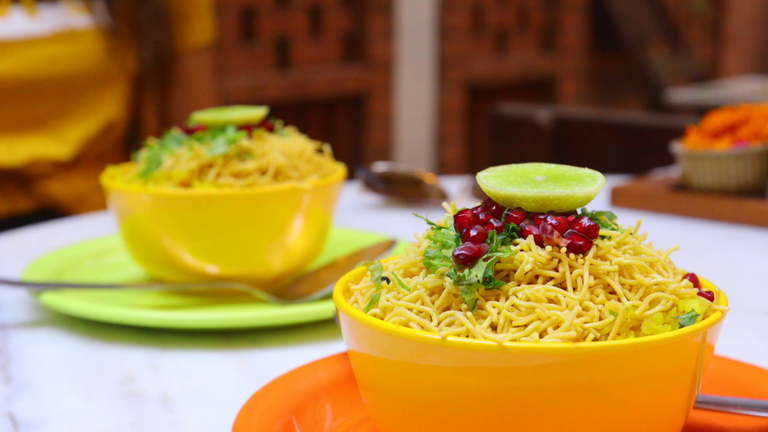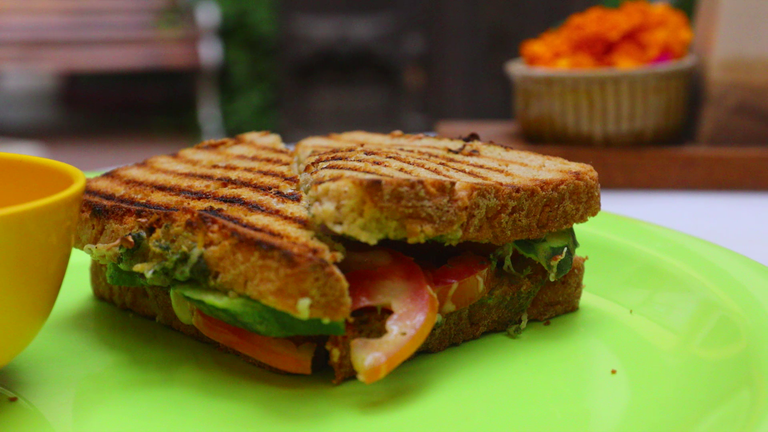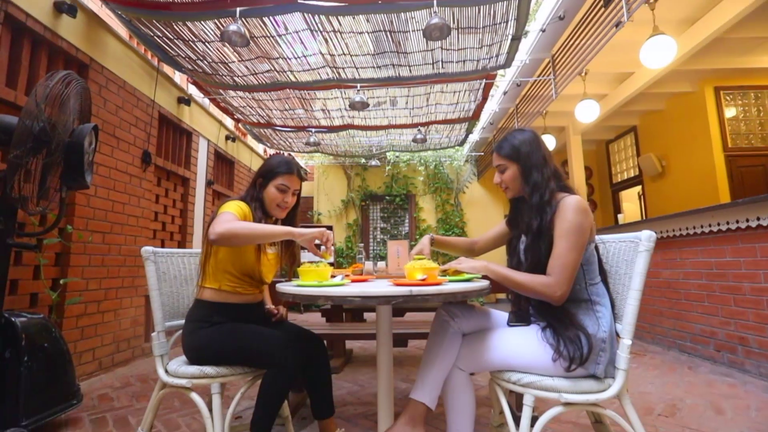 The Poha there is a very popular delicacy with a unique flavor. The nutritious Veg Sandwiches there will give you the perfect start to a traveler's day! The place is mostly frequented by foreign tourists more than Indians. That's probably 'cuz most Indians make Poha and Veg sandwiches at home. However, I would recommend you to make an exception in this case. The fare they serve is really special!
Post our light breakfast we decided to try out one of Ahmadabad's legacy outlet for some takeaway shopping. The place is called
Indu Ben ka Khakra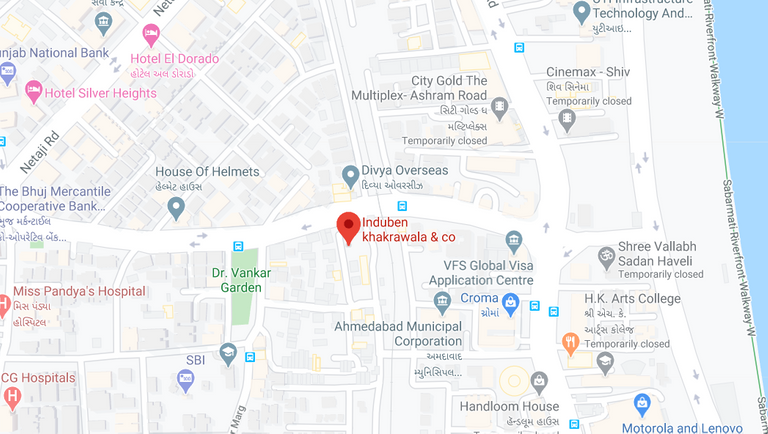 A perfect combination of of taste and Health, Induben's is the perfect stop for Khakhras and other Gujrati snacks. Famous for their range of fried Gujrati packaged snacks like khakhras, Fafdas, Namkeen and Mukhwas, Induben boasts a wide range of spicy, tangy and delicate preparations.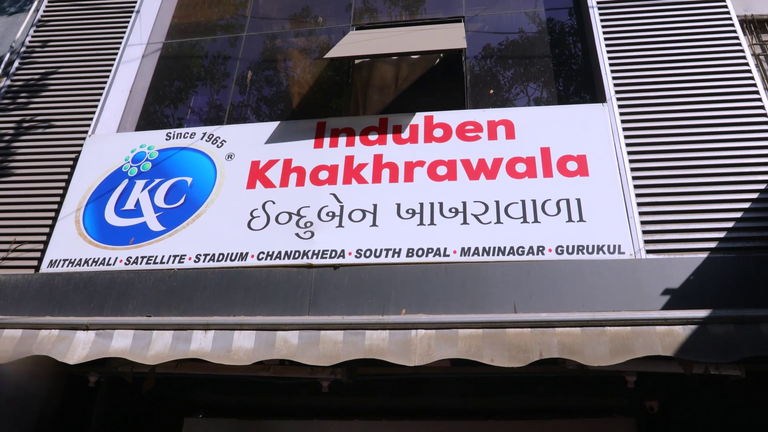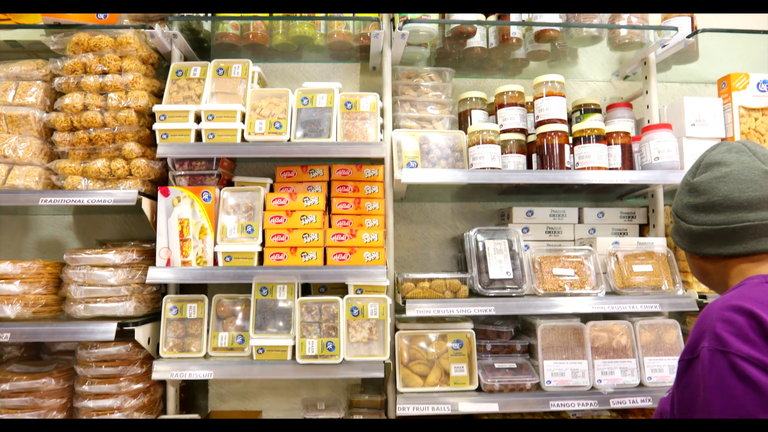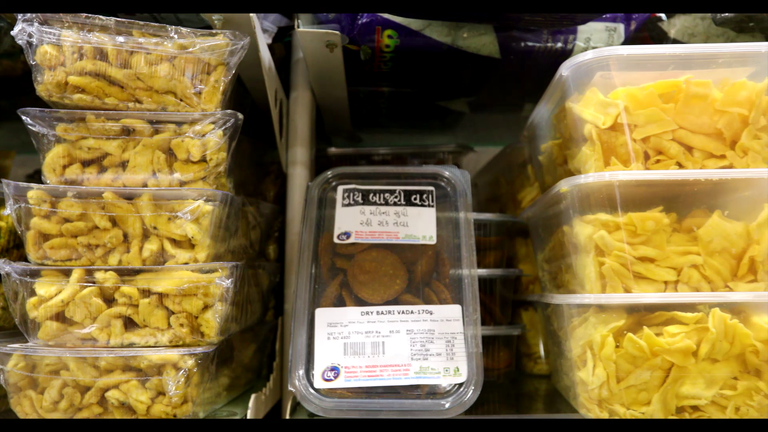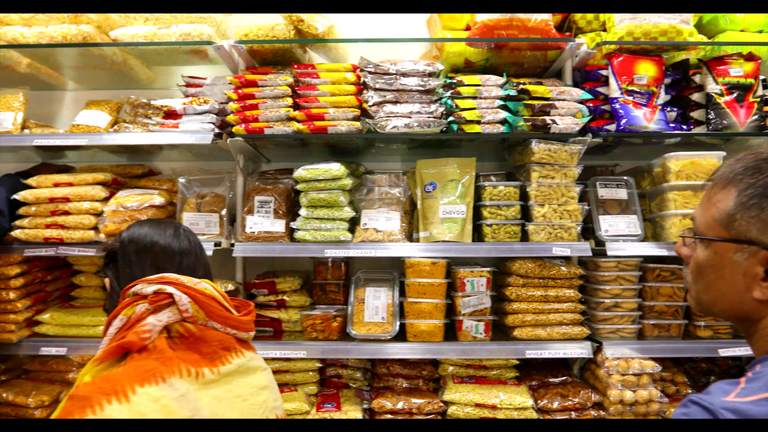 Induben Khakhrawala food products is a pioneer in manufacturing, exporting and supplying Khakhras, Papad, Pani Puri, Namkeens, Snacks, Pickles, Appalam, Chutneys and Syrups. They have cracked the code that people always want something new as far as food is concerned. They cater to this need by institutionalizing innovation and constantly coming up with new recipes and dishes! By the time we were done with Khakhra Shopping it was lunch time and we moved to another institution known for its food in Ahmadabad.
Swati Snacks!
Swati is a casual dining restaurant offering a wide selection of eclectic vegetarian fare in a modern and elegant setting This restaurant is very, very, very popular among local residents and visitors alike, who head here to experience a top-class Gujarati culinary adventure.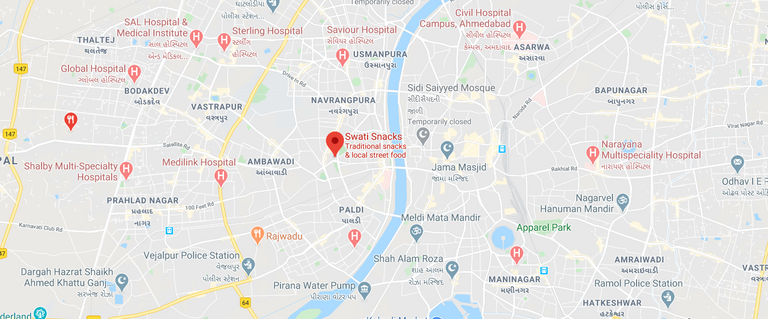 The cuisine, based on traditional recipes from Indian homes and mouth-watering flavors of street foods, is cooked with fresh ingredients and served in an interesting manner. We tried as many of the dishes possible there. The Fadani Khichdi, Dahi Batata Puri , Panki Chatni and Patra.
Fadani Khitchdi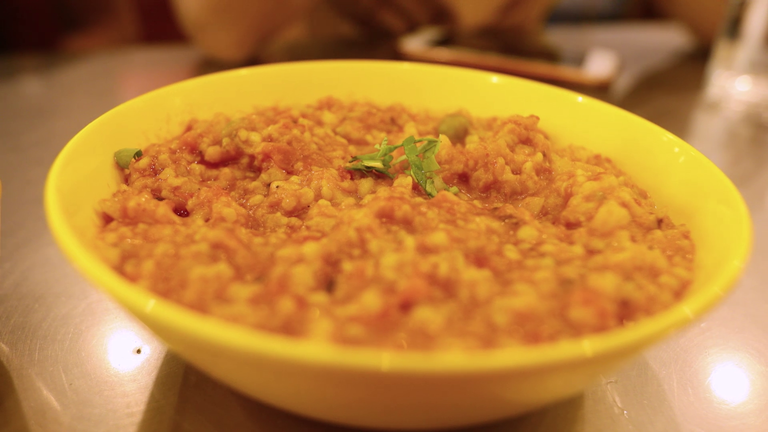 Patra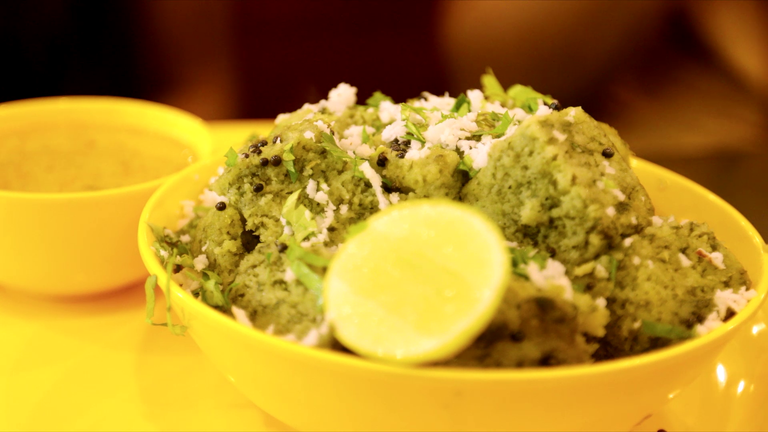 Dahi Batata Puri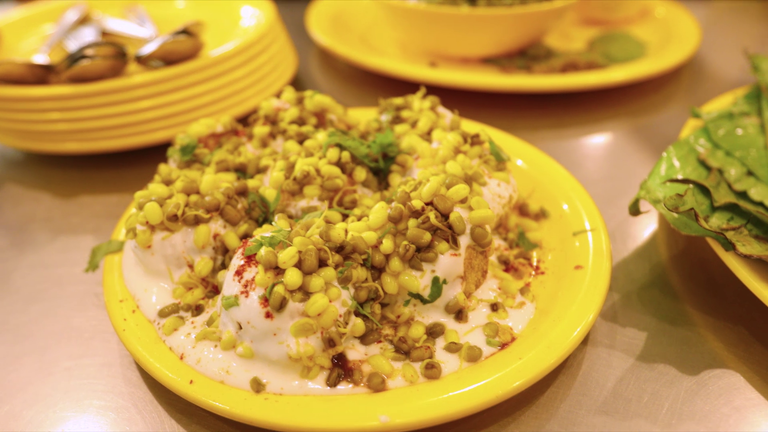 Panki Chatni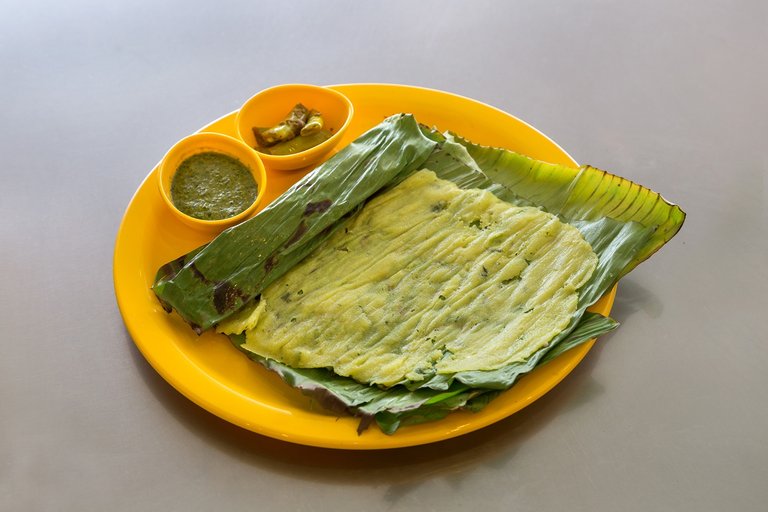 While we did single out a few dishes, in the end we decided to go with just one word as recommendation." Everything"! You may need to make multiple trips to the place to try out everything over a day or two which is what we did! In fact, it's good to plan your trip to the place. Expect a small waiting on weekdays and expect a long waiting period on weekends. The place is a legendary in the city and the whole city descends down to this joint on evenings and holidays!
Asharfi Kulfi
Well now that we had a great meal Every good meal needs to be followed by a good dessert. And that's exactly what we had in mind when we headed over to Asharfi Kulfi.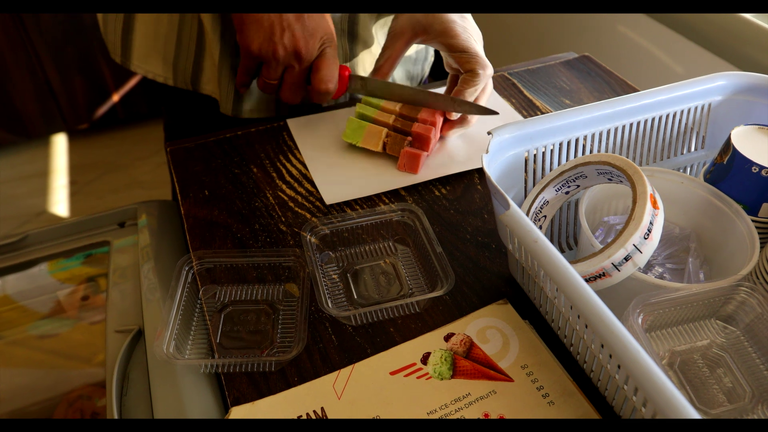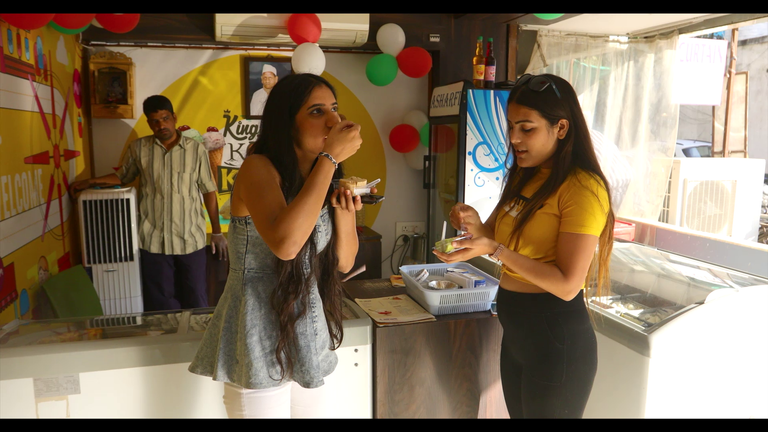 They rightly call themselves the 'King of Kool Kulfi' and there is no opposing their claim. This place is known for its mouth-melting and deliciously scrumptious Kulfis, in every flavor possible. Do taste their heavenly Kulfis are a perfect finishing to your hearty meal. For those of you who don't know what a "kulfi" is. It's the Indian version of an Ice cream. The dish pre-dates ice-creams by 1000 years.
Some of the popular items include malai, pista, badam and kesar kulfi. They do not use any Preservative or Colour. It is definitely one of the must haves while in Ahmadabad.
Geeta Samosa
It was evening by the time we wrapped up a couple of our shoot locations and we were hungry again. So what do we Indians do in the evenings ?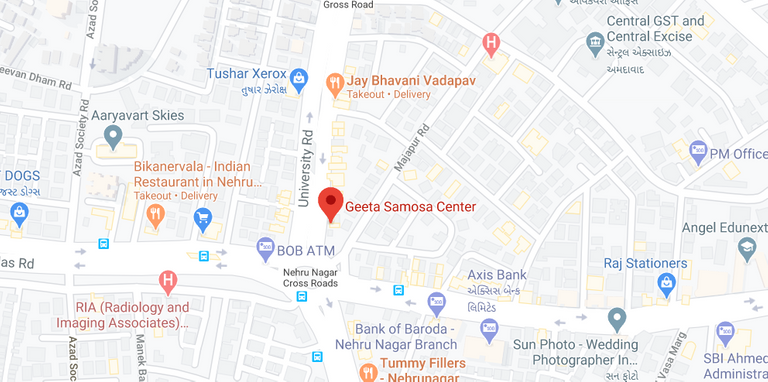 Eat Samosaas !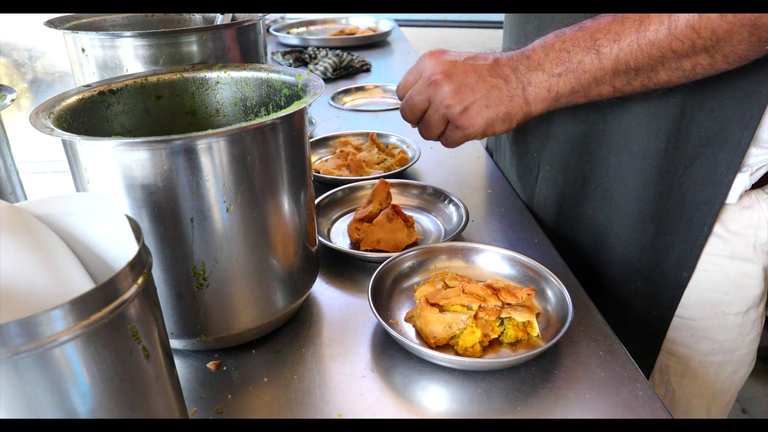 Samosa ! The single most famous snack in North India. And where best to try it than Ahmadabad. Geeta Samosa is in institution when it comes to this triangle shaped deep fried delicacy. The samosa Served with chutney – a Kind of sweet Tamarind Dip ensured that we will not forget Geeta Samosa for years to come! If you want to know how to make Samosa at home click HERE – SAMOSA
Laxmi Ganthiya Rath
And located right next to Geeta Samosa is Laxmi Ganthiya Rath another famous Gujarati snack. We were lucky to be on time to get some fresh Ganthiya right of the frying pan. The Ganthiya served with a Dip made of green chillies is a perfect snack. Ganthiya is made of Besan or Chikpea Flour.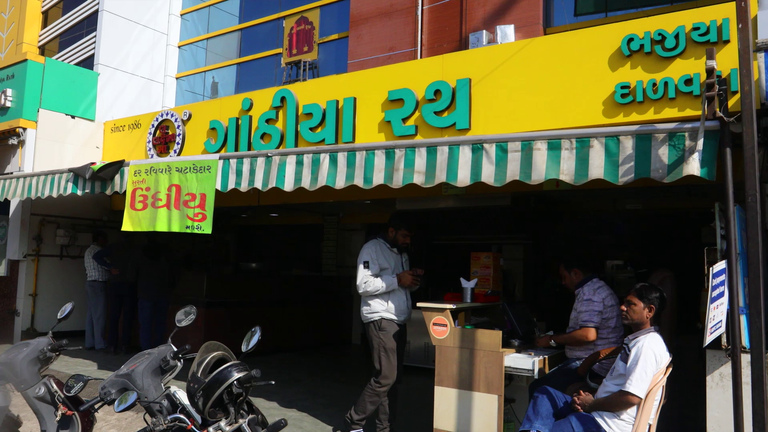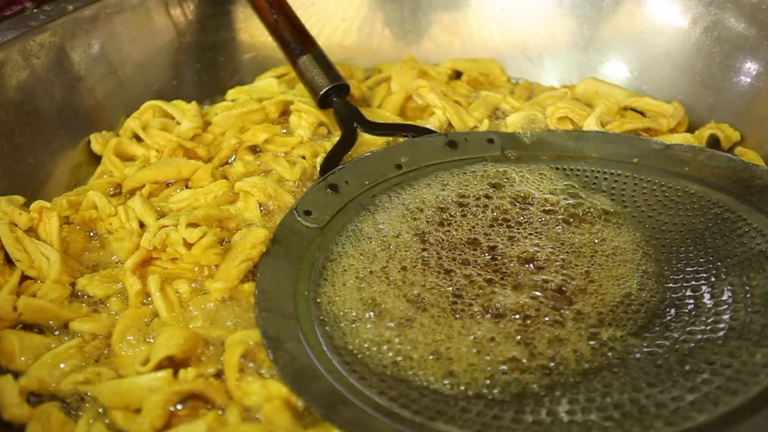 Needless to mention with all the snacking we were already craving for our next sugar rush! And we trusted Ahmadabad to rise to the occasion! This time it's Thailand's famous street food – rolled ice cream. However, the city has made this Thai import its own and rechristened it the 'tawa ice cream.' This is available in many places such as food markets and malls.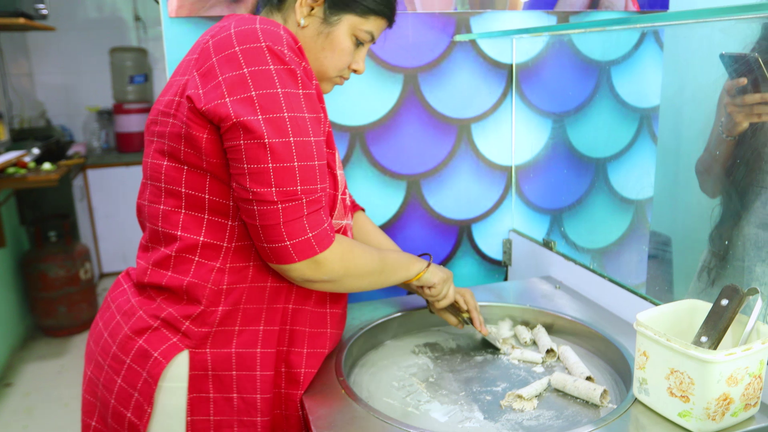 It is definitely a treat to watch the ice cream being made in front of you, in addition to watching the cold plate do its magic. And while It's an experience to see it being made, it's an even better one to have it! A definite thumbs up!
Rajwadu
After a short nap to give our stomachs a rest we headed out to dinner to try the one thing we have been waiting for! The Gujarati Thali! And the best place to experience a Gujarati Thali in Ahmadabad along with a flavor of Gujarati Culture is Rajwadu.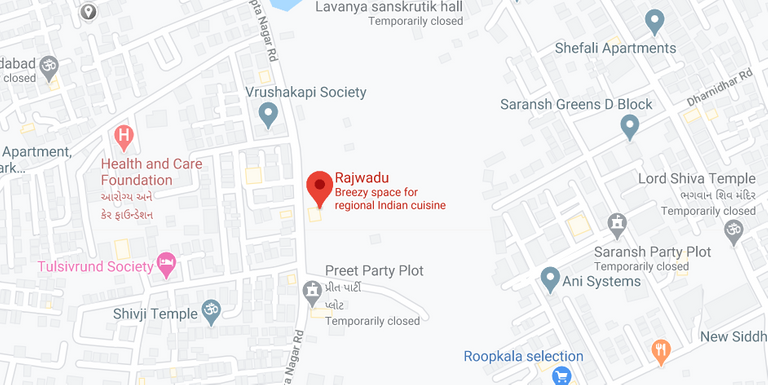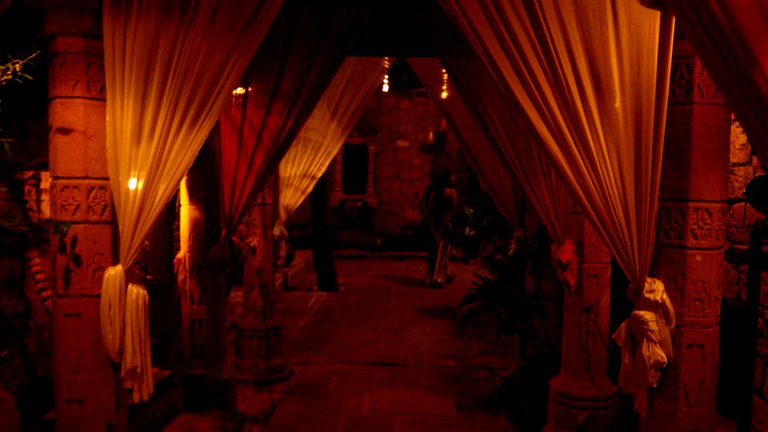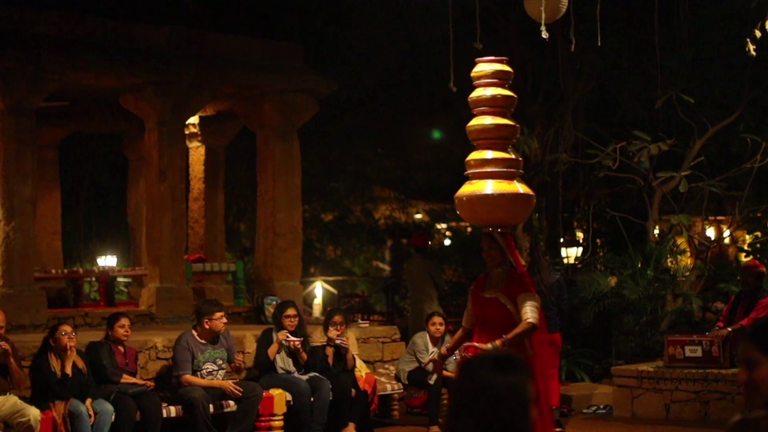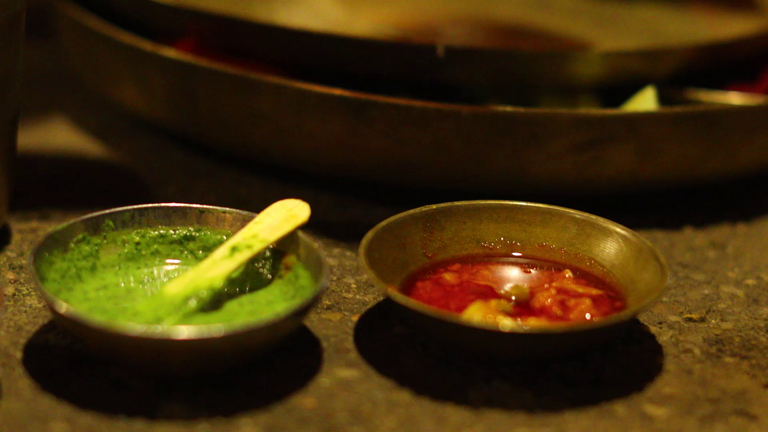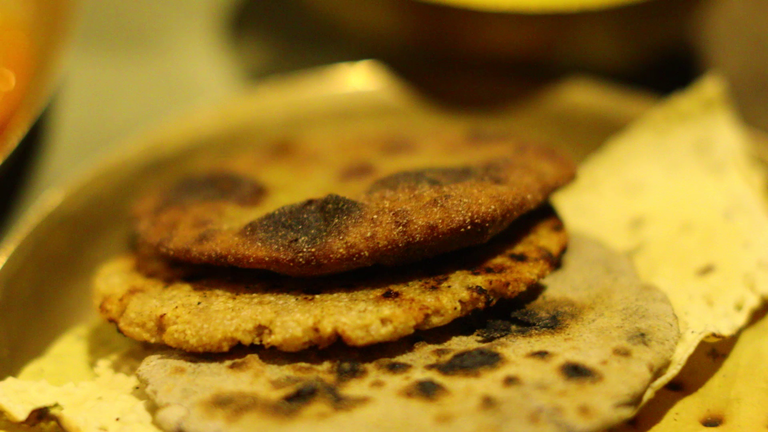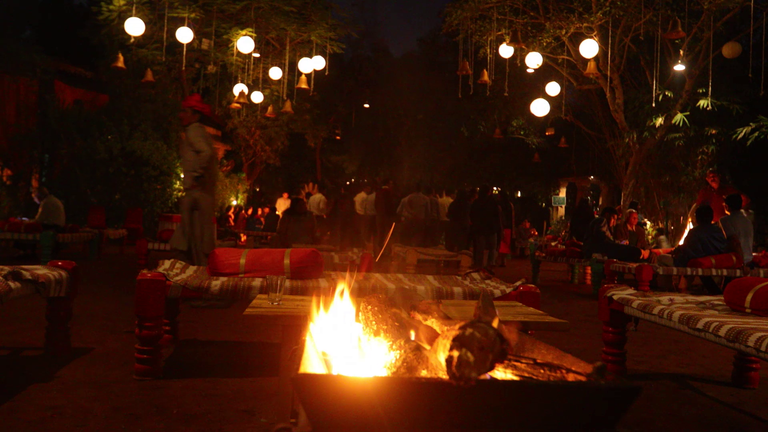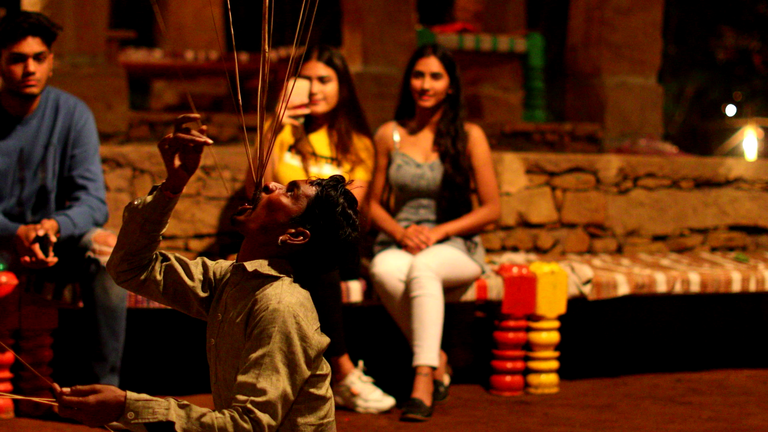 Although a little expensive it's worth it! Rajwadu aims to recreate the Indian village atmosphere. It takes its inspiration from walled villages with beautiful stone walls, open courtyards and pavilions. The open courtyards provide a stage for folk performers. A nice evening beside the fire place and a nice welcome drink with fascinating folk performances is good enough to work up an appetite! Once the food starts rolling in, one truly begins to appreciate the meaning of the phrase "Royal Dining". Everything that is made in Gujarat finds its way to this super massive thali! Even the most seasoned foodie would be hard pressed to finish this one off!! Sajan in fact is in the Jughead Jones of our gang. Even he was struggling with the thali!
Manek Chowk
Finally, even though we had no space in our tummies, we decided to head to our final destination for the day. The night food walk in Manek Chowk! This is a two in one market! Manek Chowk is a place with jewelry stores during the day and turns into a food market in the night.
Market at Midnight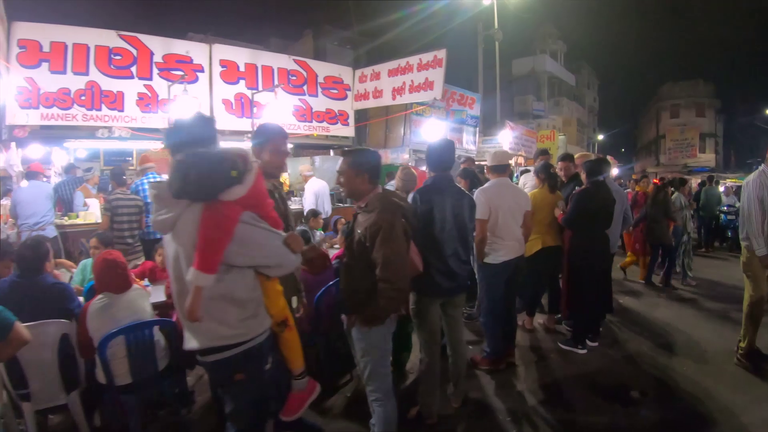 Jamun Shot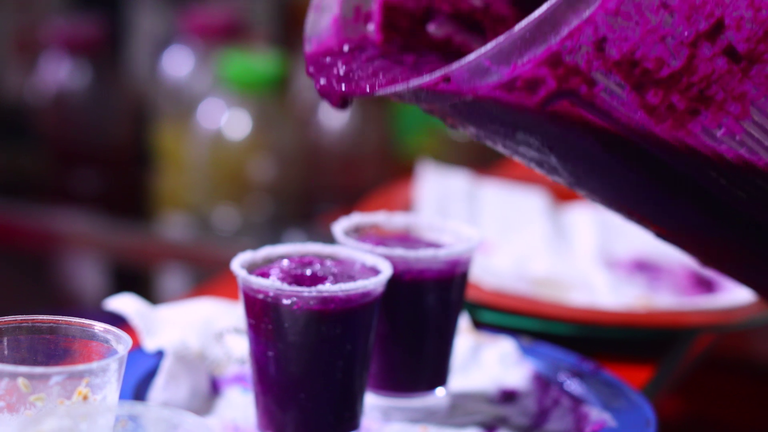 Fire Pizza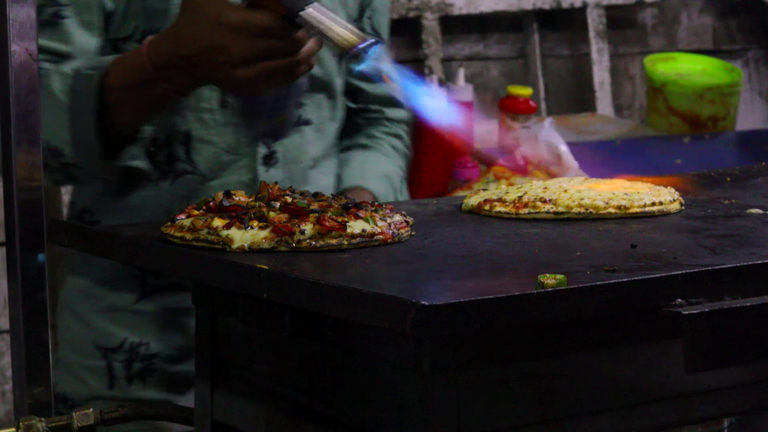 PineApple Sandwich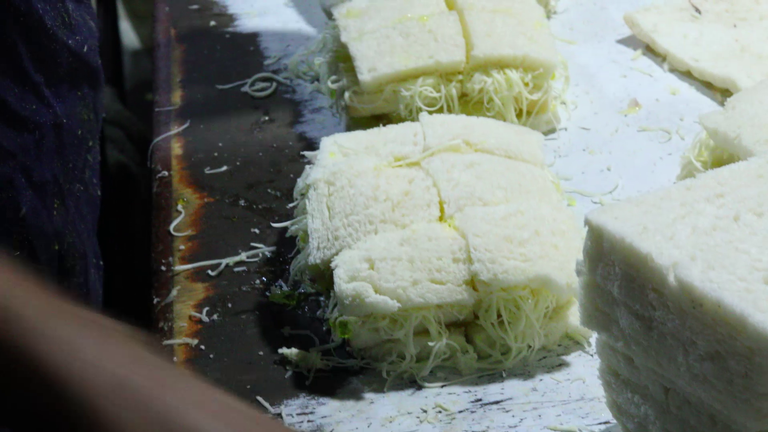 Known specially for serving deliciously delightful fire burned pizza and pineapple cheese sandwiches and hot and happening biryanis, this bustling spot is surely worth a visit :) Among the sea of this huge street food market, one of the specialties that you just have to have to have to try is a Jamun Shot! It is literally out of this world!!! Jamun is Hindi for Black Plum. An excellent source of Anti-Oxidants.
While we ran out of space in our stomachs, we bet yours is just beginning to salivate! If you wish to know anything about this place do feel free to reach out to us via the comments. I will try my best to share.
If you like our content please do follow @sajannair
Cher!