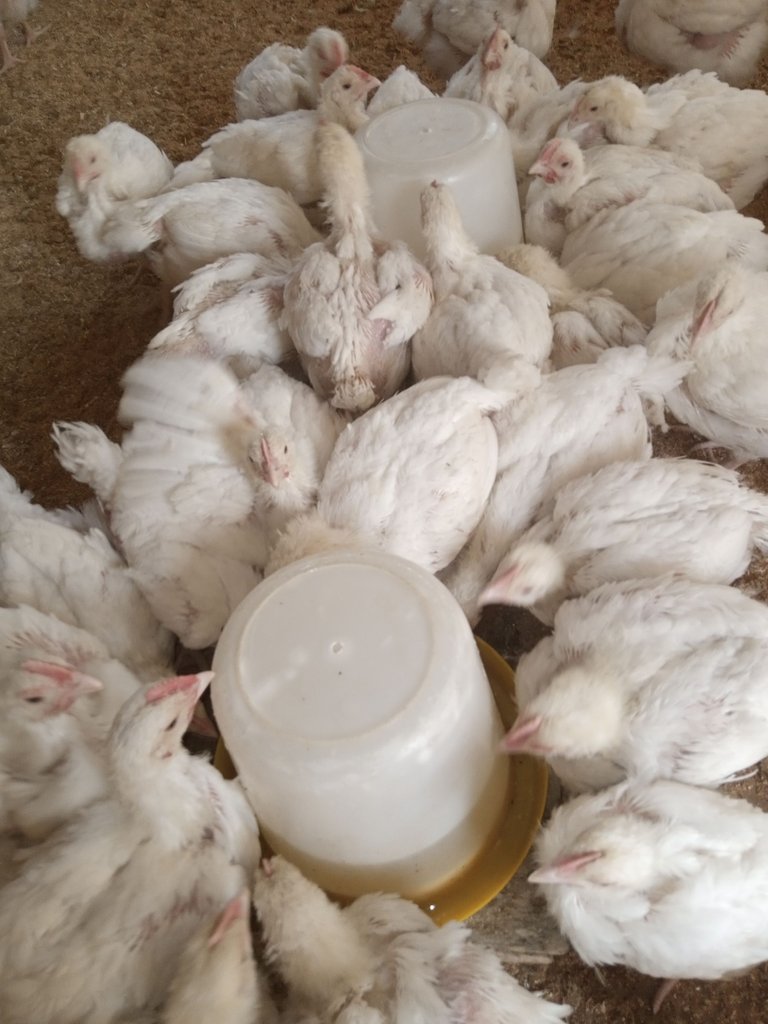 One of the features of broiler birds is their usual spreading and picking dirties from the ground with their beak. It's not that they intentionally love picking these dirties from the floor but because they always sort to pick feeds that fell in between the messed up litter materials. In the process of doing that, in one or the other they mistakenly pick dirties from the floor or from the litter materials.
---
WHAT IS CRD?
Chronic Respiratory Diseases according to my experience with broiler birds is a disease that I term to be the first disease that hit broiler birds at their early stage, probably maybe 2 weeks old upward. This is caused by birds picking things from the ground and this dirties stick to their throats by adding up and cause inconvenience in their throats which develop to chronic respiratory disease.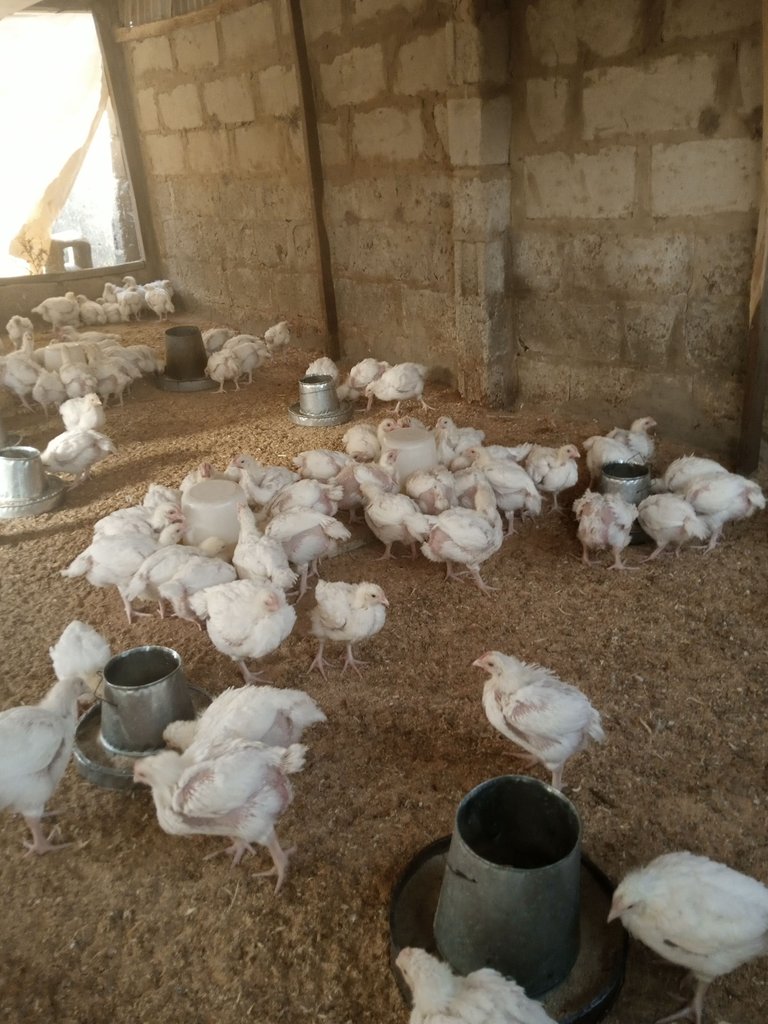 EARLY SIGNS.
If you want to notice a chicken that will develop this disease, in the broiler birds early weeks, the first sign is that you observe them given sneezing sound,like there is a blockage in their nostrils. They make like "chin" sound. So if one isn't observant enough to start given the medication. This may leads to a chronic respiratory disease. This is when you will see the birds making cracking sound like there is mucus in their throats which will be making them to breath hard. While breathing you will see them breathing and panting heavily with their eyes close just to assist their breathing.
---
WHY IT SPREADS SO FAST?
The funniest thing about this disease is that, if yin have like 200 birds maybe probably one or two of them will show symptoms,if they are not generally treated or separated quickly, within space of no time you will all of them showing symptoms. The first two have passed it on to others and this is because they all drink from the same drinkers expect only if a farmer is using nipple drinkers that is when the spreading of the virus will be at reduced rate.
---
MEDICATION?
Of course,there are a lot of medication for chronic respiratory Diseases (CRD) in the Veterinary store that can cure this ailment in poultry farm. It's advisable to give chicks even when they are not showing symptoms of the CRD.
---
All thanks to @felixxx who initiated and sponsored the below project. You can click below to view the projects.
PART ONE OF THE BROODER PEN CONSTRUCTION:- CLICK HERE👉🏻SOURCE
PART TWO OF THE BROODER PEN CONSTRUCTION:- CLICK HERE👉🏻SOURCE
PART THREE OF THE PROJECT,THE BIRDS ARE NOW 2WEEKS PLUS:- CLICK HERE👉🏻SOURCE
Also thanks to @balte , @schlees and @satren for their upvote. I really appreciate.
---
Thanks for stopping by to view my blog. Please do have a wonderful day ahead.@peterale cares🤭