¡Saludos a toda la comunidad HIVE!
Comienzo agradeciendo la oportunidad de participar en las diversas actividades que esta plataforma ofrece y decirles que estoy feliz de abordar este tren para emprender un nuevo viaje, un trayecto que de seguro estará lleno de emociones, nuevos amigos, aprendizajes y crecimiento en esta etapa de mi vida.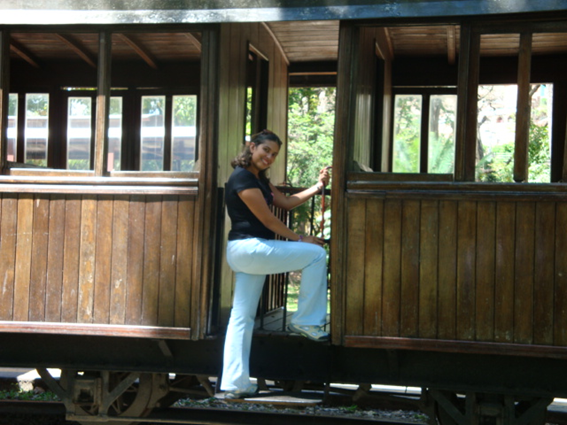 ---
Sobre mí...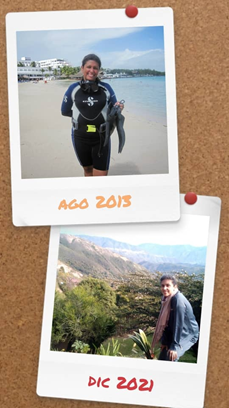 Así que sin más preámbulo me presento, yo soy Mariela Reyes; mujer venezolana, madre, hija, hermana y amiga, administradora de profesión, emprendedora y curiosa de las redes sociales.
Me gusta el baile y la danza, subir a la montaña e ir a la playa, hago yoga y dibujo mándalas; así que de seguro verán post relacionados con esto. De las lecturas que me llaman la atención están las de crecimiento personal y el empoderamiento de las mujeres.
Me defino como una persona responsable, organizada, colaboradora y empática; siendo una mujer emprendedora me gusta asumir nuevos retos y trabajar en beneficio de la comunidad, el medio ambiente y contribuir con el bienestar y la salud integral.
---
Les cuento que...
Durante más de 20 años trabaje en el área financiera y bancaria, en la que me desempeñé en diferentes cargos y donde tuve la oportunidad de conocer a muchas personas, allí aprendí, di lo mejor de mí y por mucho tiempo ese fue "mi sostén económico". Para ese momento ya había logrado muchas metas: era una profesional, había formado una familia, tenía estabilidad económica y laboral.
Sin embargo sentía que no era totalmente feliz, que me faltaba algo, necesitaba un cambio y fue cuando tome la decisión de renunciar a mi empleo dependiente, para así iniciar un nuevo camino, una nueva ruta, que me ayudara a ser más independiente y menos superficial. En ese tiempo también me estaba separando del padre de mi hija, así que fueron dos acontecimientos en mi vida que marcaron un antes y un después.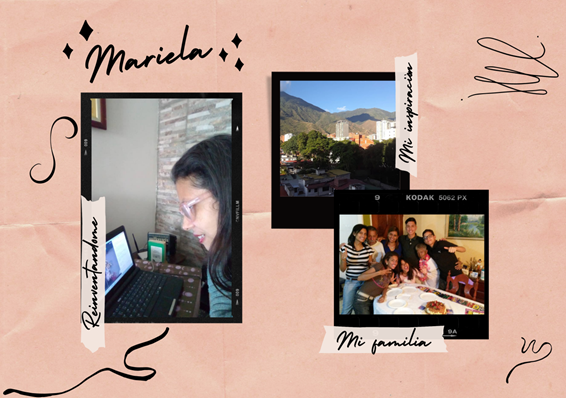 ---
Así que…
Luego de algún tiempo de mucho trabajo personal, de conocerme y valorarme y ya fortalecida en muchos aspectos, comencé a emprender como profesional independiente, a reinventarme con mis conocimientos, experiencias y formaciones, en un proyecto en el que asisto de manera virtual a profesionales y emprendedores que requieren de apoyo administrativo y de marketing en sus negocios. Este cambio me ha permitido tener más tiempo para compartir con mis seres queridos y hacer con más frecuencia otras actividades que me gustan. Gracias a Dios y a que siempre cuento con todo el apoyo de mi familia he podido salir adelante durante este periodo.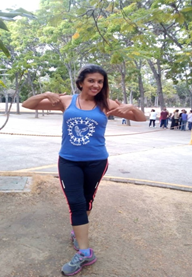 De mi familia soy la mayor de 3 hermanas que son mis compañeras guerreras, tengo tres sobrinos de los cuales me siento orgullosa, conmigo esta mi mami bella, alocada y divertida, mi hija que es mi sol, mi mayor motivación, y mi papi que ahora desde el cielo también me guía. En casa cuando busco inspiración veo desde mi ventana el maravilloso cielo caraqueño y al cerro Ávila que todos los días está allí para saludarme.
Otro gran apoyo durante este trayecto ha sido la práctica de Biodanza, un sistema de desarrollo personal que me ha ayudado a transitar por esta vía fortaleciendo mis potenciales. Las vivencias, la contención del grupo, los efectos sobre mí, fueron tan significativos que me motivaron a formarme como facilitador para guiar a otros en este camino.
---
Como llegue aquí
Estoy por acá gracias a la propuesta de mi amiga @evev que en un encuentro lleno de celebración, risas, alegría y entre amigos, me hablo de sus experiencias y logros, esto me motivo a entrar en Hive. Así que con el apoyo y la guía de una gran amiga @miriannalis logré hacer mi primera publicación y que junto a @yonnathang y sus indicaciones hoy inicio esta aventura.
Quiero transitar este camino de manera divertida, estoy dispuesta a agregar valor, compartir mis experiencias, vivencias y otras cosas más que pueda descubrir en el recorrido. Así que en cada parada de este viaje, deseo ir aprendiendo de esta comunidad y también a motivar a otros a que formen parte de ella.
Gracias por leerme, los espero en mis próximas publicaciones.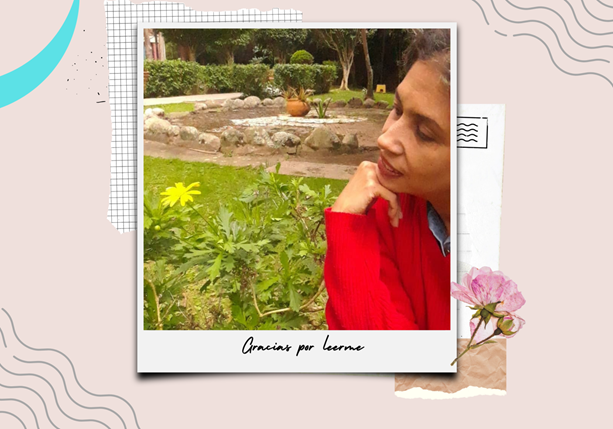 ---
ENGLISH VERSION
---
Greetings to the entire HIVE community!
First,I want to thank you for the opportunity to participate in the different activities that this platform offers and that I am happy to board this train to embark on a new journey, a journey that will surely be full of emotions, new friends, learning and growth at this stage of my life.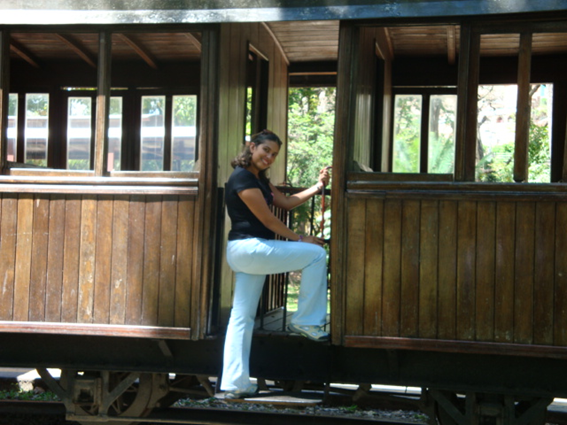 ---
About me...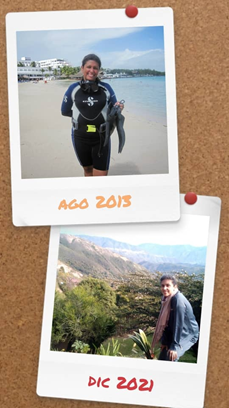 So without further ado I introduce myself, I´m Mariela Reyes; Venezuelan woman, mother, daughter, sister and friend, administrator by profession, entrepreneur and curious about social networks.
I like dancing, climbing mountains and going to the beach, I do yoga and draw mandalas; so for sure you will see posts related to this. About readings that catch my attention are those of personal growth and women's empowerment.
I define myself as a responsible, organized, collaborative and empathetic person; being an entrepreneurial woman I like to take on new challenges and work for the benefit of the community, the environment and contribute to the welfare and overall health.
---
I tell you that...
For more than 20 years I worked in the financial and banking area, where I worked in different positions and where I had the opportunity to meet many people, there I learned, I gave the best of me and for a long time that was "my economic support". By that time I had already achieved many goals: I was a professional, I had started a family, I had economic and labor stability.
However, I felt that I was not totally happy, that something was missing, I needed a change and that was when I made the decision to quit my dependent job, in order to start a new path, a new route, that would help me to be more independent and less superficial. At that time I was also separating from my daughter's father, so those were two events in my life that marked a before and after.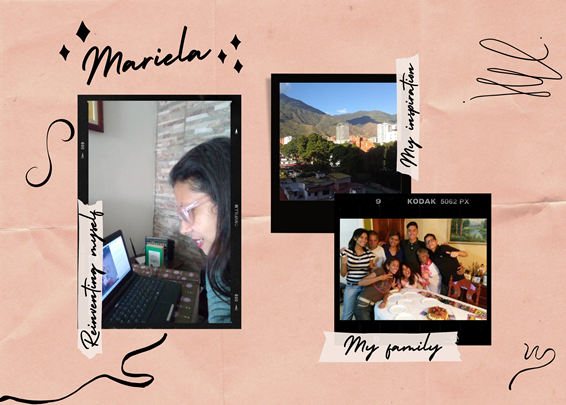 ---
So...
After some time of a lot of personal work, of knowing and valuing myself and already strengthened in many aspects, I began to undertake as an independent professional, to reinvent myself with my knowledge, experiences and training, in a project in which I assist virtually to professionals and entrepreneurs who require administrative and marketing support in their businesses. This change has allowed me to have more time to share with my loved ones and to do more frequently other activities that I enjoy. Thanks to God and the support of my family, I have been able to get ahead during this period.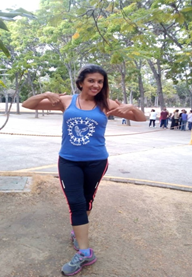 In my family I am the eldest of 3 sisters who are my warrior companions,I have three nephews of whom I am proud, with me is my beautiful, crazy and fun mommy, my daughter who is my sun, my greatest motivation, and my daddy who now from heaven also guides me. At home when I look for inspiration I see from my window the wonderful sky of Caracas and the Avila mountain that every day is there to greet me.
Another great support during this journey has been the practice of Biodanza, a system of personal development that has helped me along this path, strengthening my potentials. The experiences, the containment of the group, the effects on me, were so significant that motivated me to train as a facilitator to guide others on this path.
---
How did I get here?
I'm here thanks to the proposal of my friend @evev who in a meeting full of celebration, laughter, joy and among friends,told me about her experiences and achievements, this motivated me to join Hive. So with the guidance of a great friend @miriannalis I managed to start my first publication and together with @yonnathang and his indications that have been of great support, today I start this adventure.
I want to travel this road in a fun way, I am willing to add value, share my experiences and other things that I can discover along the way. So at each stop of this journey, I want to learn from this community and also to motivate others to be part of it.
Thank you for reading, I look forward to seeing you in my next publications.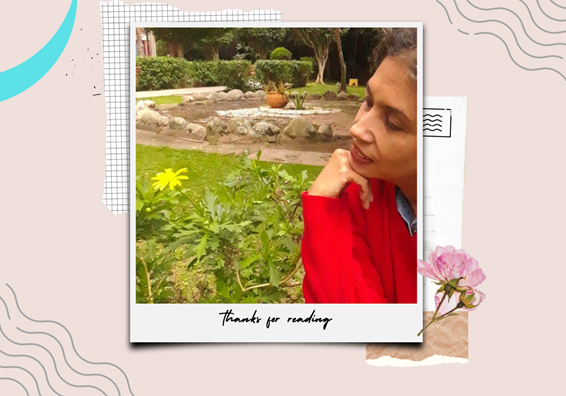 ---

---
Fotos de mi propiedad exclusiva / Photos of my exclusive property
Collage recuerdos personales de google / Collage personal google memories
Diseños, Banner y separadores elaborados en Canva / Designs, Banner and dividers made in Canva
Edición de foto en Banner elaborado con ibis Paint X / Photo edition in Banner made with ibis Paint X
Traducido con www.DeepL.com / Translated with www.DeepL.com
---

---