Hello dear friends, your friend @fucho80 administrator, creator of the HOPE DAY program, is writing to you, an initiative aimed at meeting the nutritional needs of children in need, in the most vulnerable communities of my city, in Venezuela.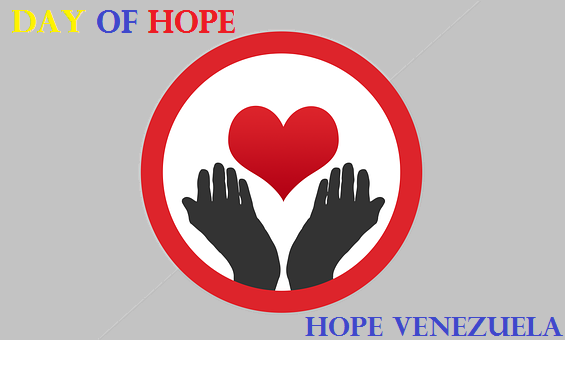 Today I share with you an update on the program, as a token of appreciation for the support received and as evidence of the investment we need to make each week for this program to continue.
Thank you for supporting us!
Weekly summary.
Although this week's support was not the same as the first week's, we are truly grateful to all those who contributed their donation, upvote and re-blog to help us collect what is necessary to bring food to this group of children.
The contribution we received this week, including direct donations to the wallet, and the rewards that the publication collected amount to 5.7 Hive, a figure much lower than what we raised the first week, it is not enough to cover the expenses, however, we are grateful with those who contributed and ask that taxpayers continue to be added to this program.

Evidence of delivery.
This week despite the considerable reduction in the collection of resources (Hive), we decided to increase our personal commitment, expanding the delivery days from one Sector to two sectors, paying attention on Wednesday 20 in "Punta de Barquiz" and the Friday 22 in the "Las Brisas" sector.
In each day we serve an approximate between sixty (60) and seventy (70) children, which gives us a weekly average of approximately 130/140, and our goal is 4 sectors in the city.
With your support we can do it!
Punta de Barquiz Sector Wednesday 20.
---
---
Las Brisas Sector Friday 21.
---
---
Gratitude.
My most sincere words of thanks to those users who took some Hive from their wallets to contribute to this noble cause, and ask them to continue supporting this initiative, bringing food to needy children in Venezuela.
We also thank those who contributed upvote and resteem to the post.

Join our effort.
In each day that we do we use 2.5 Kilograms of cornmeal, 1 Kilogram of meat to make the Arepas, this represents approximately $ 5, adding the two days we need approximately $ 10 only for the arepas, if we add Juice or a drink to this, We are talking about an investment of between $ 13 and $ 15.
We are not in a position to bear this expense alone, but your help can make a difference, 1HIVE, UPVOTE or REBLOG can help us make this burden less burdensome, not stop the program and continue to bring hope to the children of Venezuela together.
Join us on this crusade for hope!
---
Note: This post is being cross-posted on both STEEM and HIVE networks in order to reach more people.
We hope to have your support
---
1 HIVE and your upvote can make a difference
Will you come with me to make a difference?