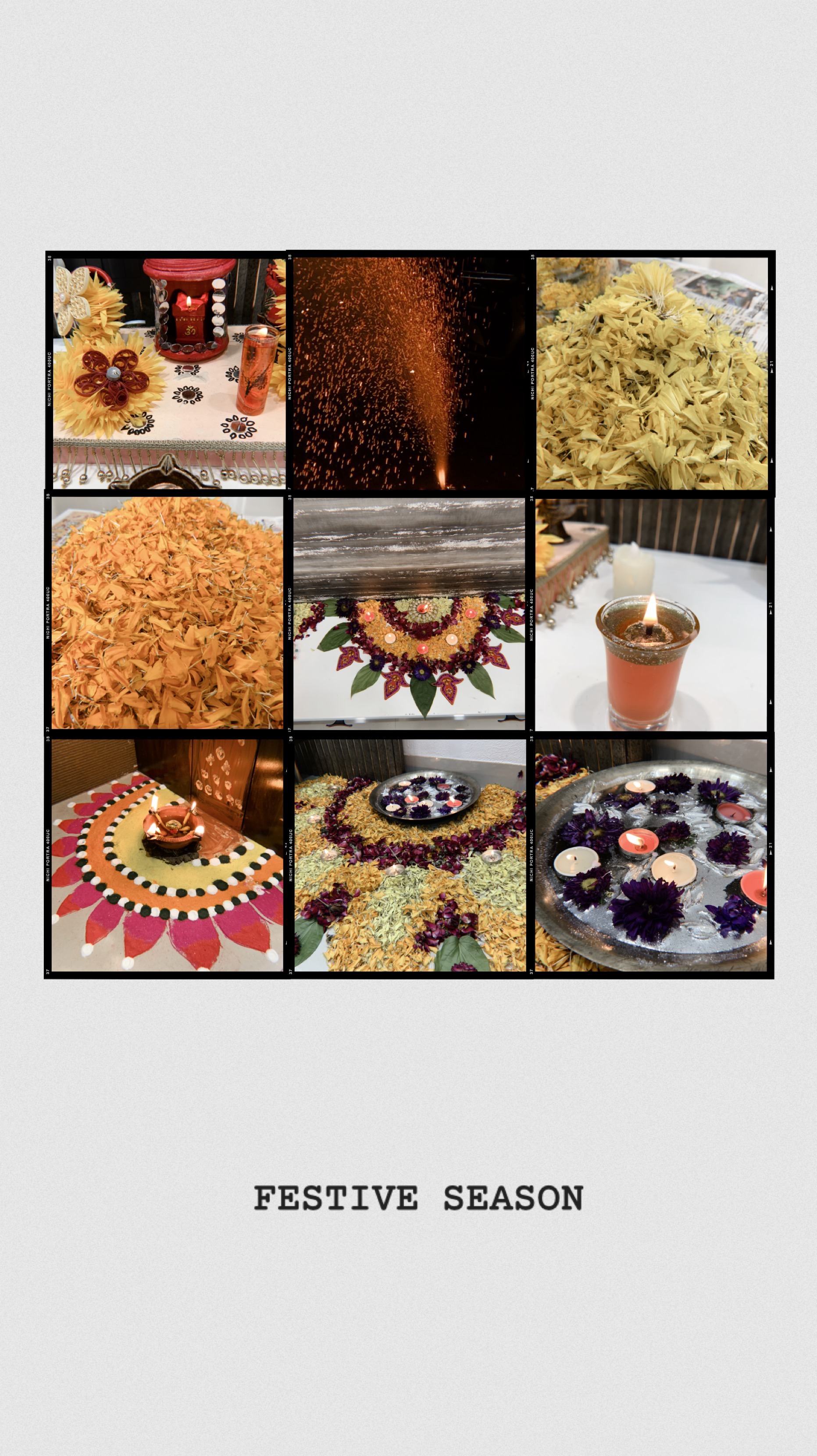 There are lot of festivals celebrated round the world ! Every culture is unique and every culture has it's own speciality .
One such festival is Diwali !



Diwali is a festival of lights , diyas and colors !
On this auspicious day , lord and lordess are worshiped and crackers are burnt .
Everyone awaits the festival and celebrate it with full joy and happiness!
On this festival , people make beautiful Rangoli's to attract wealth and prosperity in their house .
They light up their house with lightings and diya's (earthen clay pots) , it is also signified by people wearing new clothes on that day.


WHY IS DIWALI CELEBRATED ?
So , Diwali is celebrated as according to Hindu mythology the ancient legend Lord Rama who had a struggled life for 14 long years . Diwali is a celebration of Lord Rama's eventual defeat of the evil spirit Ravana (which also signifies hate , evil , anger , greed)
So it is believed that Diwali celebrates the defeat of evil.


RELIGIOUS BELIEVES:
It is believes that two days before Diwali, it is auspicious to purchase silver , gold , metallic kitchen equipments or extravagant kitchen appliances as per your convenience, it brings good luck in the house .
It is also believed that making Rangoli ( painting on ground with real colour powders) attracts wealth and prosperity.


DECOR: One of my personal favourites!
So, everyone tends to decorate there house as per their wish . Being in a creative field , i tried my hands on something different .
I made this decor piece, which involved a trendy look with traditional touch. I took a wooden box and painted that after priming, similarly did that with the vessel and using quilting and some random decor concept, i made this !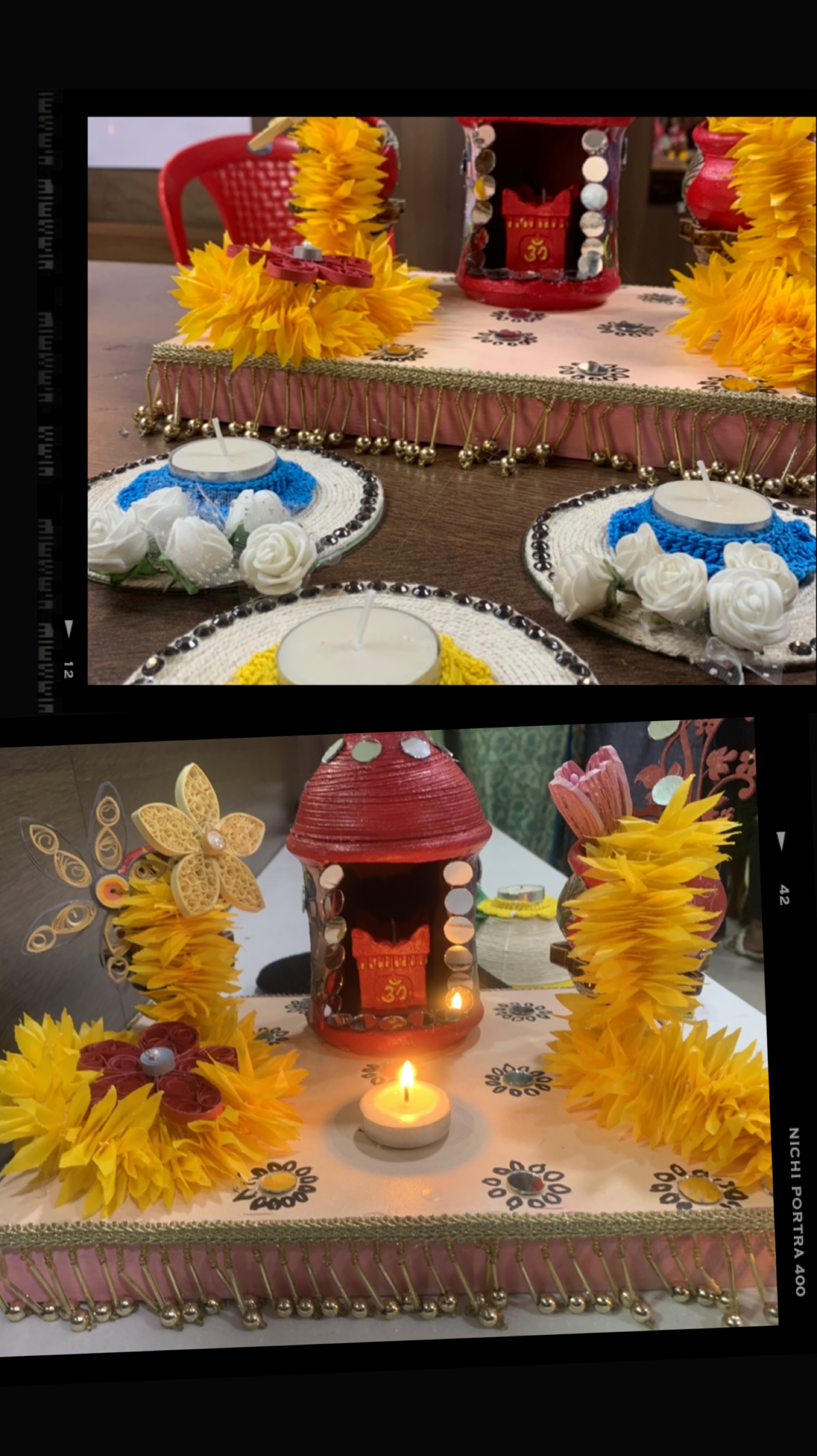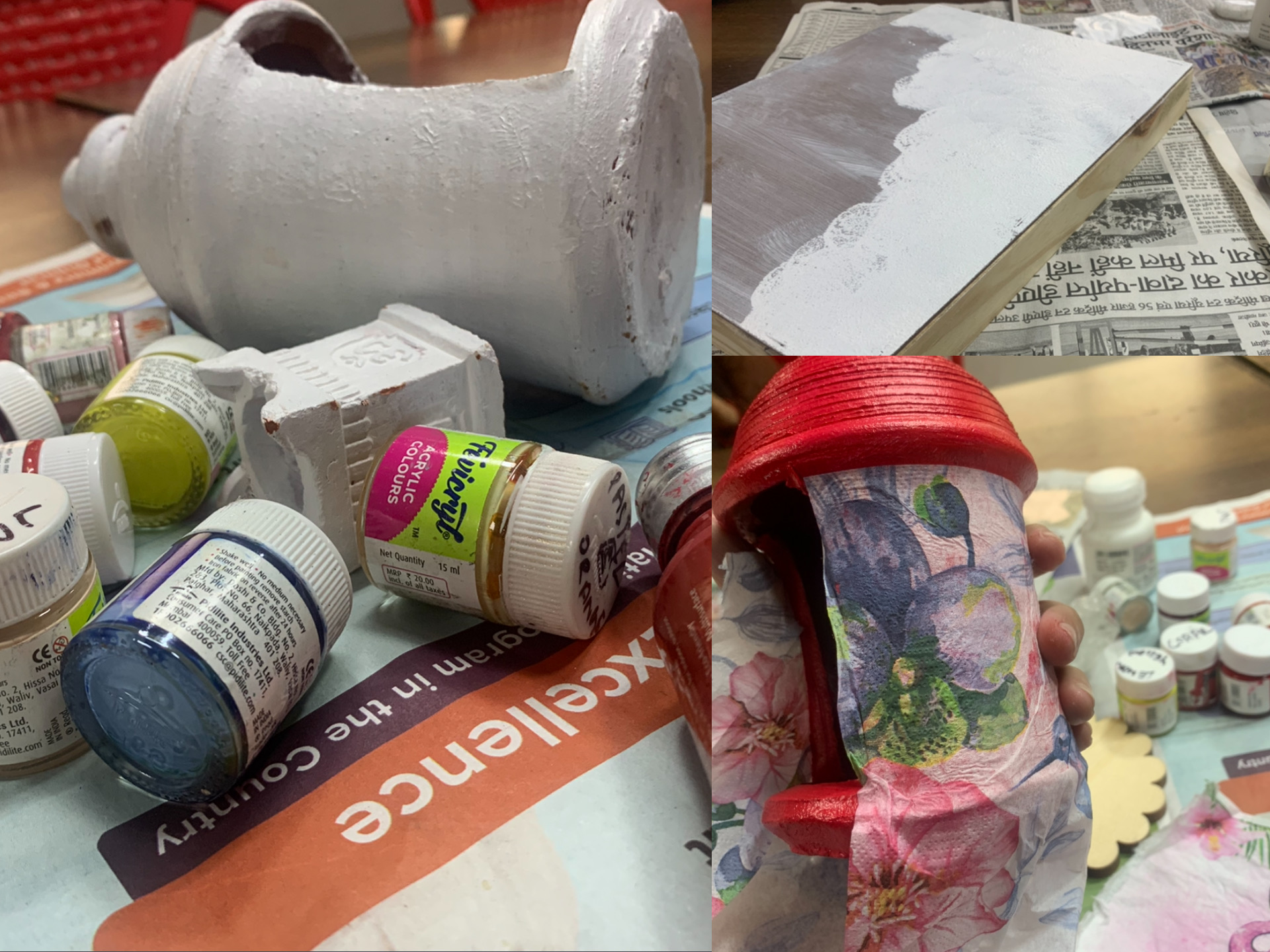 I also made these water candles , where i took some glass crockery and filled it with water .
After that i mixed yellow and red watercolour in it and then poured cooking oil in it .
Finally inserted a wick and sprinkled some glitter on it .
Even i was amazed with the results , what is your opinion on the same ?
Did you like it ?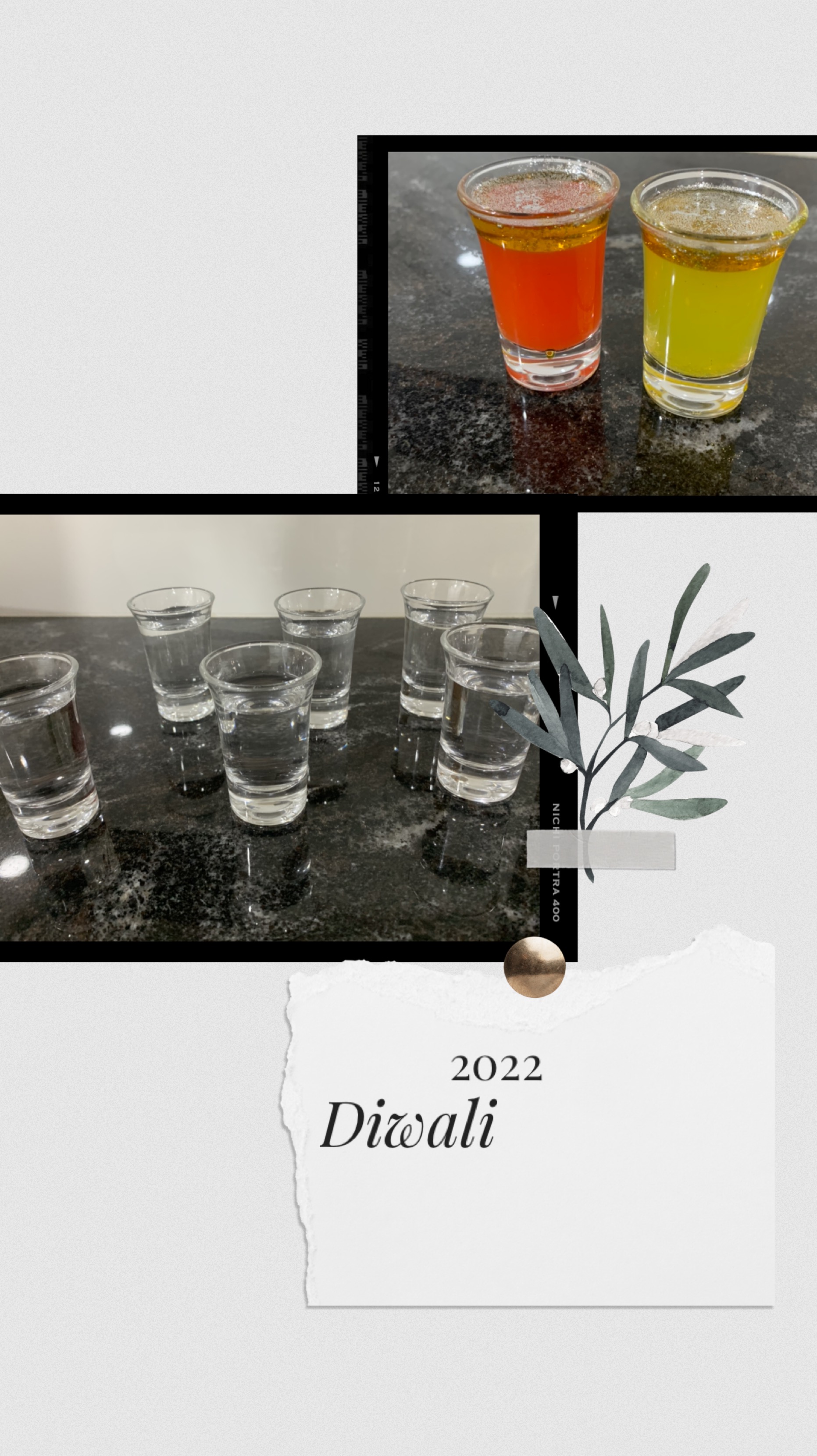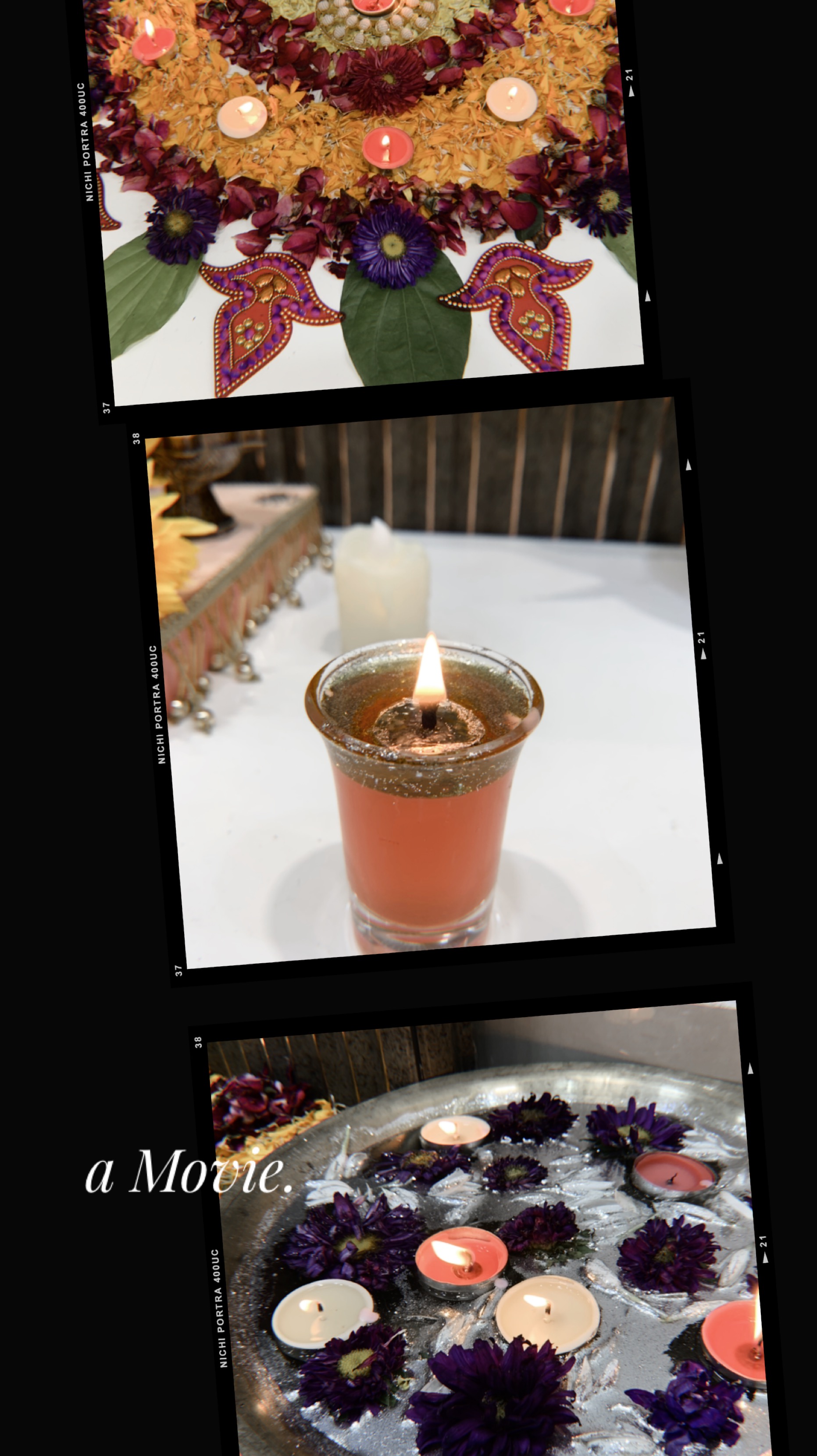 RANGOLI :
Basically Rangoli is a type of painting done through colour powders or flowers or whatever you wish to .
I made three rangolis :
1 . THE MAIN ENTRANCE RANGOLI
So i made this rangoli at the entrance of the house , using color powders of different colour.
I used pink , red , yellow , green and white mainly . Using my favourite lotus motif , i went with a subtle yet classy look .
The centre diya and mud painting which you see is a traditional thing which my mother does every year .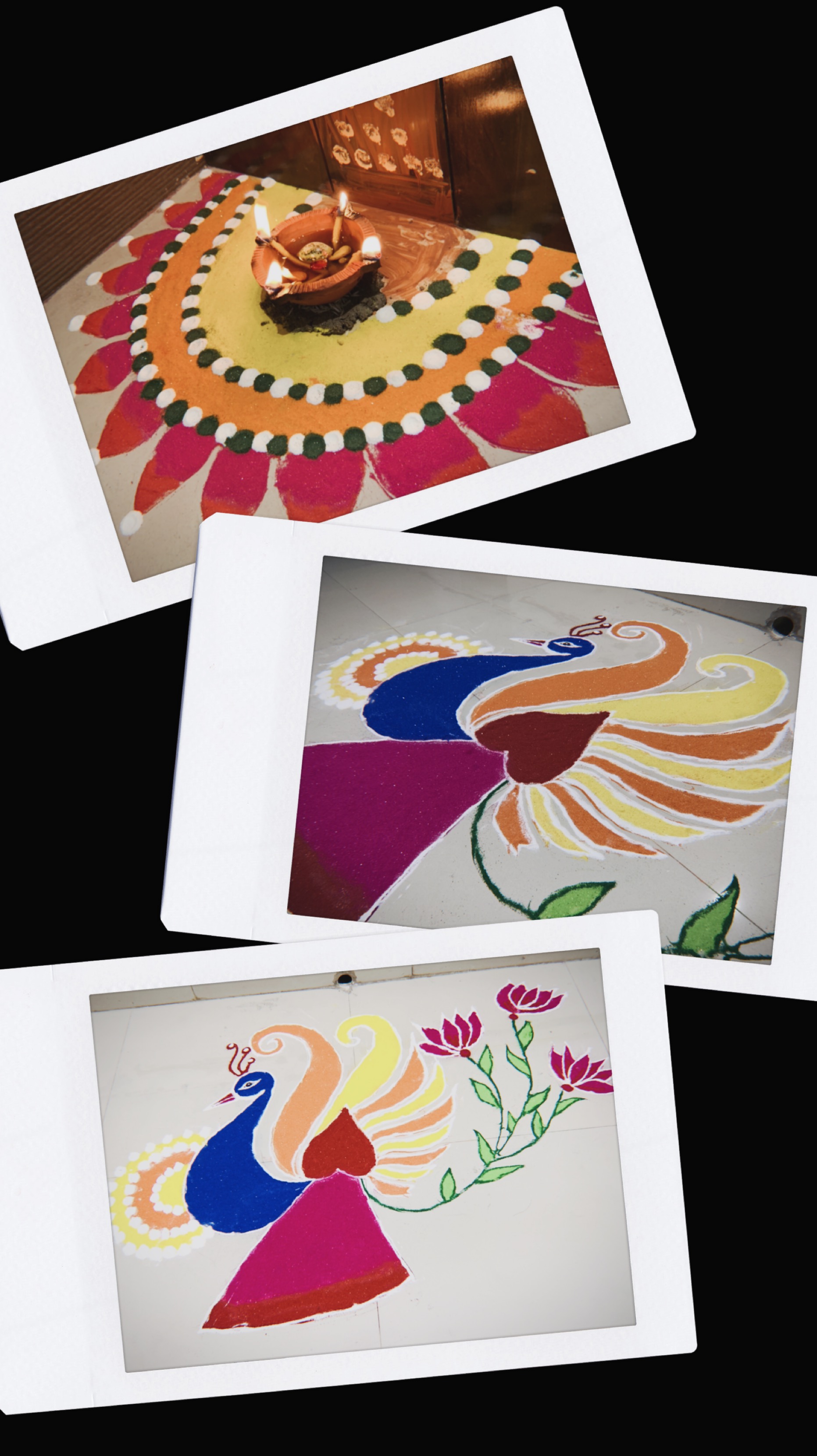 The FLORAL RANGOLI INSIDE HOUSE
I made 2 rangolis inside my house , one was a corner one and the other was above a desk , these were created using natural flowers such as marigold (yellow, orange) roses and pan leaves .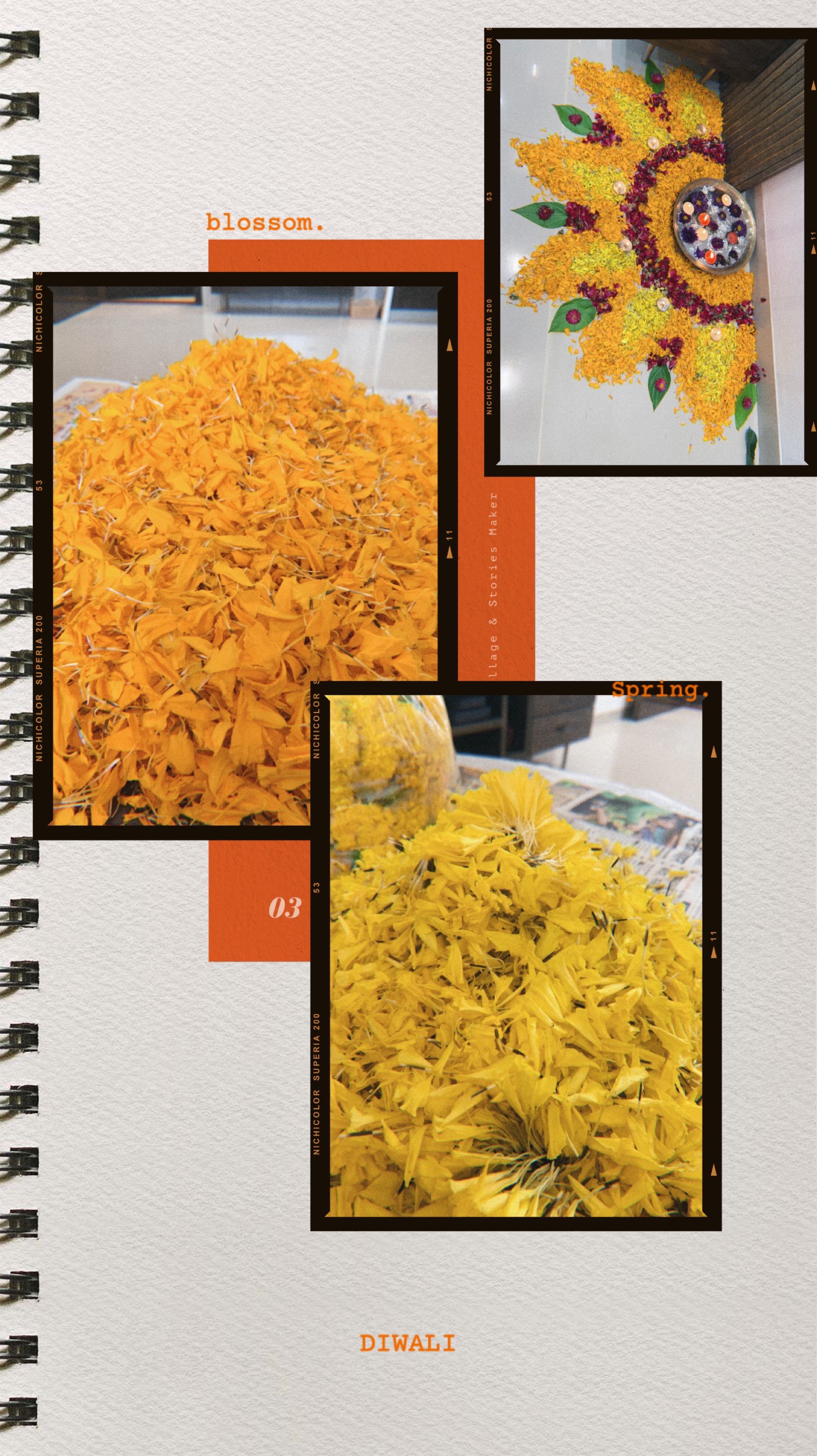 The entrance rangoli was complemented with a water tumbler decor , so for that , the utensil was filled with water and some flowers were floated and lot of glitter was mixed to it .
Trust me it looked so peaceful!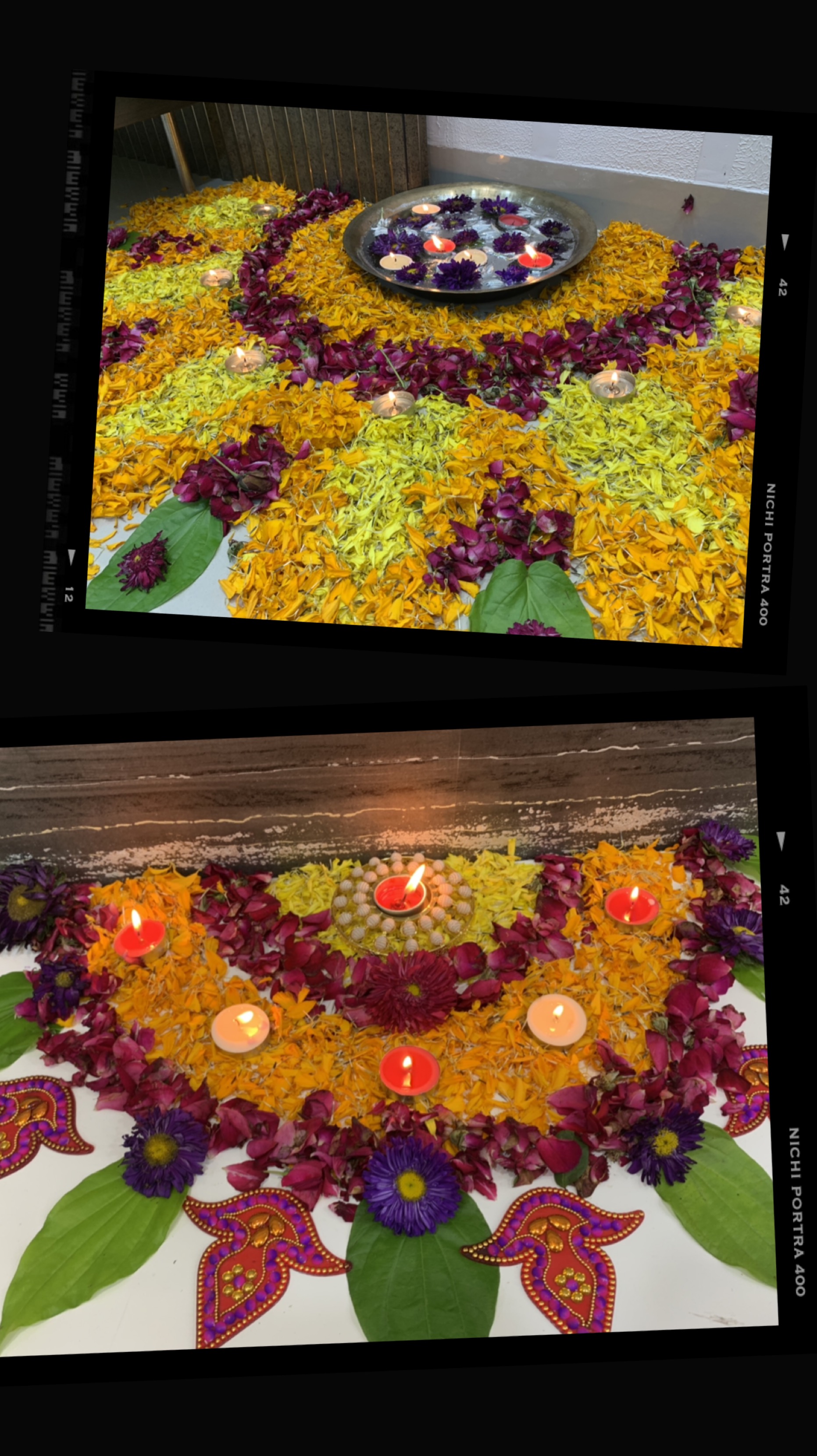 MY OUTFIT :
Moving to my outfit which i designed myself .
It is a subtle yellow kurta which has intricate glittered lines and is checked patterned .
The fabric felt amazing and comfortable.
The picture of the same is attached below !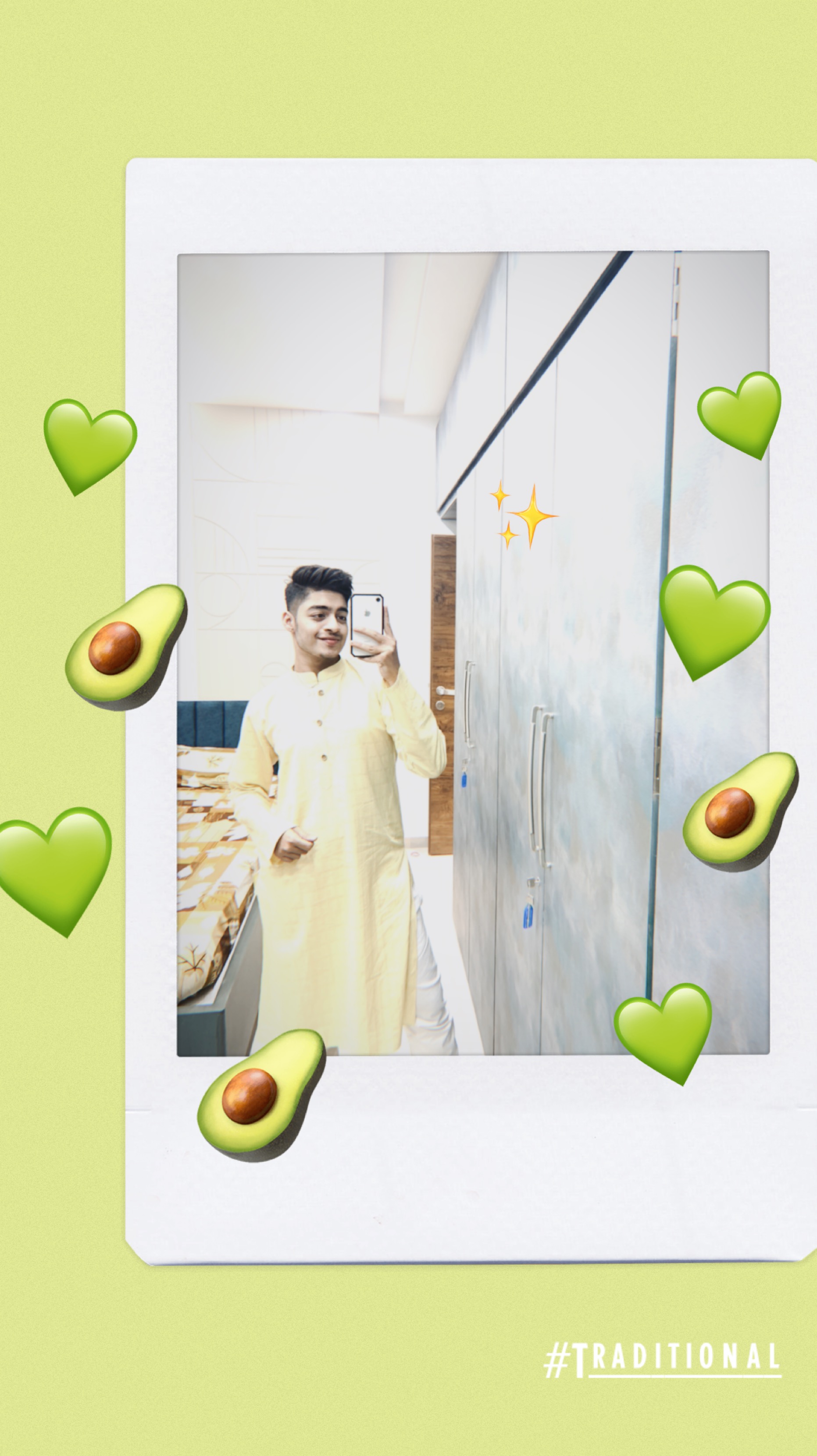 All photos are clicked by my iPhone !
Also every decor stated above is done by me!
THANK YOU FOR READING TILL THE END !
Also a big THANK YOU for all your support and love that this platform has showered on me!
I AM ALWAYS AND ALWAYS GRATEFUL TO YOU GUYS!