I was in conversation with a friend few days ago where we discussed social issues–racism, bigotry, police brutality as well as racism towards black people. I was looking for some resources to share with my friend and then couple of days ago I began using Notion app and which led me to this interesting directory full of useful information on the black community.
If you are interested to learn about the black community and the issues they face today then you can visit this link and learn more.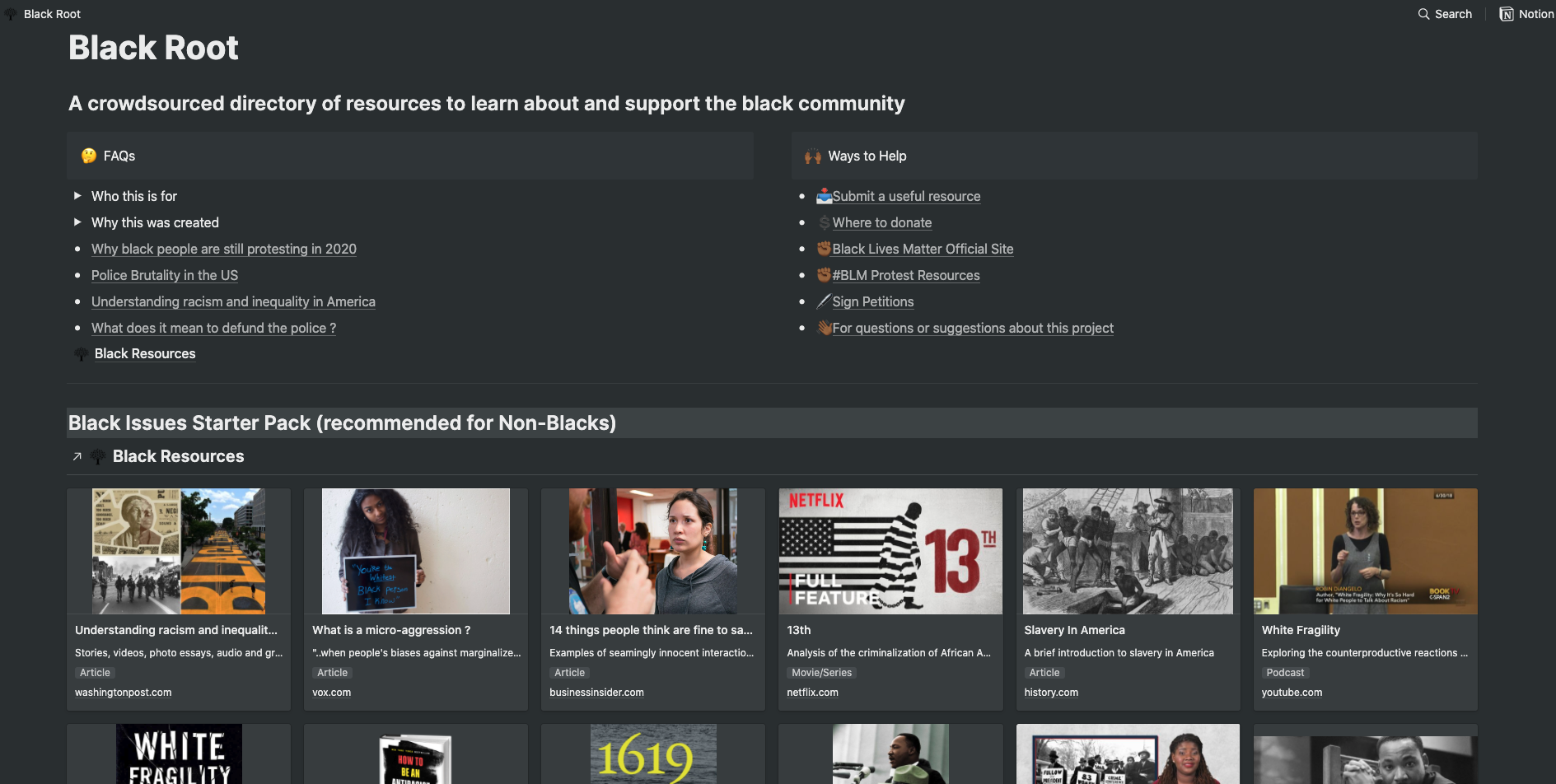 In India there's plenty of all of these issues (racism, bigotry, fascism, police brutality, government funded atrocities towards minority communities) but that will be a different conversation for another day.
Unfortunately, even in these modern times it seems we have a long way to go before we are more accepting of people around us. But it's important to fight for our rights and push back on supremacist agendas.
But as responsible citizens we should support equality for all. I suggest you go through the directory if you want to learn more or share this with a friend who is keen to learn more about the black community.