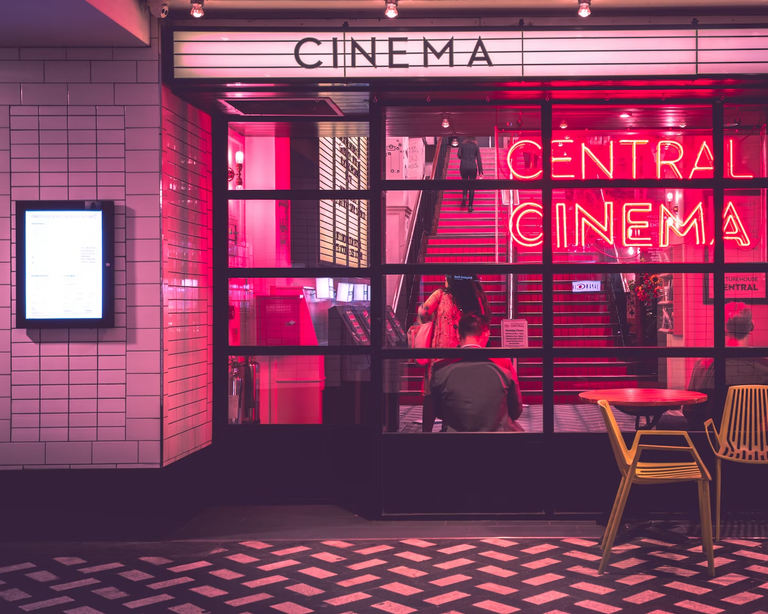 Fuente
Voluntary stay
The words explode between your teeth
like caramelized popcorn
of a sunday matinee,
while the surround sound of existence
laments and screams,
which like ghosts
cross the room from end to end.

You can almost feel
the breath of the protagonist
when he says "I give up"
and the end credits start to roll
from the bottom of the screen.

There are all those who were extras
and co-stars of your life,
and you look at their names
hoping that in the end
there's a post-credits scene
that tells you what's next,
now that your story is over.

But there's nothing,
just a fade out to black,
and an intense light
that floods the darkness
from the doors that open
to evacuate the room.

You bite down with your wisdom teeth
one last popcorn
saying goodbye",
and you get up with an empty tray
of what your life was,
between your hands.

You understand then,
that in this projection room
there is no voluntary stay,
and as they take you out of the building,
you only manage to repeat again,
now without an audience and almost in silence:
"I give up, I give up."

©bonzopoe, 2022.

Thank you very much for reading this post and dedicating a moment of your time. Until next time and remember to leave a comment.