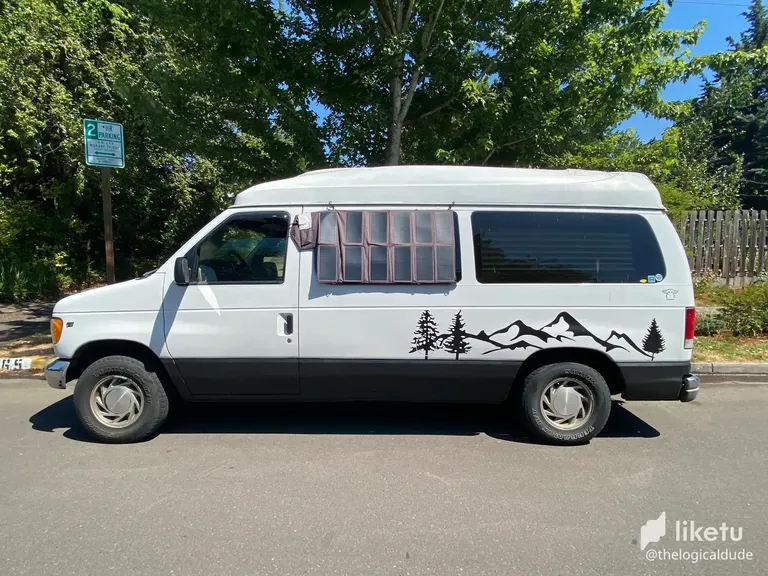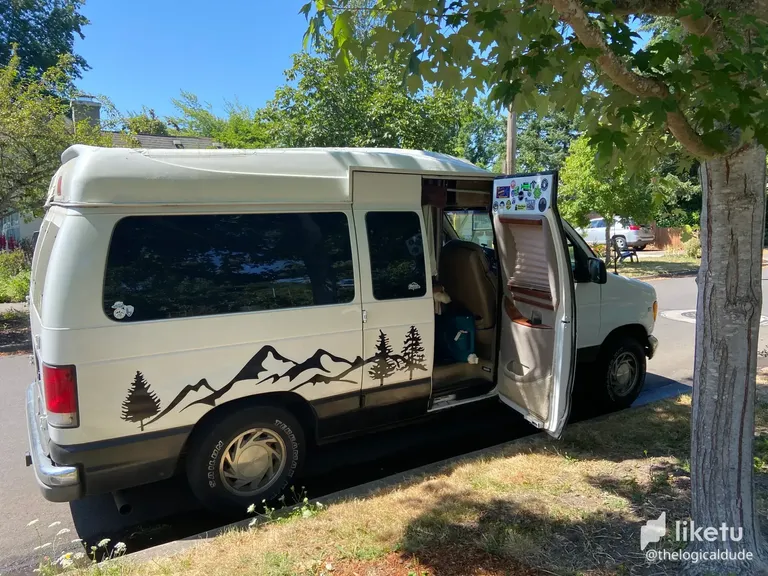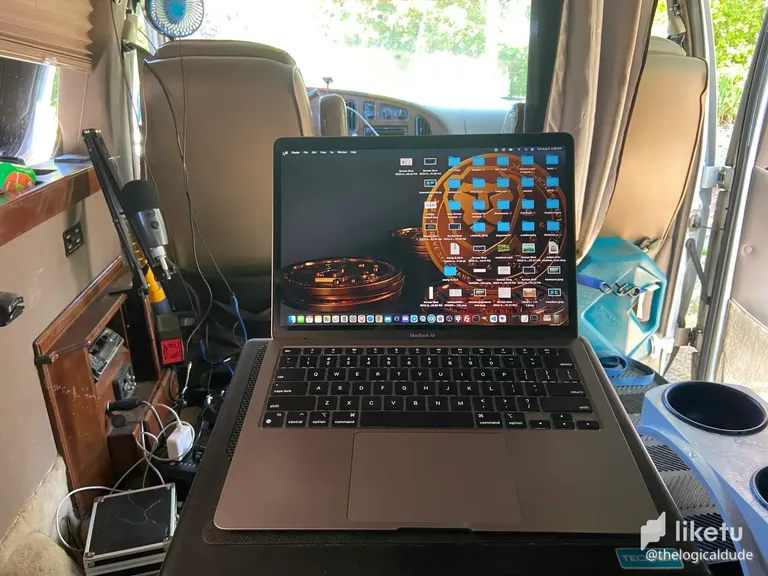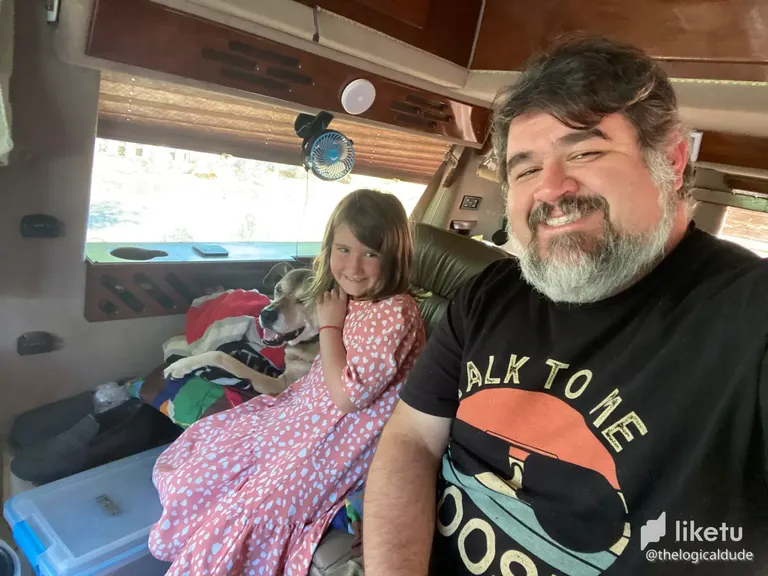 What's happening my Hustlers! The awesome thing about van life and being a digital nomad is that I can make my office pretty much anywhere, even street side in a city neighborhood! Being that I pay for my kids' internet connection through Xfinity/Comcast, I get access to the xfinitywifi hotspots so pretty much any neighborhood in the city, using a VPN of course, I can get connected to the internet. If I can't connect to a hotspot, I can just turn my phone into my hotspot! If I am in a spot that I can pull out the solar panel, then even better! Free power!
Today I am hanging out near my sister's house because my parents are in town and waiting on them to come home so I decided to set up shop and get some work done.
Then my little niece decided to some and say hey and hang out in the van for a bit and asking me all kind of questions about living in a van, which I answered every single one honestly, lol, even the questions about my bathroom situation, lol.
Anyway, gotta get back to it, gotta go out and spread the word of the blockchain and do some other things, lol.
Anyway, until next time hustlers,
Be Cool, Be Real, and always Abide!
Support The Logical DAO
If you want to support the efforts of The Logical Dude and his projects that come out of The Logical Labs, you can support by purchasing a special NFT directly from the site using pHBD on Polygon! These funds are used to fuel the income engine in The Logical DAO
https://thelogicaldude.com/nfts
https://thelogicaldude.com/dao
The Logical Labs Projects
https://hivelist.io - Classifieds, NFTs, DEFI Pool, Online Retail
https://HiveHustlers.com - Community for Entrepreneurs and All Around Hustlers
https://coin-logic.com - Live crypto market data, news, and research
https://blocktunes.net - Music NFTs, DAO, Downloads, and more
https://groovelogic.audio - DJ/Producer/Sound Engineer music and services
https://weedcash.org - The Highest Form of Social Media
Video Channels
View my channel on 3speak.tv! Video platfrom for a free speech society!
https://3speak.tv/user/thelogicaldude
But if you must... here is the YouTube channel link:
https://www.youtube.com/channel/UCtGApfTp4ZzLHksDdImJ9JA
Other Ways To Support
If you like what I am doing, please consider voting for my Hive Engine witness with your staked WORKERBEE!
https://tribaldex.com/witnesses
Get started playing Splinterlands, the top blockchain game in the world, today!
https://splinterlands.com?ref=thelogicaldude
---
For the best experience view this post on Liketu