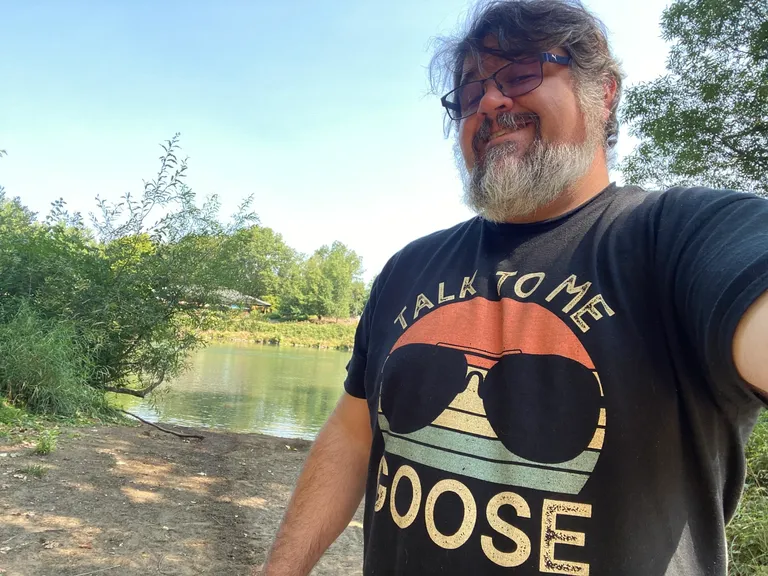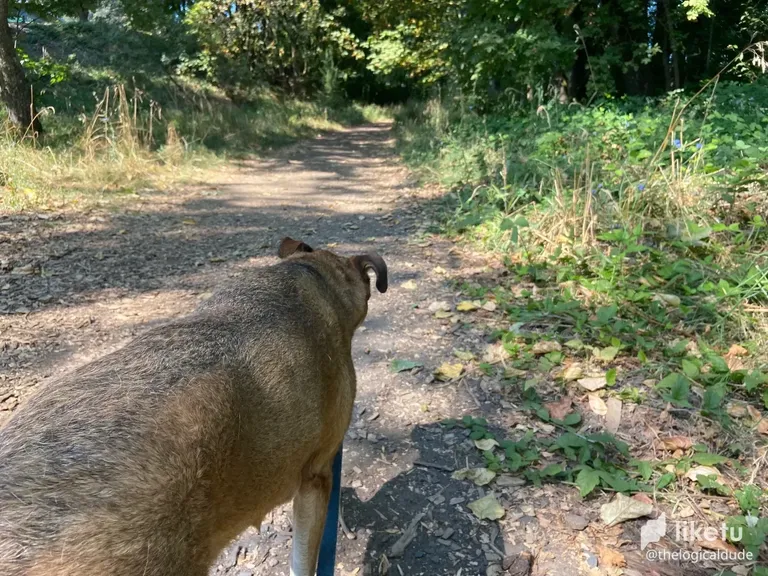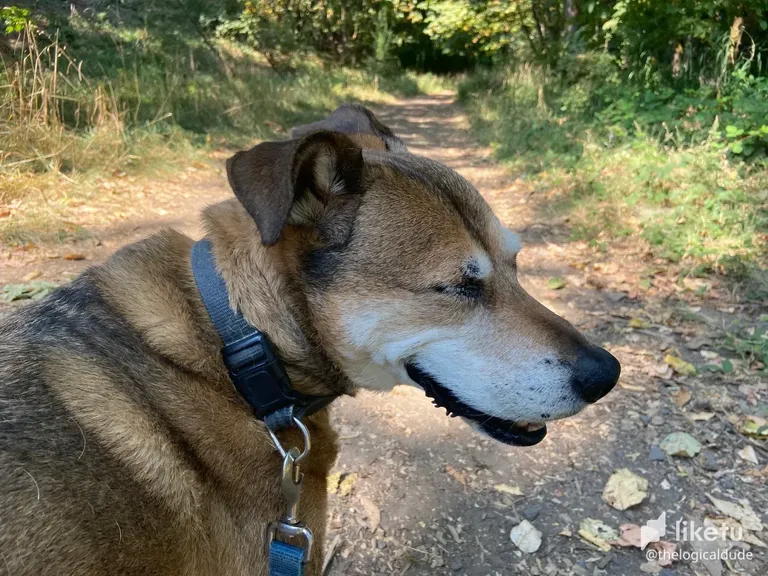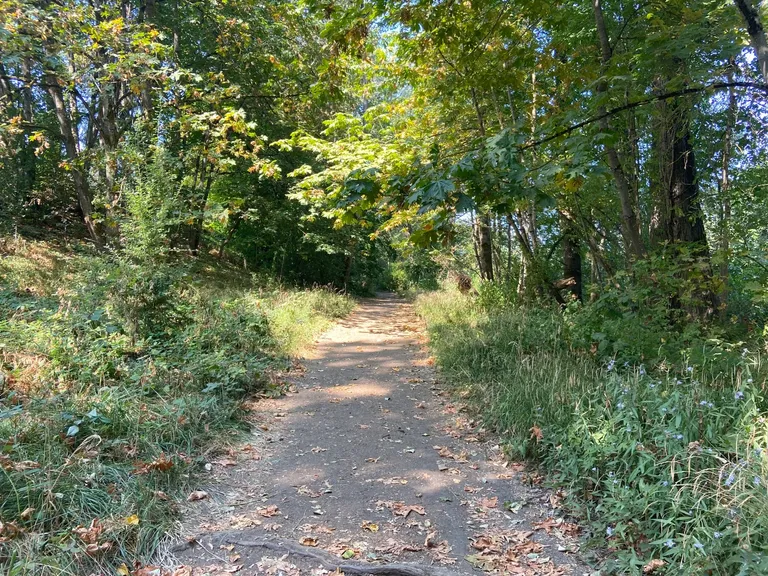 What's happening, everyone? Well, I found out that the community center at my second favorite park in Eugene has community wifi! Boom! That means I can work without using up my hotspot data! This gives me and Chip the opportunity to get out and about on a riverside trail while I take a break from working.
Chip likes it down here. We don't get far fast with him these days. He likes to take his sweet time and sniff every freaking square inch of the place he can, lol. But hey, he sets the pace, so it must mean that I need to slow my roll sometimes.
I have been working a lot and learning even more lately with this new job. It's really a part-time kind of thing that I do on my own time, so I spread some of the work out through the day and bounce to some other things here and there to keep my brain fresh. Got off a call with Chainstack, they are a node company I am using to run the BSC node for @blocktunes. The rep reached out after looking at BlockTunes and wanted to know more about what we were doing! He likes the path we are heading, so I guess we are doing something right after all! I would rather get everything set and working properly before really putting it out to the world on a grand scale.
One thing I have been learning about with this new job is marketing because that's pretty much my job, so I am going to bring a lot of the skills I have learned from there to BlockTunes and @hivelist.
Anyway, I hope everyone has a great rest of their day! Now that I am refreshed, from the walk, it's time to get some food and back to work!
Be Cool, Be Real, and always Abide!
Support The Logical DAO
If you want to support the efforts of The Logical Dude and his projects that come out of The Logical Labs, you can support by purchasing a special NFT directly from the site using pHBD on Polygon! These funds are used to fuel the income engine in The Logical DAO
https://thelogicaldude.com/nfts
https://thelogicaldude.com/dao
The Logical Labs Projects
https://hivelist.io - Classifieds, NFTs, DEFI Pool, Online Retail
https://HiveHustlers.com - Community for Entrepreneurs and All Around Hustlers
https://coin-logic.com - Live crypto market data, news, and research
https://blocktunes.net - Music NFTs, DAO, Downloads, and more
https://groovelogic.audio - DJ/Producer/Sound Engineer music and services
https://weedcash.org - The Highest Form of Social Media
Video Channels
View my channel on 3speak.tv! Video platfrom for a free speech society!
https://3speak.tv/user/thelogicaldude
But if you must... here is the YouTube channel link:
https://www.youtube.com/channel/UCtGApfTp4ZzLHksDdImJ9JA
Other Ways To Support
If you like what I am doing, please consider voting for my Hive Engine witness with your staked WORKERBEE!
https://tribaldex.com/witnesses
Get started playing Splinterlands, the top blockchain game in the world, today!
https://splinterlands.com?ref=thelogicaldude
---
For the best experience view this post on Liketu