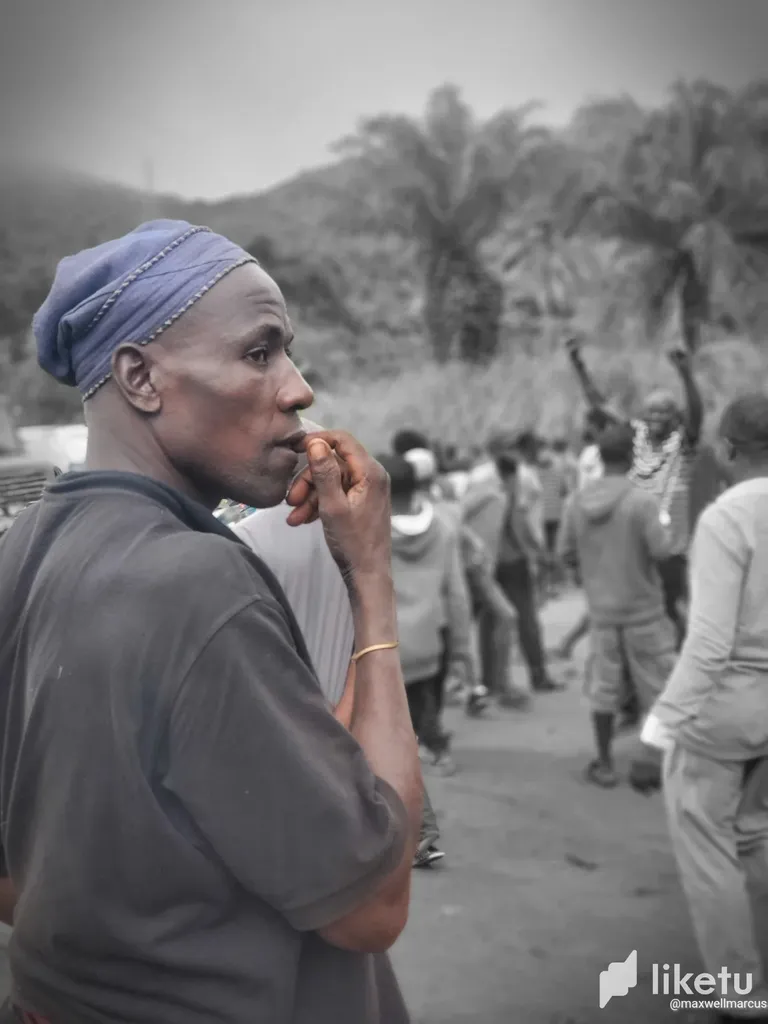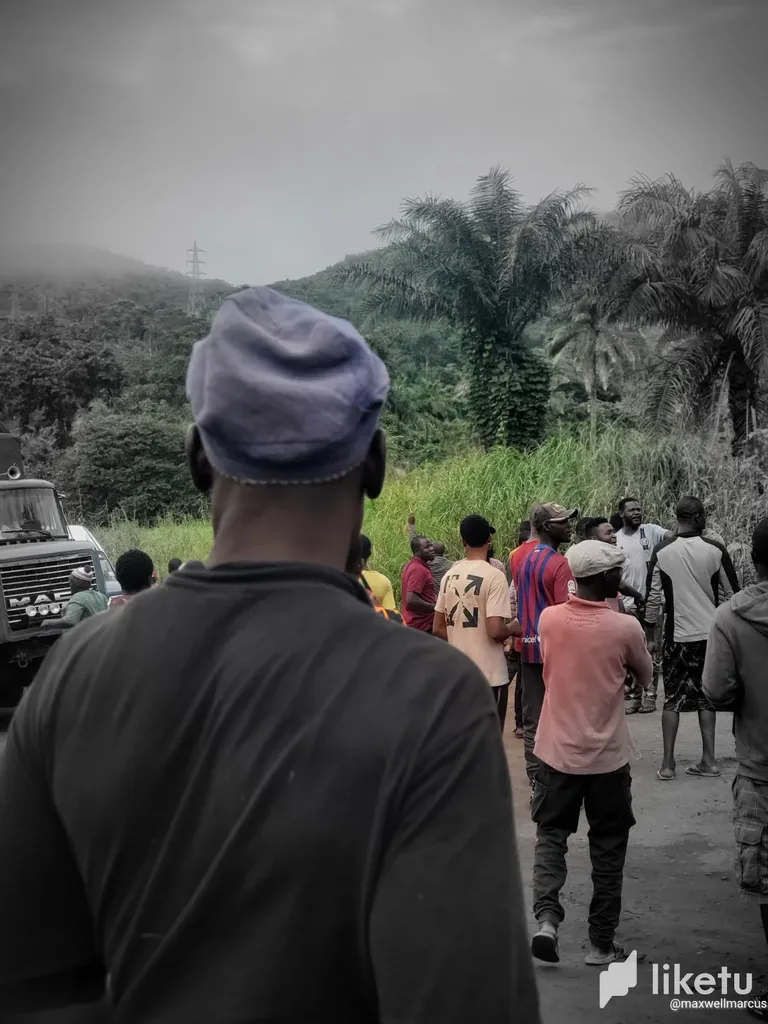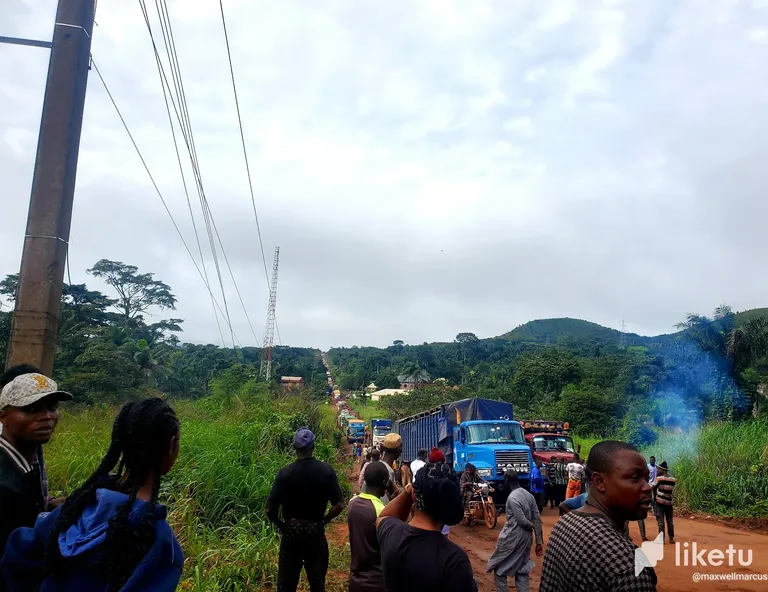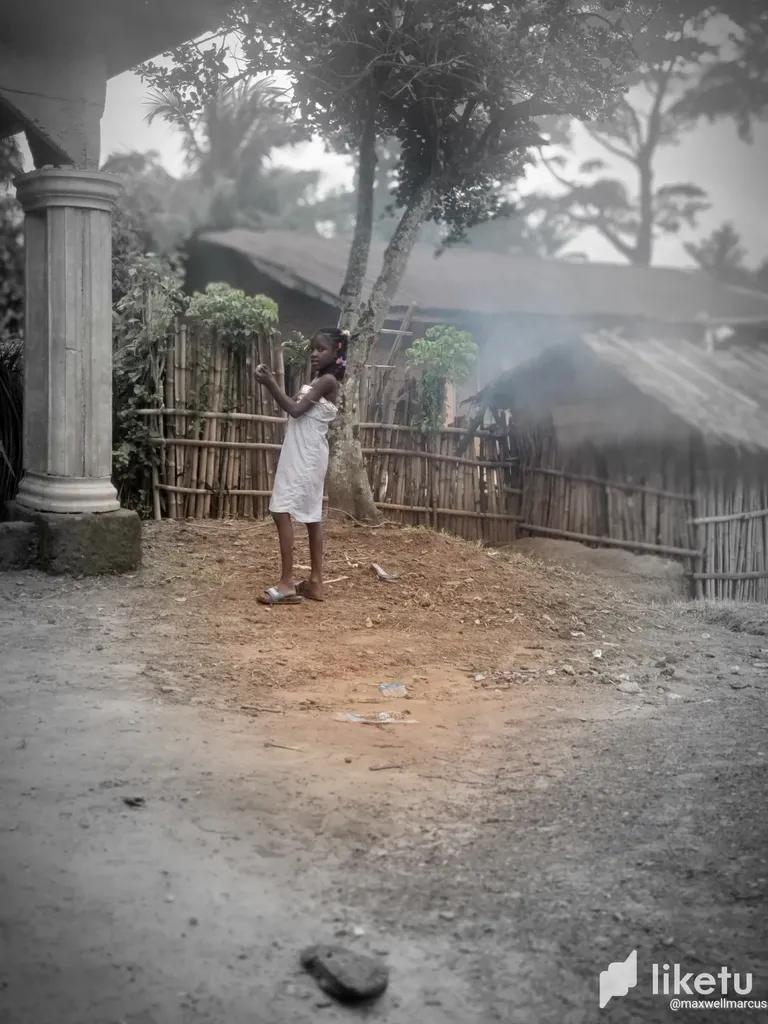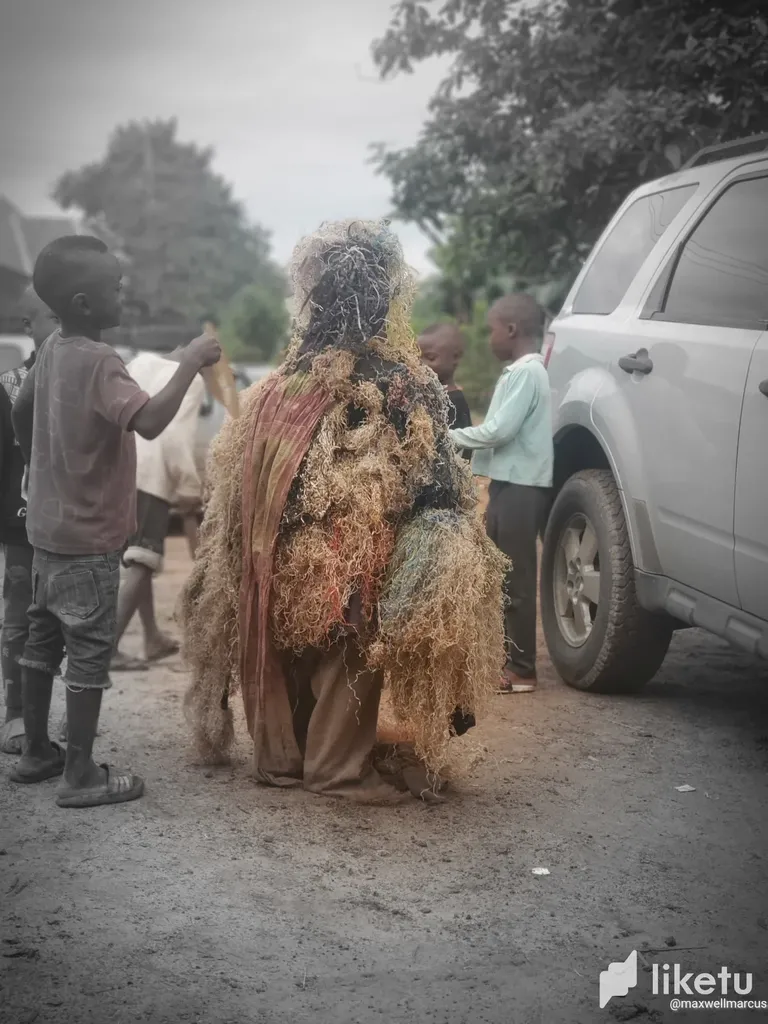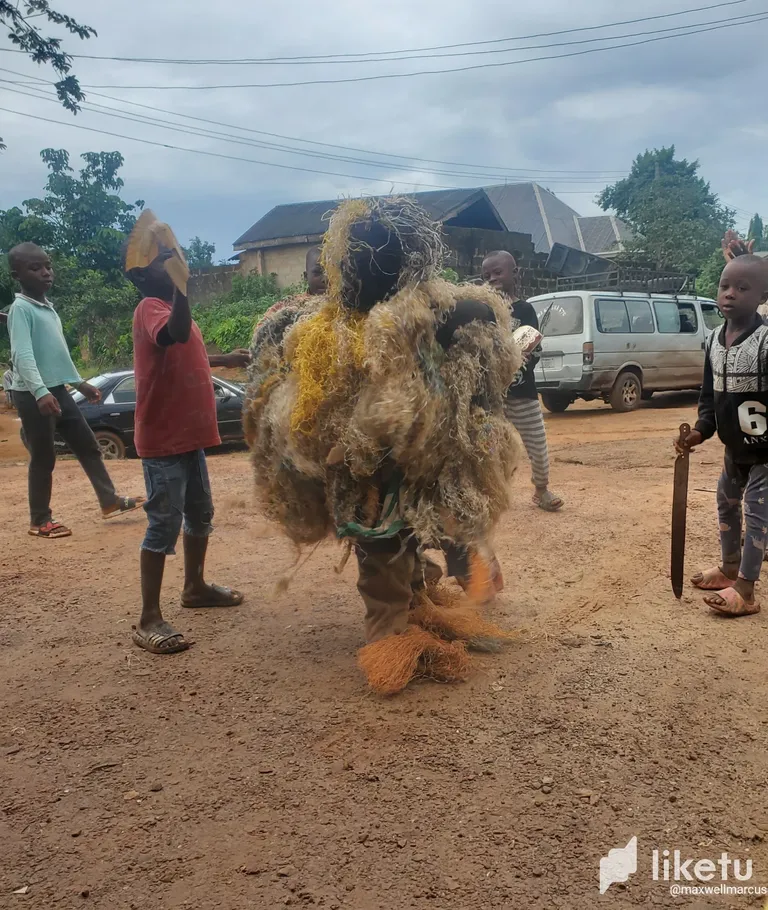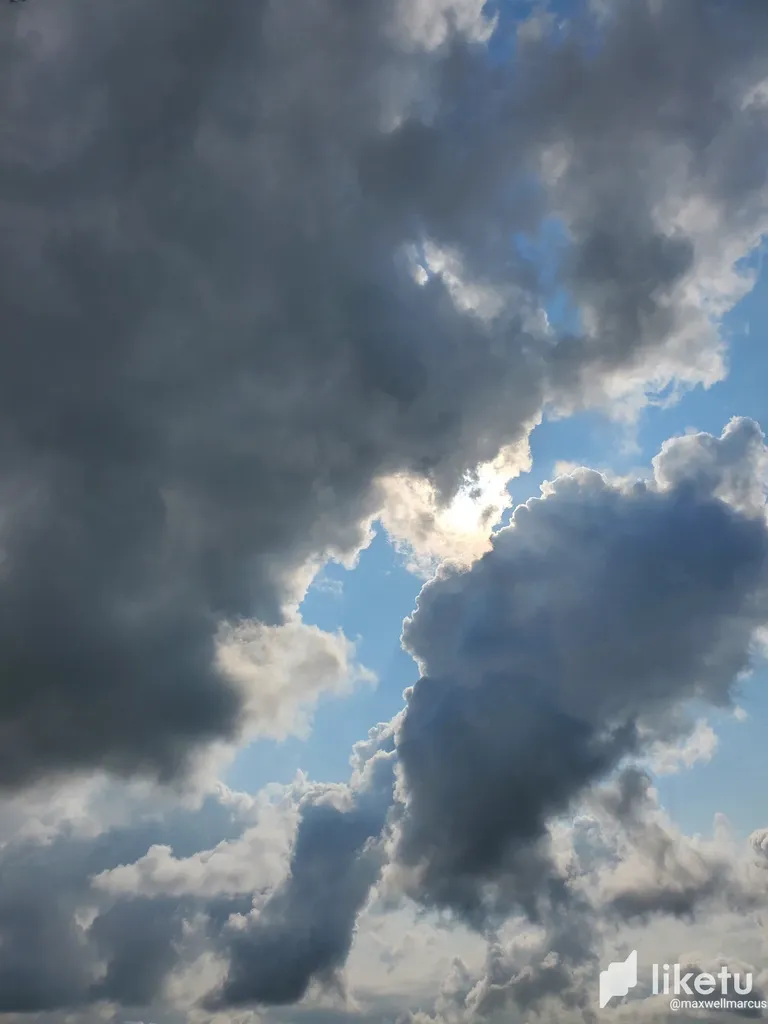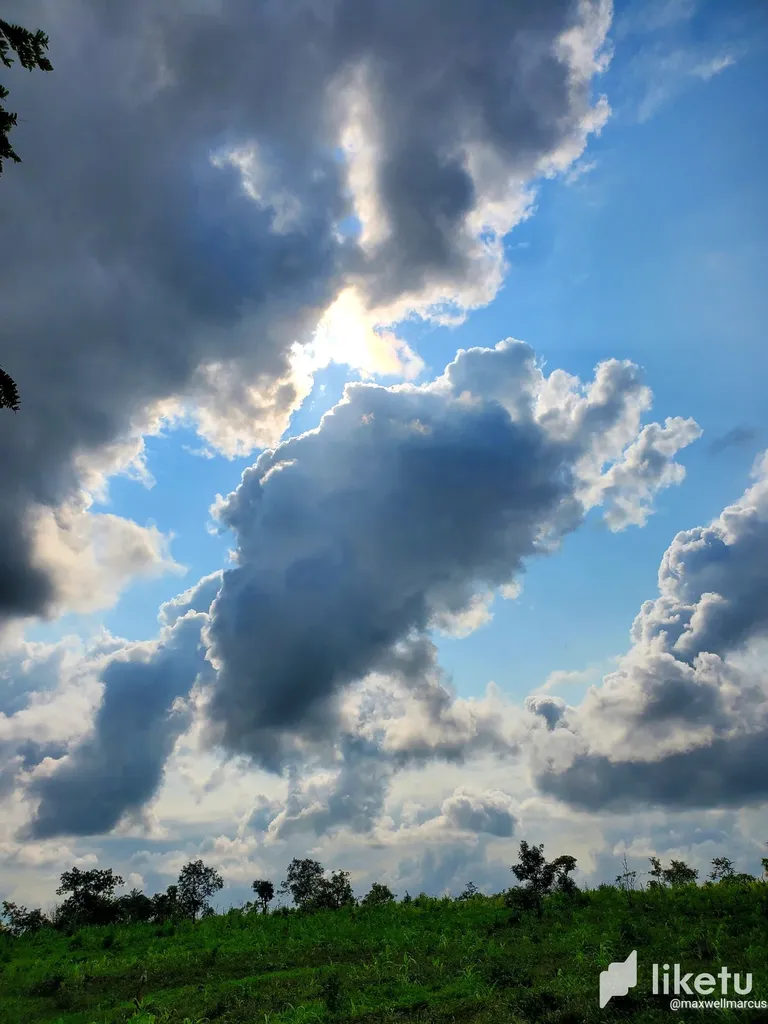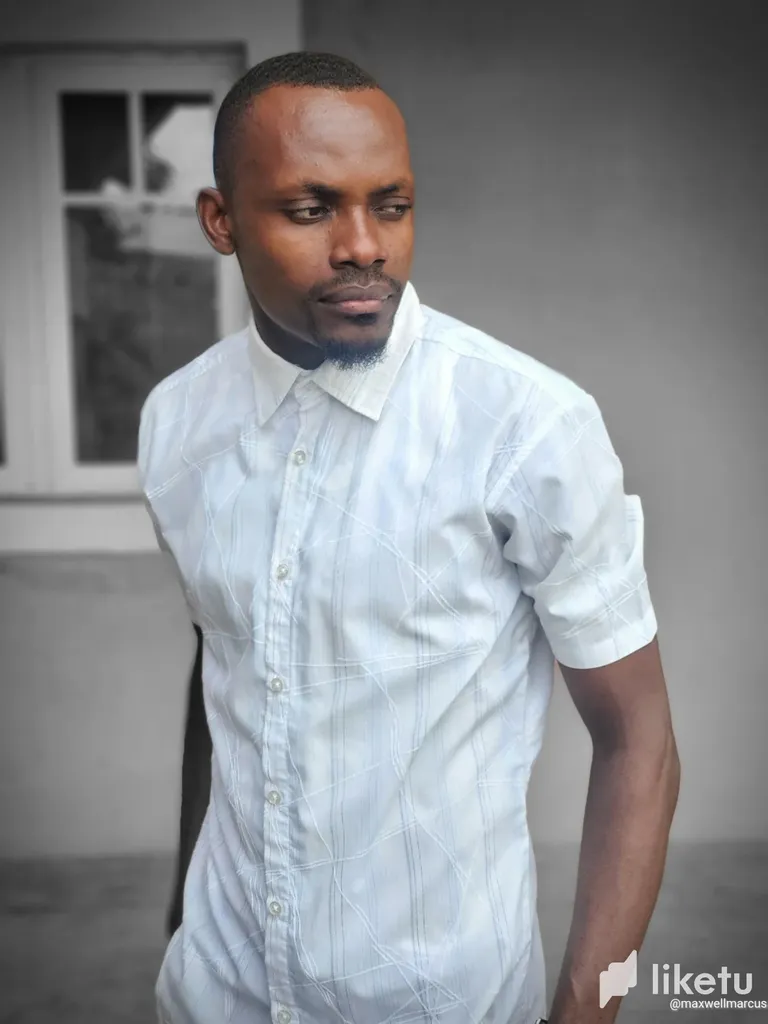 Sometimes you look around for inspiration but couldn't see. Well, next time, all you gat to do is open your gallery, scan through some photos you've taken in the past.
Look well, there's something great hidden in them which you could tell. Some have greats stories that you probably would never forget while some are full of memories that are still fresh.
A look back at different photographs I took in different places and States....from Abuja to Nasarawa, to Imo, and then to Abia State.
This first photo was taken in Enugu State, a certain village unknown to me. It wasn't actually my destination but some constrains made me stopped there. A trailer broke down and two more followed suit on the other lane which caused hold up. People had to sleep there till the following day when the trailers were repaired and removed.
The dude never actually noticed I was about to shoot him. I was actually wondering what he was up to when others were jubilating after those trucks were moved out. When you look closely, you will see others in jubilation but his own case was different. He's really got something running through his mind.
Take a look at that trailer as it was giving way for othere to pass after being repaired. The road didn't even help matters. It was really bad. Yup, that's not even the major road. The major road is no longer motorable so people ply this route. A long queue with no sight of ending awaits.
The little girl's photo. I actually never knew she was watching - looking at my direction - Not even after taking it but until some days later, when I stumbled upon the photo and zoomed it. There she stood, staring at me.
In a village called Umuokochi, in Okigwe, Imo where I went to see a friend who was preparing for his dad's burial, I found these group of boys and one was the headboy. They were having fun I guess.
... I actually don't know what they note him as but I call him baby Masquerade. The dude was so good that people dropped money for him while he was dancing.
There is sometimes the way the sky just rumbles and you look up and feel it is quite close to you. This is exactly how I felt after looking up and seeing the sky. I just couldn't miss taking a shot of such scene. And come to think of it the sun was already setting. That photo was taken in Wamba, Nasarawa, when I visited my farm.
What if I said I was once a model...would you believe? Well, it's a story for another day.
I'm sure you might be wondering how I look like, yaeh, that's me.
I have a couple of more photos to share but I will stop here for now.
Have a nice day.
---
For the best experience view this post on Liketu