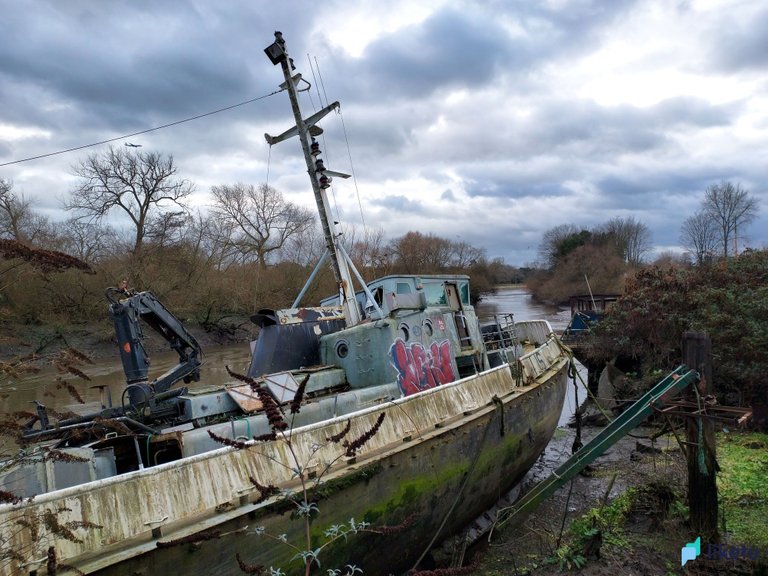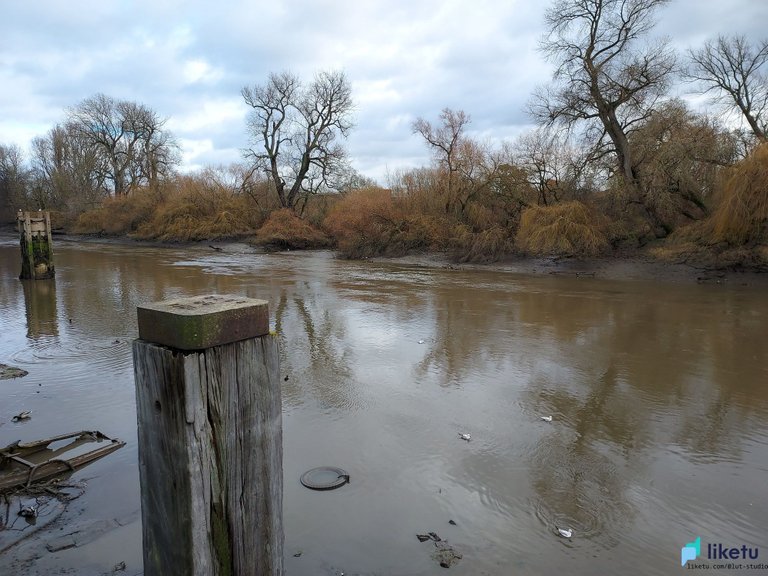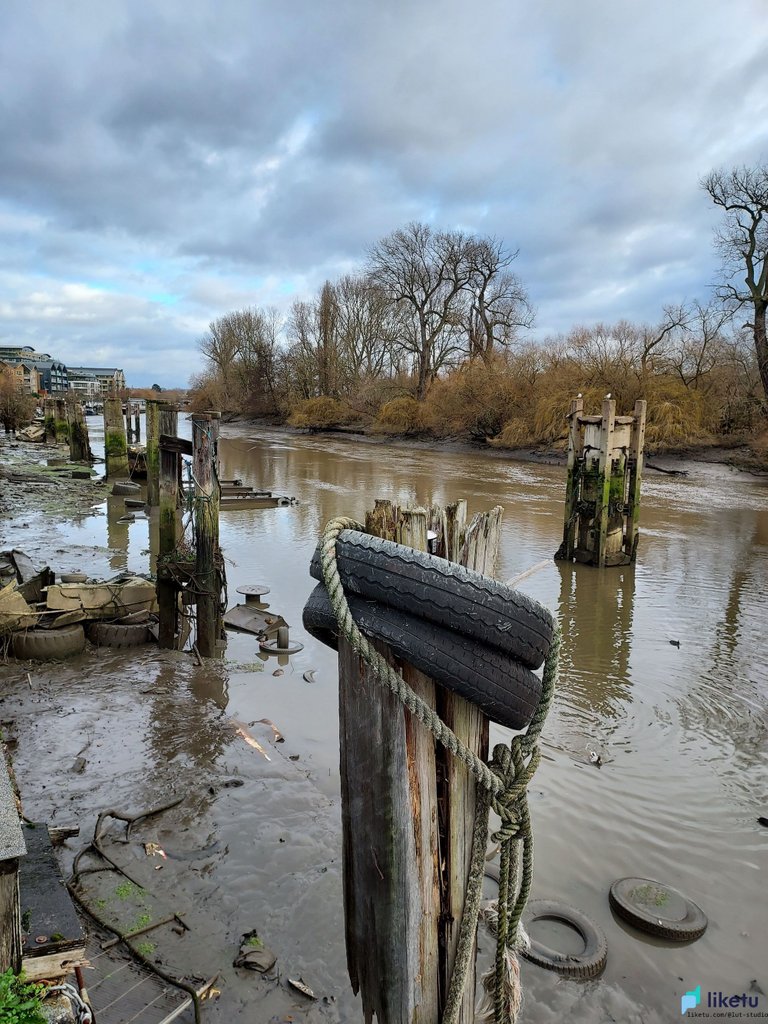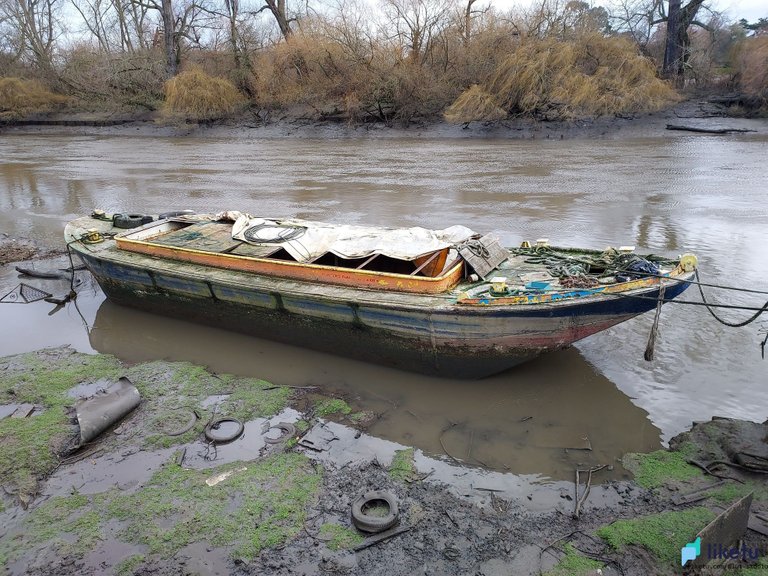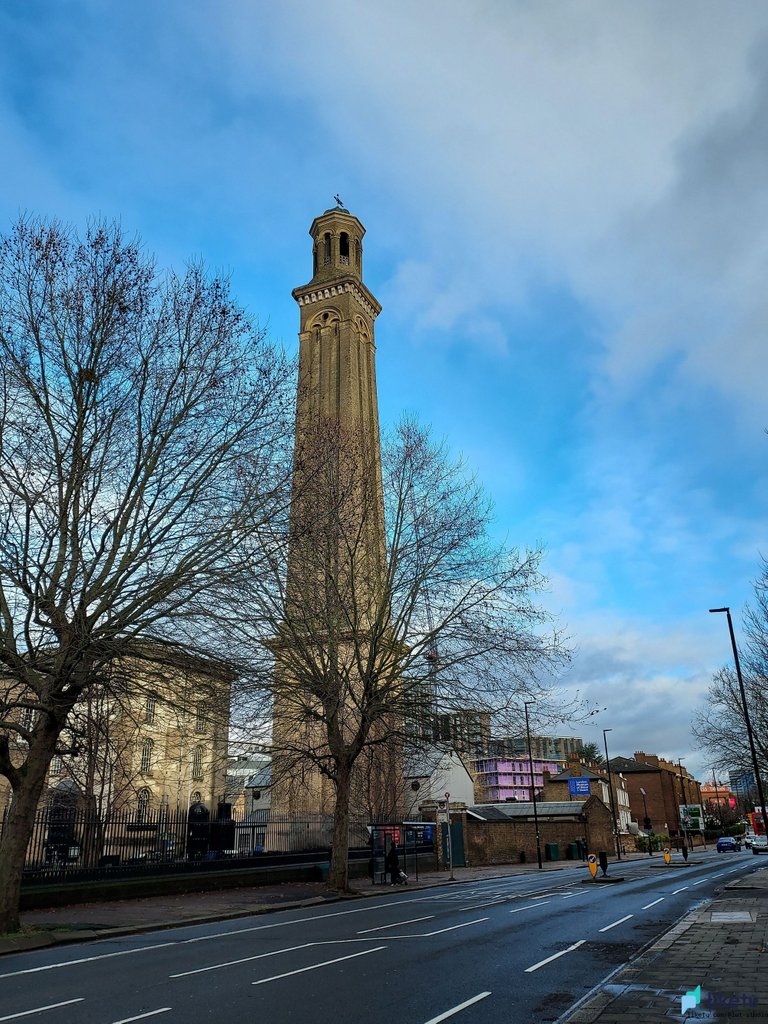 All visitors to London in UK will have seen the Thames River, you can't really miss it so many of the landmarks are nearby it. However what many people don't know is that part of the Thames River in central London is just a very small part of the entire Thames which is nearly 350 km long!!
Once you venture out a little from central London, the view along the Thames changes drastically. I quite liked this section not far away from the famous Kew Garden. It has a sad feel to it. An abandoned working boat of some sort, the remaints of the pillars in the river bed which probably supported a pier or jetty in the past, and another small ship that even the vandalist didn't find interesting enough to make their mark. These were all signs that this area probably used to be a little bit more busier than it is now.
One landmark that is still being loved is the London Museum of Water and Steam and its stunning 200 meter tall tower. This Grade 1 listed structure was built around 1867 and can easily be seen if you're around the area. Sadly the tower isn't open to public, otherwise it would have been awesome to climb up there and see this part of London from high above.
---
For the best experience view this post on Liketu