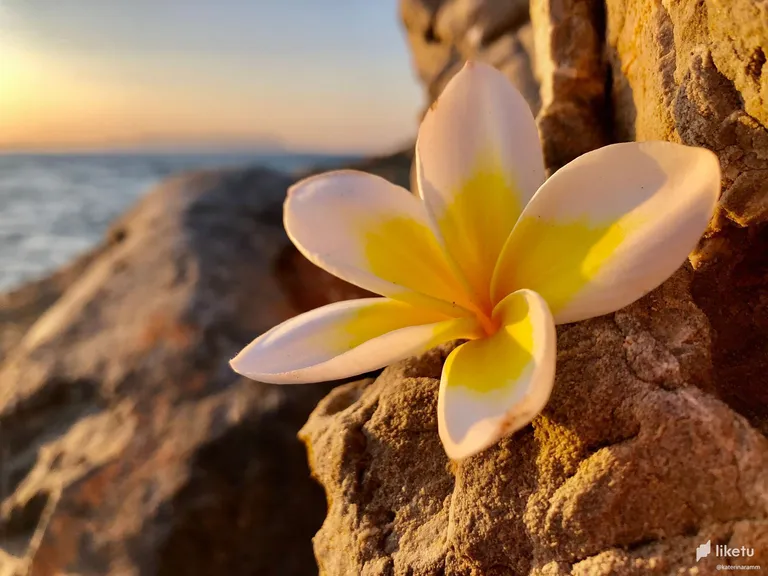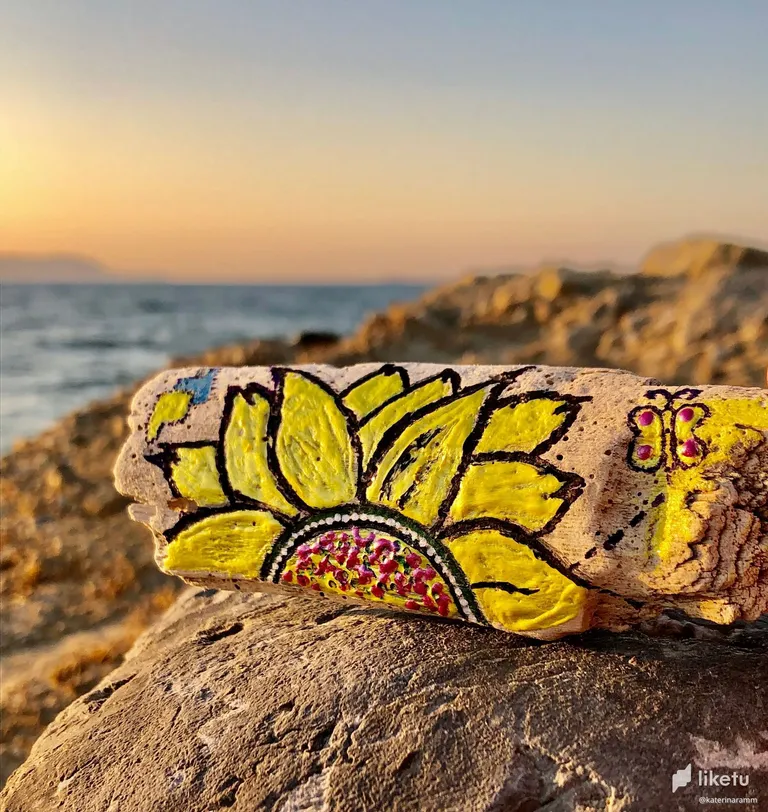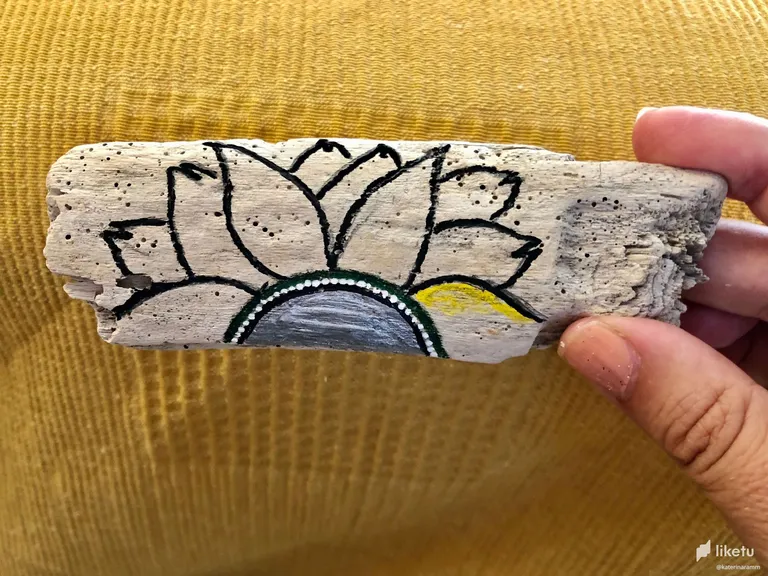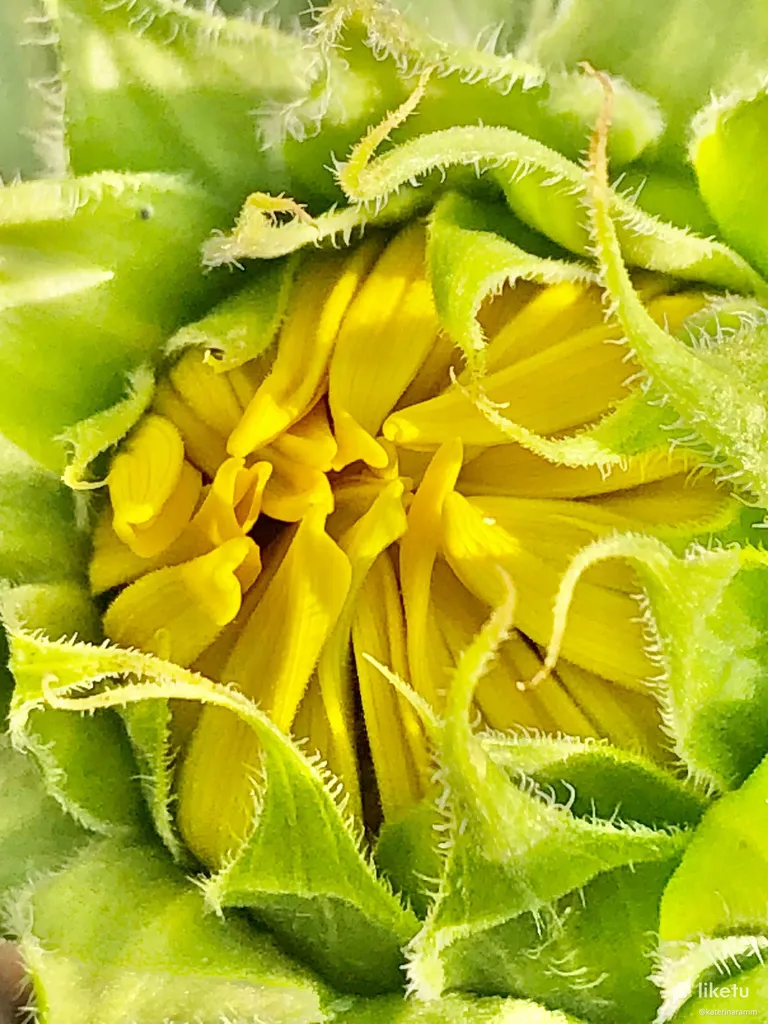 Just before revealing its hear to us..... a beautiful sunflower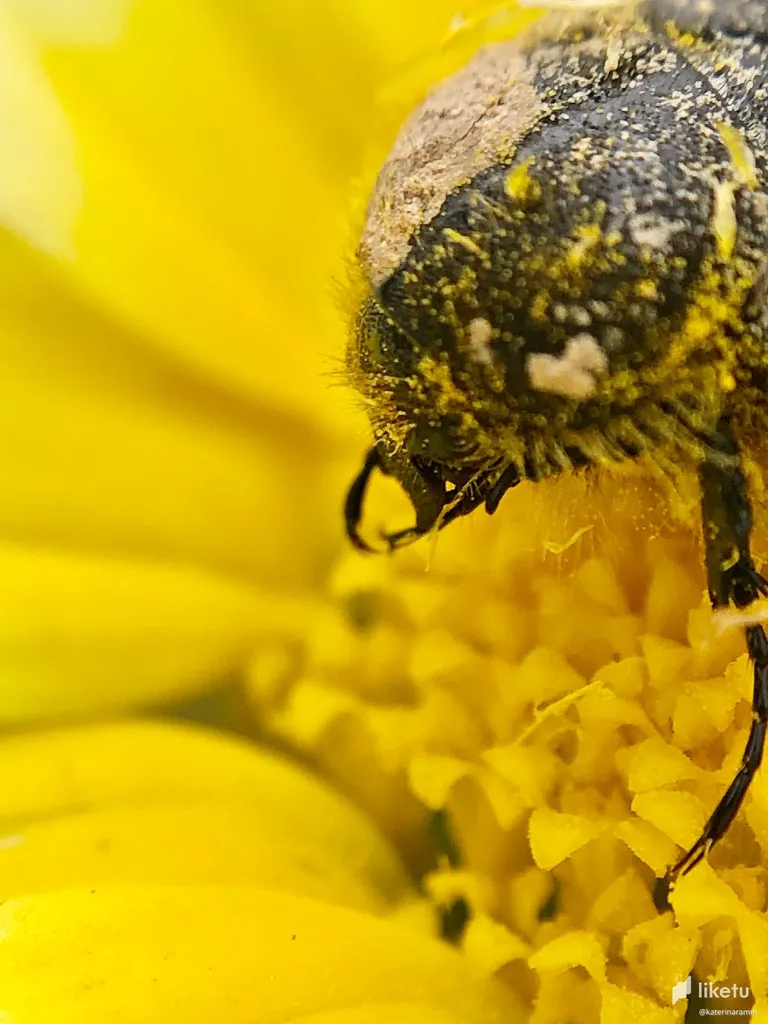 lots of pollen = happy bug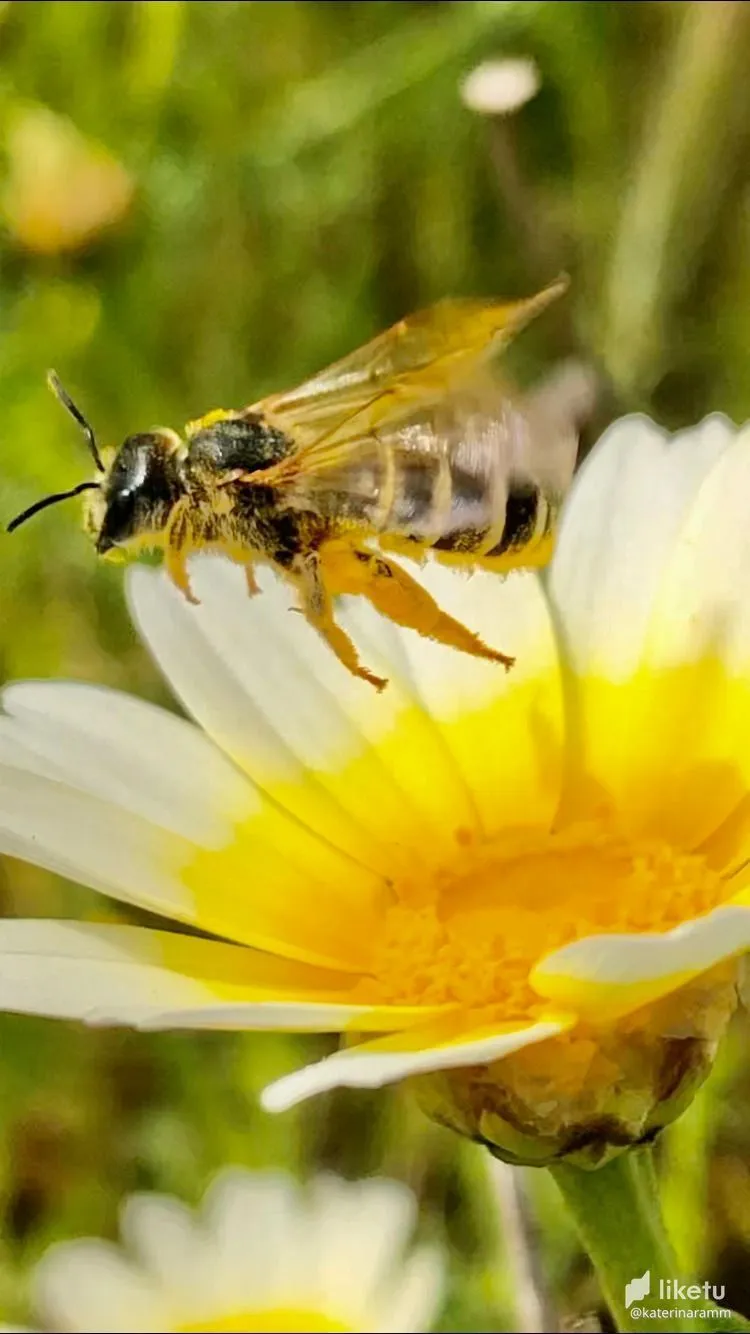 lots of pollen = happy bee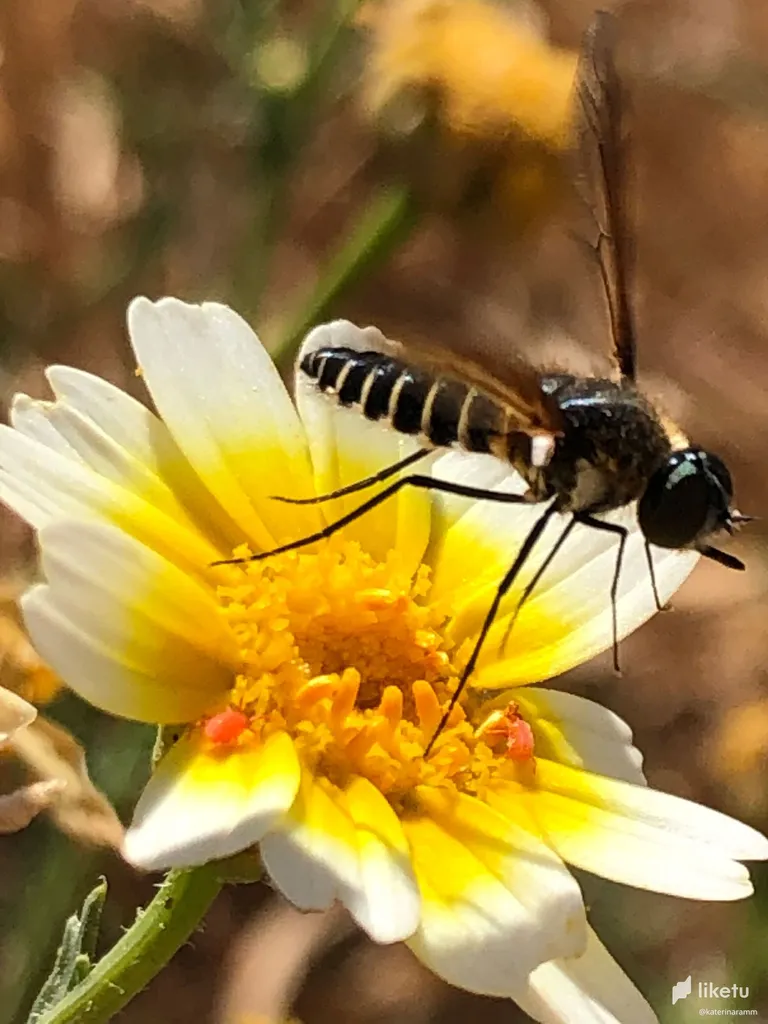 not hungry any more, flying over pollen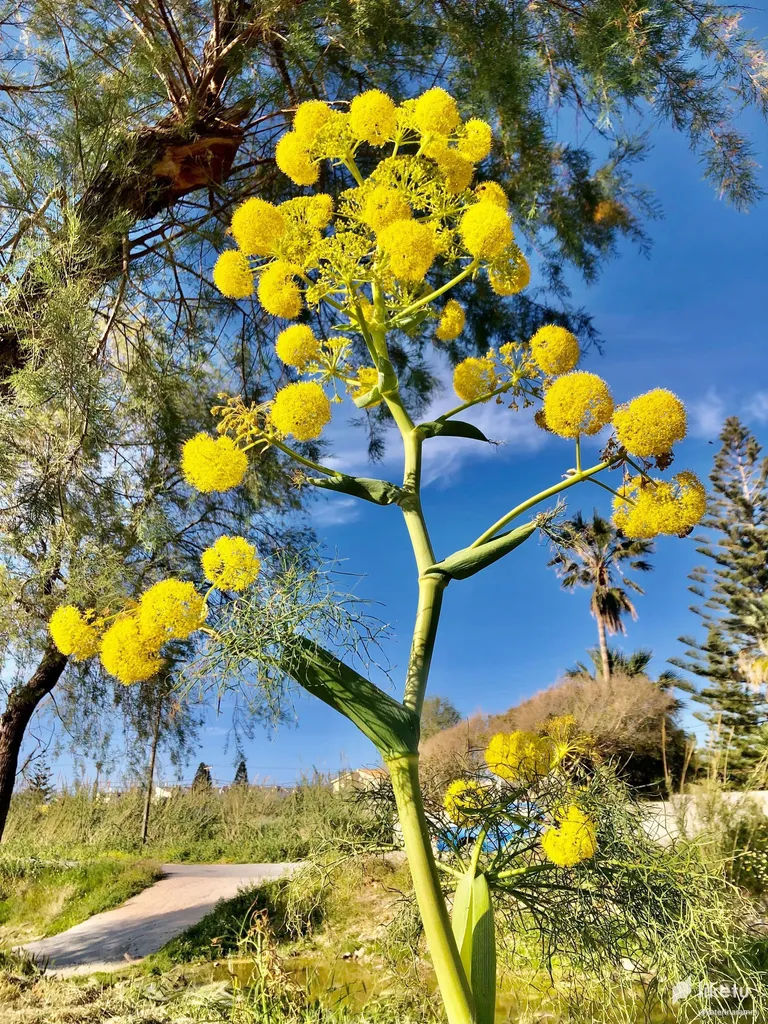 lovely yellow, but without a name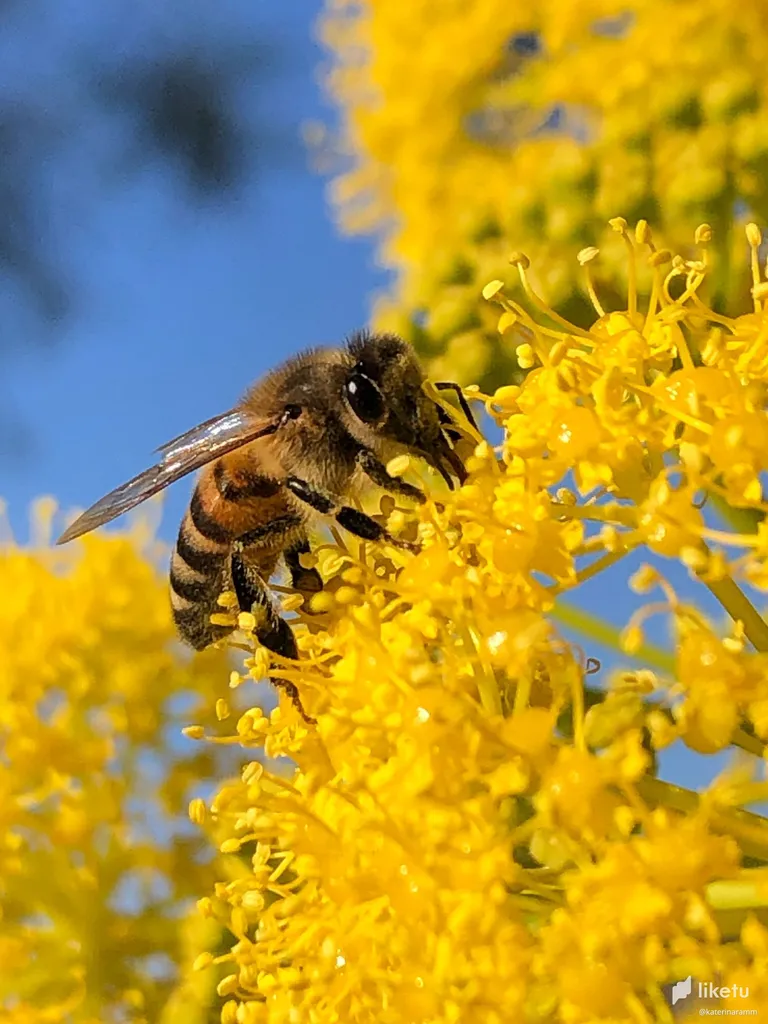 Bee, Yellow & some BLUE!
I only really loved yellow after I discovered photography. Therefore, I can't help it but think of it as a very artistic color.
In the words of Van Gogh, the light of the sun was duzzling him and he would see "yellow, sulphur yellow, lemon yellow, golden yellow. How lovely yellow is!"
If you ever have seen my Instagram account, you will sure have noticed my love for this color .. I just adore seeing it in nature and taking photos of it! I also plan to draw with it more (check out the end of this post)
This post of mine is a participation to the @derangedvisions contest - original post and info here
I decided to test @liketu after some time, and combine it with my love for yellow & photography & for photo contests!
The most difficult thing will be to choose the first photo .. after that, I am going to share many many yellow & happy photos with you :)
Let's go!
My first image is about a .. bee on a yellow something. It is a wild plant, but so colorful!
The second image is the plant itself (not sure how it's called
Let's also learn some interesting facts about yellow, as we are on it!
Did you know..?
Yellow is considered to be a lucky color in China.
I hope that this color is lucky for everyone who has participated!
Moving on
A hoverfly flying over a daisy full of pollen
Also, did you know..?
Yellow is one of the oldest colors in history, seen in cave paintings over 17,000 years old.
The next images are about a bug, a bee and lots of pollen! Aren't they happy!
How could I not include a sunflower? This one is right before opening its heart to us!
And last .. a creation of today!
Thank you all so much for visiting, I hope you enjoyed!
---
For the best experience view this post on Liketu