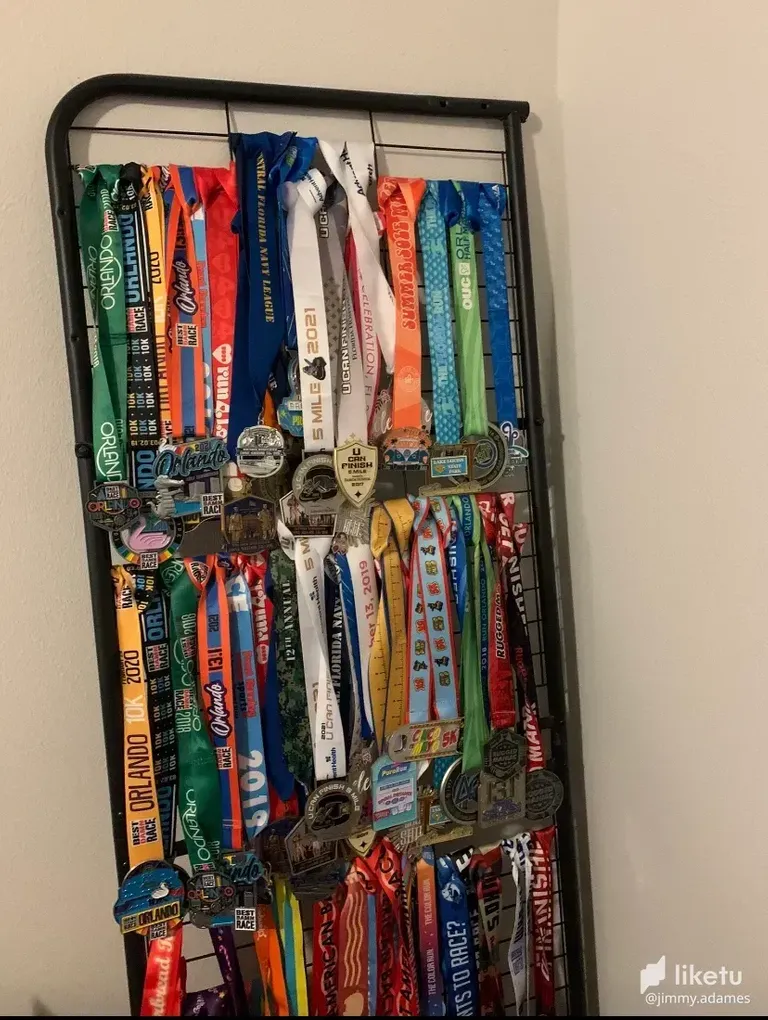 In my last post, I didn't put up a food or nature photo; because I was elated to post about Tiffany and my imminent workout routine to begin again. Needless to say, we are physically rusty at this point and we've gained a few pounds.
Combined, Tiffany and I have lost about 130 pounds and combined we probably gained about 40 of the them back if not a bit more, since COVID, the injuries and the car accident.
We met and immediately became friends due to our admiration of each other's health and fitness journeys and although we had different reasons why we became serious about it, we felt like kindred spirits. We were both married at the time, so we were just friends. Tiffany and I have plans to elope this upcoming November. This was over 8 years ago.
I introduced Tiffa to the HIIT sessions I was doing, but she was doing a remarkable job using fitness videos, changing her eating habits, etc., when I met her.
Another thing that both of us got into heavily was participating in running events. I also posted a picture of the collections of medals we have earned for the 5K's, 10K's and Half Marathons we have participated in. I'm sure it will feel like running in quick sand when we do our first running event, since the last one a while back. Guess what? It may, because we will be running an event at Cocoa Beach this upcoming November. Yes, Cocoa "BEACH"
We never ran that particular event and have been wanting to for years and we signed up months ago to ensure we didn't miss it and payed a lower price to enter.
The first photo in this post is from a stay in Sarasota, this month, two years ago. If I remember correctly, we skipped the workout and just ran the beach that morning for about an hour. It was very early, so the sun was not as unforgiving; but by the time we took the picture it was starting to percolate lol.
---
For the best experience view this post on Liketu