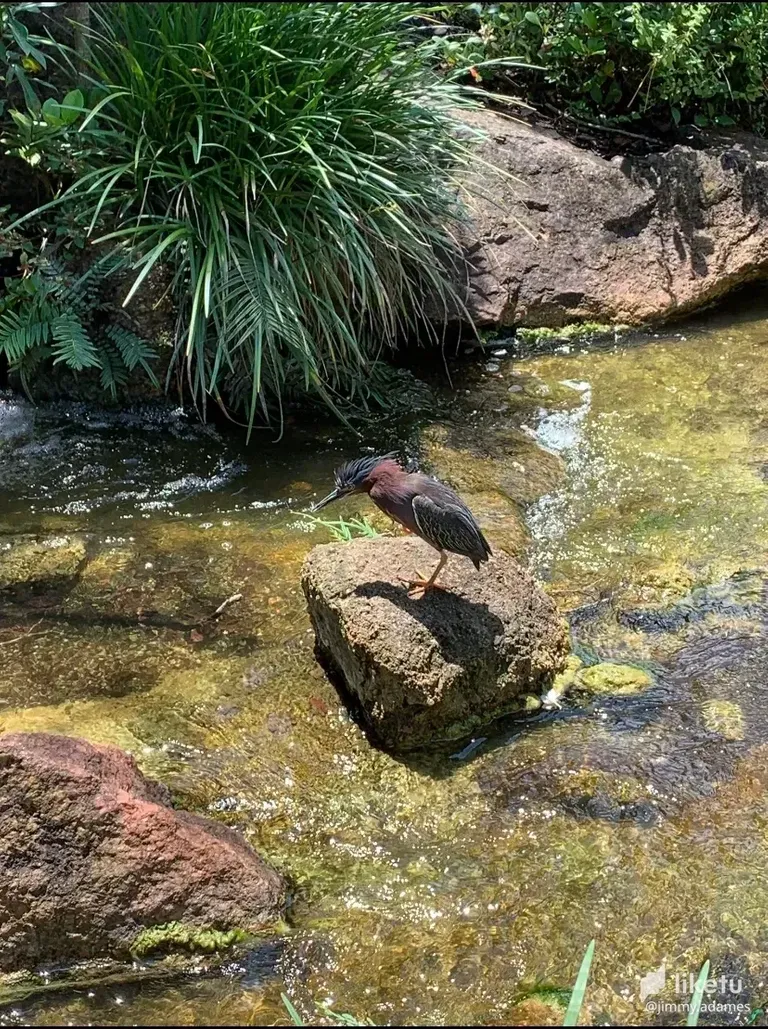 So I continued to search my camera roll for some other pictures and yet again came across another bird shot and went ahead and did a search to see if I could get help identifying it
This particular bird was much nicer looking than the Wood Stork from my last @liketu post.
Now, I don't believe that the one I honed in on is the right one; but it's certain that this bird is a Heron. The closest my search came up with is a Green Heron, but in looking at the top of it's head, not sure it is.
I was not only enamored by the bird, but by the esthetics of it's backdrop.
This is another photo (one of many), that I have taken at Lake Eola Park in Downtown Orlando, Florida.
I need to get back to some iPhone photography courses I invested in. I only purchased the first couple, but although the timing was great for it when I purchased the courses; COVID hit Tiffany and me back in March of 2021; so our life's course took some hits and I just focused on my HIVE activity as being non-negotiable. I was on the same course with the workouts, but even that came off course with the car accident and now I'm counting the days to get back to it - SOON! So hopefully, the same could be said with the iPhone photo courses.
I currently take pictures with my iPhone10 XR.
.
---
For the best experience view this post on Liketu