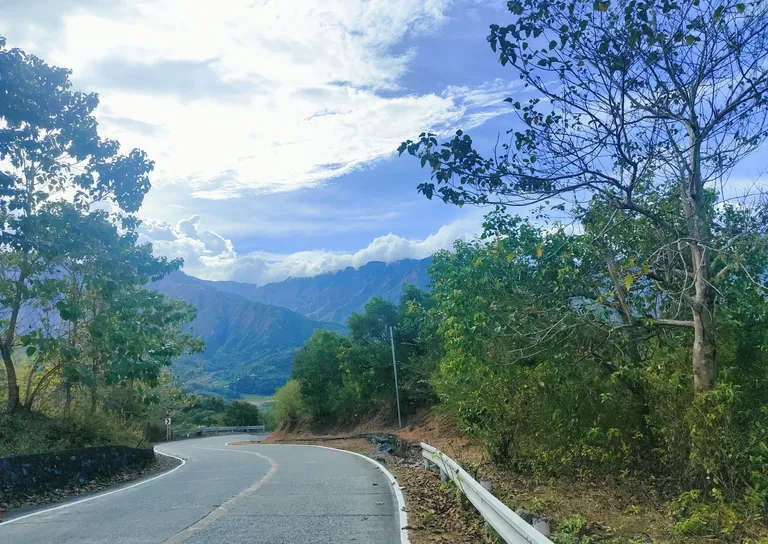 Take me there :)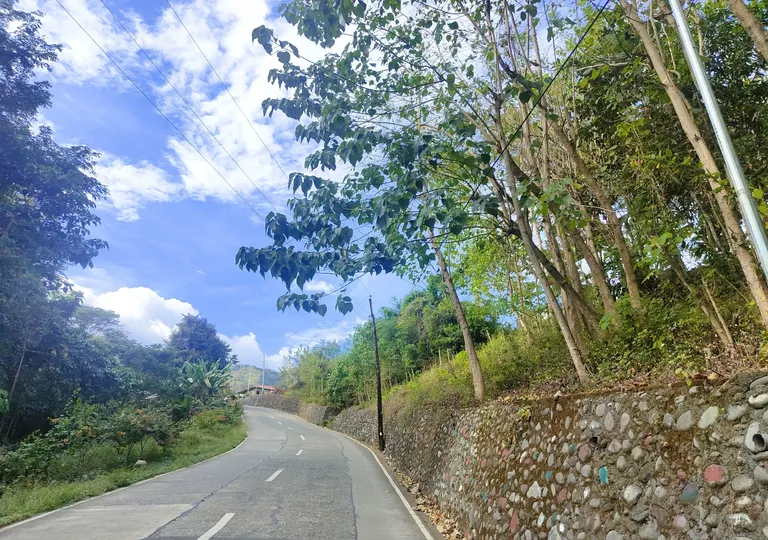 Heading towards the sky :)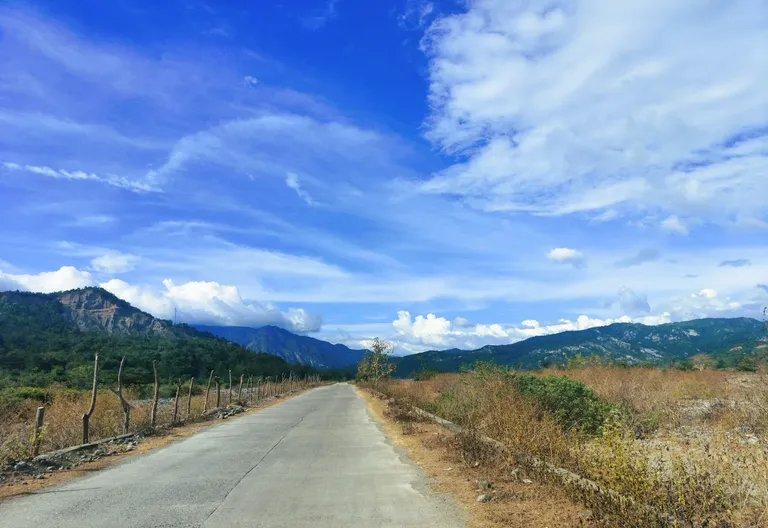 Just go straight ahead!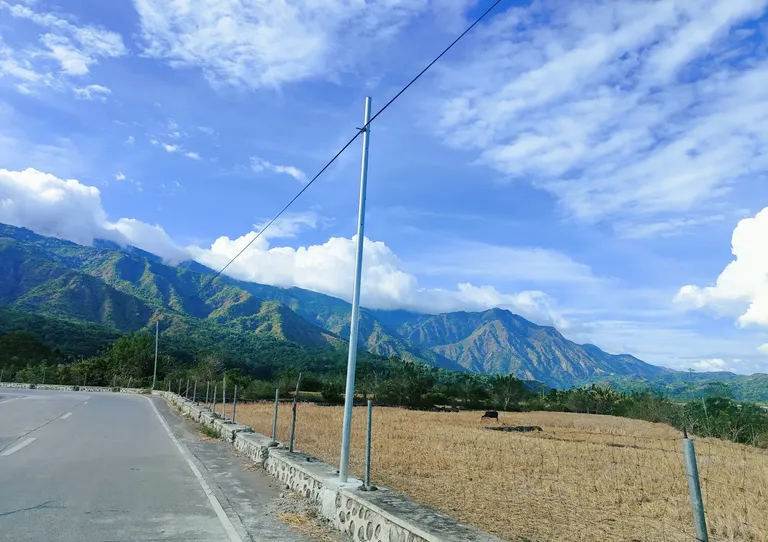 Can't pass that chance to photograph that landscape :)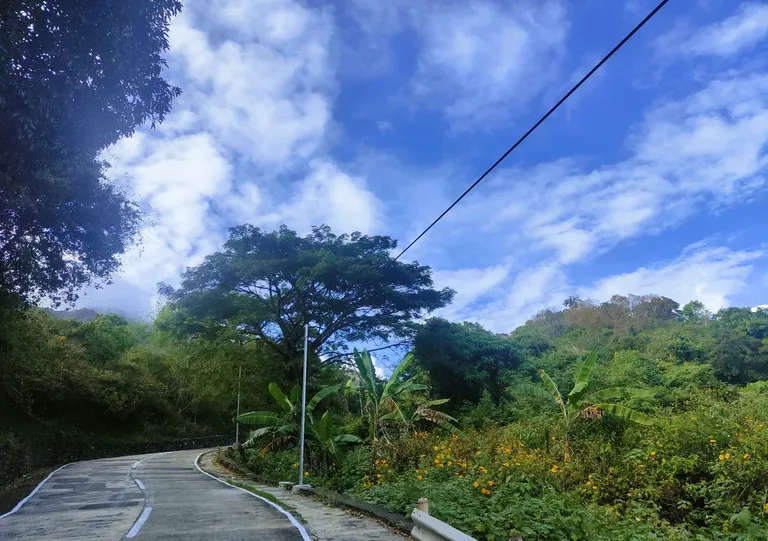 Heading up again :)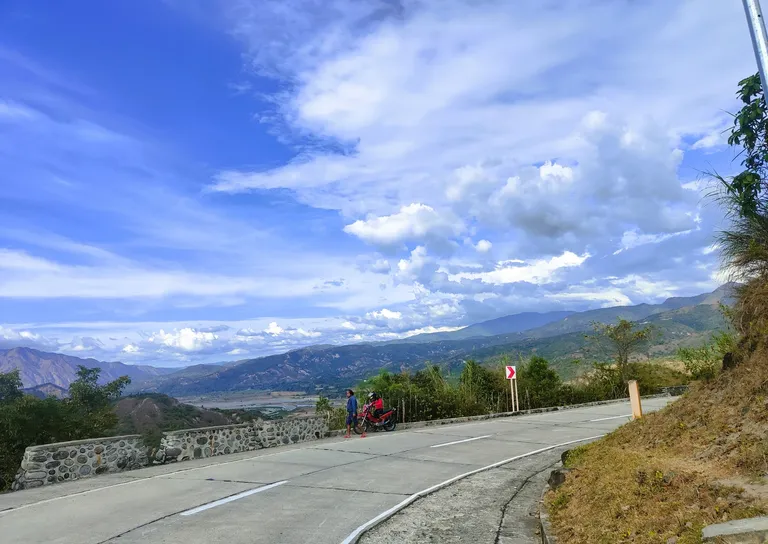 And it's leading us down...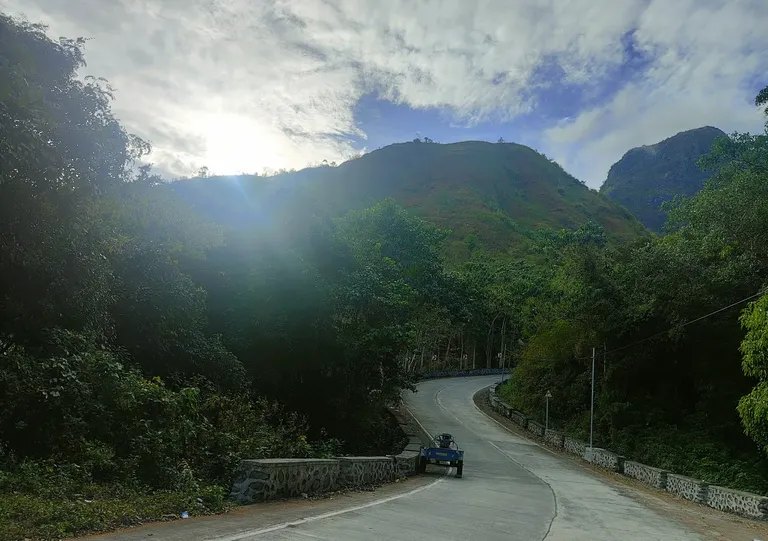 And some winding...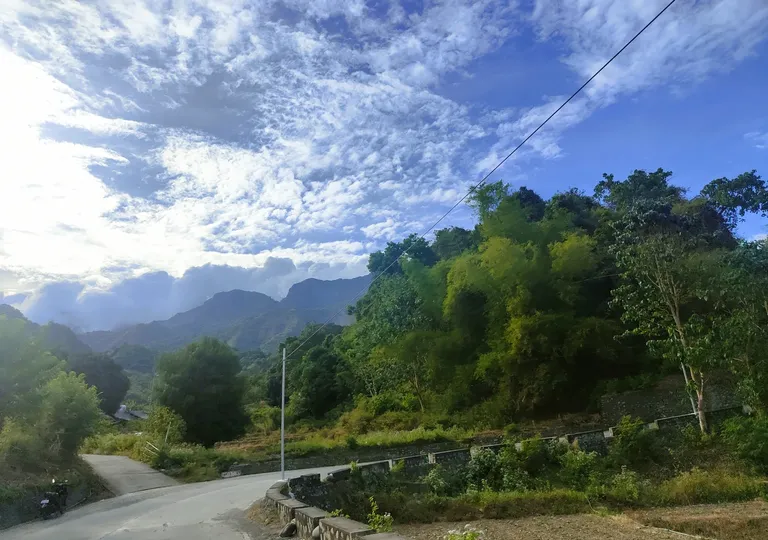 "When you go on a road trip, the trip itself becomes part of the story."
- Steve Rushin
---
---
A gusty Wednesday today which prevented me for a planned walk along the dirt road. It's been a while since I've been there and I felt it would be nice to have a little adventure and make my feet dirty. Unfortunately, it has to be postponed for the wind is scary and it might fly me away, lol!
Kidding aside, it's been drizzly since yesterday evening, then the wind came and it's been howling through the night. So it's best to keep myself indoors and stay safe, comfy and warm. The walk will have to wait :)
Anyway, the photos here are just some snapshots of roads - different ones - straight, winding, uphill, downhill. They were randomly taken during our road trip sometime ago. One of them (the first slide) reminded me of the pre-Christmas trip which the husband and I went to and he had me take the wheel which was one of the rare occasions because he always drives when we are traveling.
He was starting to relax on his seat when I decided to have a little adrenaline rush and released the brake so the car ran on speed. His reaction was pretty amusing that he grabbed the wheel while asking me to step on the brake. I think he was surprised of what I did and he almost got us climb the curb, lol! He was scolding me afterwards and I was just laughing telling him he shouldn't have done that.
Did he take the wheel back? Surprisingly, he didn't. Maybe he realized he was just over reacting, lol!
Well, that's just one of the funny yet exhilarating memories we have had on the road. Speaking of which, there was a time (many years ago which I may have already shared) when while on a little road trip on our motorbike, we got lost because the farmboy was not sure which way to take when we were on a crossroad. He won't listen to me and it took him maybe half an hour to realize we were heading the wrong way, lol!
I don't know but I have that fascination of photographing roads or streets specially when they are empty and clear of vehicles. They are so inviting and seem to be saying, "come, take me" (hehe!)
Glad we have taken a few of them and hopefully, we will be having more throughout the year.
Photos are my own. 25012023/09:25ph
---
---
Smile... laugh often... love more... be happy and grateful always!
---
---
For the best experience view this post on Liketu