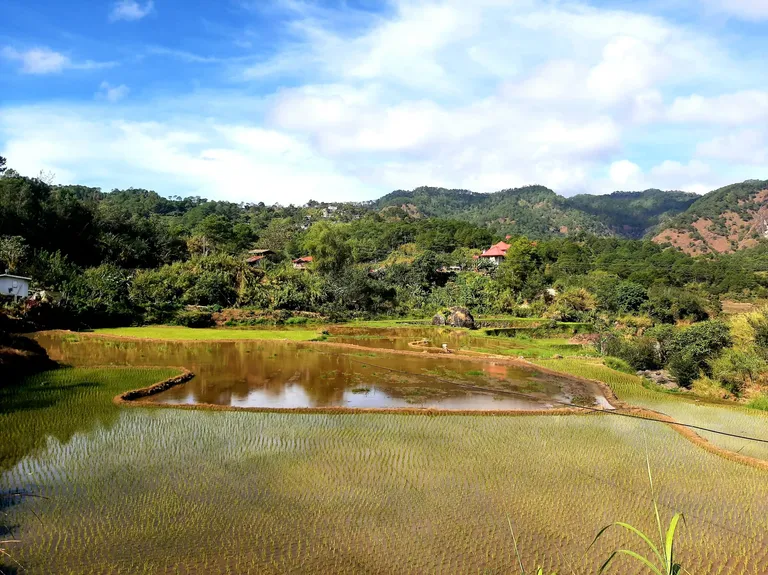 Paddies somewhere in Bauko.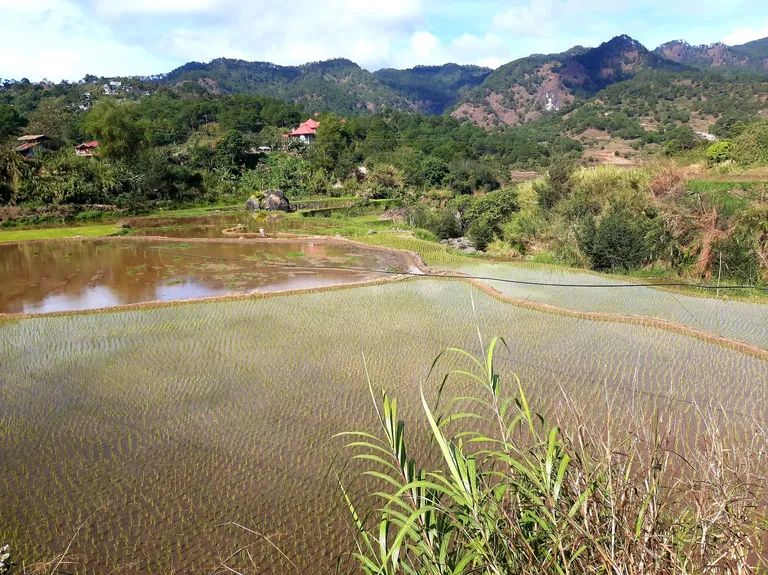 By the bridge along Cervantes.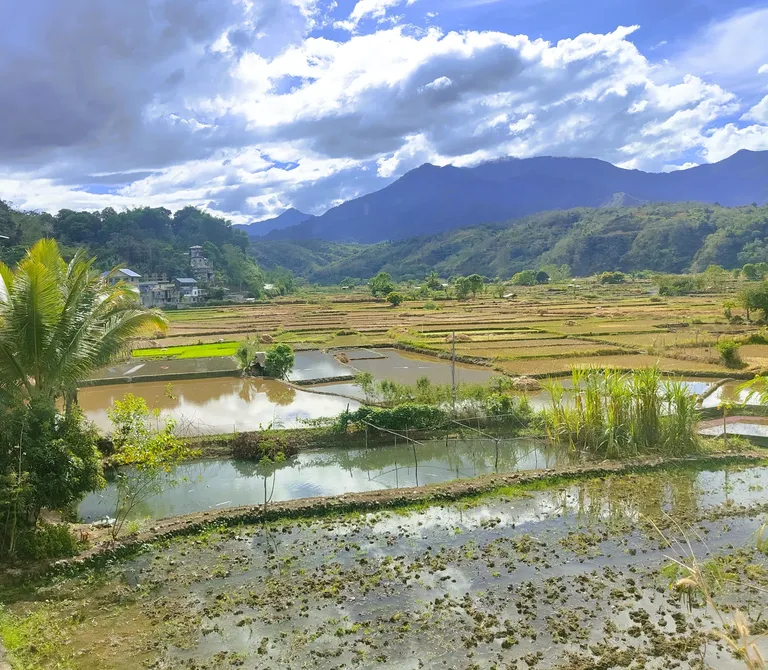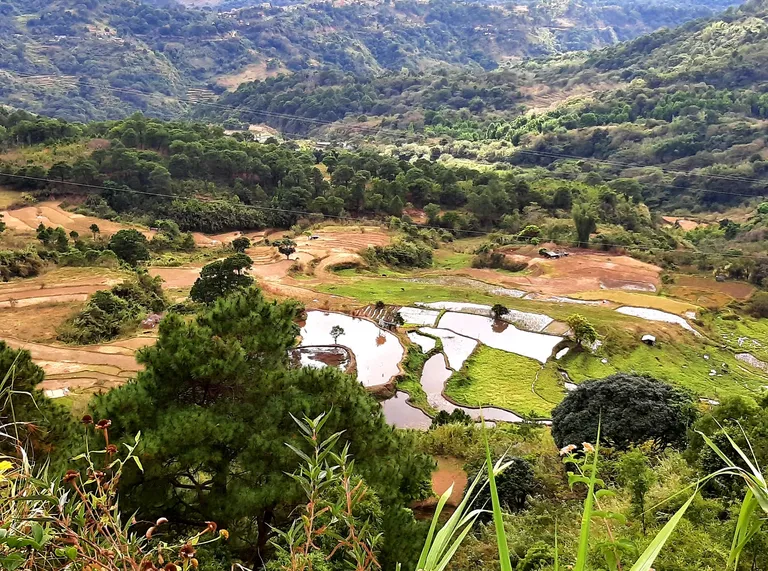 The rice fields from a distance along Quirino.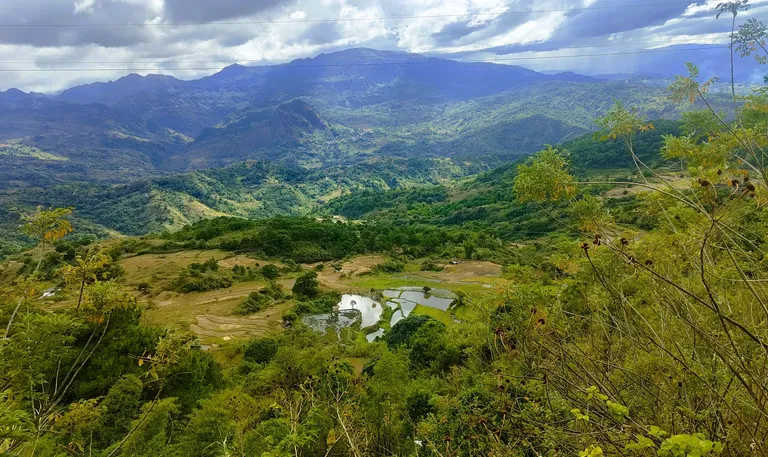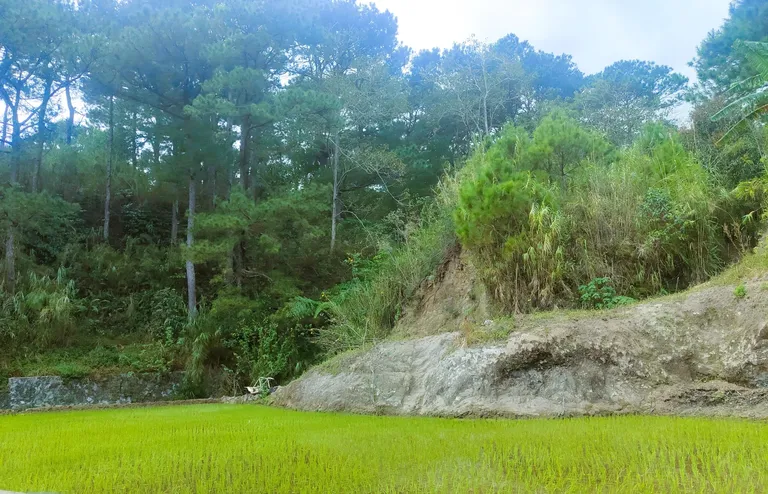 By the roadside somewhere in Bontoc.
"The beauty of the rice field lies in the patience of the earth and her ability to transform, grow and speak with words without speaking."
- Unknown
---
---
I may have mentioned or written on different occasions here that I'm always mesmerized by vast fields, plains and farmlands. I couldn't stop myself from taking photos of them every chance I get even when the car is speeding. The good thing is that when the husband notices me twisting my body just to get a snap of things outside the window, he slows down or he would pull over allowing me to indulge myself on the sceneries even for just a little while.
One reason of my fascination might be because we don't often see such an extensive view up here in the mountains. And another, I've always wanted to experience how it is like to be on that field, with my knees deep in mud and in water while laying those rice saplings and planting them. An activity which I've not been fortunate enough to experience, let alone witness in person. But hoping one day soon, I'll be able to check it off from my bucket list so it won't end up as just another wishful thinking.
It did remind me of a folk song which we learned way, way back in grade school called "Magtanim ay Di Biro" (Planting Rice is Not A Joke). It is a back-breaking task and skill which perhaps only those who experience doing it will truly appreciate. It is pretty easy for us to come up with an opinion when we are just watching from the sidelines but doing it ourselves may change our perspectives.
Anyhow, these photographs were captured in various places earlier this month while we were on the road. Most while the car is running, except for two (5th and 6th photo) where we pulled over by the roadside to enjoy the warm afternoon air while trying to get a glimpse of the so-called "Clitoris Mountain" from afar.
And here's to end it with some interesting info about "Paddy" from Wiki:
The word "paddy" is derived from the Malay word 'padi' which means "rice plant."

The word 'padi' is itself derived from Proto-Austronesian 'pajay' ("rice in the field", "rice plant").

Kadazan Dusun call it "Paai"

In Javanese, it's"Pari" and

Chamorro refers to it as "faʻi"
So it isn't just a coincidence why we in the Philippines call it "Palay" :)
Thank you lots and cheers to a beautiful day!
Photos my own. 19012023/09:15ph
---
---
Smile... laugh often... love more... be happy and grateful always!
---
---
For the best experience view this post on Liketu