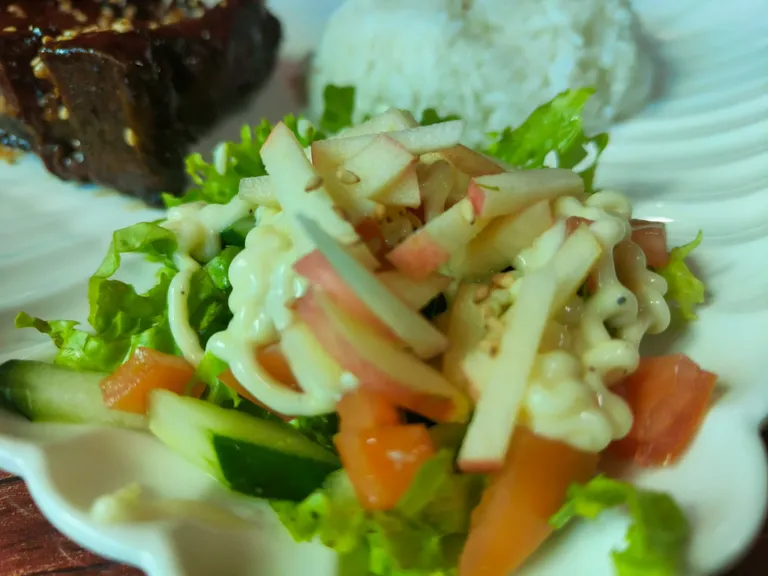 Salad on the side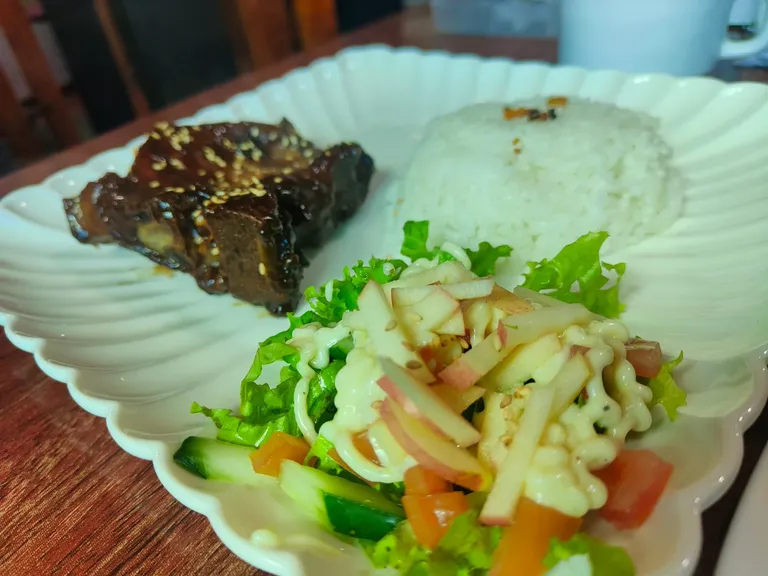 Rice with grilled and glazed pork and yep, salad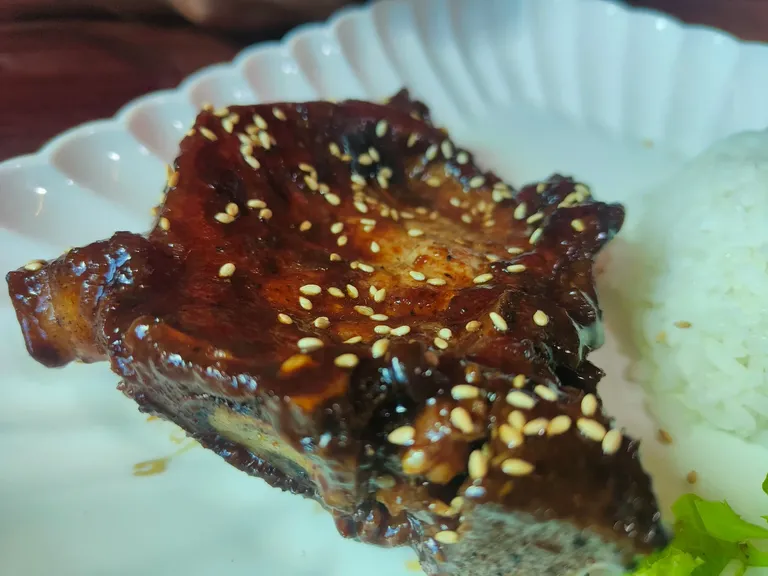 Savory? Yep!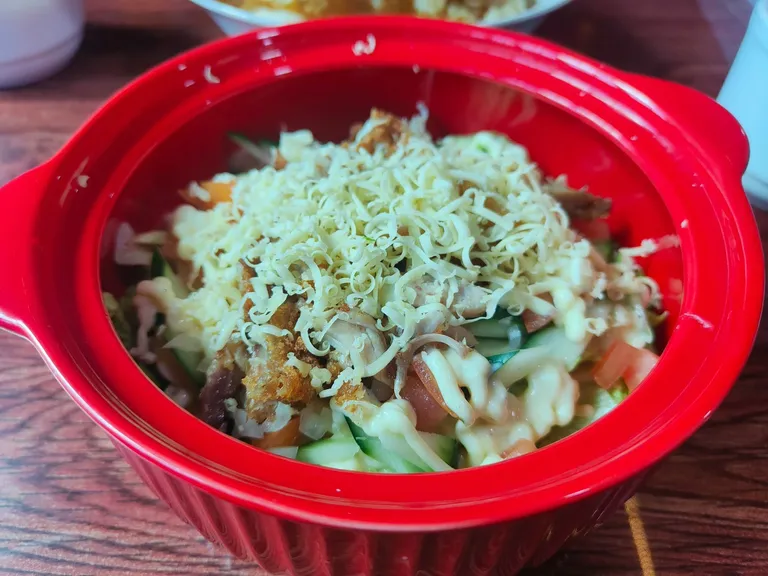 My bowl of salad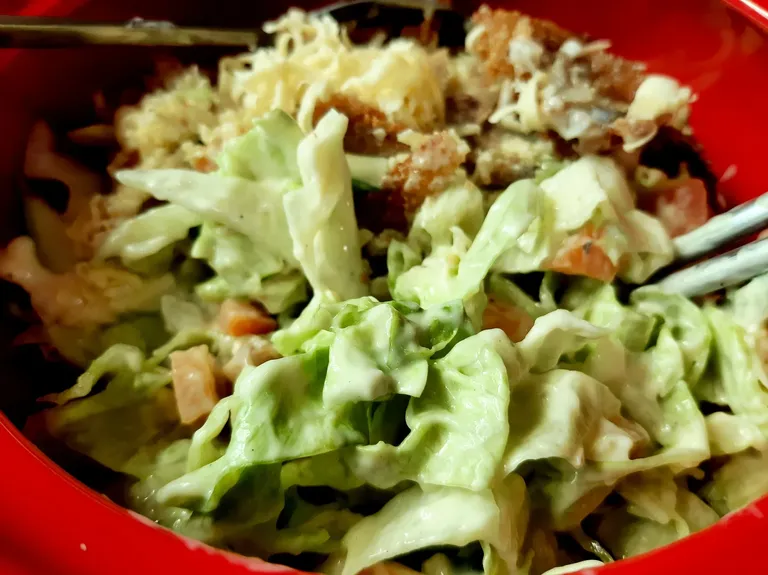 Mixing it well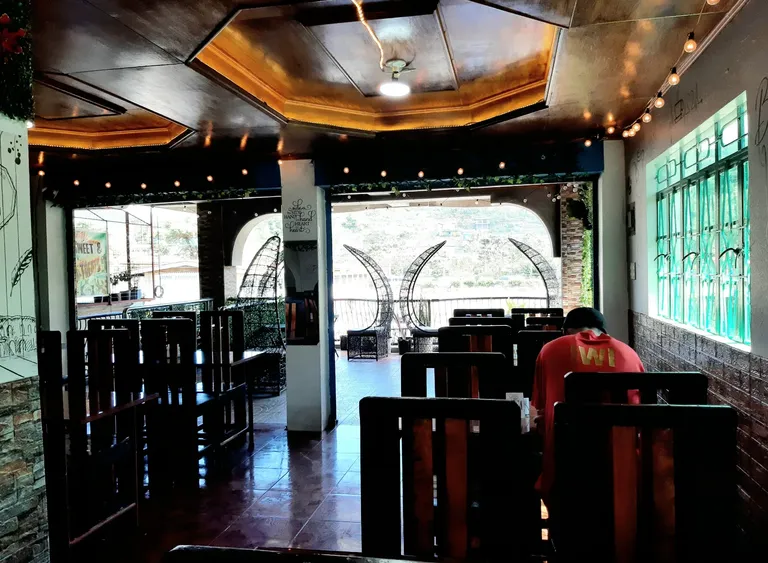 So the weekend came and there are quite a few things that needed patching up so we are still home away from home. It's quite odd and inconvenient doing the things I usually do here on Hive and in real life but well, I guess these are those little distractions that add a little more colors to life.😉
There was a wee cozy place which the husband and I had an early lunch sometime ago (Monday) and it's one of those stops we often appreciate because it's relaxing and the ambiance is quite homey too. We had been there twice (I think) and I shared those times here too. But each trip has a different story to tell and memories created so please just bear with me if I talk too much about it, lol!
It's located nearby the state university and the primary schools in town and a favorite amongst students. It was half-past 11 am and we thought we'd do lunch first before heading out farther. Just glad there were no any early customers so we had the place for ourselves for a wee while until they came in groups and the tables were filled just before our orders were served.
The farmboy had something heavier - a platter of rice and glazed grilled pork. Me? A bowl of veggie salad topped with lots of cheese.
Food Verdict?
The husband gives his plate a thumbs up. The addition of the salad on the sides made his dish appetizing (for me) 😋 The glazed pork? Just well done, he said. All good then!
And what about my bowl?
Just yum😋 I was frackin' (borrowing Brad's word) satisfied. It had chopped lettuce, tomatoes, slices of cucumber and bits of chicken. And the dressing is just enough and the taste is to my liking too.
And oh, I almost forget to mention that we've seen my nephew with his 4 girlfriends as well. He pretended not noticing us but hey young man, we have our eyes on you, lol! Kidding aside, he approached us eventually and we shared a few laughs.
And that's just it for today and here's to wish us all a Happy weekend!
Photos are my own. 04022023/11:15ph
---
---
Smile... laugh often... love more... be happy and grateful always!
---
---
For the best experience view this post on Liketu