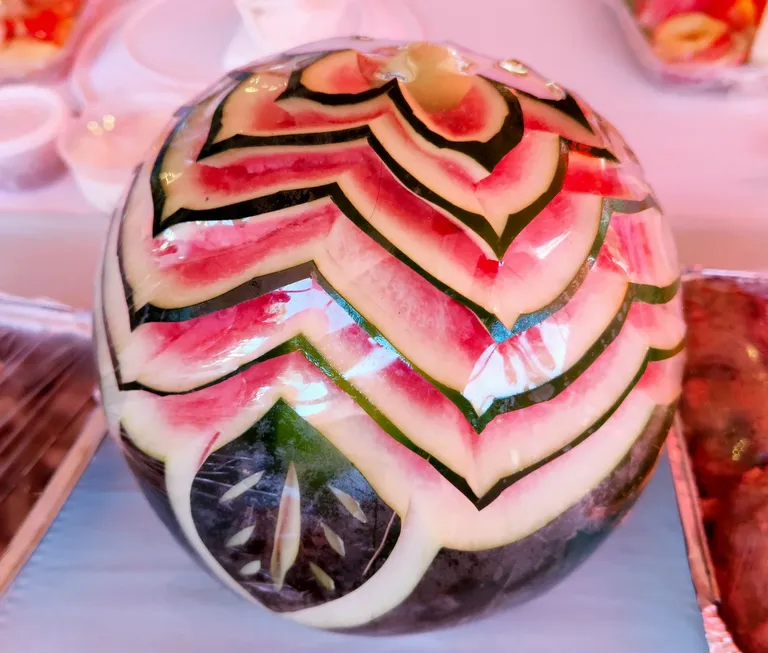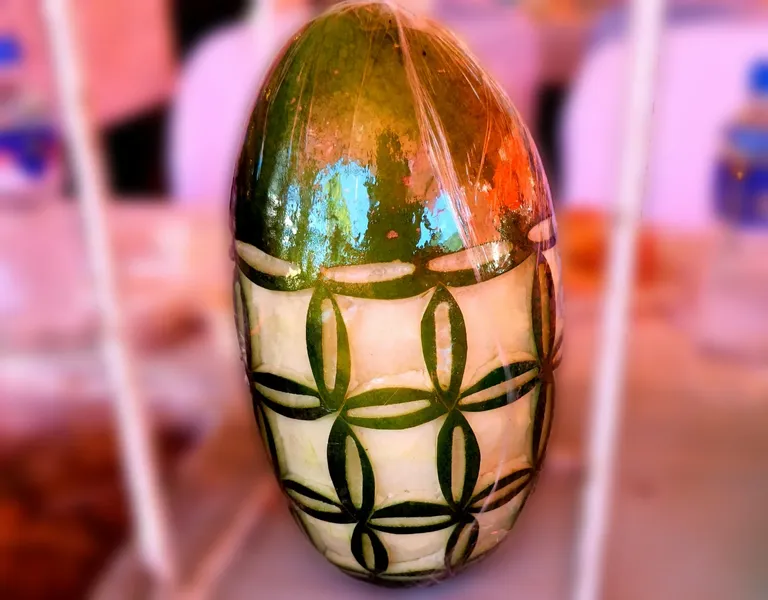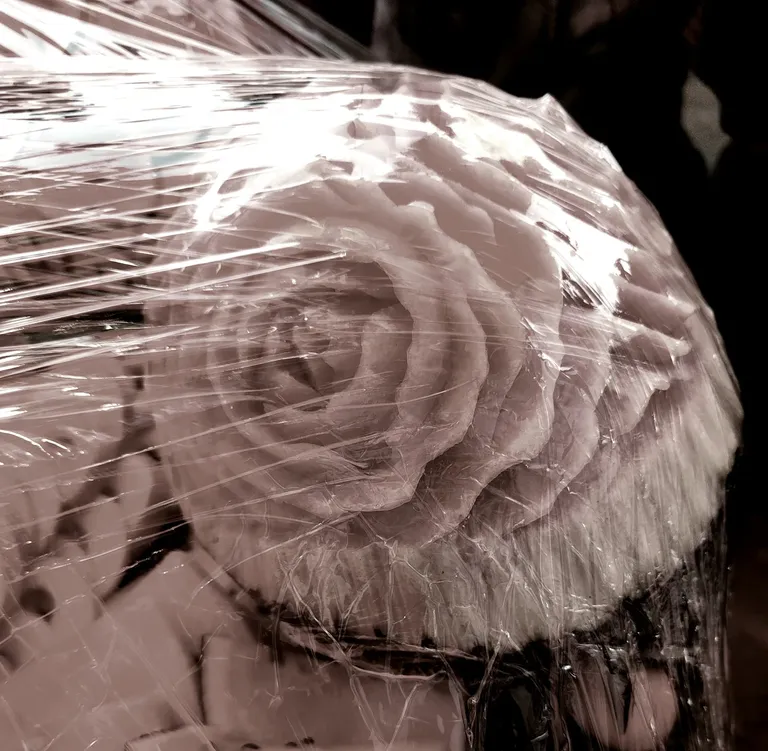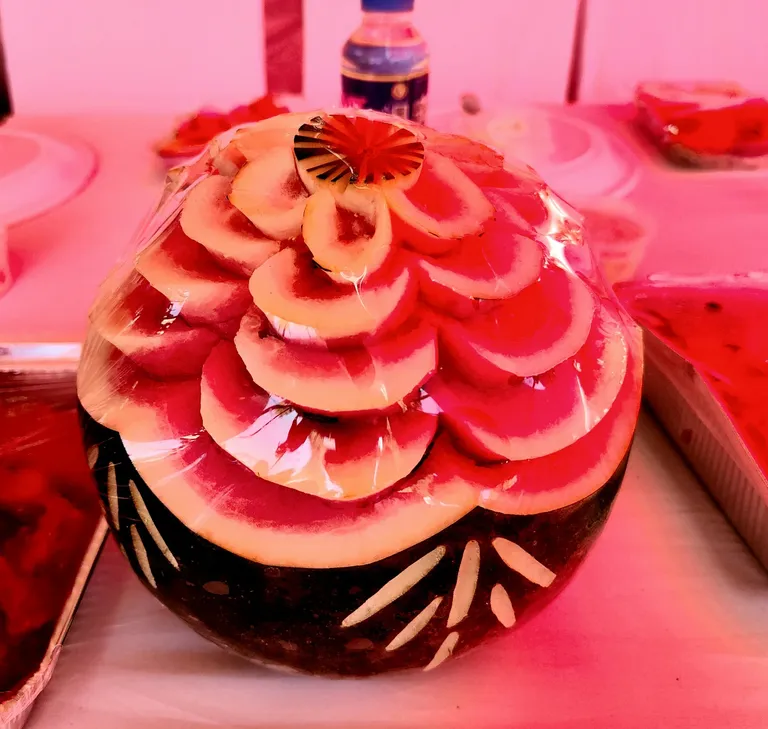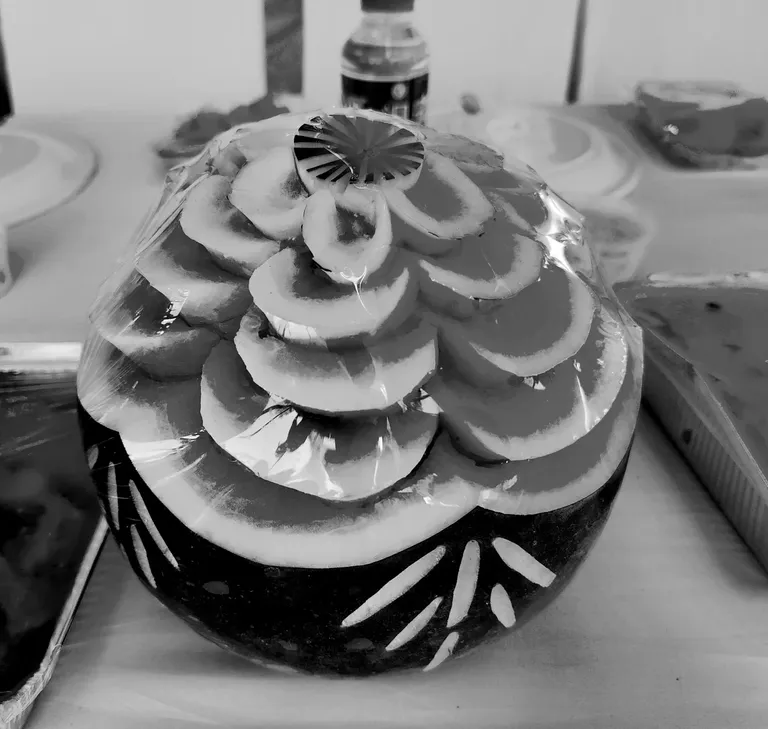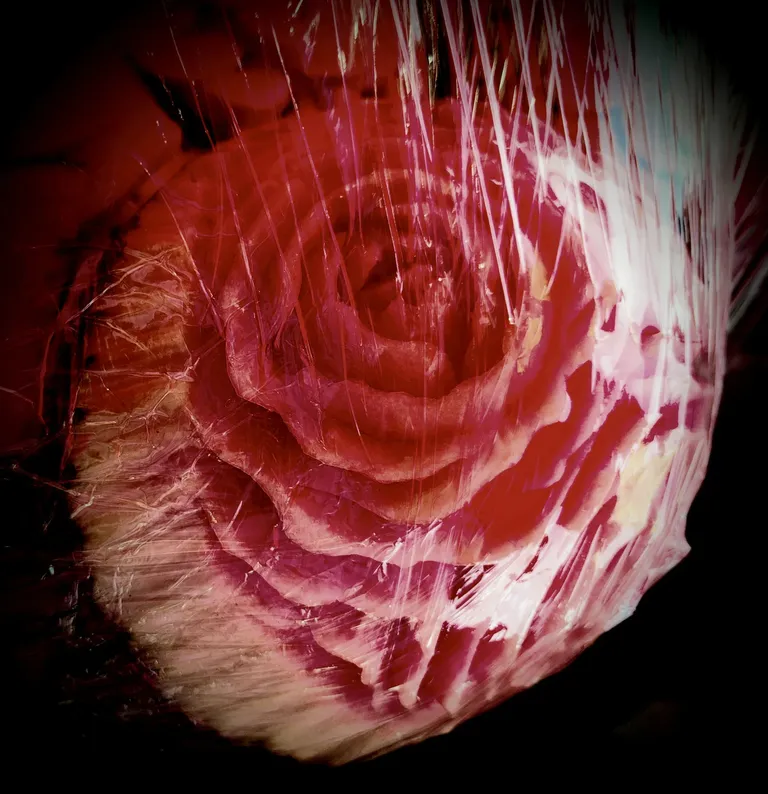 It's the weekend, yay! The sunshine is plenty today so I'm feeling great as the day is getting warmer compared to yesterday where the cold was quite unbearable. I did go for a walk along the dirt road in the afternoon instead of taking a nap which I didn't really want to do because it disturbs my body clock, lol!
Anyhow, today, I'm going to share some photographs taken at a wedding reception sometime ago.
NOTE: I'm not doing them justice, the maker of these creative watermelon carvings due to my poor photographs so my apologies in advance :)
While we didn't attend the church ceremonies, we arrived at the reception just in time for some photo opp, lol! Kidding aside, we were late for the church and we knew by that time, it would be full so we went straight to the bride's residence where the reception was to take place. There were plenty of people already when we arrived. And when I say "plenty" it means by the hundreds. Whether invited or not, people would come.
We got our invitation from the father of the bride in December, him being our cousin so yeah, the occasion is not something we would want to miss. Just that we had to wait for an aunt so we drove to the location around 11 in the morning. And after securing our seats, I went for a little adventure, chatted to a few relatives and sneakily captured these photos, lol!
My timid twin came out so I have only taken a few photographs of the fruit carvings when there are several of them displayed on the stretchy (long) tables which were intended for the sponsors. It happens but at least there are times when my twin is able to draw some courage and confidence where her mind would say "what the heck!" and just be even in the midst of people. And I kinda love it!
I did help a bit in arranging some of the food platters and stuff while I was there. Also taken videos of people having fun, dancing what they call "Pattong" and playing traditional instruments. I may share them next time because they needed to be edited for better viewing.
Until then, happy weekend everyone!
Photos are my own. 28012023/09:43ph
---
---
Smile... laugh often... love more... be happy and grateful always!
---
---
For the best experience view this post on Liketu