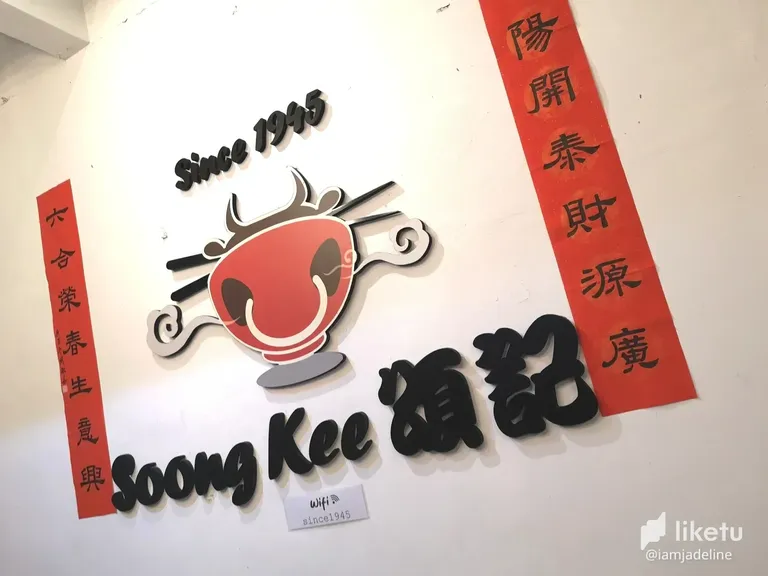 Soong Kee's creative logo, a cow's face incorporated into the beef noodle bowl.
I love the idea of traditional way of preparing a mug of hot water to soak all the utensils to kill any germs on them.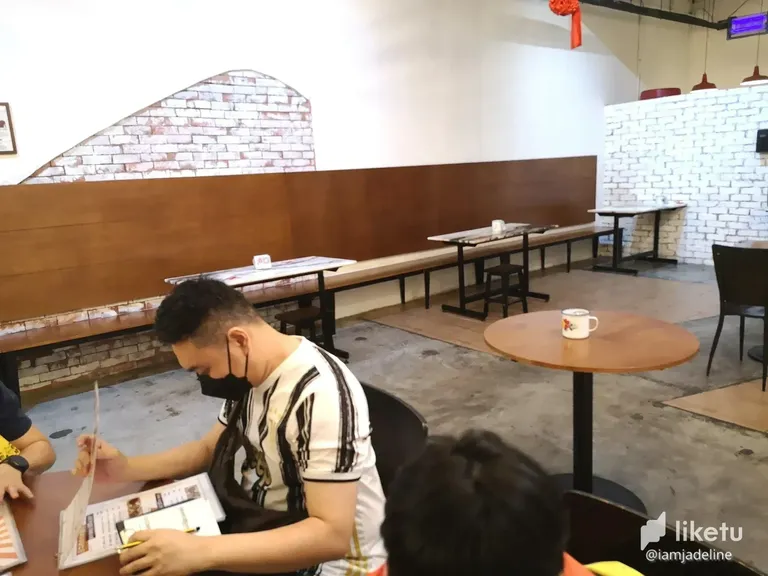 Simple ambience at a cosy shoplot, one side with marble tables, another side with wooden round tables.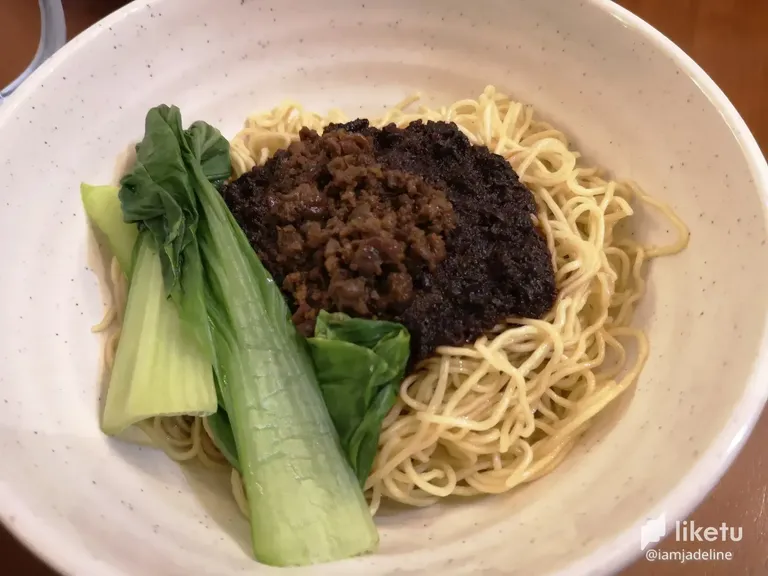 The highly recommended dry beef noodle, loaded with huge portion of beef minced and savoury signature sauce.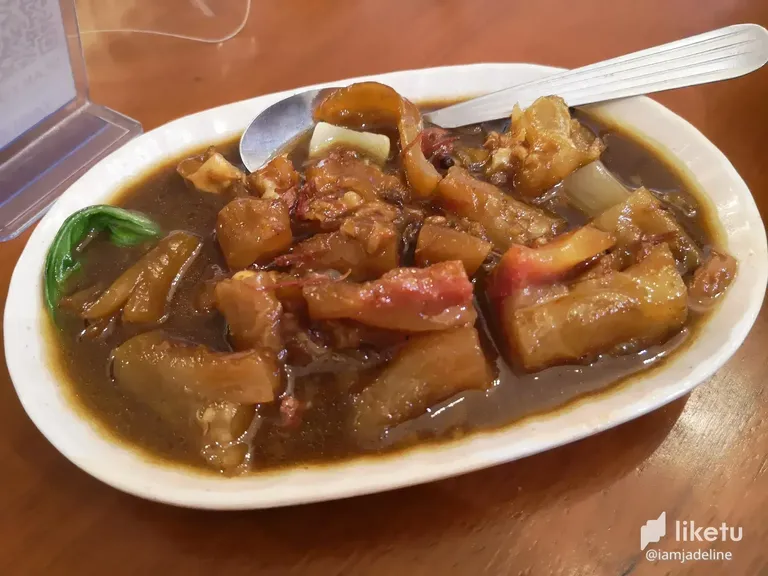 My utmost favourite that I could eat this on its own. Soft beef tendon which cooked for hours, seasoned with delicious sauce.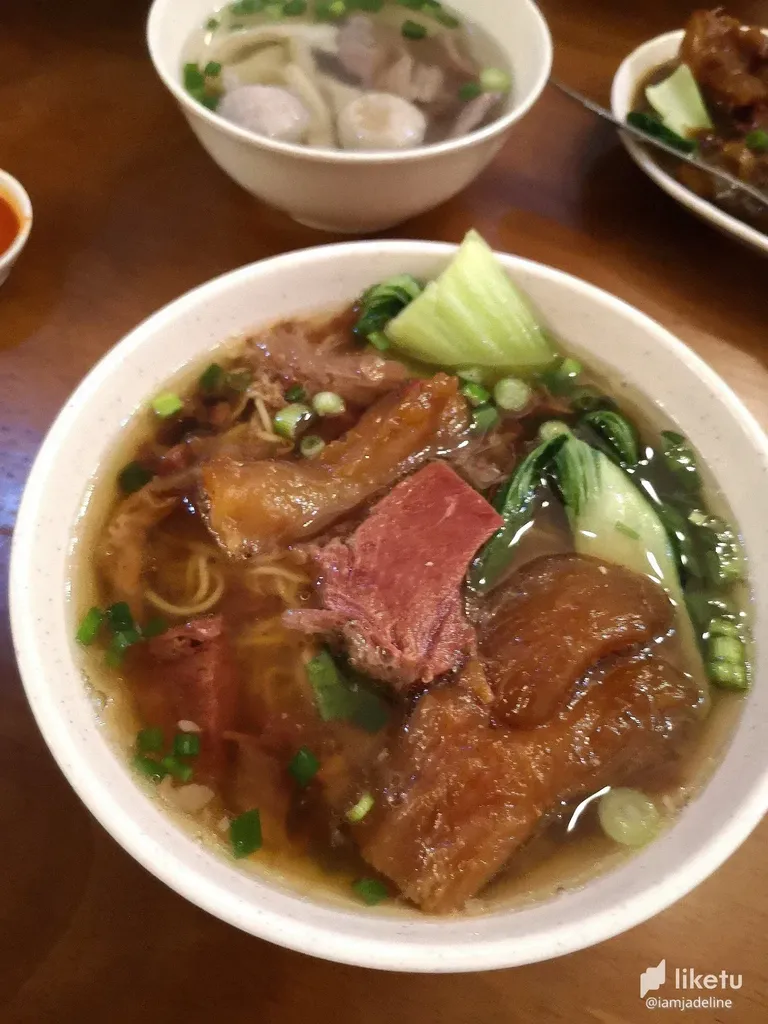 Mixed beef noodle soup.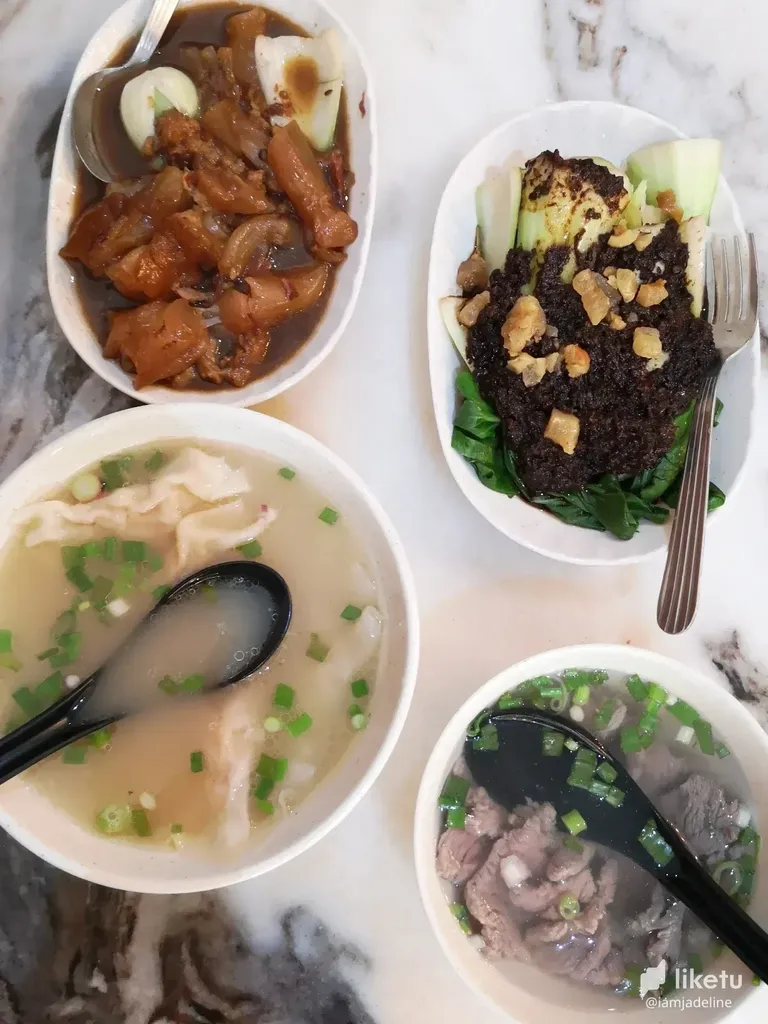 The second time when I visited Soong Kee again, we sat at the marble table side and these were what we ordered - dumplings soup, beef slices soup, beef tendon and vegetables with minced beef. So yummy!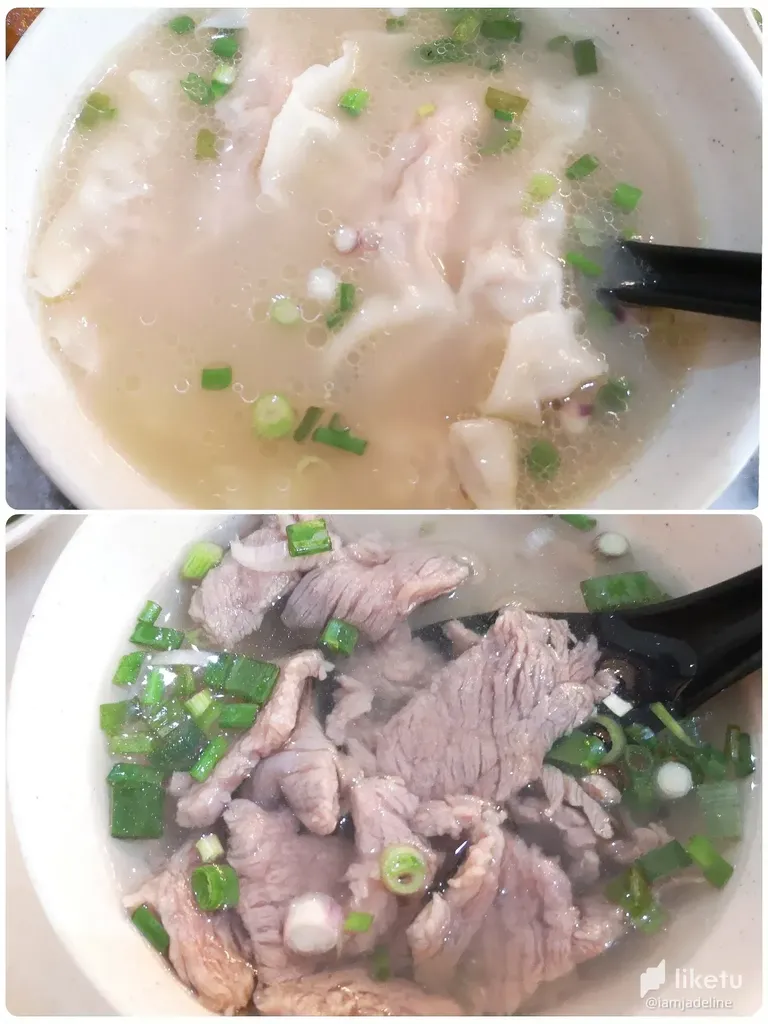 A collage of the dumplings soup and beef slices soup we ate.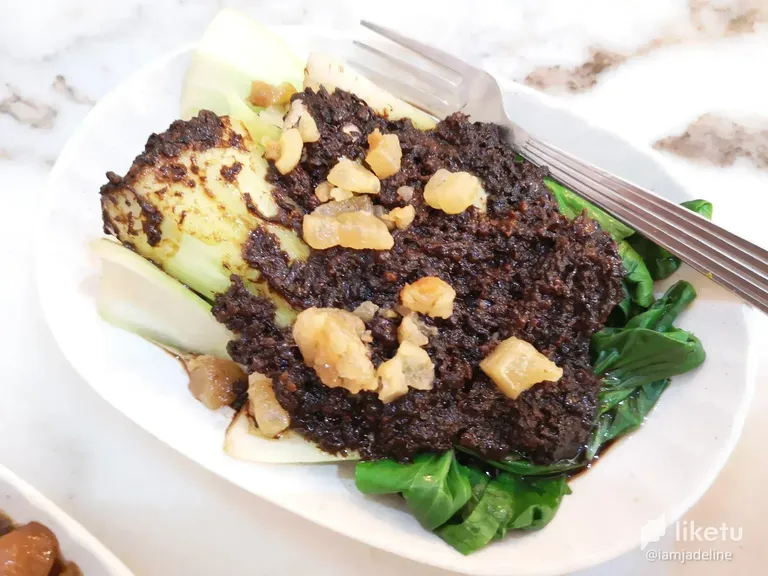 Simple steamed bok choy with generous amount of minced beef. Super delicious.
Soong Kee Beef Noodles highly recommended was this dish called Triple Dry Noodle, came with a bowl of dry noodle and a beef soup consisted of beef slices, beef tripes and beef balls.
When Soong Kee Beef Noodles was first opened nearby our area, we were all stoked. Previously, we needed to drive further to get on hold of a bowl of yummy beef noodles. Not anymore. Now, we can easily reach here by driving in about 15 minutes. Yayyy!
It is not a big restaurant, just one small shoplot but cosy enough, with air-conditioning for the comfort of customers. The tables and chairs are arranged nicely that you won't feel so cramped in there. Once you entered, you will notice on the left side is those rectangular marble tables. On the right, it will be the round wooden table.
One special thing about Soong Kee Beef Noodles is their springy homemade egg noodles, although you get to choose other noodle too like flat rice noodles or rice vermicelli. We, of course, choose their signature springy egg noodles.
The first time, when we went, I was so hungry that I ordered for myself a portion of triple dry noodle which came with their classic dry noodle and a soup. The dry noodle was served with big portion of their delicious minced beef cooked to perfection as well as their homemade beefy soy sauce. What I liked about this yummy beefy noodle was that they would add some vegetables too. Some greens in your meal was always good. And for the soup, it was as beefy but flavourful enough with the tender soft beef slices, beef tripes and bouncy beef balls.
Another dish which I would order, in fact a MUST order was their beef tendon. I was not sure how long they cooked it but it was so soft. I ate and could feel my collagen loaded up. Haha!
My mother-in-law that time ordered their mixed beef noodle soup. She said the soup was also tasty and savoury. Most importantly, the chilli sauce used to eat together with the noodles was so yummy too. Spicy and sweet and some tangy taste to it.
You will notice some photos posted here were with food on marble tables. That was my second time visit. We ordered something else in the menu for the kids which was dumplings soup. Delicious too. Of course, beef tendon was a must. And a soup of beef slices. And a plate of 'bok choy' with generous amount of minced beef.
If you are not a fan of beef, they had you covered too. You could opt for pork - your noodles would be served with minced pork.
Upon typing this, I reallyyyy feel like eating it again especially the dry beef noodle and beef tendon.
***How about you? Do you love beef noodles? If yes, dry or soup?****
---
For the best experience view this post on Liketu