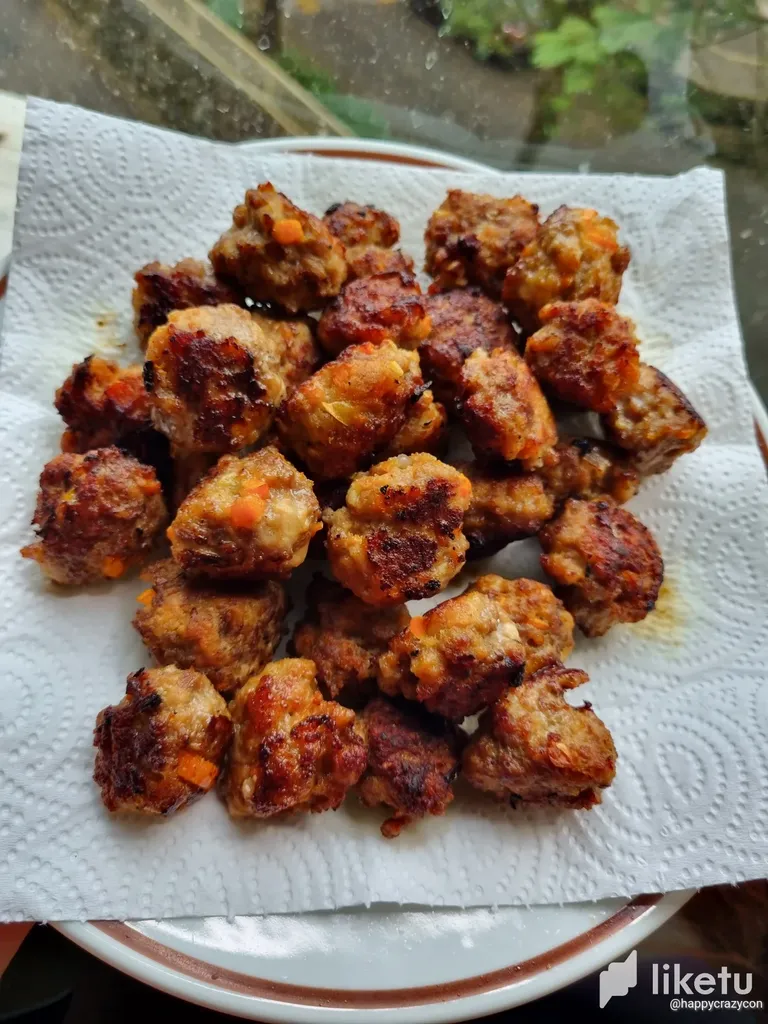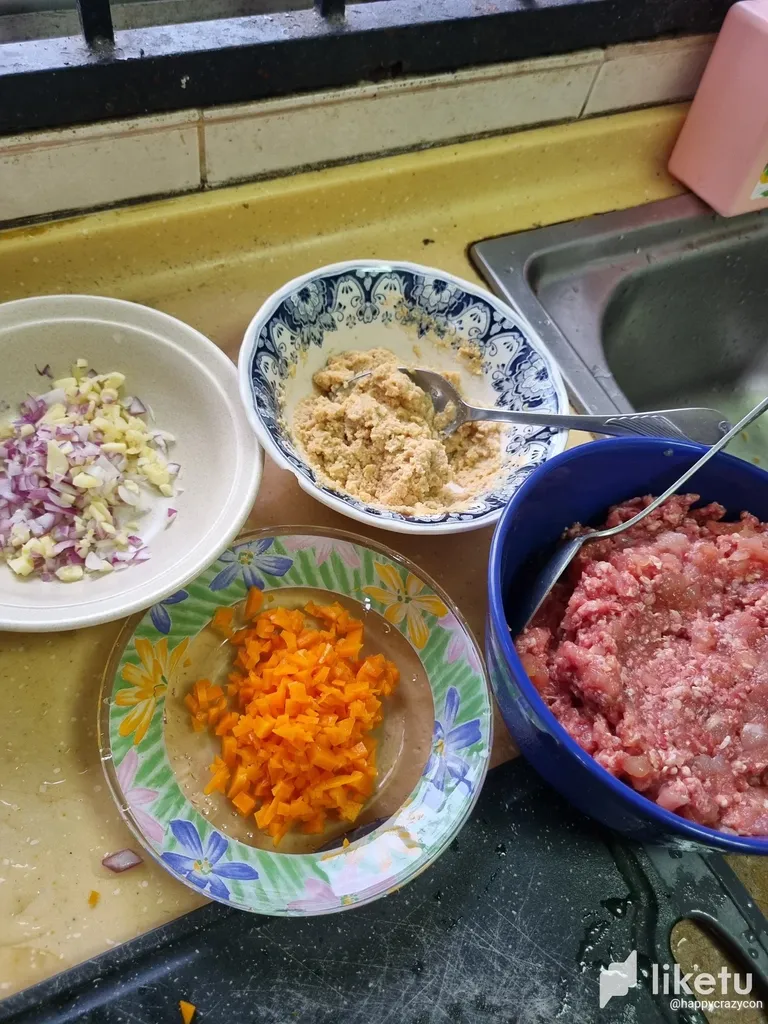 Ingredients: carrots, minced beef and pork, cream crackers milk paste, garlic and shallots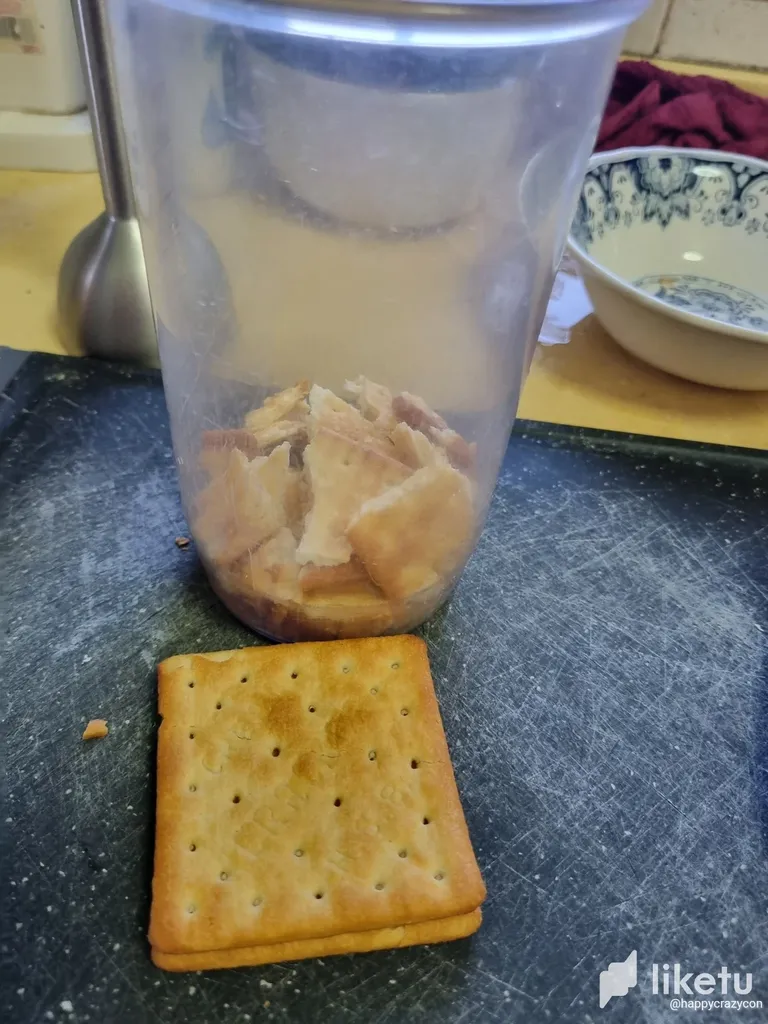 Crush the cream crackers with a hand blender!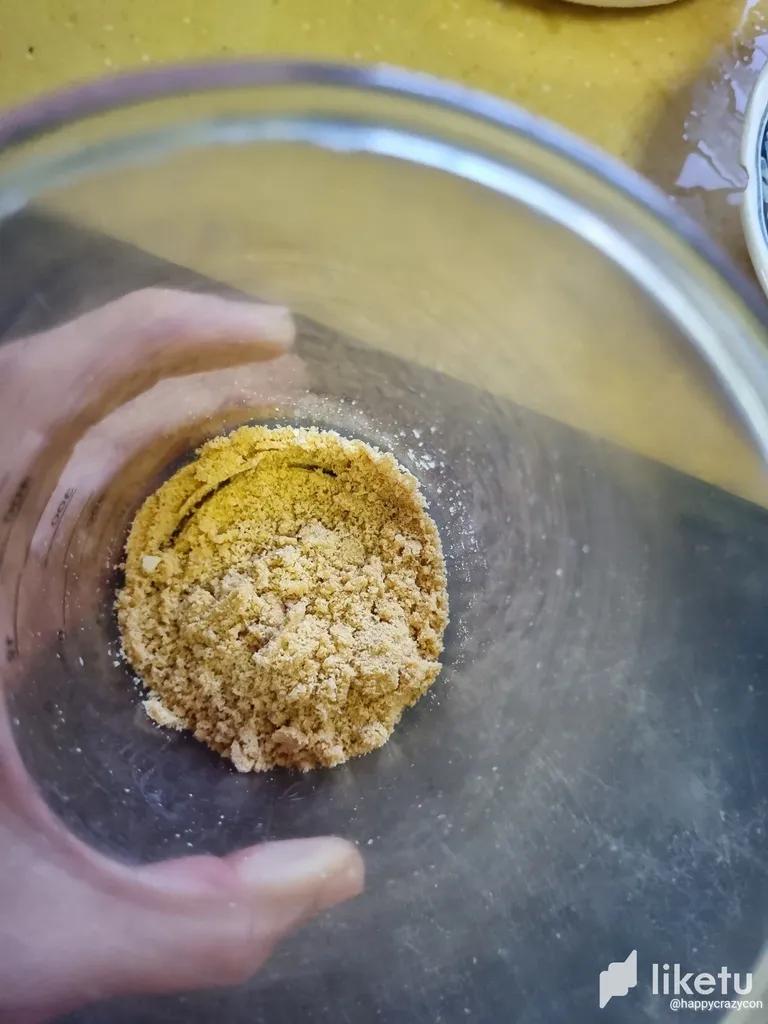 Fine crumbs like this!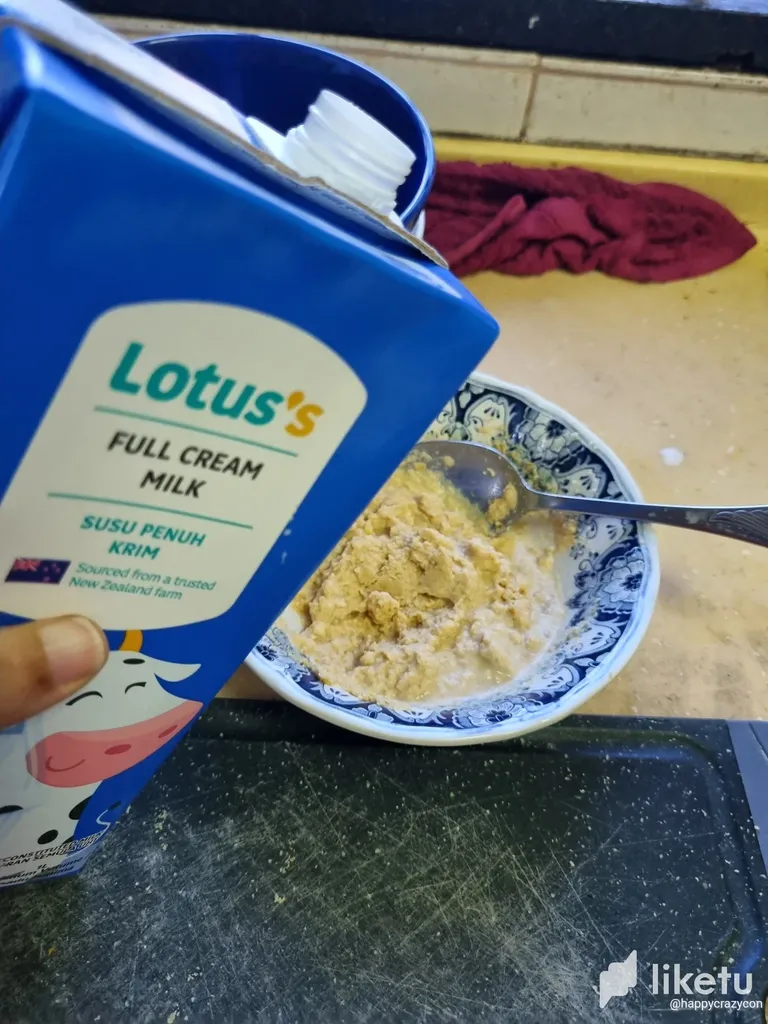 Add milk to it to make a paste.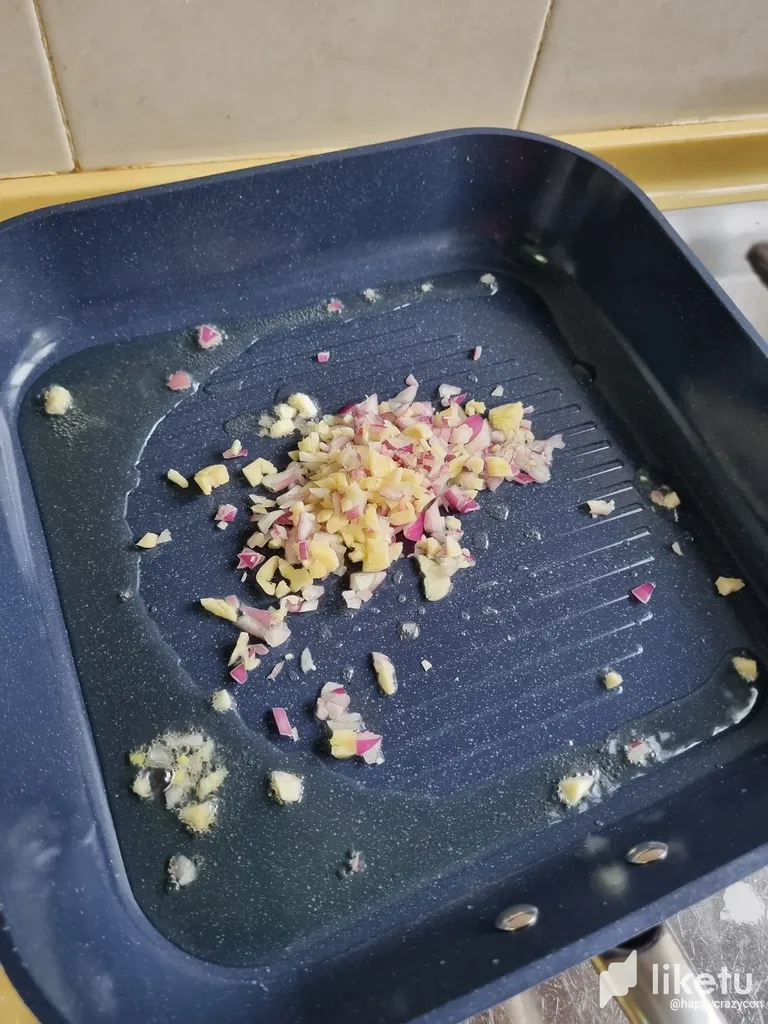 Pan fry the garlic and shallots.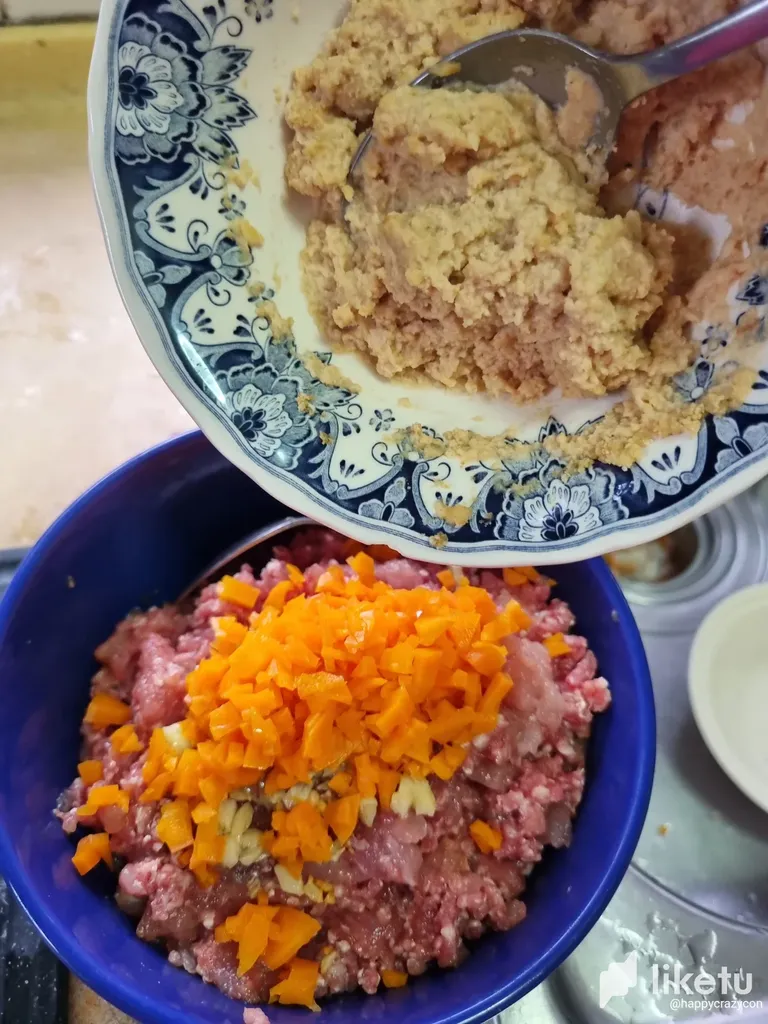 Incorporate all the ingredients together.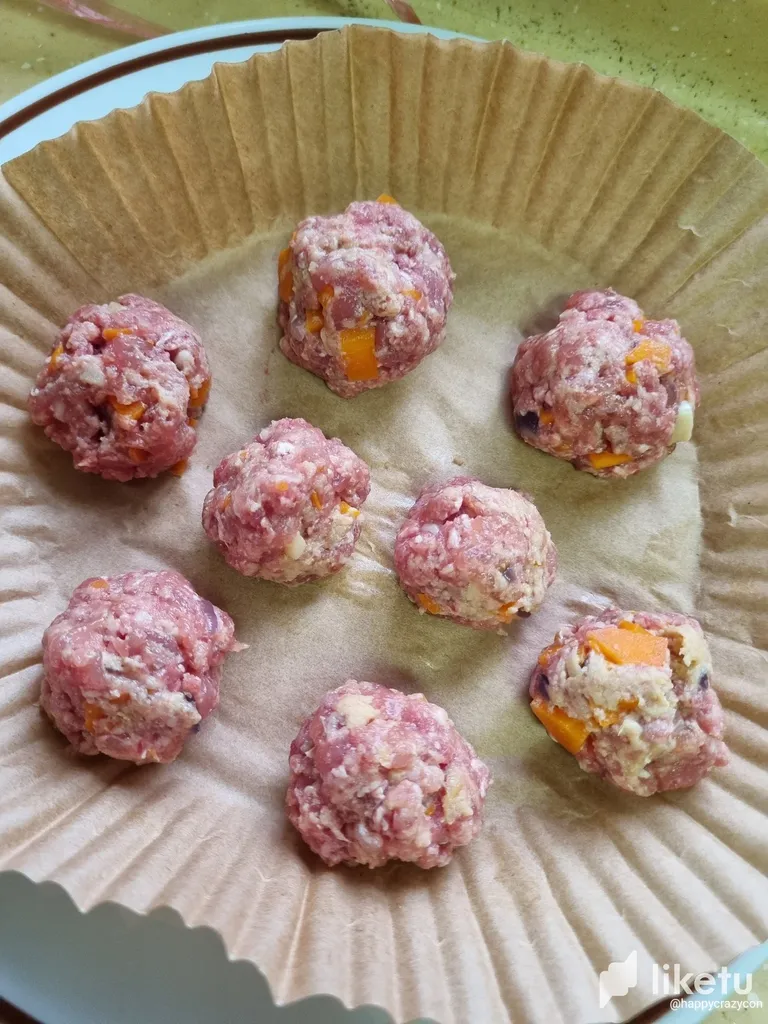 Roll 'em balls out!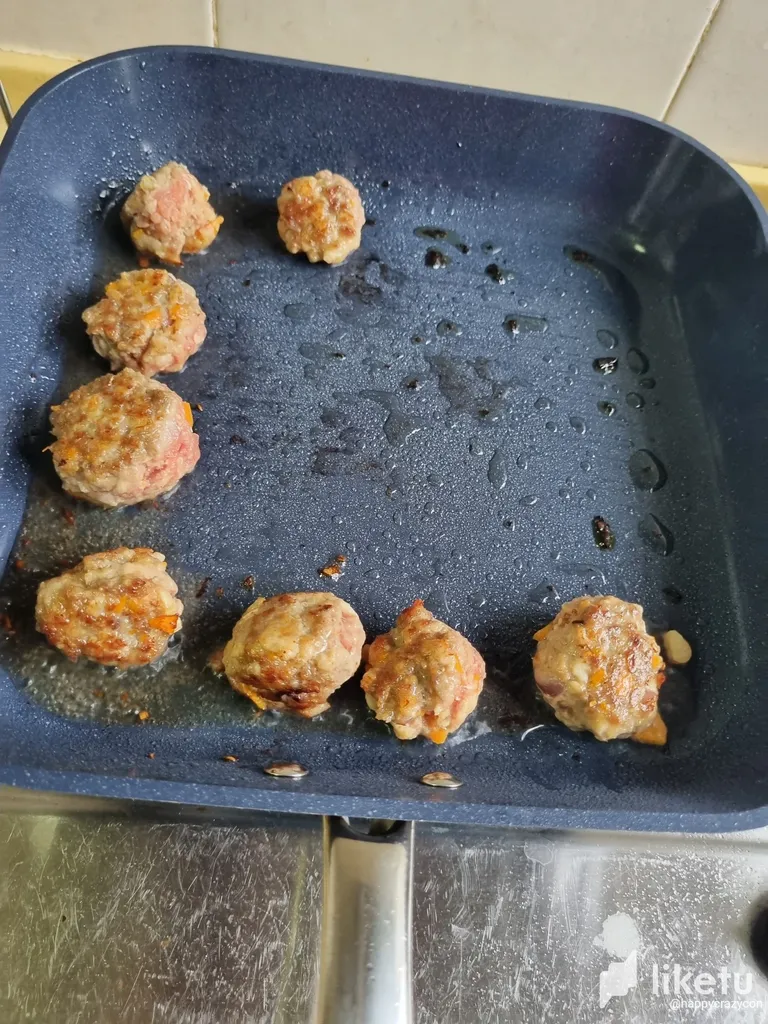 Give them that nice sear!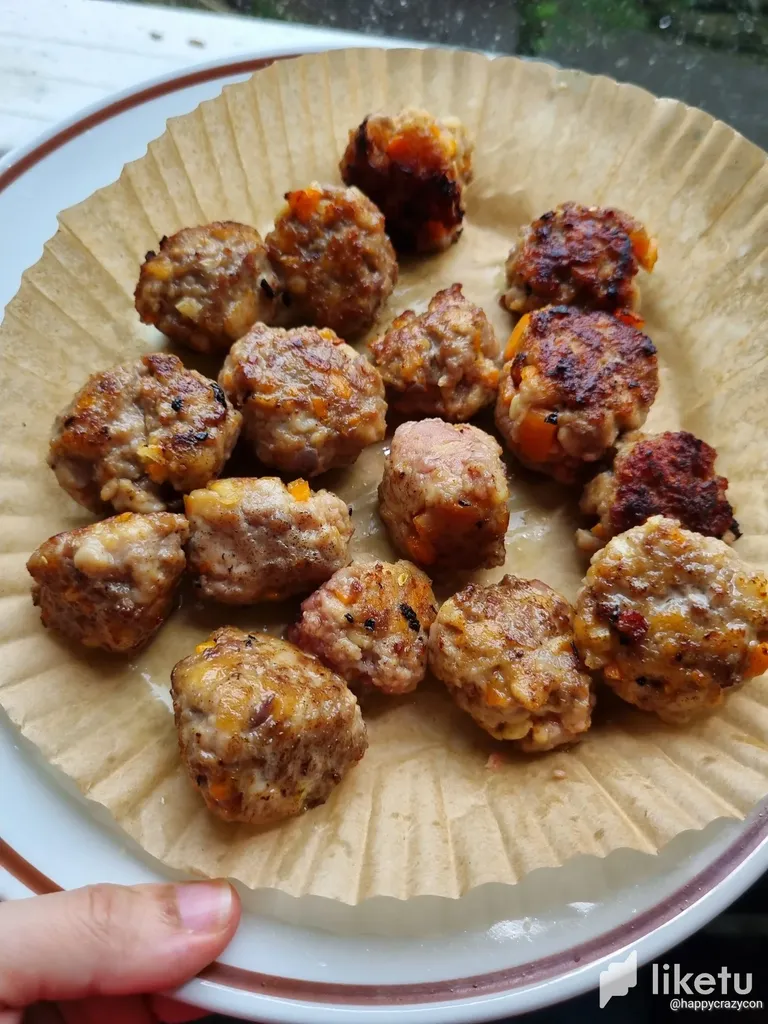 Ready to be baked in the oven or air fryer!
Hi everyone! I haven't been posting much about my cooking because I feel I have just been repeating my menu which is rather limited. But today is a special day as I have something new to share, hahahah!🤣
My two boys have been sick with cough and flu. I once consulted a Chinese physician who advised us to not take chicken and eggs if we do not want coughs to prolong. Of course I want them to recover as soon as possible as this Sunday is the last day of Chinese New Year- Chap Goh Meh (in Chinese)!
Usually children and adult tend to fall sick after some days of the Chinese New Year because perhaps we eat more fried snacks and drank not enough water to stay hydrated. Many people I know around me are not too well so I would like to take care of what we eat now. My mum-in-law also advised me to not give the children leafy vegetables in this period.
I have been cooking a lot of pork dishes until I don't know what to cook anymore. Hence, after I ate a very delicious meatballs that I packed from a food stall one day, I decided to have my attempt on it.
So..... let's go!
This recipe is actually my husband's. I liked it the last time he made it but I did not realize how tedious it was and is.
Ingredients needed are pretty simple as the following;
🧆 minced beef
🧆 minced pork
🧆 garlic
🧆 shallots
🧆 diced carrots
🧆 cream crackers
🧆 milk
So yes our secret ingredients are the soda crackers and milk!!!
Step 1:
Crush the cream crackers into fine crumbs. I used a hand blender.
Step 2:
Add in some milk to the cream crackers crumbs to make it a paste. I added just enough full cream milk when I saw my paste coming forth. It all depends on how much cream crackers you are using in a correct proportion to your meat.
Step 3:
Season the meat with some stock powder, light soy, white pepper.
Step 4:
Pan fry the diced garlic and shallots over a bit of oil in the pan and yet do not brown them. Just cook them a little and dish them out.
Step 5:
Mix all of the ingredients prepared together in a mixing bowl. Be sure to mix them thoroughly.
Step 6:
Use your palms to roll the mixture into balls. Roll as many as you like, in whichever size you prefer!
Step 7:
Heat up some oil in a pan and it is time to sear the Meatball babies!!! Make sure to get them brown on all sides.
Step 8:
Dish them out and drain off any excess oil.
Step 9:
Time to bake them up! You may use either an oven or an air fryer. I used an air fryer today at a temperature of 160C for 10 minutes.
and.....Voila! There you have it - irresistable meatballs!
I made 35 of them I think, packed some for the children's lunch and dinner and gave some to a friend's son to try. He tried it and kept asking for more and he almost ate his mum's portion too. It was surprisingly crazy delicious until I wish I had more. It is worth the work but it is a long process to cook for one dish.
In the words of Cloudy by the Chance of Meatballs:
"The sky supplied all the food they could possible want. "
Judi Barrett
---
For the best experience view this post on Liketu