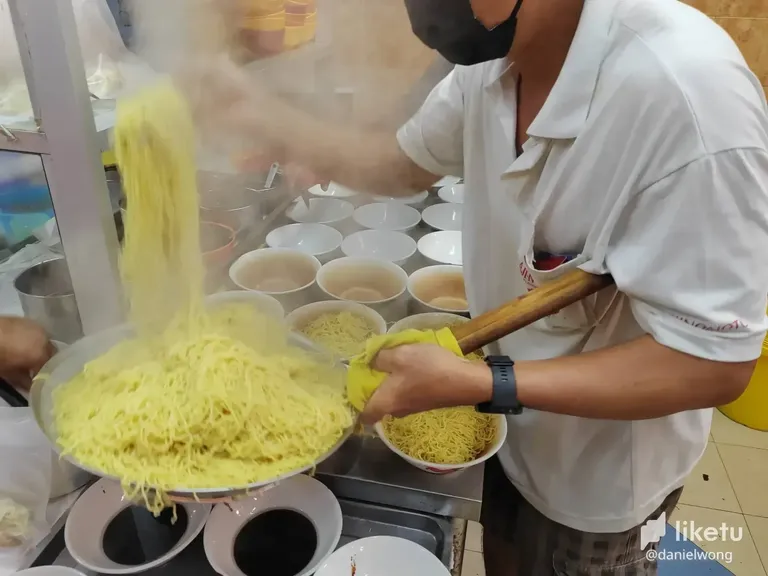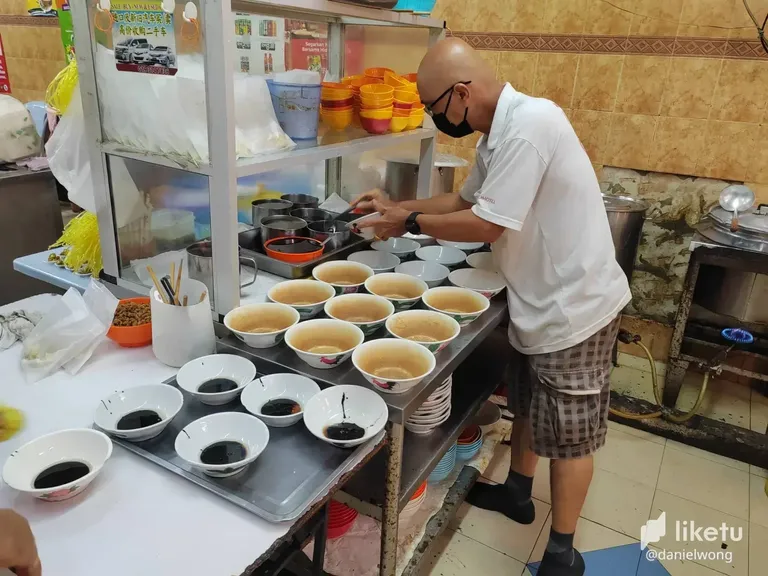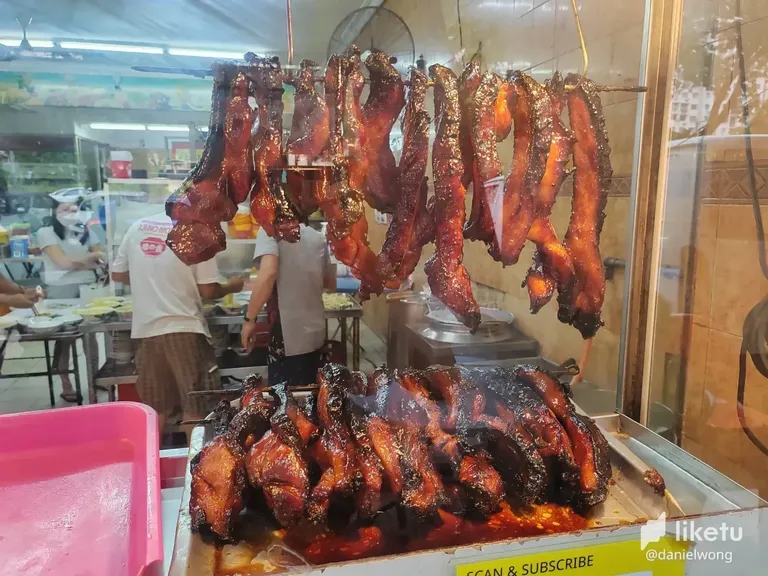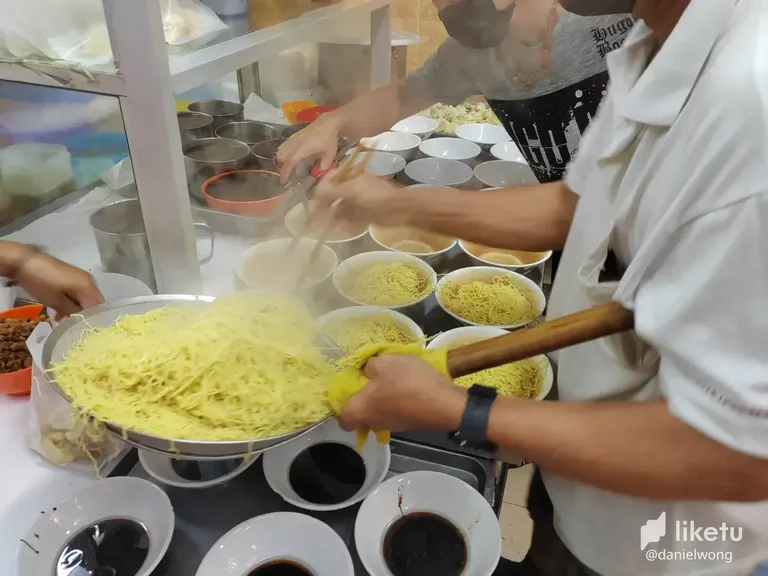 Last week after sending my son to school early in the morning, I went to buy some breakfast for my family and a friend who lives nearby my house. I headed to a place called Shuang Ling that serves local Malaysian Chinese breakfast. One of the things that is really delicious there is their wantan noodles.
This post isn't so much of the dish itself as I've written and posted about it before. I'll be sharing more of the preparations and how this uncle prepares the dish. A portion of this bowl of noodles is RM6 (<1.30 USD).
The egg noodles are springy and has a lovely mouthfeel. It's coated with dark soy sauce, soy sauce, pork lard, and a pork and vegetable broth. The handmade egg noodles are then tossed with the sauce and it's topped with pork wantan dumplings and slices of roasted barbecue pork (char siew).
When I reached the place at around 7:15am it was already pack with people sitting there ordering to dine-in as well as a couple of other people queuing for a takeaway including me. I ordered 4 packs of wantan noodles which were for my Mum, my wife, my friend and myself.
I waited for about 15 minutes for my order to be done as he was super swarmed with orders. I think he was preparing around 40 bowls of noodles which wasn't surprising since I myself ordered 4 portions in a single order.
With the meal comes a side of pickled green chilies that pairs perfectly with the savory noodles. I really love the noodles at this place is my go-to place whenever I'm having cravings for wantan mee.
---
For the best experience view this post on Liketu