---
It is Important especially, for how we spent time, enjoyed and in releasing our stress in weekend with our family members. So we spent in weekend special in a celebration mood. Yesterday, One new mart opened at Bhubaneswar, Odisha. The name of the mart is Armada Mart. It is situated at the place of Bomikhal, Bhubaneswar. I am like to share my visit and how the mart is looks like details in this post. Initially we don't have any idea about the new mart ceremony. We got an invitation from one of my friend Mr. Sagar for attending the inauguration ceremony of this mall. We finished our daily work early and finished the breakfast. Then we planned to attend the ceremony. Yesterday was Sunday, we don't have any work, all we are free at our home, so that we think that let go and see the mart look like. The weather was very good; it is a sunny weather, the temperature at maximum 30 to 32 degree. We did not face any difficulty to reach that place. This place was very nearer from our residence; it was 10 minutes drive from our place. The place was inside the city. Bhubaneswar. Bhubaneswar is capital of Odisha, India (Temple City of India). It is a small town in the eastern part of India, I have already written details in my introduction page. Nearly about 2.5 to 3 millions of population is staying here. The density of the people is so high here. So there are many marts in that city. Yesterday the city was born a new mart called Armada Mart. Finally we reached that place around 2:00 PM. We found lots of crowd in that place. Peoples are already waited for the celebration. The owner of the mart arranged a Gruha Prabesha Puja (Mart Entry Puja) at the main gate of the mart. The main gate was covered with full of beautiful flowers. My friend was there, he greeted us. He also booked some seat for us for looking the ceremony. He offered with some welcome soft drinks. We (me and my wife wife) joined the puja and ceremony also. After completion of puja, the net ribbon was cut by the store owner. Then we got the chance for entering inside into the mart. There was lots of big Balloon are decorated in the ceiling of the mart. It looks so beautiful like a party of new born baby.
All the materials were kept the racks. The items are displayed in the racks for attracting the people. What I found, It is a one kind of variety store. All the items were daily use products. I have taken lots of snaps of inside the mart and also taken a video clip of the mart. You can see the video also. We almost spent one and half our inside the mart. The mart was arranges some lunch also. We finished the lunch and do some shop our daily use item for our home. Then we returned to our home around 4 PM. It was one kind of enjoyment for me and my family in this weekend. I listed all the things in my blog and diary also. You can see the lists of items were displayed in the rack. I have taken some snaps with my wife Rasmita.
This weekend was memorable for us. We spent time in a mart. we enjoyed with friends. it is first time we came out and involve in a inauguration ceremony after a long gap of two year due to covid-19 fear. Now we felt relax to go out and do shopping and enjoy foods. It is my first post in Liketu community. I hope you like it.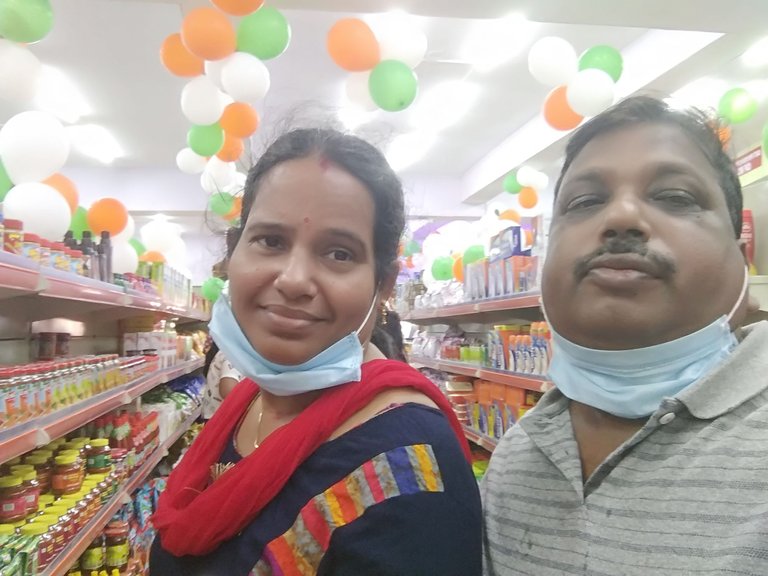 Taking snaps with my wife Rasmita inside the mart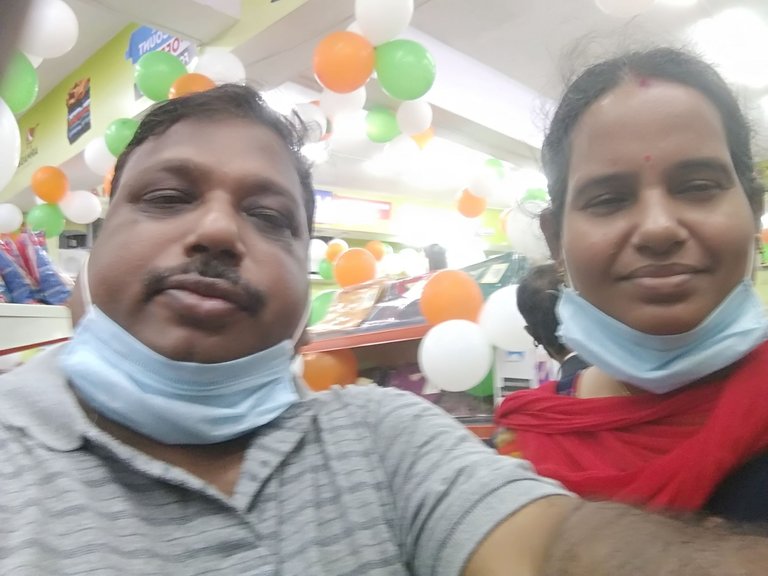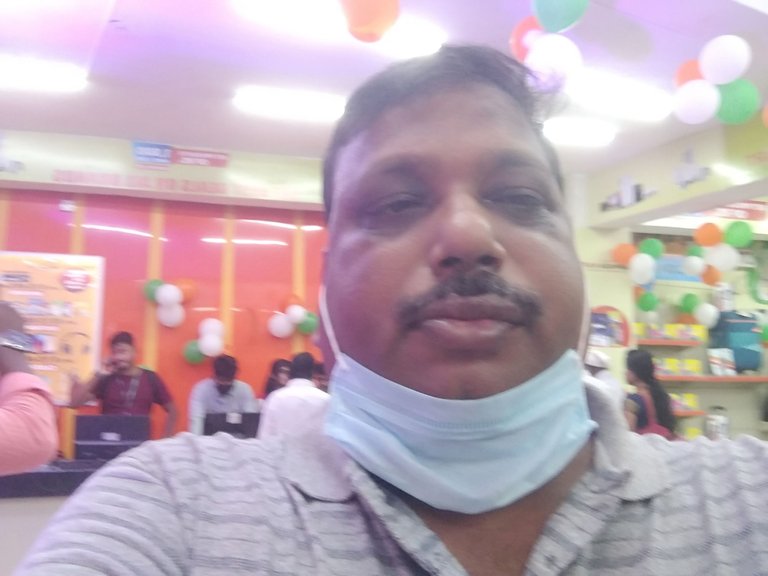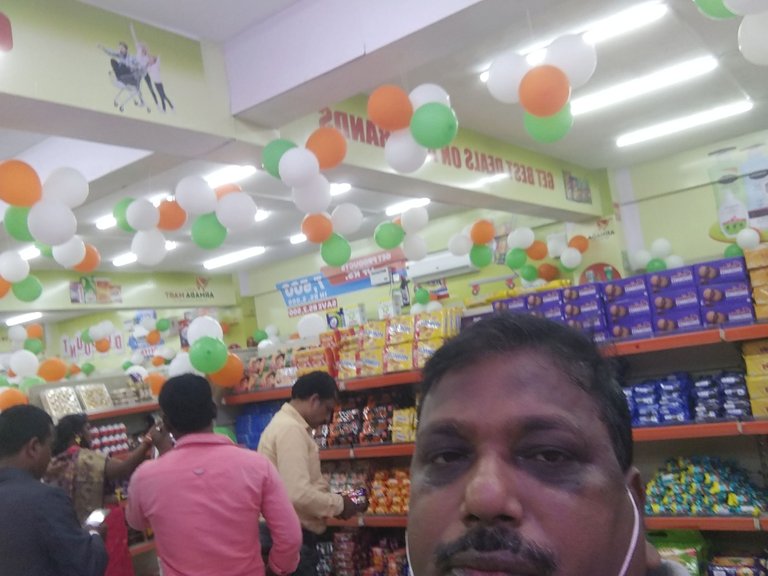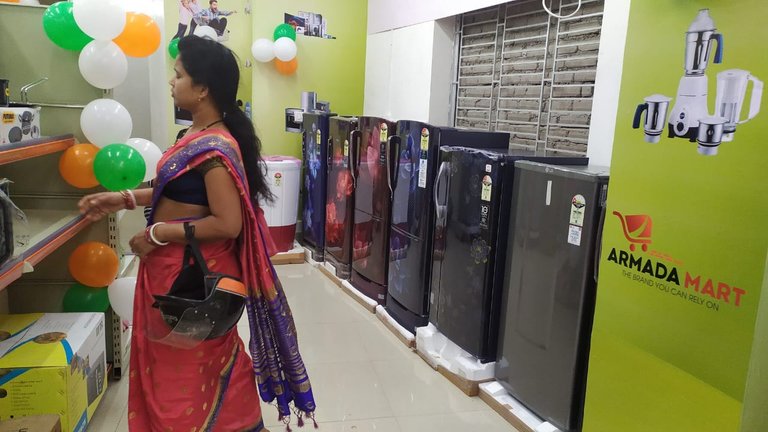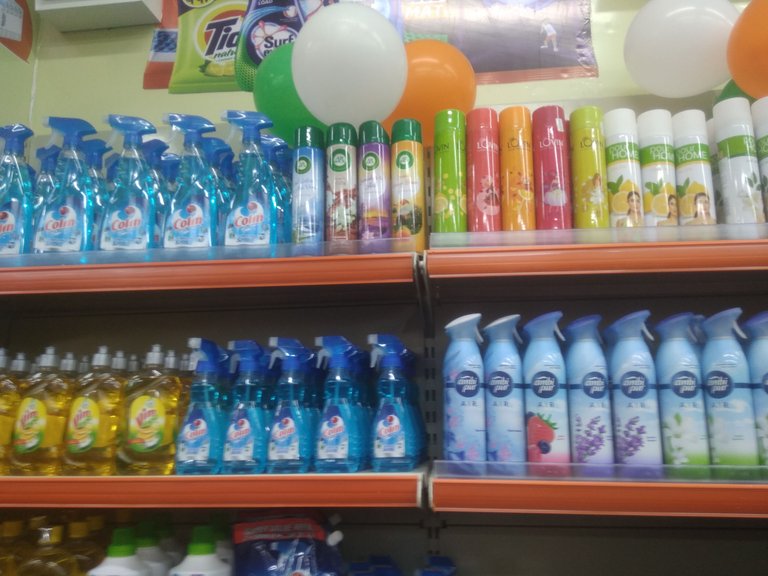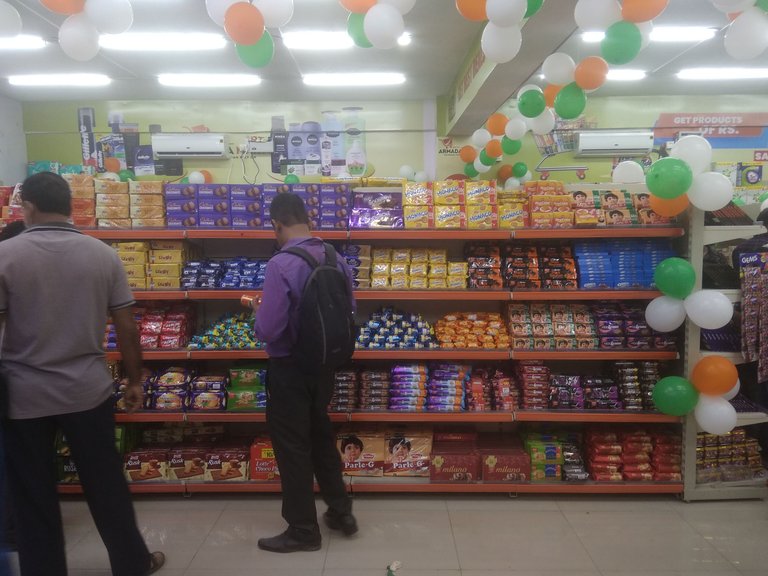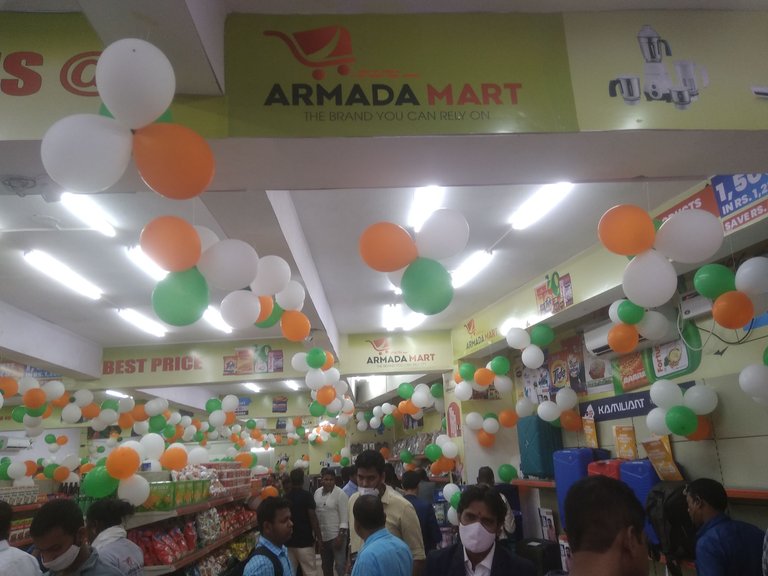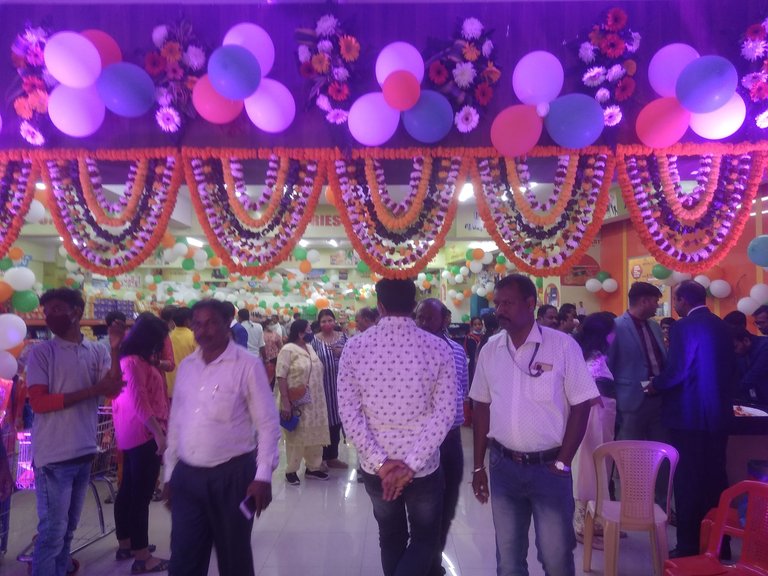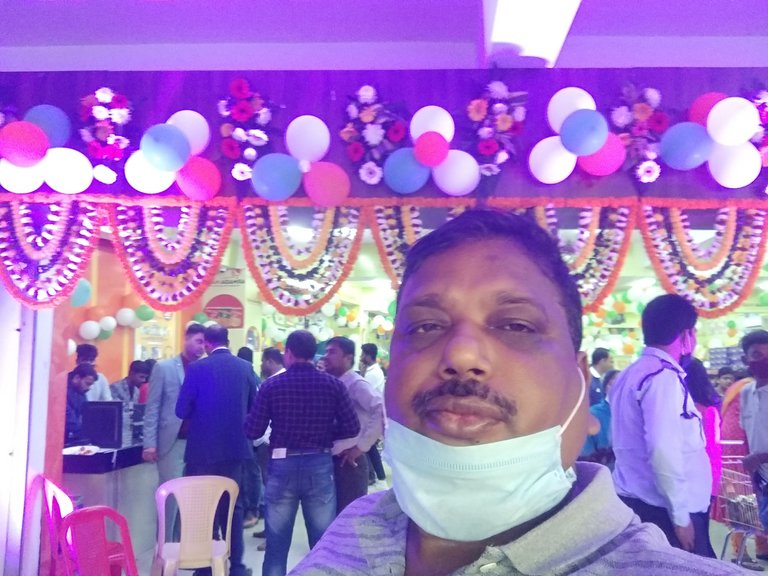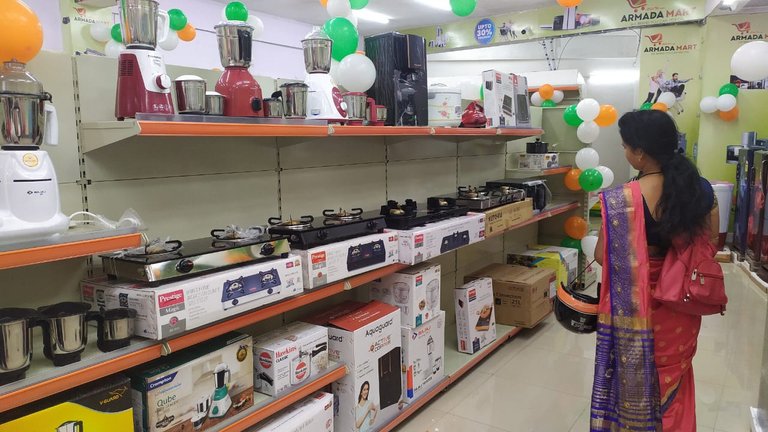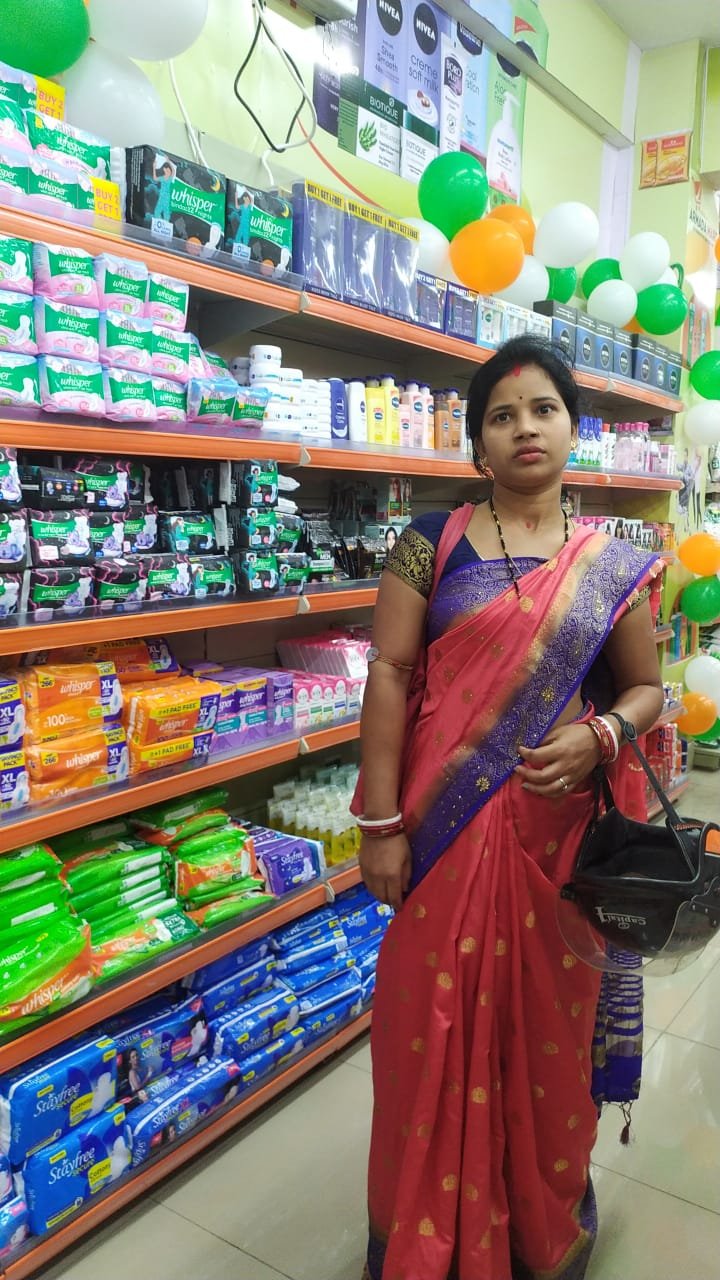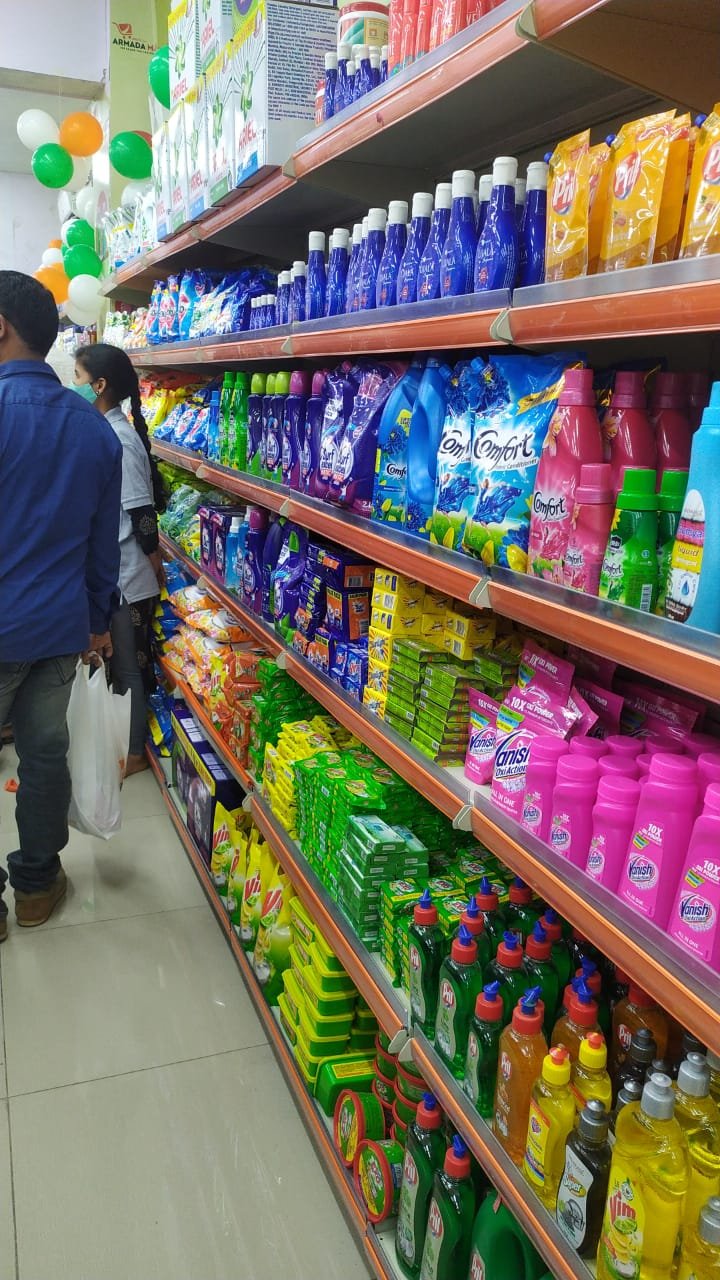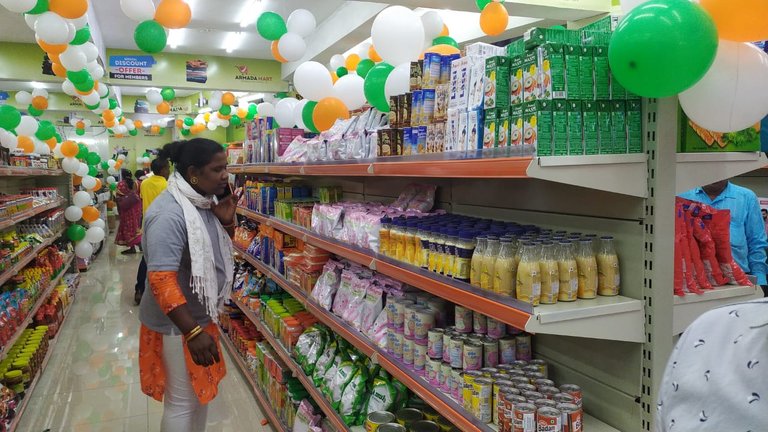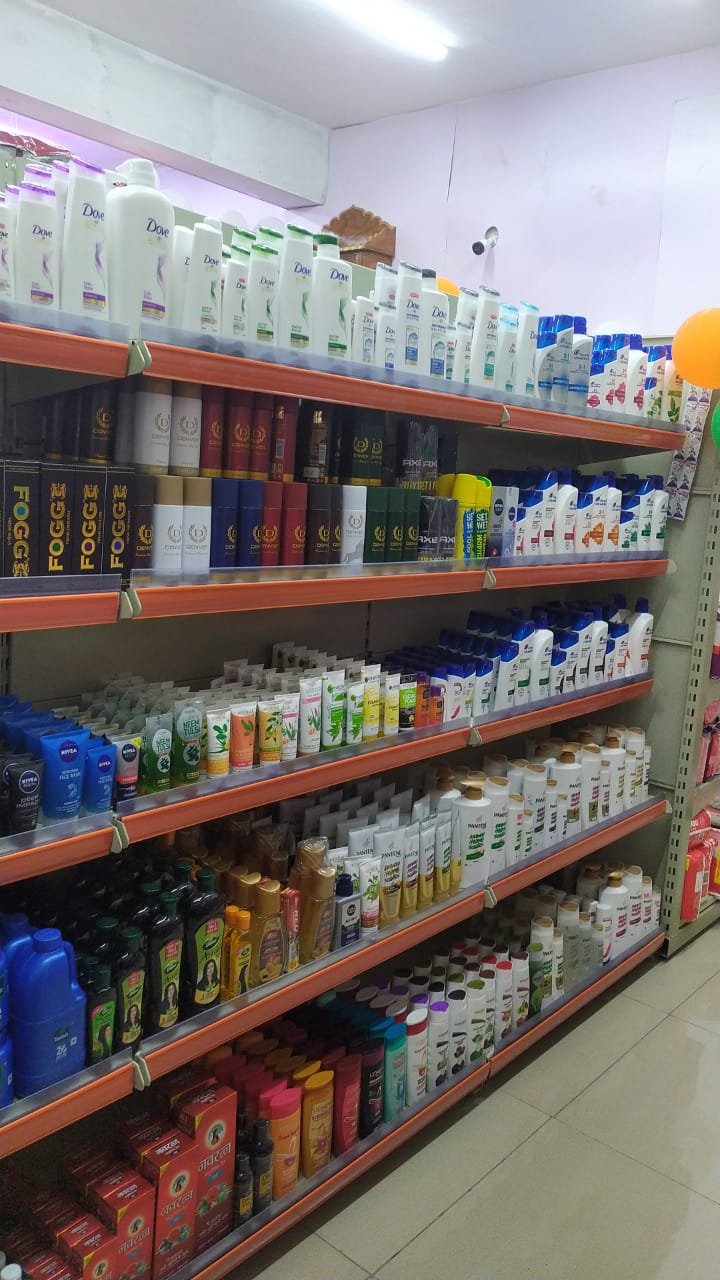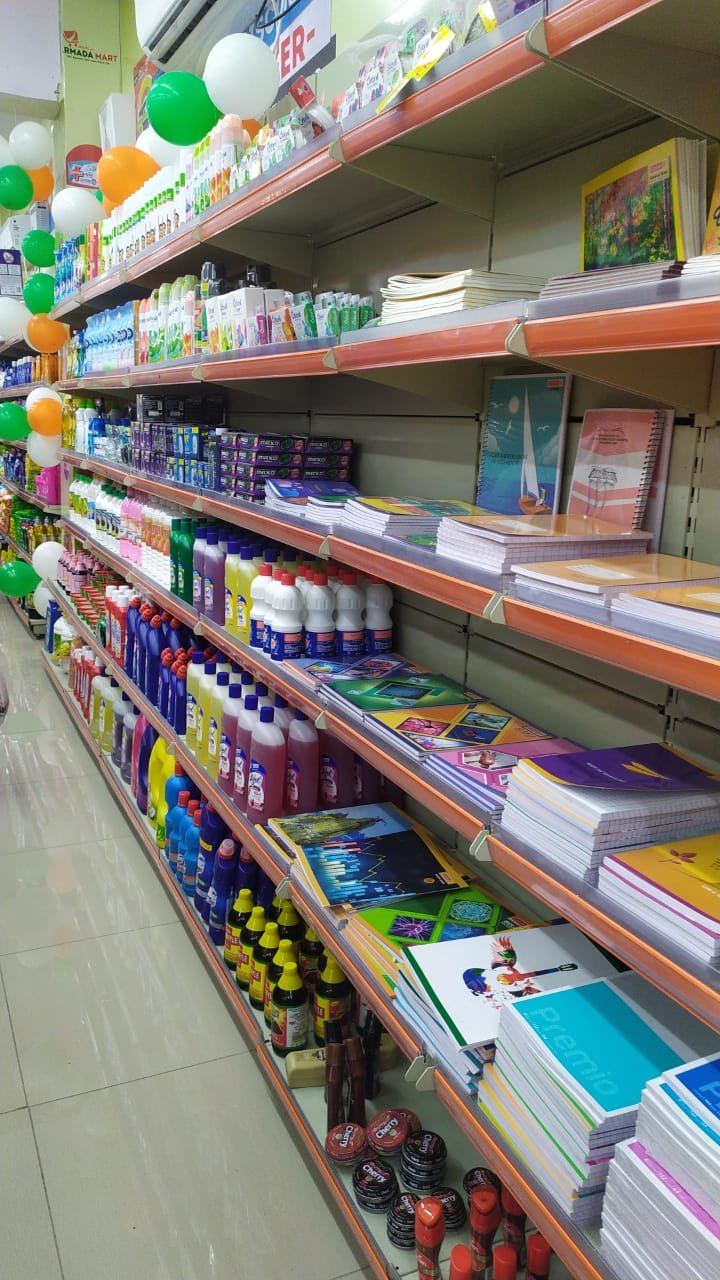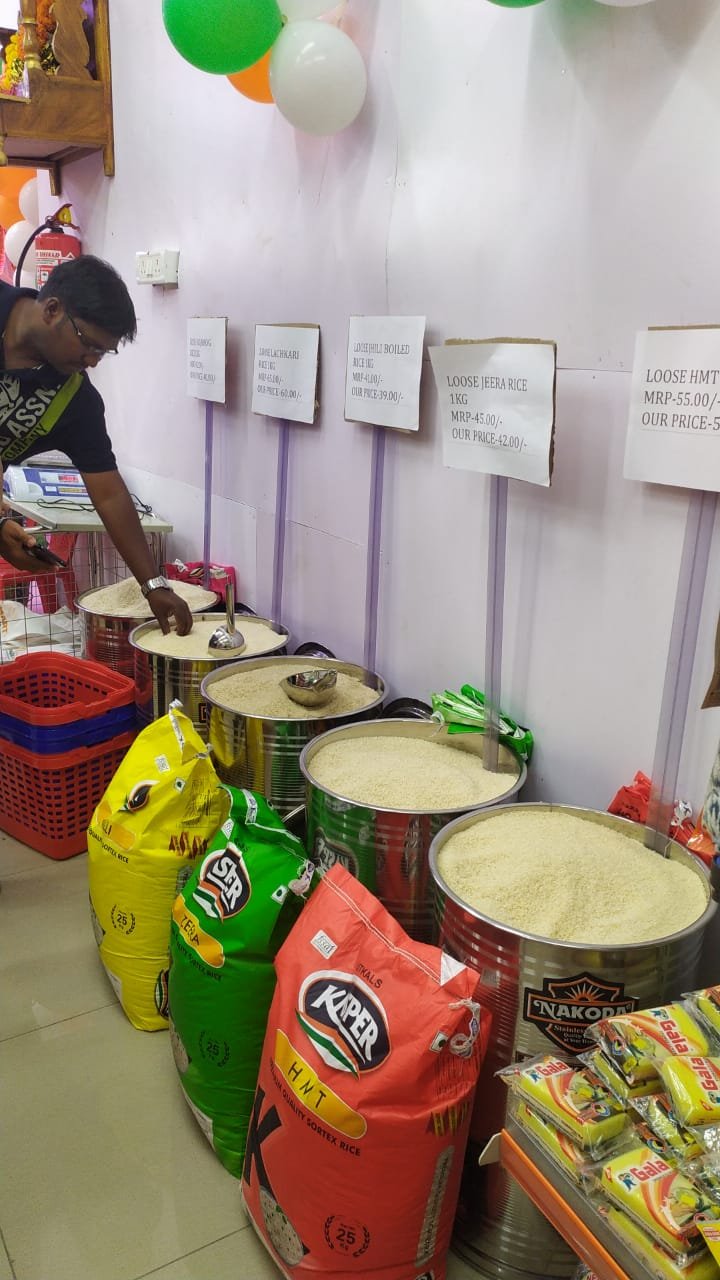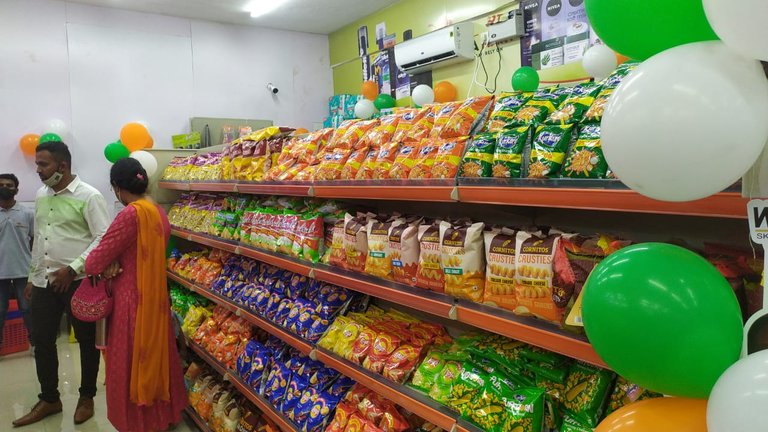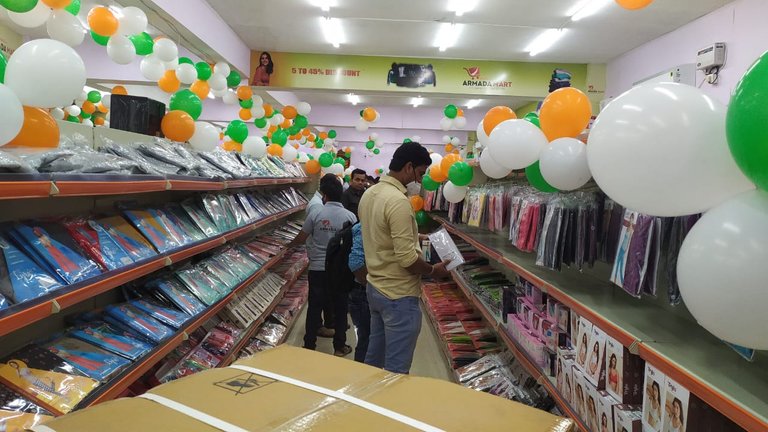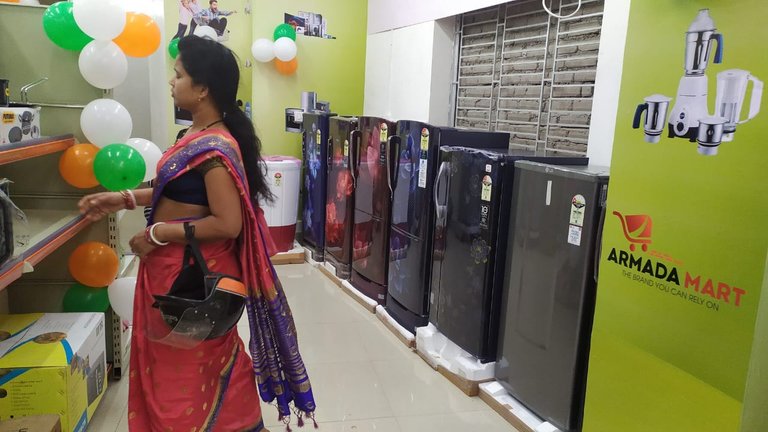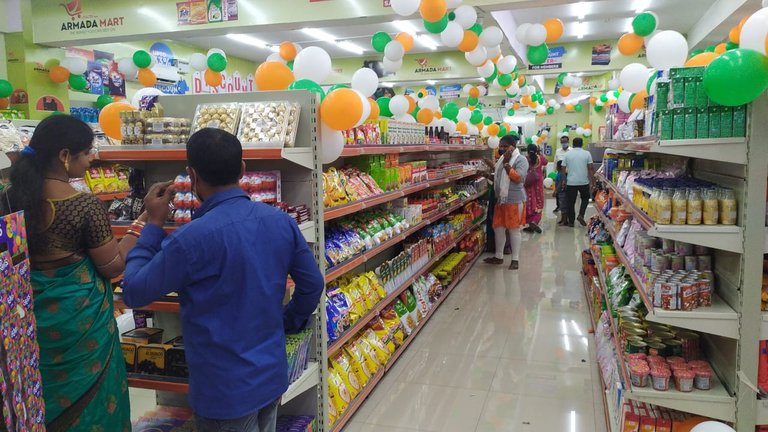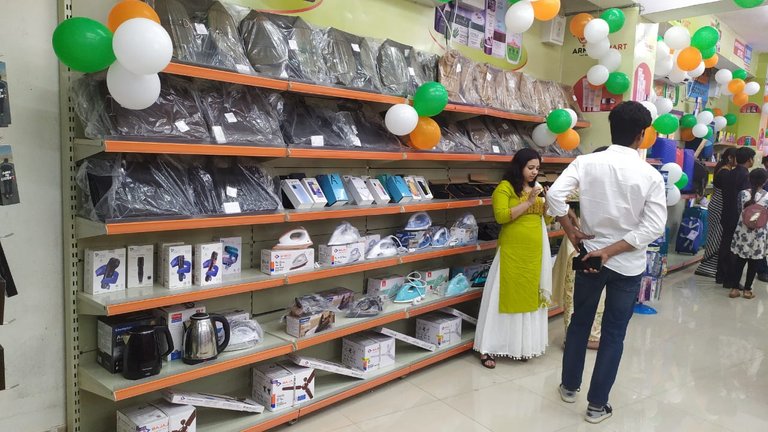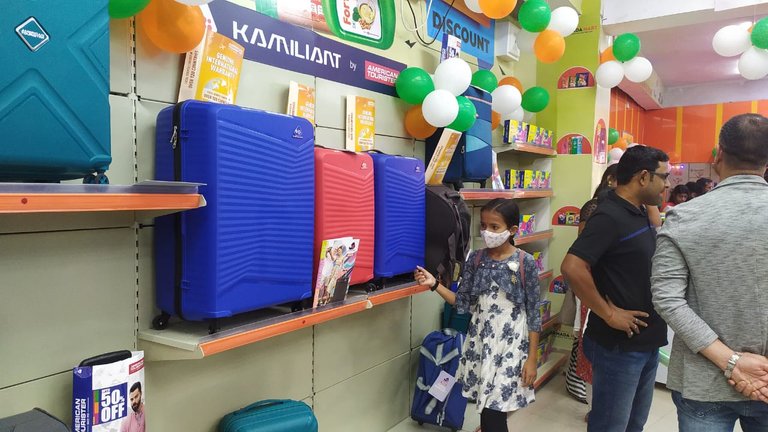 Thank you very much friends…
---
▶️ 3Speak