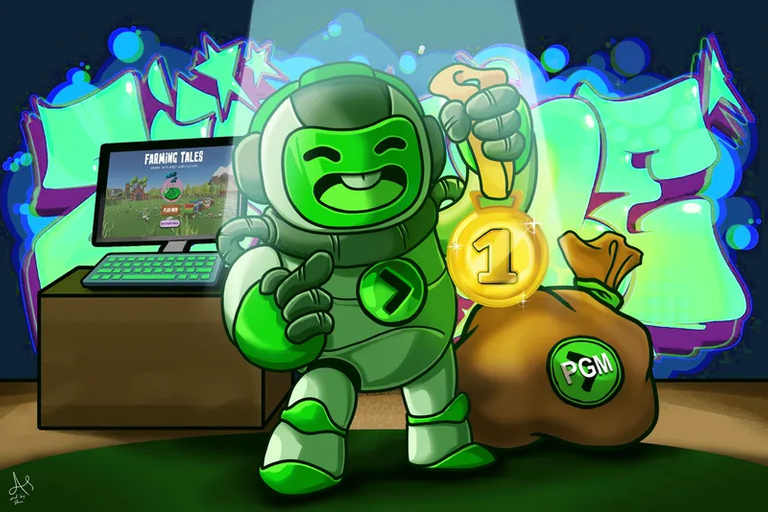 Hi all friends, sorry for the delay in making this post but there have been several setbacks and I just didn't have time today and yesterday.
As you have all noticed the post of yesterday, where we announced the arrival of the care project with the account @pgm-curator has taken us a lot of time!
So let's go and see how you all have been doing , I just want to say that I have some great news!
---
TOP 5 USERS
Congratulations to all you have made a top result starting from @japex1226 that has destroyed the record of @stewie.wieno of commands used in a week, practically for 4 days in a row he has used ALL COMMANDS really amazing, for this he has also received the role of Best user of the week on discord of PGM, discord that is now essential to receive 2 high votes to 100% to two posts chosen by you paying 10 PGM, vote that will be sent by @pgm-curator
Congratulations also to @stewie.wieno who again this week did a super job with 36 commands used, just 4 lengths behind the leader! This shows that the 3 vote in a row best user of the week (current record) would probably win this week too!
Congratulations also to the third place winner, silver medal, super organizer of tournaments splinterlands (by the way stay tuned for future updates!), congratulations to @dynamicrypto who has done again this week as last 28 commands used, maybe it's his lucky number, who knows!
Finally congratulations to the 4/5 place shared with @mchero and @savvyplayer who are also destroying the !PGM both with 20 uses and then the rewards of the 4/5 place will be added and divided 2.
---
REWARDS

---
TOTAL PARTICIPANTS
@hollowknightgod 10
@stewie.wieno 36
@trippymane 15
@lozio71 19
@zottone444 55
@invest-time 2
@zottino123 8
@blumela 18
@astrocreator 12
@tokutaro22 19
@felixgarciap 13
@savvyplayer 20
@pregosauce 2
@mehmetfix 14
@technocrypton 8
@savvytester 4
@mchero 20
@dynamicrypto 28
@pablodare 4
@mad-runner 16
@bencwarmer 15
@atma.love 15
@japex1226 40
@vasupi 4
@drunksamurai 2
@solairitas 4
@cantfoldaces 2
@kryptodenno 16
@edgerik 4
@mvl2304 3
@shiftrox 3
@visionaer3003 4
@libertycrypto27 14
@flaxz 11
@lokywolf2295 4
@cryptounicorn420 6
@aiovo 1
@iamalivechalleng 4
@pgm-curator 8
@chubb149 1
@torran 1
@abyssalsoul 1
@andy4475 4
@coccodema 3
@sketchygamerguy 4
@zottonetoken 2
@blue.rabbit 2
@choof 1
@utopia-hope 1
@captain.future 2
@andy-vibes 4
@curatingunicorn 1
---
STATISTICS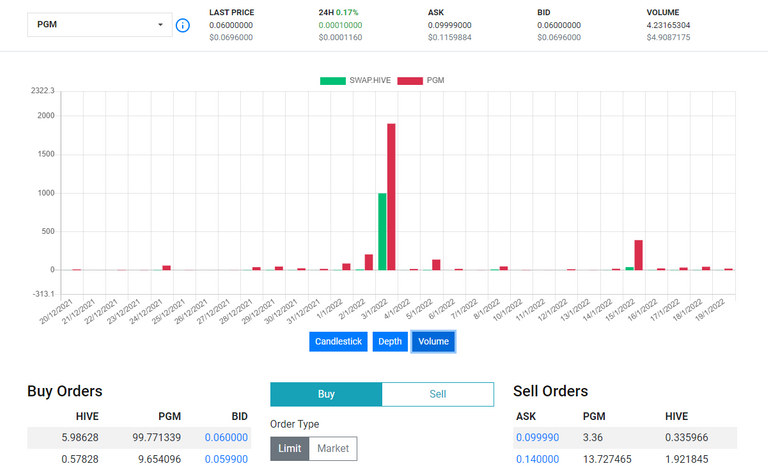 No. of participants 50
No. of comments posted 510
No. of PGMs (estimated sent) 51
Total value of PGMs sent in HIVE 5.10
Total value of PGMs sent in dollars $ 5.91
Current token value $0.07
---
---
---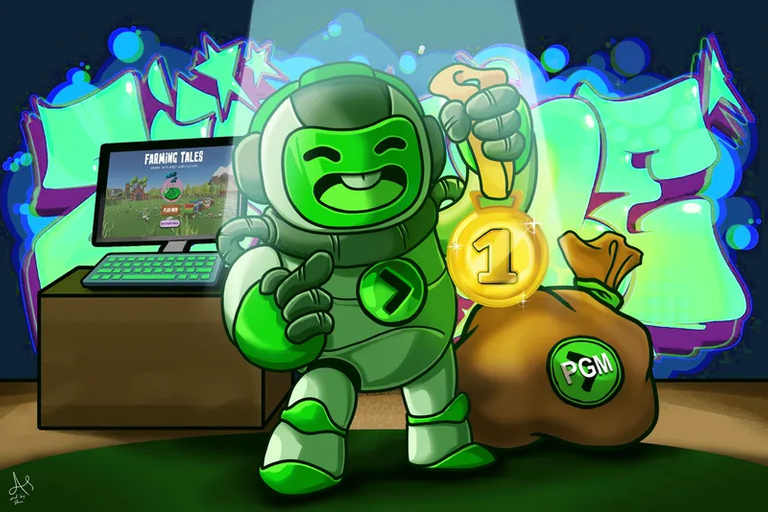 ITA
Ciao a tutti amici , scusate il ritardo nel fare questo post ma ci sono stati parecchi contrattempi e non ho avuto proprio tempo quest'oggi e nella giornata di ieri.
Come avrete notati tutti il post di ieri , dove annunciavamo l'arrivo del progetto di cura con l'account @pgm-curator ci ha tolto tanto tempo!
Quindi andiamo a vedere subito come vi siete comportati , voglio dire solo che ho piacevoli notizie!
---
TOP 5 USER
Complimenti a tutti avete fatto un top risultato partendo da @japex1226 che ha distrutto il record di @stewie.wieno di comandi utilizzati in una settimana , praticamente per 4 giorni di fila ha usato TUTTI I COMANDI davvero strepitoso , per questo inoltre ha ricevuto il ruolo di Migliore utente della settimana su discord di PGM , discord che ormai è fondamentale per ricevere 2 voti alti al 100% a due post scelti da voi pagando 10 PGM , voto che vi verrà inviato da @pgm-curator
Complimenti anche a @stewie.wieno che anche questa settimana ha fatto un super lavoro con 36 comandi utilizzati , a sole 4 lunghezze dal primo! Questo dimostra che il 3 vote di fila miglior utente della settimana (record attuale) avrebbe probabilmente vinto anche questa settimana!
Complimenti anche al terzo classificato , medaglia di argento , super organizzatore di tornei di splinterlands (tra l'altro rimanete connessi per futuri aggiornamenti!) , complimenti a @dynamicrypto che ha fatto anche questa settimana come la scorsa 28 comandi utilizzati , forse è il suo numero fortunato , chi lo sa!
Alla fine complimenti al 4/5 posto condiviso con @mchero e @savvyplayer che stanno distruggendo anche loro il !PGM entrambi con 20 utilizzi e quindi le ricompense del 4/5 posto verranno sommate e divise 2.
---
PAGAMENTI

---
PARTECIPANTI TOTALI
@hollowknightgod 10
@stewie.wieno 36
@trippymane 15
@lozio71 19
@zottone444 55
@invest-time 2
@zottino123 8
@blumela 18
@astrocreator 12
@tokutaro22 19
@felixgarciap 13
@savvyplayer 20
@pregosauce 2
@mehmetfix 14
@technocrypton 8
@savvytester 4
@mchero 20
@dynamicrypto 28
@pablodare 4
@mad-runner 16
@bencwarmer 15
@atma.love 15
@japex1226 40
@vasupi 4
@drunksamurai 2
@solairitas 4
@cantfoldaces 2
@kryptodenno 16
@edgerik 4
@mvl2304 3
@shiftrox 3
@visionaer3003 4
@libertycrypto27 14
@flaxz 11
@lokywolf2295 4
@cryptounicorn420 6
@aiovo 1
@iamalivechalleng 4
@pgm-curator 8
@chubb149 1
@torran 1
@abyssalsoul 1
@andy4475 4
@coccodema 3
@sketchygamerguy 4
@zottonetoken 2
@blue.rabbit 2
@choof 1
@utopia-hope 1
@captain.future 2
@andy-vibes 4
@curatingunicorn 1
---
STATISTICHE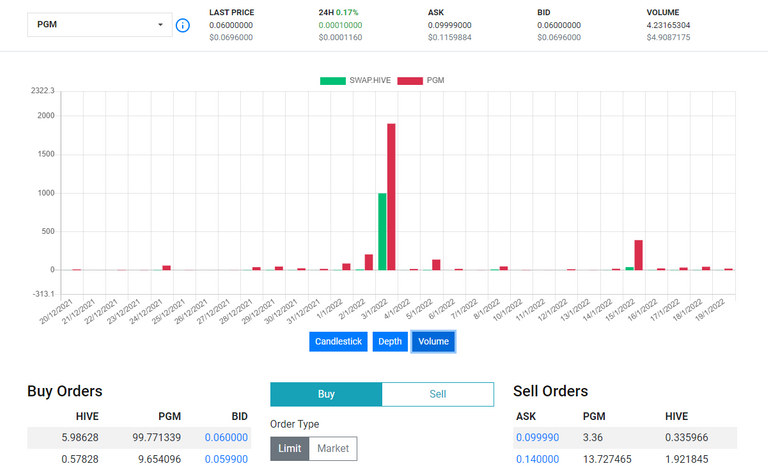 N° di partecipanti 50
N° commenti inviati 510
N° PGM (stimati inviati) 51
Valore totale dei PGM inviati in HIVE 5,10
Valore totale di PGM inviati in dollari $ 5,91
Valore attuale token $0.07
---
---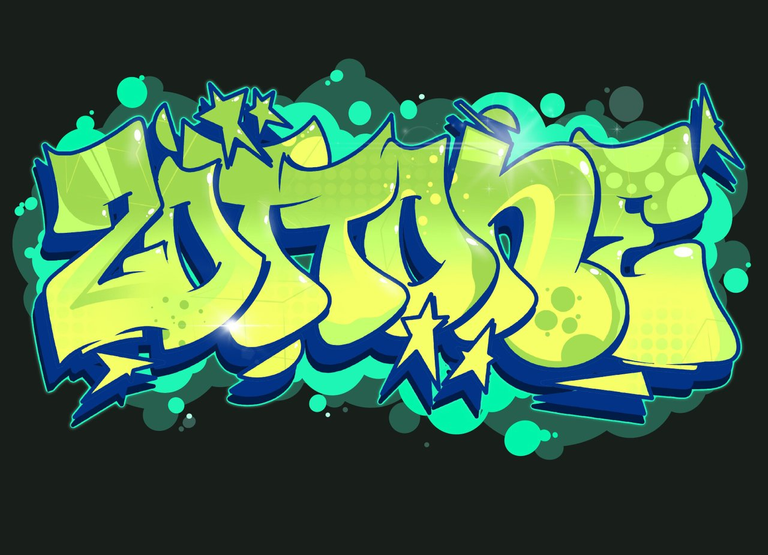 Follow me on
TWITTER ---> https://twitter.com/zottone444
TORUM ---> https://www.torum.com/u/zottone444
HYPPER ---> https://hyprr.com/profile/zottone444
NOISECASH ---> https://noise.cash/u/Zottone444
READCASH ---> https://read.cash/@Zottone444
BLURT ---> https://blurt.world/@zottone444
JOIN ON TELEGRAM ITALIAN GROUP ---> https://t.me/hiveitaly
FOLLOW HIVE ITALIA ON ---> Twitter -- Instagram -- Fecebook
photo by @astrocreator / @japex1226
---
If you want to buy/sell Dcity cards with the PGM token from the NFTM.art shop click here
---
My private socials
Instagram---> ale_zotta_
Twitch ---> zottone
---
Links that may be useful to you for the PGM token
Buy it here
If you don't know how to buy the PGM token click here
If you want to know what projects we collaborate with, click here and here
If you want to become a sponsor of the project click here
joins the PGM discord server
FOLLOWE PGM ON TWITTER
Buy games by paying with hive-HDB-Pizza Token here @thebeardflex
To buy my microphone click here
To join my fortnite community click here