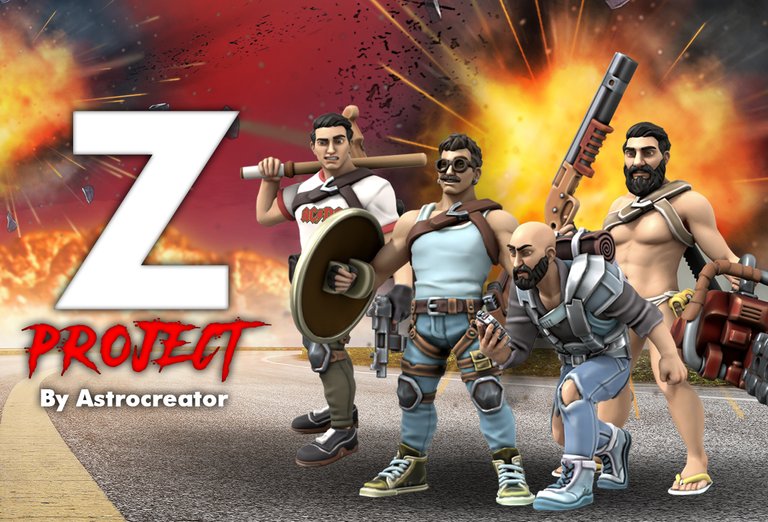 Illustration created by Astrocreator

Hello everyone, today I want to talk to you about a project I'm working on in this period. Before illustrating this project called "Z Project" a small introduction is necessary. Among my various passions, I also cultivate a passion for board games, I do not consider myself an expert, but I like to find myself with friends and family and spend several hours having fun with board games, in particular I find it an excellent pastime during the cold winter months. A few years ago I discovered an exceptional game, a cooperative with zombie themed miniatures, the game in question is called Zombicide, in a nutshell this game catapults you into an action-packed adventure where each player leads a unique character in terms of aesthetics and capacity. After many games, my fellow adventurers and I have created an excellent quartet of games. Our interest in this title led us to want to create a personalized adventure, hence the idea of ​​creating our personal characters invented by us both in aesthetics and skills, in this way we could face the next games with personalized characters and created by us. Thus was born "Progetto Z"
The game uses miniatures for both heroes and zombies, all very high quality miniatures that I hand painted with a lot of patience, below I show you the whole group of original miniatures and the before and after of an original miniature painted by me.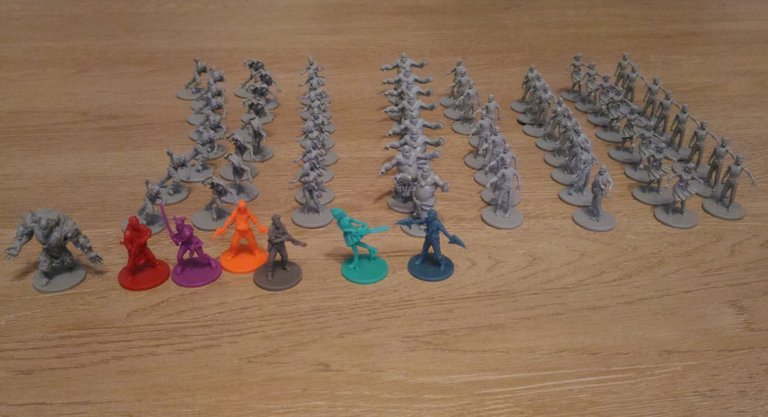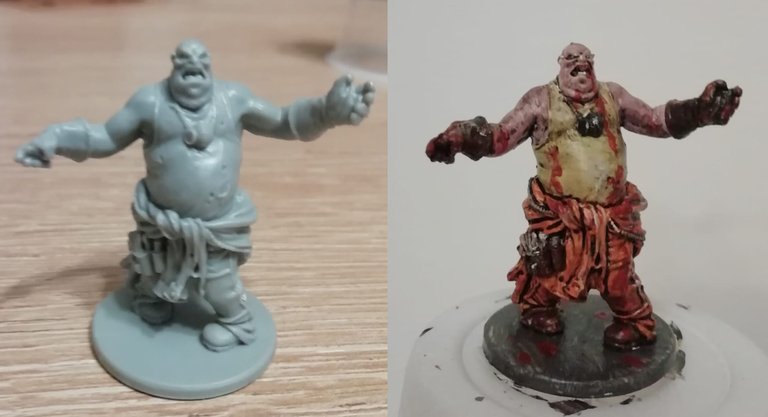 Images made by Astrocreator
To make our miniatures I did some research and found an excellent online service that provides an editor that is very simple to use but extremely rich in elements thanks to which it is possible to create extremely detailed and unique miniatures, the service is called Hero Forge and after creating the 3D model allows you to buy it, you can choose different options, in fact you can buy your miniature made with: a standard plastic, a high quality plastic, a plastic plus digital coloring, and it is also possible to buy the miniature in metal or paper, but I have not investigated as it is not of my interest. After studying the Hero Forge editor and evaluating the various purchase options, I decided that I would develop my project on this platform. First I created the 4 characters that represent me and my three playmates. I spent a lot of time on this step because I wanted the miniatures to be heroic caricatures of who we are in reality. Below I show you the 4 characters created, in their simulated color version and in the high quality plastic version that I have chosen for the purchase.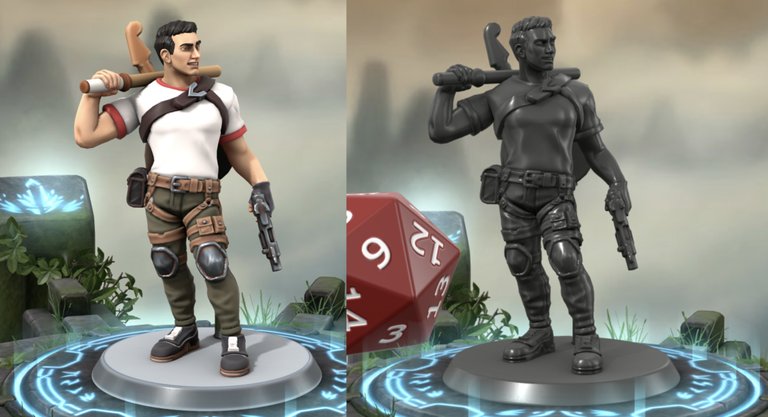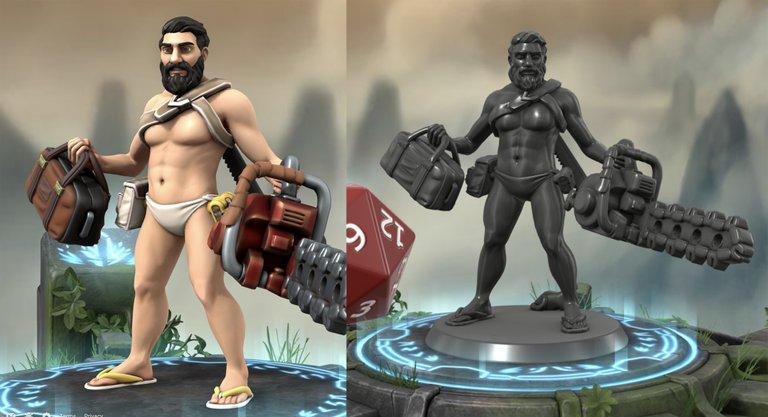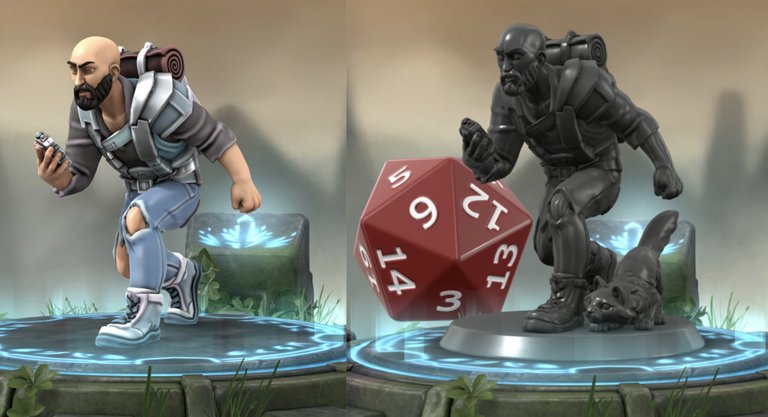 Images made by Astrocreator
Creating the four characters was a long and meticulous process to which I paid a lot of attention, the various characters have been modified several times, because each element of the group rightly wanted to customize their miniature. This phase was extremely fun because it allowed us to create unique miniatures. Once the 3D projects were made and the high quality plastic chosen, I placed the order. In the next episode we will see the miniatures made.
I hope this new content is of interest to you, as always I invite you to let me know what you think below in the comments.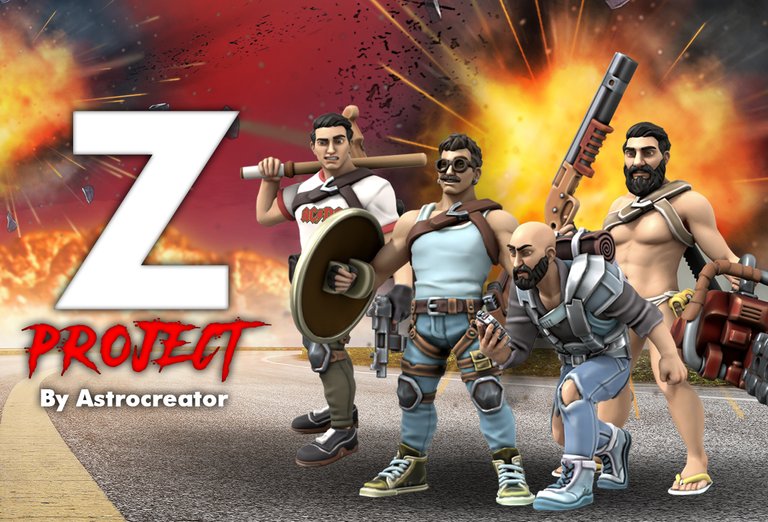 Illustrazione realizzata da Astrocreator

Ciao a tutti, oggi voglio parlarvi di un progetto a cui sto lavorando in questo periodo. Prima di illustravi questo progetto chiamato "Z Project" è doverosa una piccola premessa. Tra le mie varie passioni, coltivo anche la passione per i giochi da tavolo, non mi considero un esperto, però mi piace ritrovarmi con amici e familiari e passare diverse ore a divertici con i giochi da tavolo, in particolare lo trovo un ottimo passatempo durante i freddi mesi invernali. Qualche anno fà scoprii un gioco eccezionale, un cooperativo con miniature a tema zombi, il gioco in questione si chiama Zombicide, in estrema sintesi questo gioco ti proietta in un'avventura carica d'azione dove ogni giocatore guida un personaggio unico per estetica e capacità. Dopo molte partite io e i miei compagni di avventure abbiamo creato un ottimo quartetto di gioco. Il nostro interesse nei confronti di questo titolo ci ha portati a voler creare un'avventura personalizzata, da qui l'idea di creare dei nostri personaggi personali inventati da noi sia nell'estetica che nelle capacità, in questo modo potremmo affrontare le prossime partite con dei personaggi personalizzati e creati da noi. Cosi nasce "Z Project"
Il gioco utilizza delle miniature sia per gli eroi che per gli zombi, tutte miniature di altissima qualità che io ho dipinto a mano con molta pazienza, qui di seguito vi mostro tutto il gruppo di miniature originale e il prima e il dopo di una miniatura originale da me dipinta.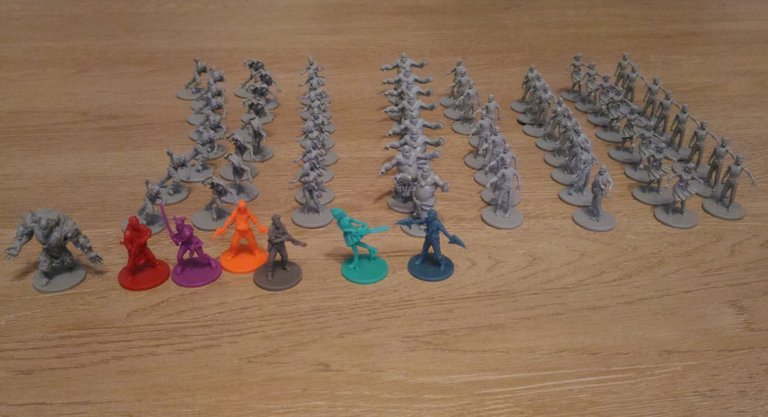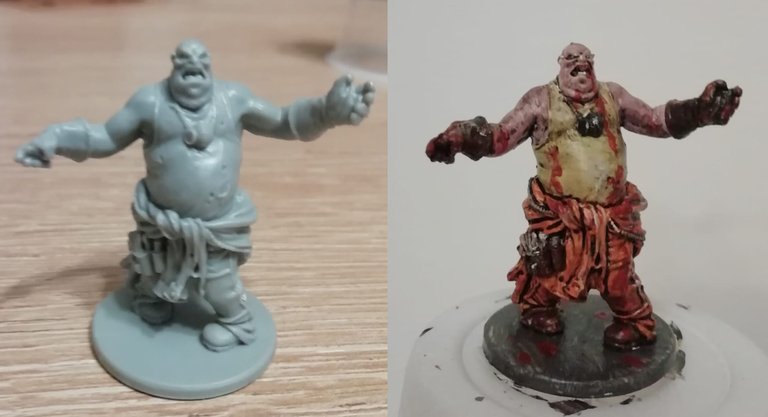 Immagini realizzate da Astrocreator
Per realizzare le nostre miniature ho fatto alcune ricerche ed ho trovato un ottimo servizio online che mette a disposizione un editor molto semplice da utilizzare ma estremamente ricco di elementi grazie ai quali è possibile creare delle miniature estremamente dettagliate e uniche, il servizio si chiama Hero Forge e dopo aver creato il modello in 3D ti permette di acquistarlo, è possibile scegliere diverse opzioni, infatti è possibile acquistare la propria miniatura realizzata con: una plastica standard, una plastica di alta qualità, una plastica più colorazione digitale, e anche possibile acquistare le miniature in metallo o carta, ma non ho approfondito in quanto non di mio interesse. Dopo aver studiato l'editor di Hero Forge e valutato le varie possibilità di acquisto, ho deciso che avrei sviluppato il mio progetto su questa piattaforma. Per prima cosa ho creato i 4 personaggi che raffigurano me e i miei tre compagni di gioco. Ho dedicato moltissimo tempo a questo passaggio perchè ho voluto che le miniature fossero le caricature eroiche di quello che siamo nella realtà. Qui di seguito vi mostro i 4 personaggi creati, nella loro versione simulata a colori e nella versione in plastica di alta qualità da me scelta per l'acquisto.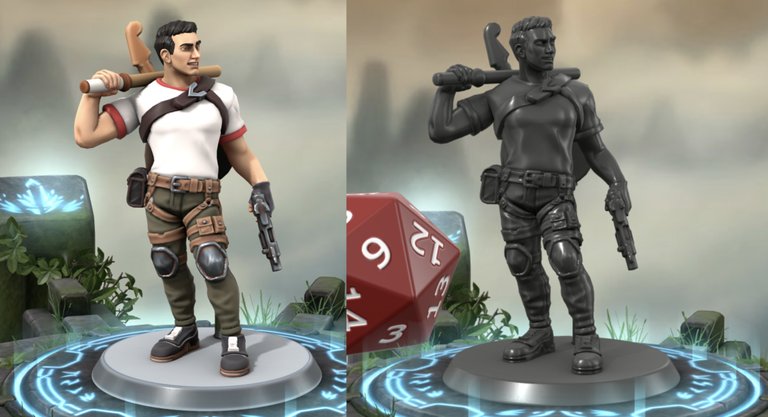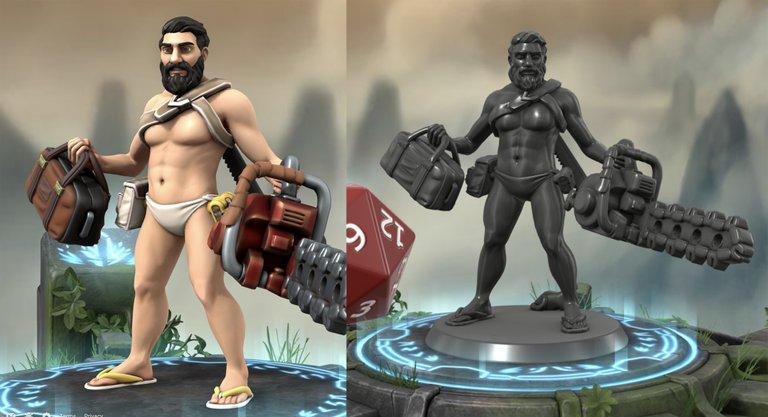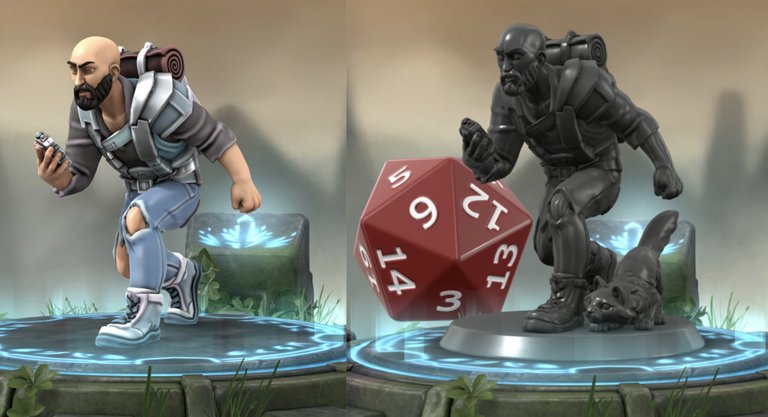 Immagini realizzate da Astrocreator
Creare i quattro personaggi è stato un processo lungo e minuzioso a cui ho prestato molta attenzione, i vari personaggi sono stati più volte modificati, perchè ogni elemento del gruppo voleva giustamente personalizzare la propria miniatura. Questa fase è stata estremamente divertente perchè a permesso di creare miniature uniche. Una volta realizzati i progetti 3D e scelto la plastica di alta qualità ho fatto l'ordine. Nel prossimo episodio vedremo le miniature realizzate.
Spero che questo nuovo contenuto sia di vostro interesse, come sempre vi invito a farmi sapere cosa ne pensate qua sotto nei commenti.