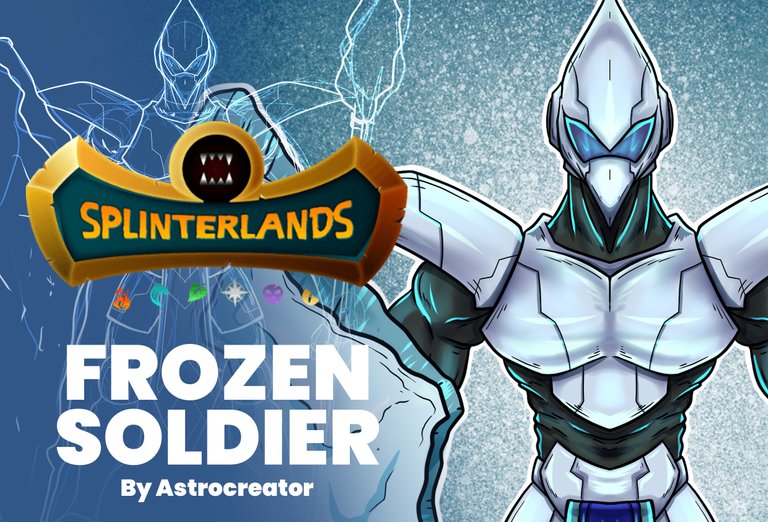 Illustration created by Astrocreator

Hello everyone and welcome to appointment number 22, in this series of articles I enjoy drawing the characters of the famous blockchain game HIVE @splinterlands in my own style. In today's article I enjoyed drawing the character of Frozen Soldier, even if I kept quite faithful to the original, I wanted to give the armor of the subject a bit futuristic and a bit spatial, I like to blend elements of the past with modern elements. Below you can see the finished work and the original image of the character that inspired me.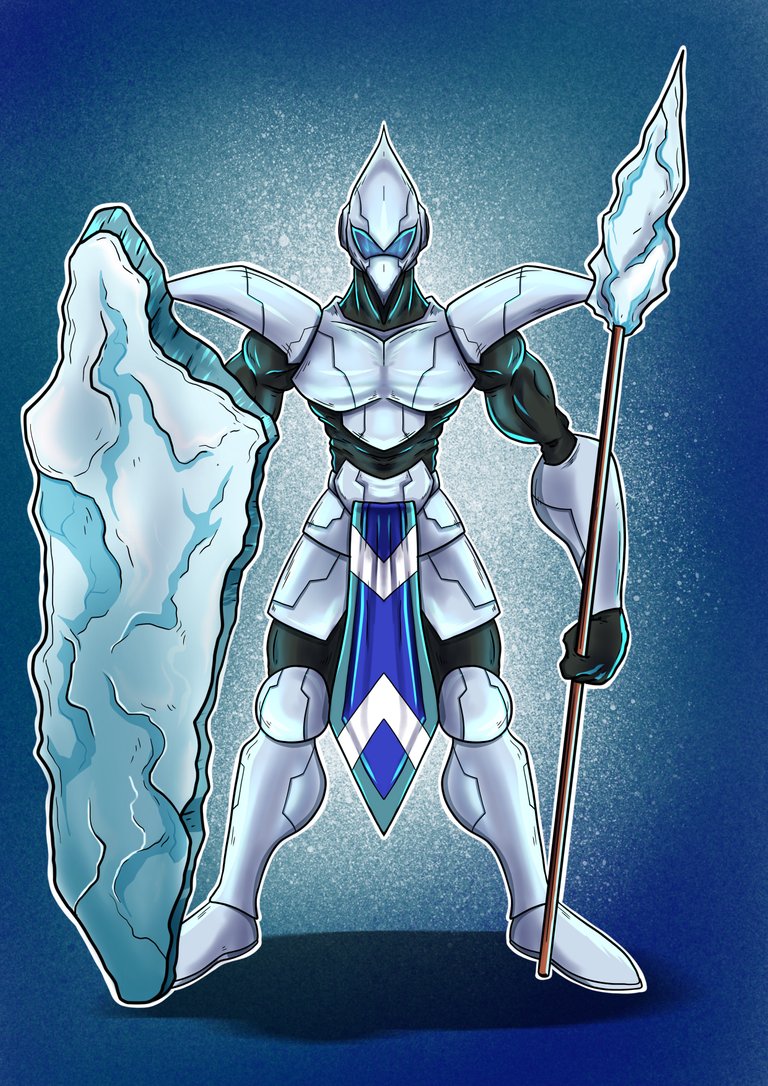 Illustration created by Astrocreator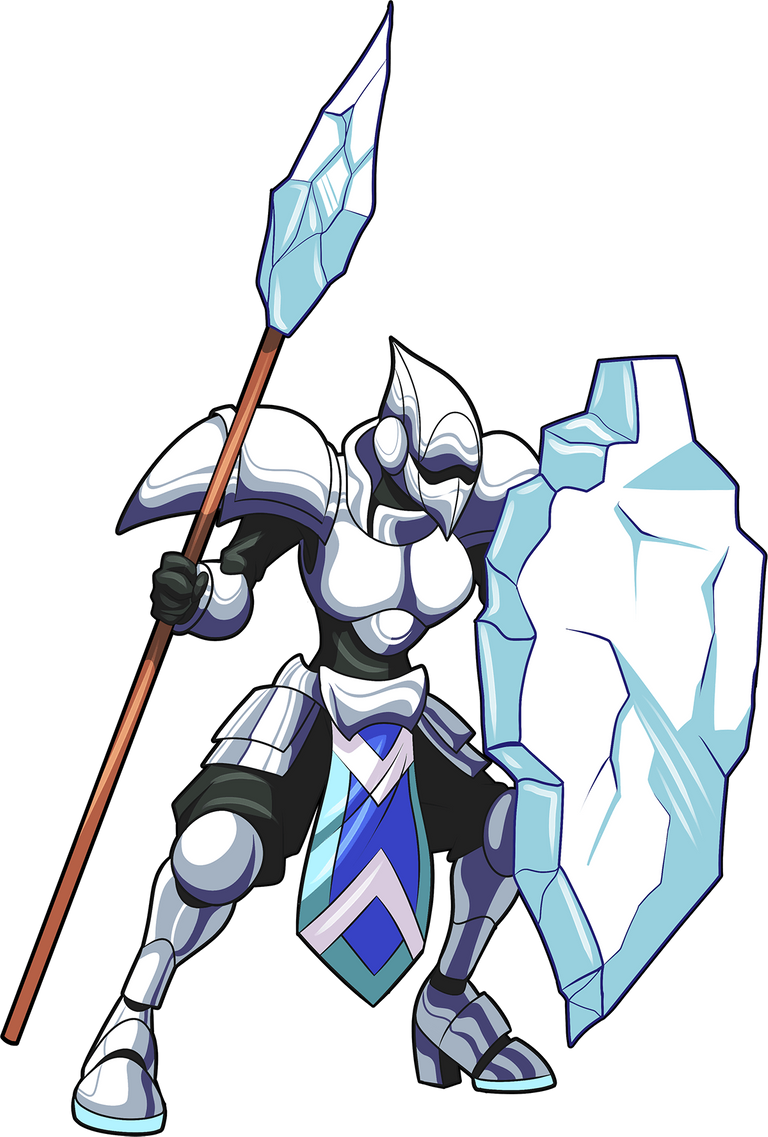 This illustration was very stimulating to create, in fact I enjoyed creating the shield and the spear with blocks of ice, the whole drawing must convey a concept of cold and strength, in fact all the colors used are very cold. The creative process that I used to create this illustration is a process that I use very often when I create totally digital images, in fact this illustration was created completely digitally using an Ipad and its Apple Pencil, tools that I find exceptional for digital illustration .
First of all I made a very rough drawing to define the pose and proportions of the subject, then I drew a final drawing with clean and particular lines, then I moved on to the coloring phase, first in spot colors and only at the end at this step I added lights and shadows that enrich the work. Below you will see all the fundamental stages of the creative process that I have described above.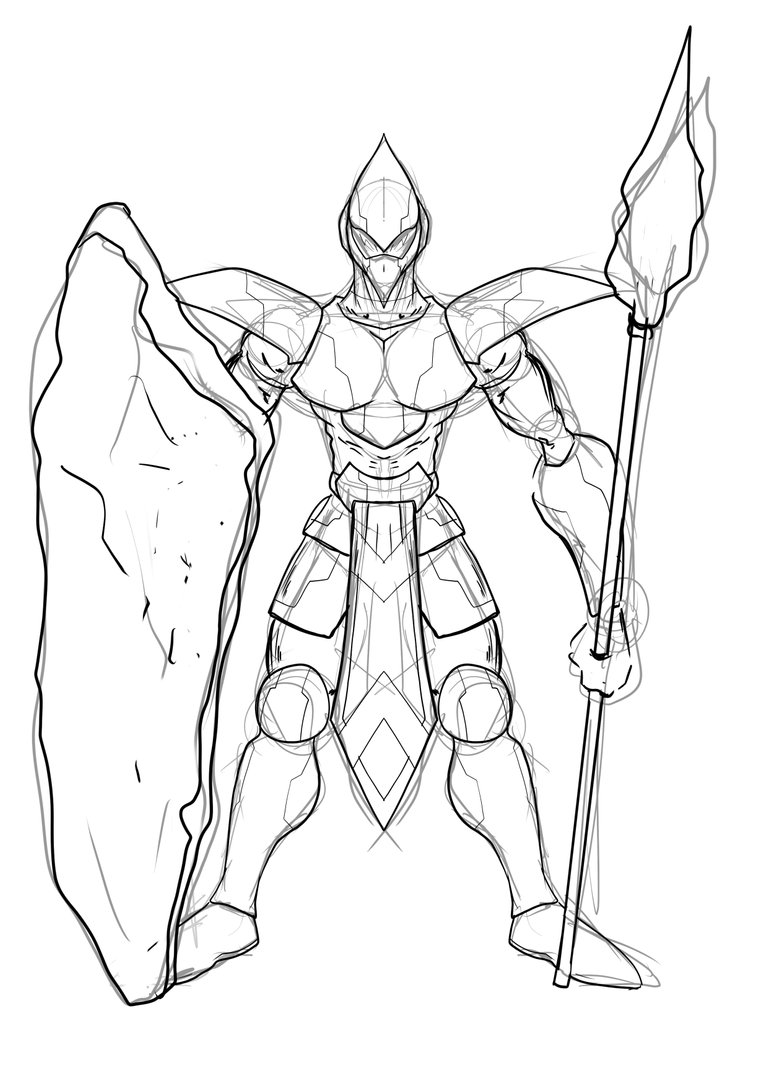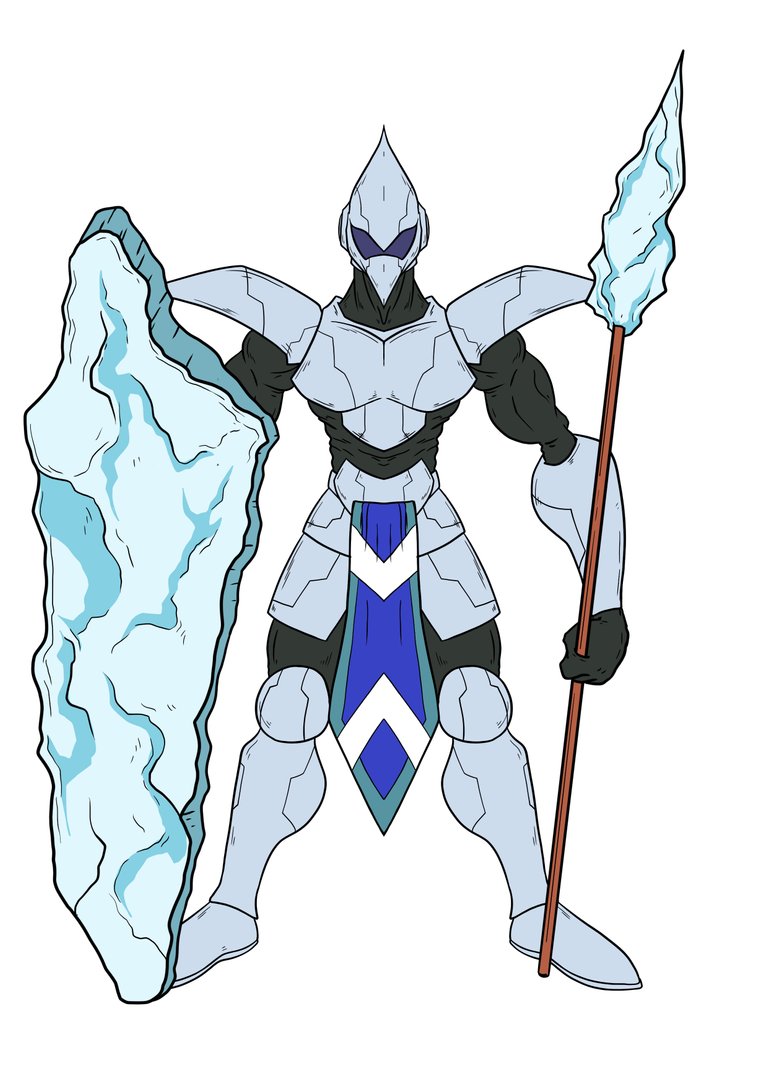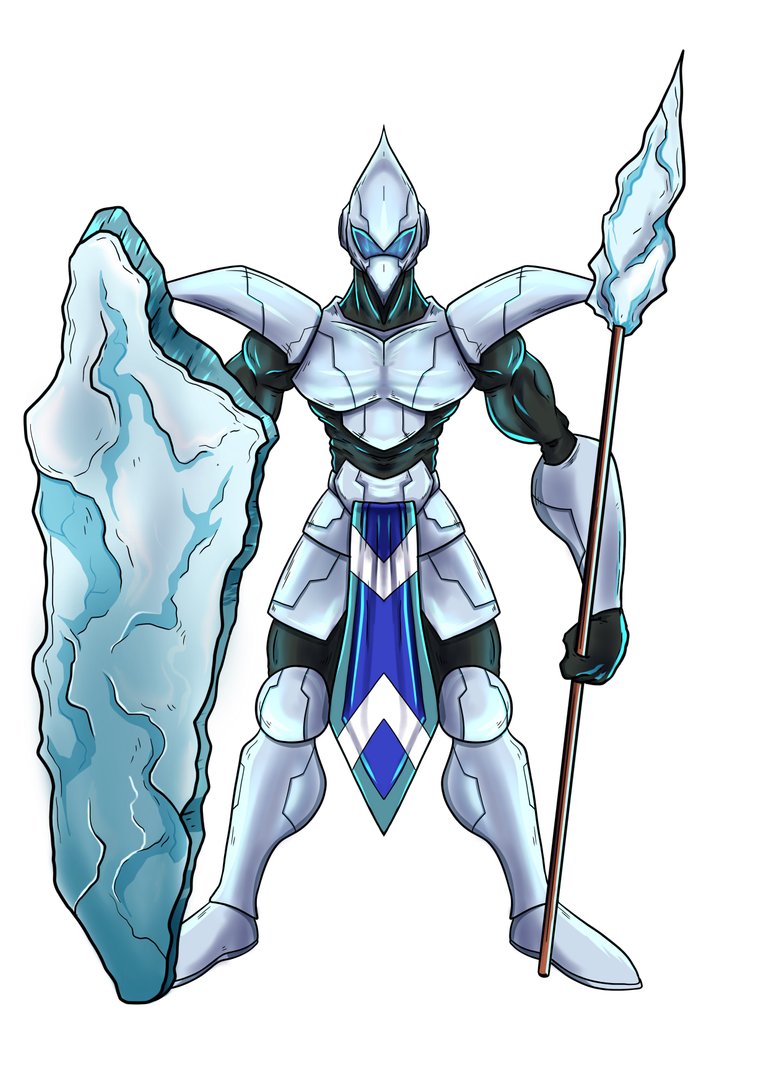 Illustration created by Astrocreator
Making these kinds of subjects with weapons and armor is a lot of fun for me, it allows me to have fun and let my imagination create original things.
I hope you like this new illustration, as always I invite you to let me know what you think below in the comments.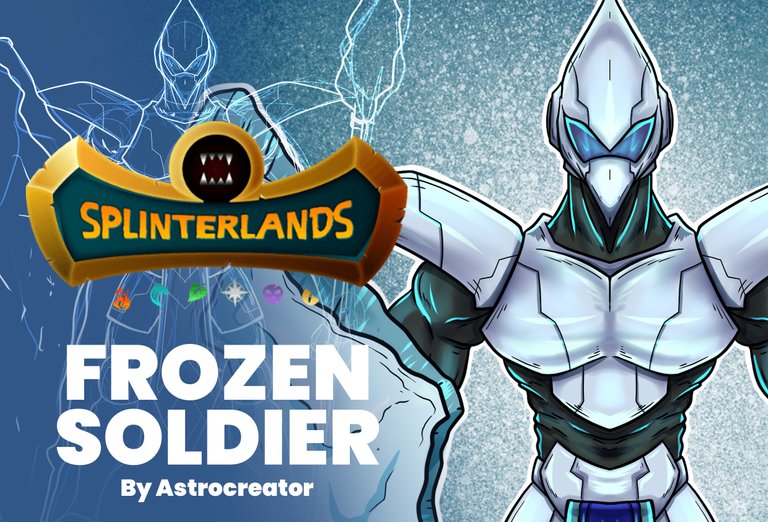 Illustrazione realizzata da Astrocreator

Ciao a tutti e benvenuti all'appuntamento numero 22, in questa serie di articoli mi diverto a disegnare con il mio stile i personaggi del famoso gioco su blockchain HIVE @splinterlands . Nell'articolo di oggi mi sono divertito a disegnare il personaggio Frozen Soldier, pur essendomi mantenuto abbastanza fedele all'originale ho voluto conferire all'armatura del soggetto un aspetto un pò futuristico e un pò spaziale, mi piace fondere elementi del passato con elementi moderni. Qui di seguito potrete vedere il lavoro terminato e l'immagine originale del personaggi a cui mi sono ispirato.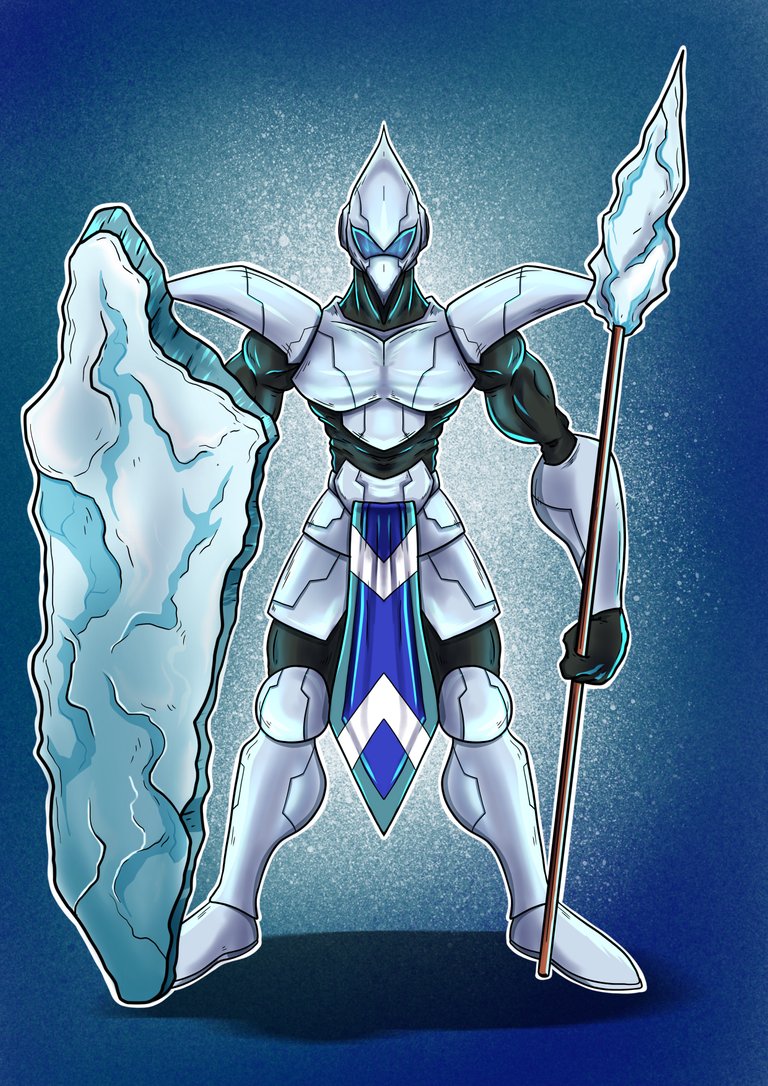 Illustrazione realizzata da Astrocreator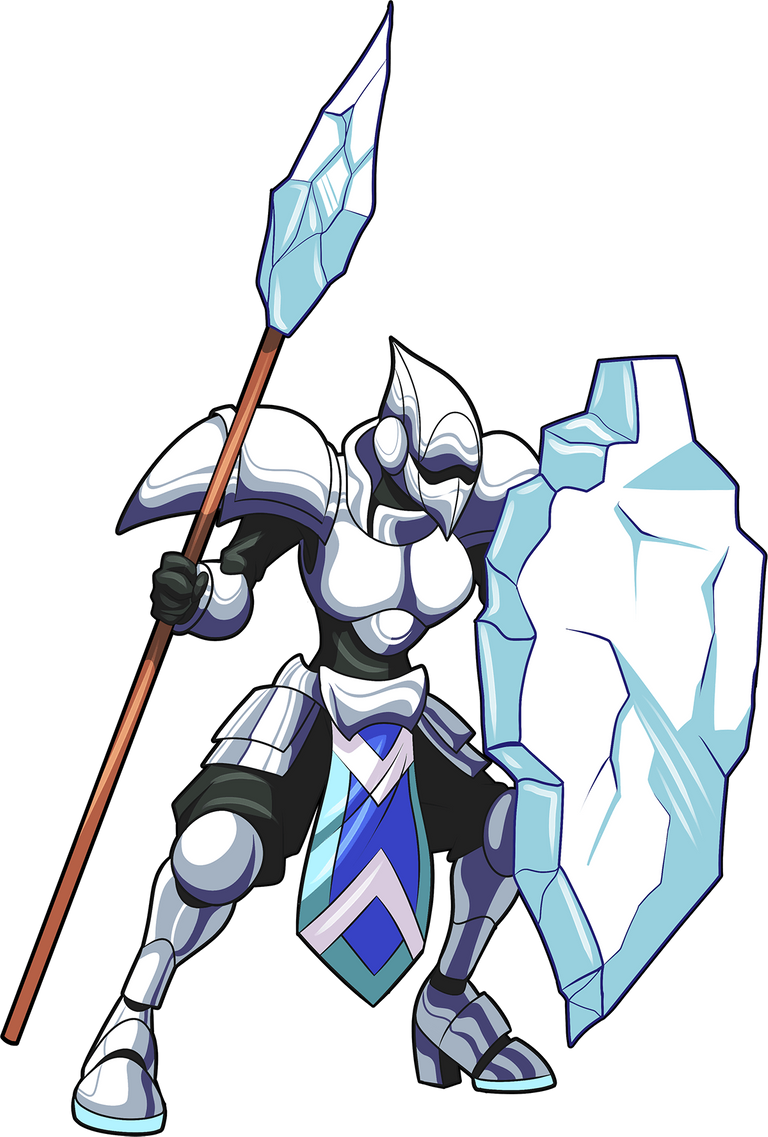 Questa illustrazione è stata molto stimolante da realizzare, infatti ho potuto divertirmi a creare lo scudo e la lancia con dei blocchi di ghiaccio, l'intero disegno deve trasmettere un concetto di freddo e forza, infatti tutti i colori utilizzati sono molto freddi. Il processo creativo che ho utilizzato per creare questa illustrazione è un procedimento che utilizzo molto spesso quando realizzo immagini totalmente in digitale, infatti questa illustrazione è stata realizzata completamente in digitale utilizzando un Ipad e la sua Apple Pencil, strumenti che io trovo eccezionali per l'illustrazione digitale.
Come prima cosa ho creato un disegno molto approssimativo per definire posa e proporzioni del soggetto, in un secondo momento ho disegnato un disegno definitivo con linee pulite e particolari, successivamente sono passata alla fase della colorazione, prima a tinte piatte e solamente al termine di questo passaggio ho aggiunto luci ed ombre che arricchiscono l'opera. Qui di seguito potrete vedere tutte le fasi fondamentali del processo creativo che vi ho descritto poco sopra.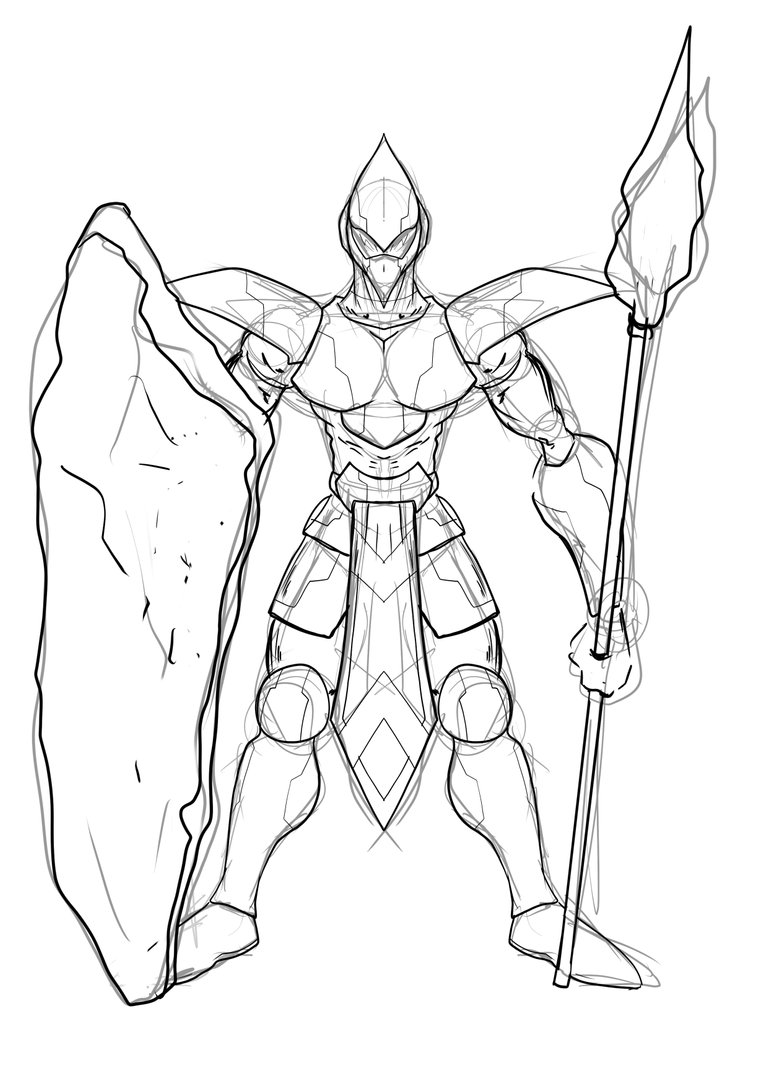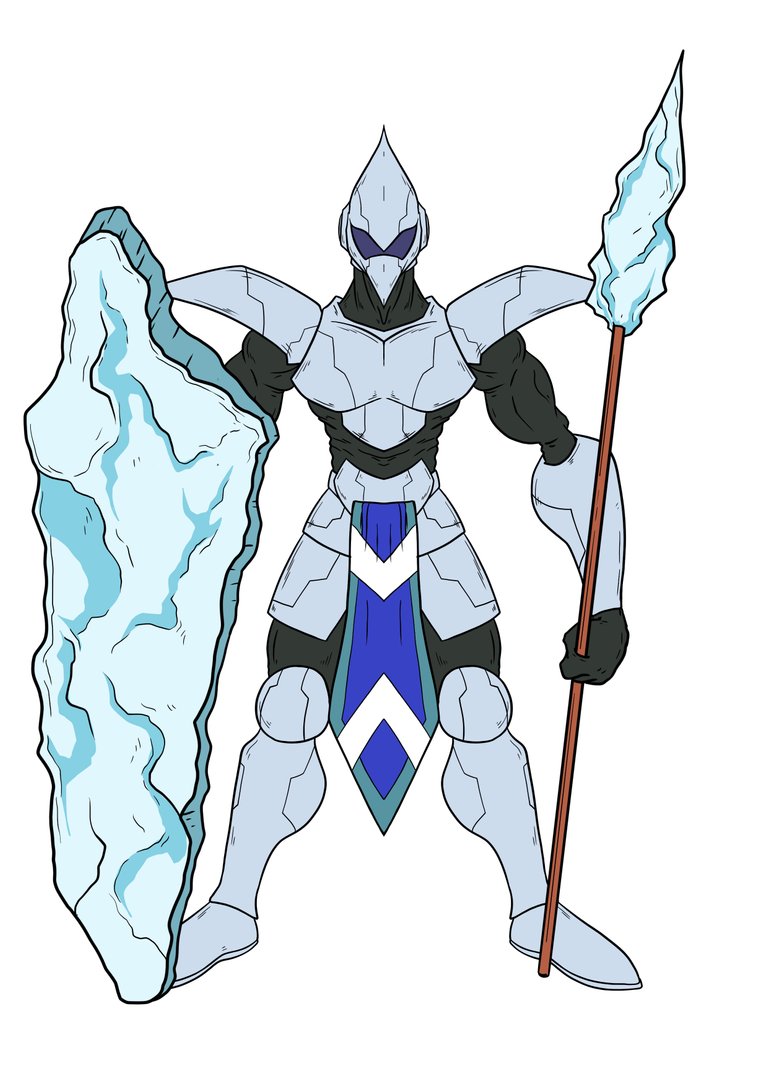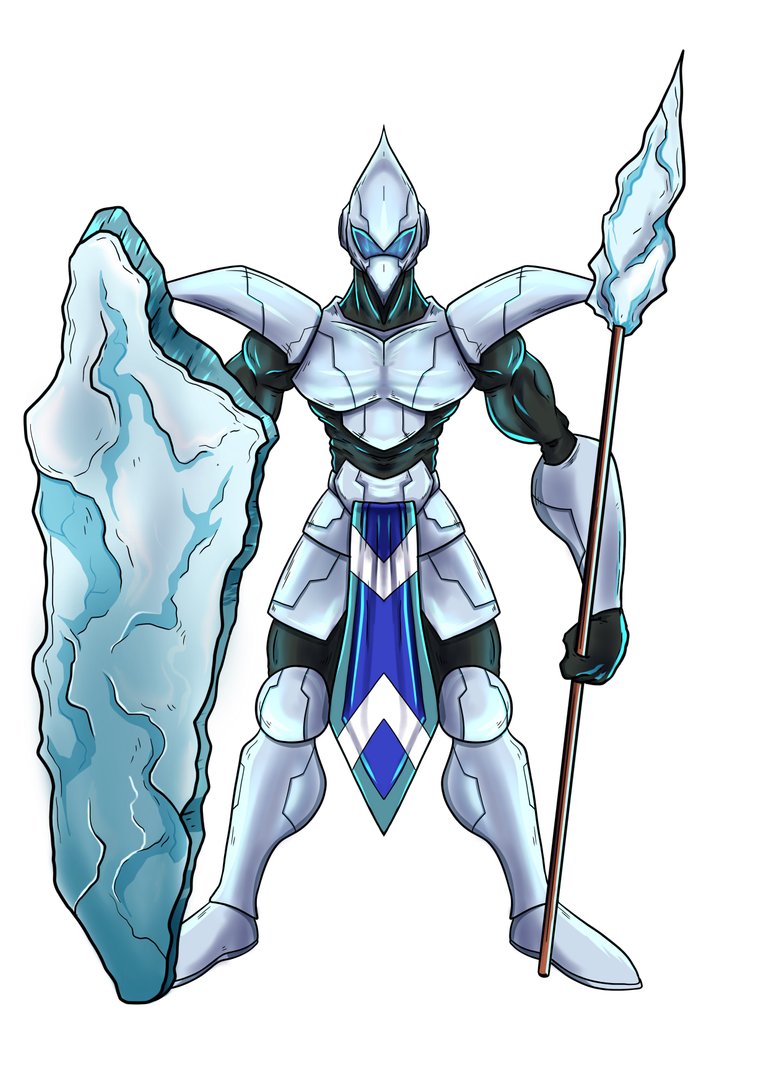 Illustrazione realizzata da Astrocreator
Realizzare questo tipo di soggetti con armi e armature è molto piacevole per me, mi permette di divertirmi e lasciare che la mia fantasia crei cose originali.
Spero che questa nuova illustrazione vi piaccia, come sempre vi invito a farmi sapere cosa ne pensate qua sotto nei commenti.