That title, I admit, is too simplistic and lacks the deep historical coloring that the original name of place in Serbian, "Коначиште Осмица" means.
Before jumping into explaining my personal understanding of the name of this place, let me share with you that "Hostel Eight" is probably one of the strangest places I've ever spent a night. Oh, I spent two night there, actually :)
"Коначиште" is a word describing places where people could tie their horses and spend a night, places having cheap restaurants, or you can call such places inns.
"Осмица" comes from the fact this hostel is inside the train station of now-a-days tourist train route that goes high up in the mountains and the railroad draws huge eights, shaped from many curves that are required so the train manages the steep mountain slopes.
Now you get it, I suppose :)
Here is how it front looks like: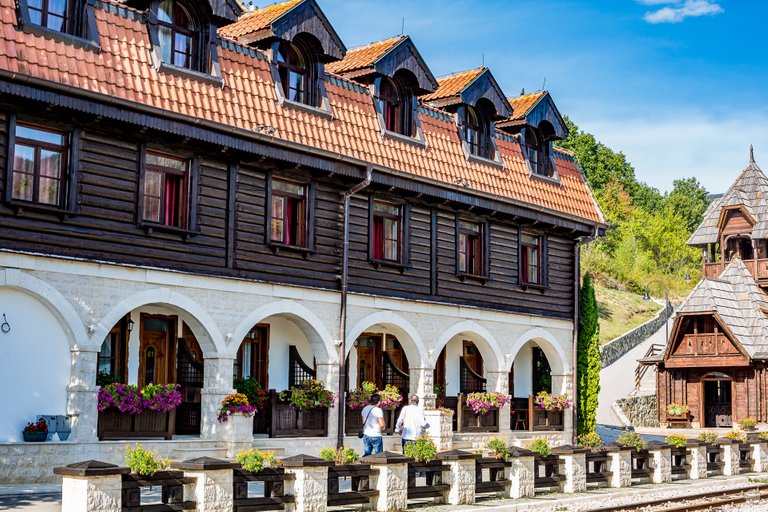 Each of the rooms has its own entrance, a small table with wooden chairs to sit outside too. The inside part wasn't interesting at all. Four beds, next to each other, a wardrobe, one bathroom, pretty simple and spartan, as we use to say, interior. I wouldn't expect more from such an old building!
Renovated reception entrance: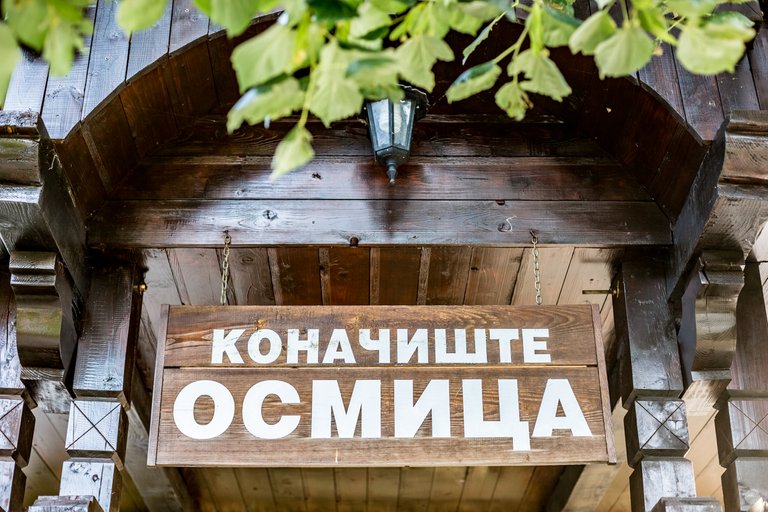 The restaurant wasn't fancy but offered absolutely delicious local cuisine, that famous Serbian barbeque, once again, simple interior with wooden tables and chairs. Who needs more, right? Barbeque, prepared in such stone facility could only be awesome!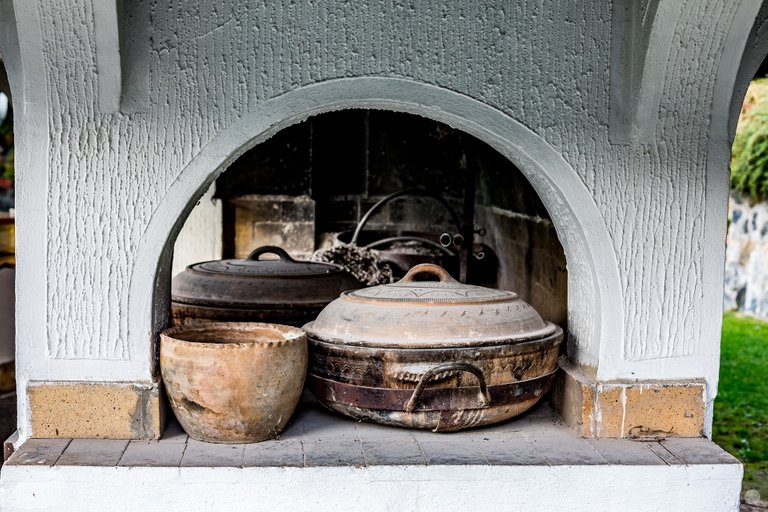 Should I get now to the strangest thing about that place?
Well, I'll keep that for the final part :) So keep up with me for now.
Since it is a train station, a functional one, but rather as museum and tourist attraction, the surroundings of that unique hostel provide for many beautiful and original sites: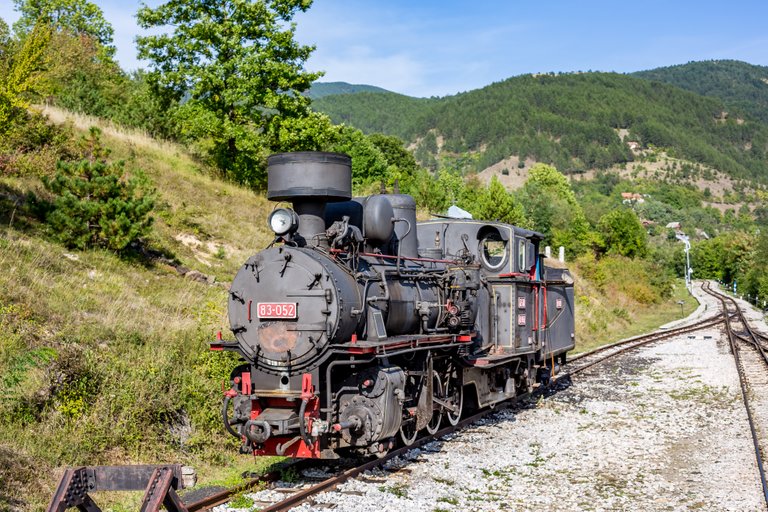 Yes, I got inside that wagon below, it was fun!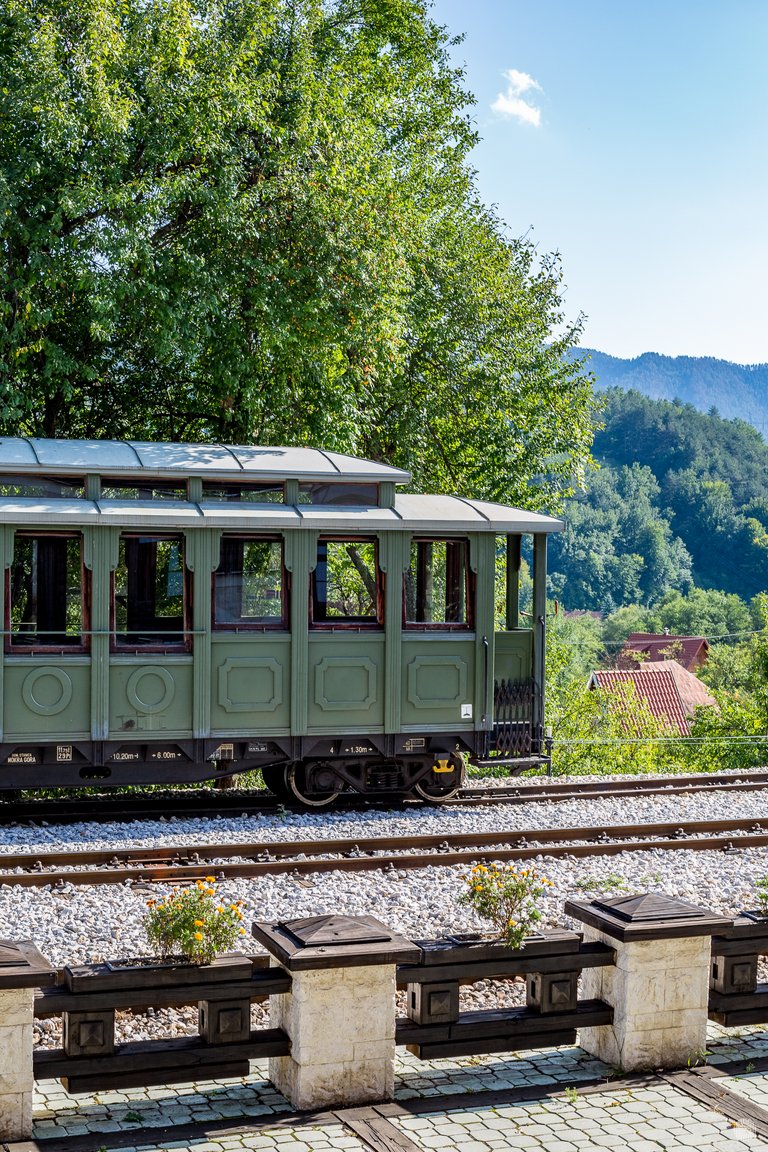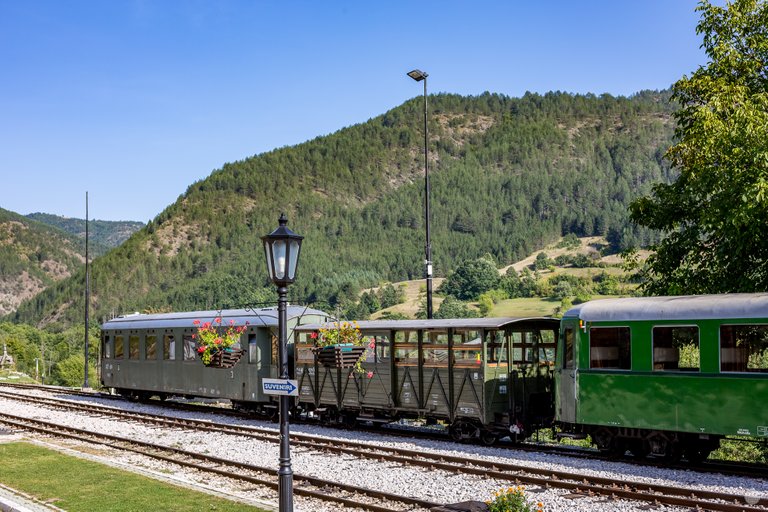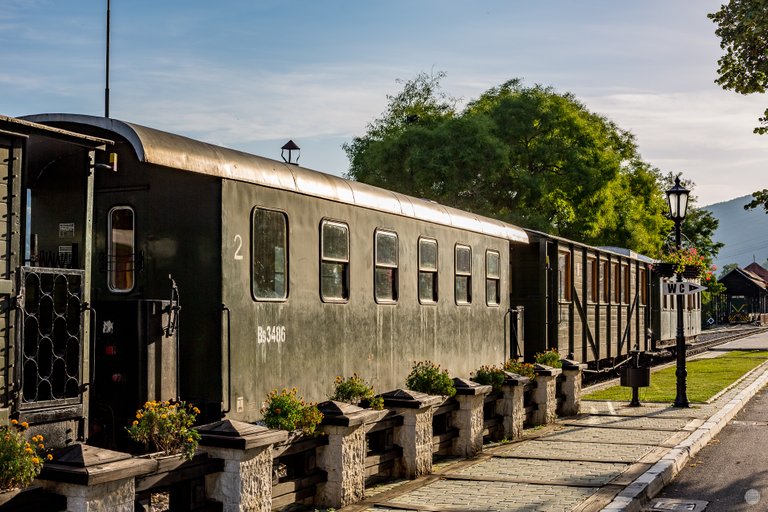 Colorful railroad stuff, probably for switching rail direction. Fully mechanical.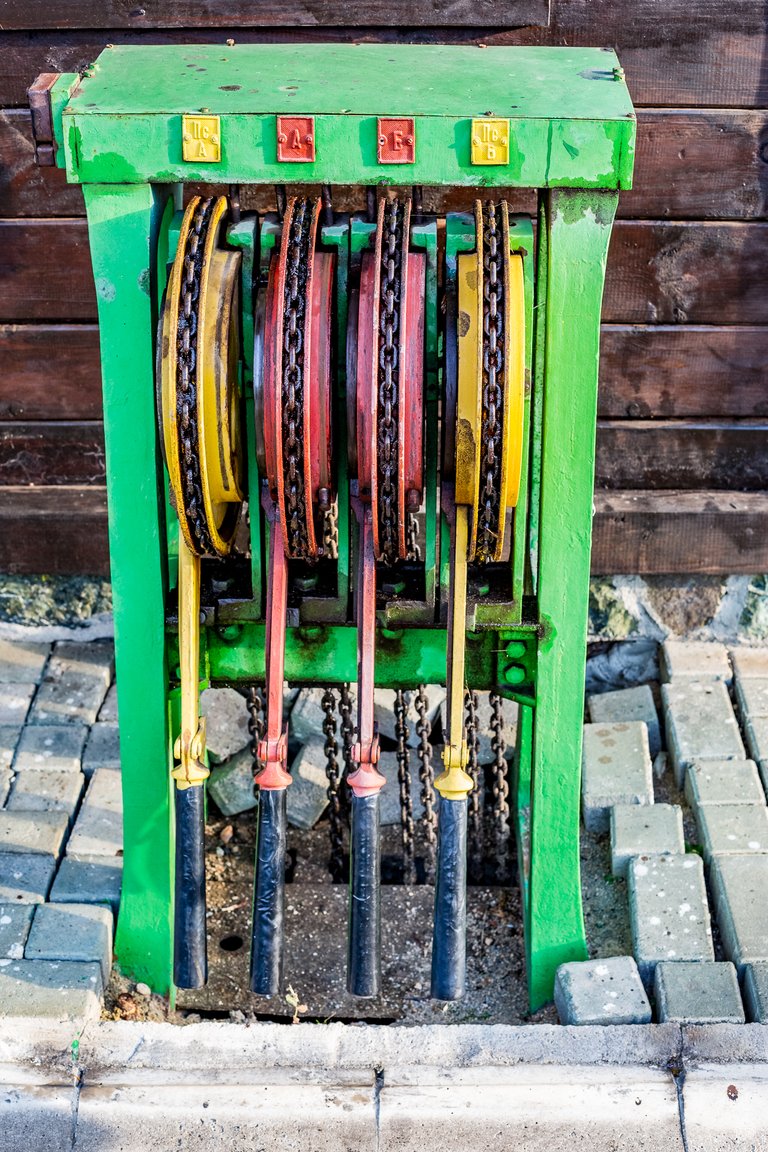 This is probably the only train station that feels warn, cozy, intimate, I would say!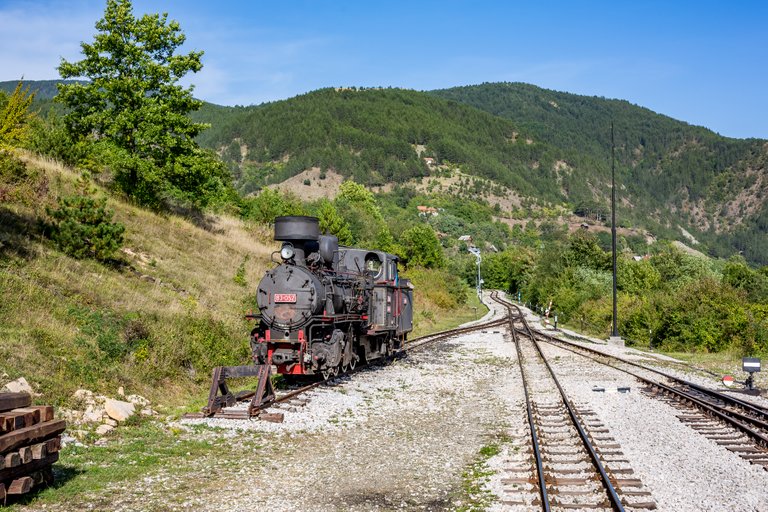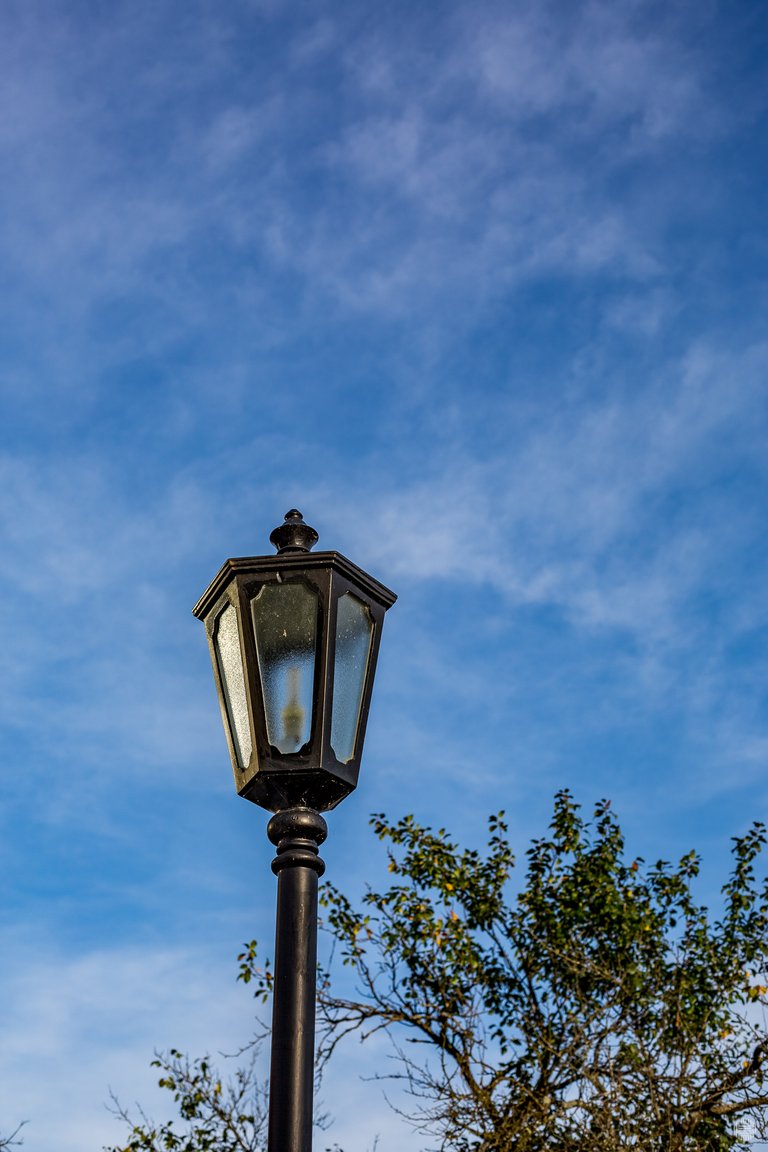 One old abandoned Volvo truck next to an old barn.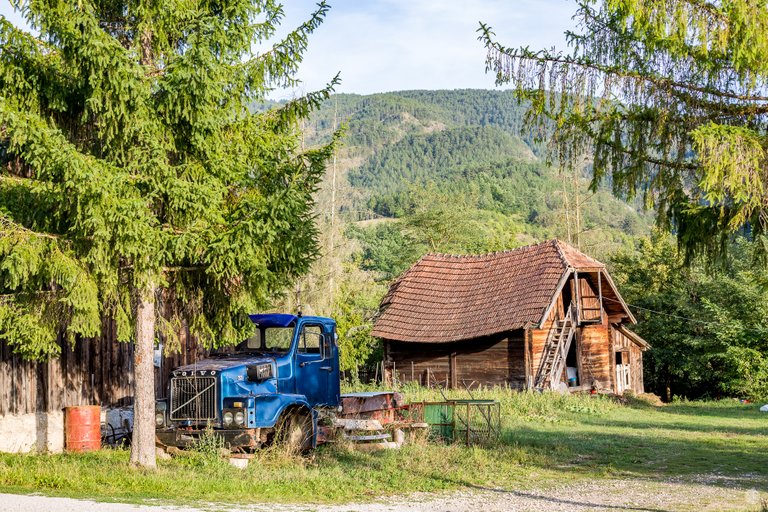 Local people who made their old houses as charming as possible.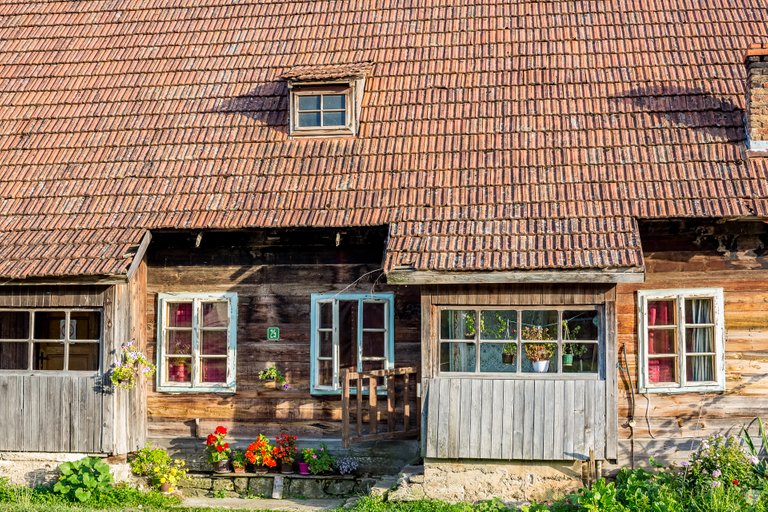 Even the local construction store follows the same architectural style, an a large round shaped advertising sign, listing the most important items locally:
"
TAR
TURPENTINE
ZIZOLIN (anti-insect impregnator, as far as I understood)
CHARCOAL
"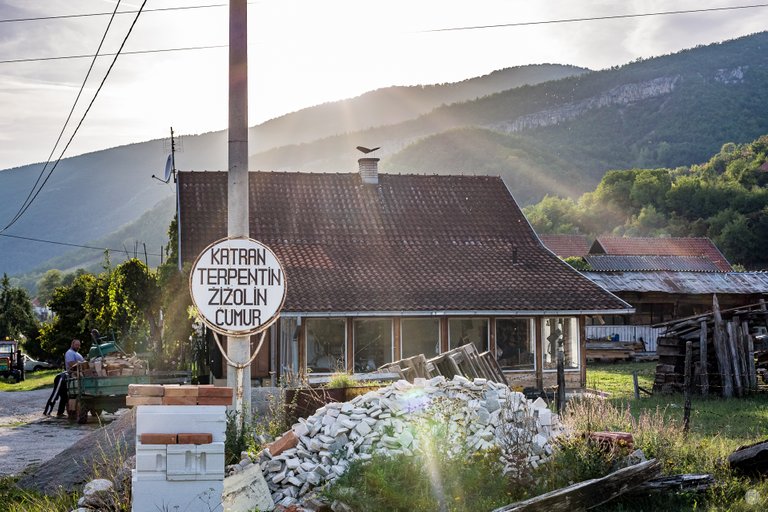 Next to it, anti-fascist monument.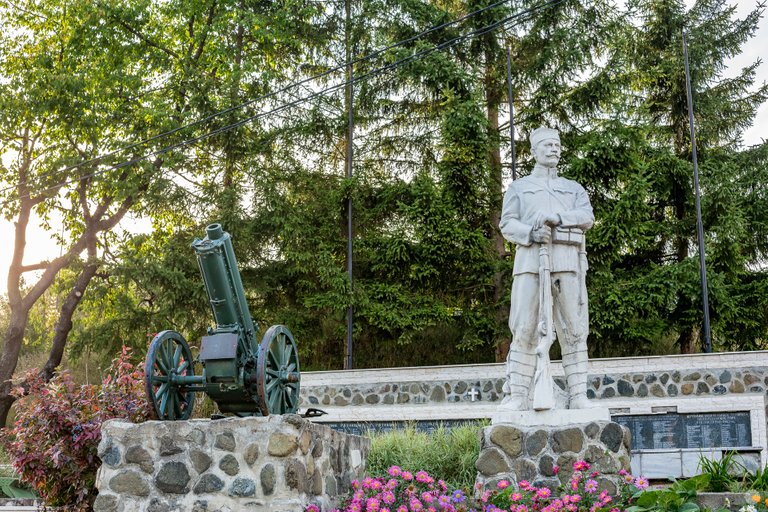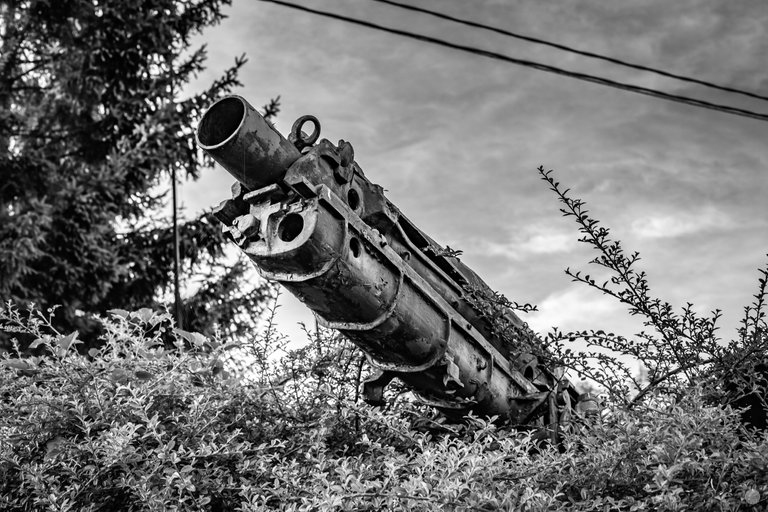 Then, another, this time wooden monument: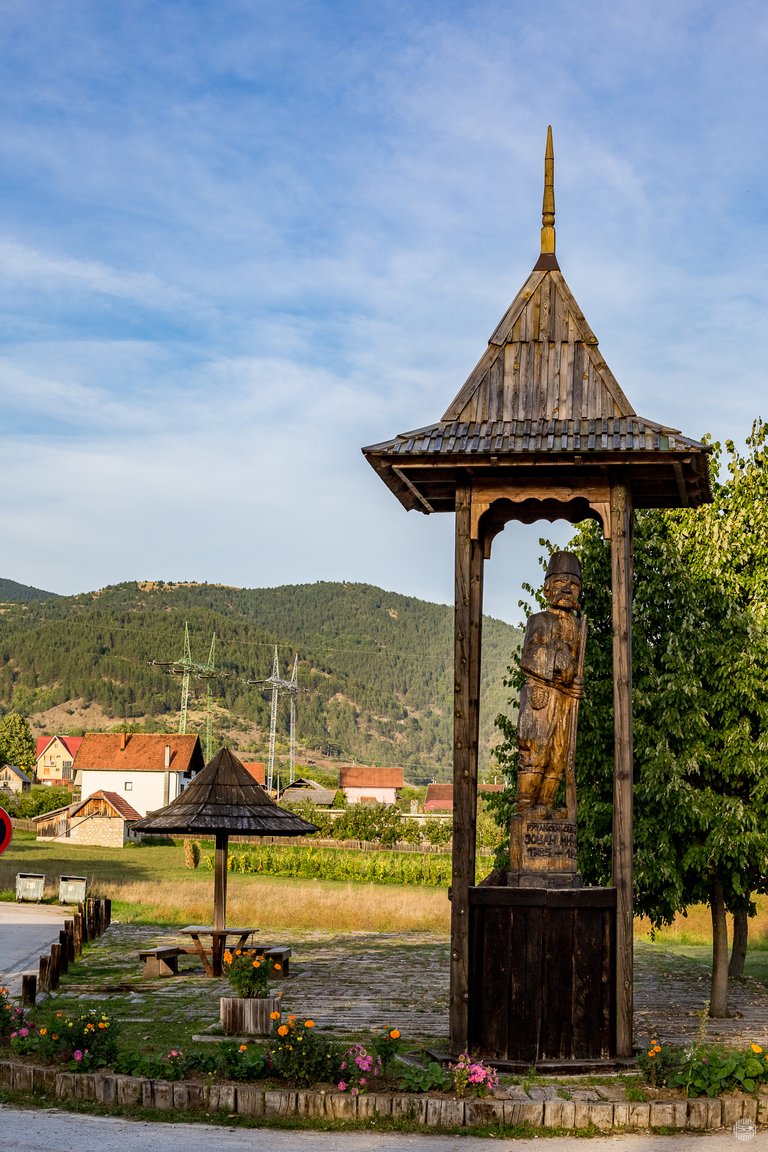 With a lovely rest place: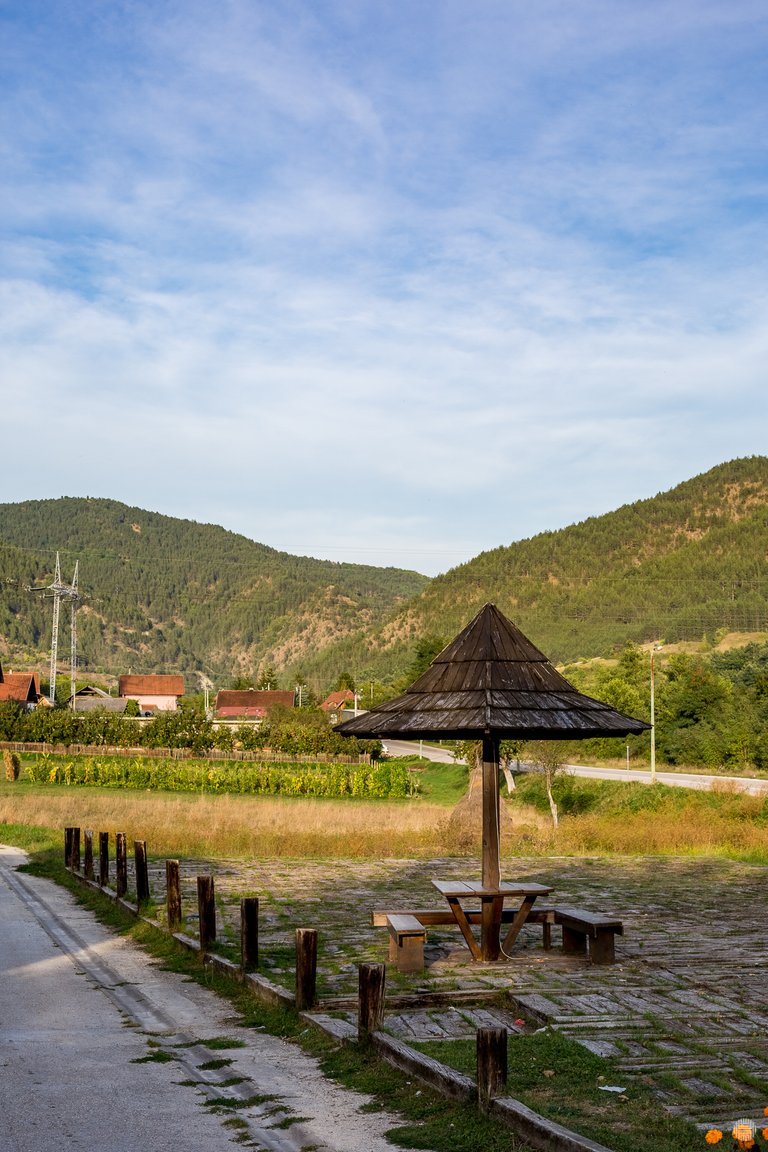 Some small, and well hidden street art corners: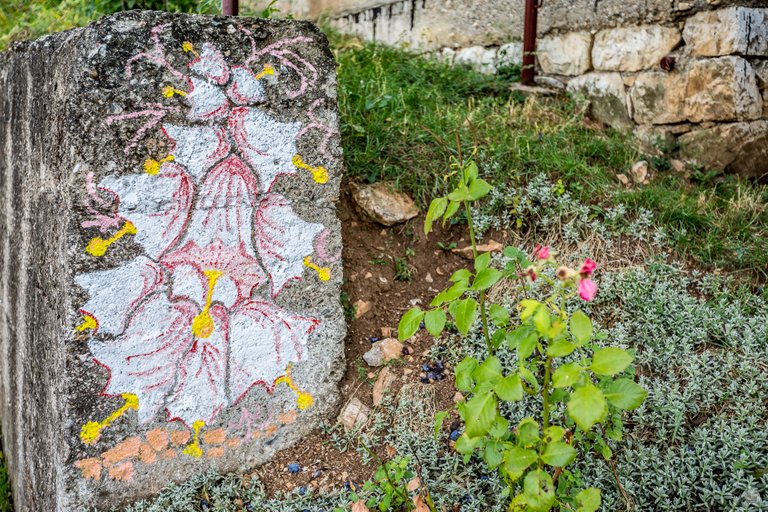 The mornings there are peaceful, quiet and very beautiful, especially when the Sun finally goes above the ridge of the nearby mountain: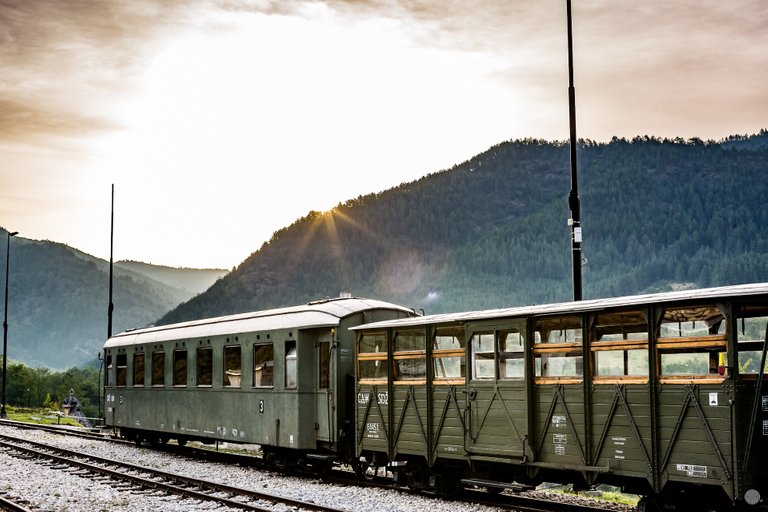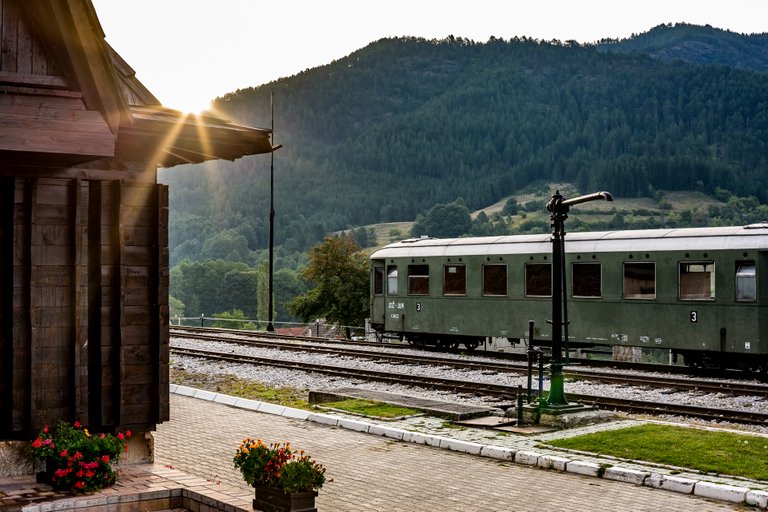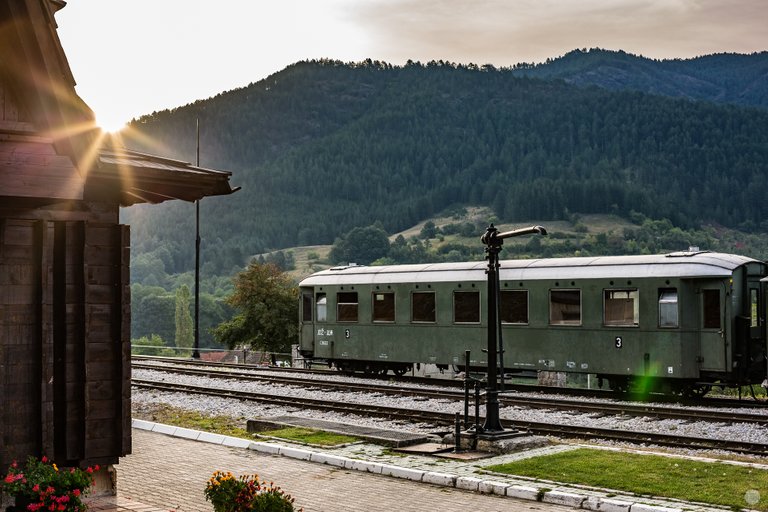 I could tell people are interested in visiting that place and spending more time there as new construction was already undergoing, thankfully, following the same beautiful and unique mountain-Serbian style: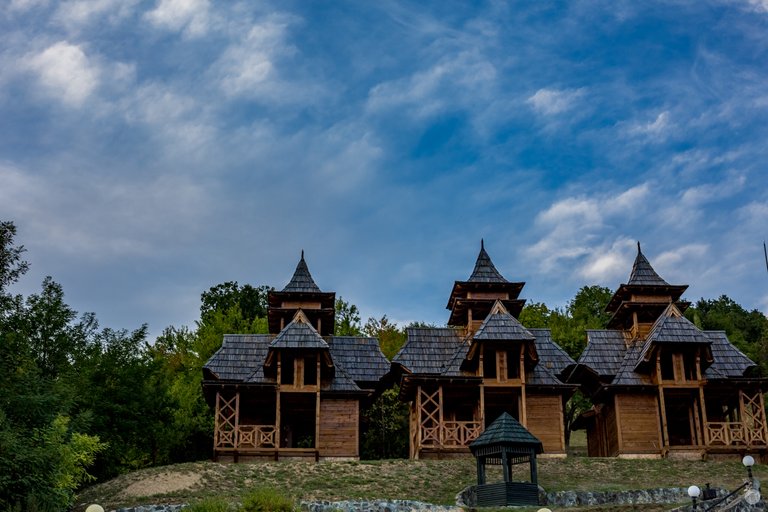 Now, finally, let me get to that promised final part.
And let me assure you, this side of the place did not affect my calm and silent night there in any way at all. Well, as you can see below, next to the hostel is a Christian Serbian Medieval Graveyard, from fourteenth and fifteenth century: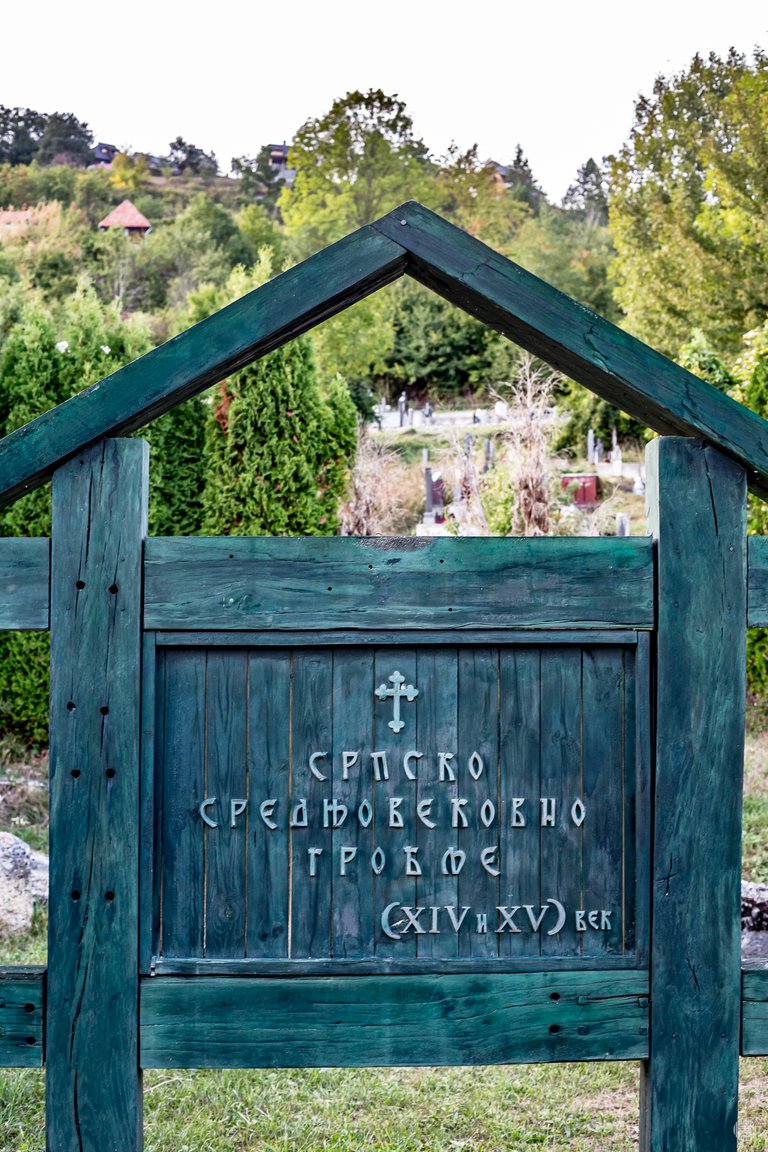 Beautiful and a bit creepy, don't you think?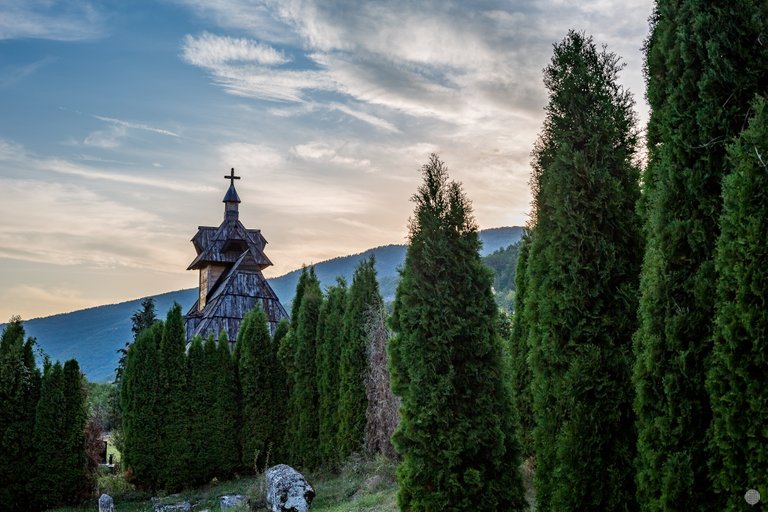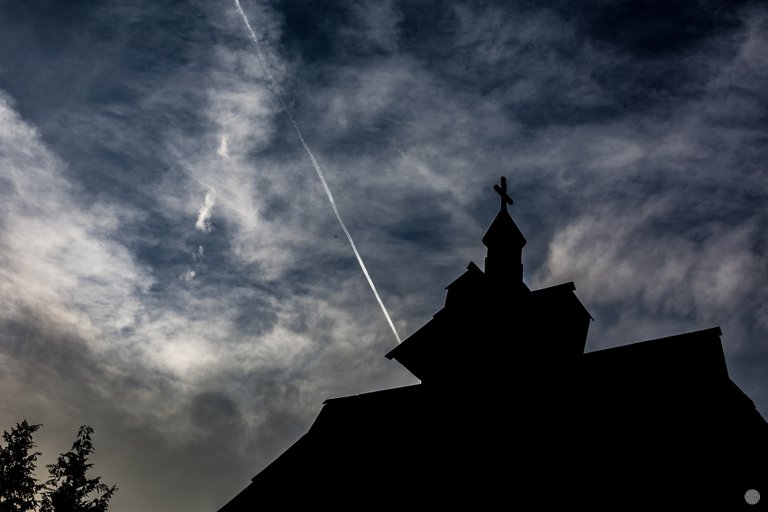 You let me know! :)

You are kindly invited and more than welcome to join "The Photographic Society" Community on HIVE here: @hive-142821, where photographers and enthusiasts share not only their works but also discuss concepts and techniques, and also some hot topics and news about our favorite art.

Thank you for your time and support, please check out below few other ways to encourage me in my endeavors and stay in touch!

You could get a license here for some of my visual works approved by the quality review team of Adobe, Inc.: https://stock.adobe.com/contributor/206416265/lightcaptured

I use and recommend those services below, following my referral links is a win-win for both you and me:

Copyright: Light Captured
For licensing my photos, please contact me!
Have a great day, stay safe, stay strong and let your muse be always on your shoulder!
The divider I use in my posts I have created in Adobe Express.