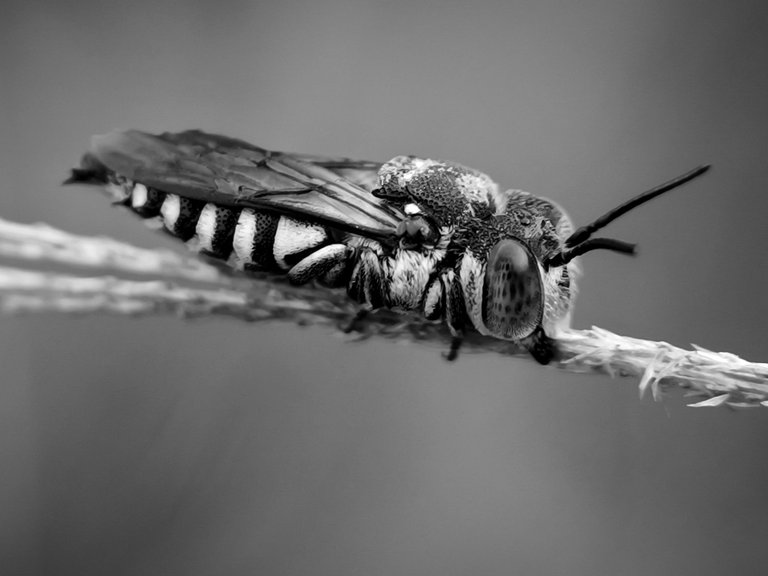 Good evening everyone, this is my insect photo tonight to take part in the black and white photo challenge held by #monomad and a big thank you to @monochromes for organizing this black and white photo activity.
In this challenge I will show you a photo of two insects that I found in a residential area, these insects are resting on the dry grass, the atmosphere of the weeds drying out and the wind around the reeds blowing makes me have to focus and be patient to take beautiful moments and get the best detail of every object I can show in this black and white challenge. The photos in this challenge I took using a smartphone camera and an additional 35mm macro lens for a smartphone and the results can be seen in the following post.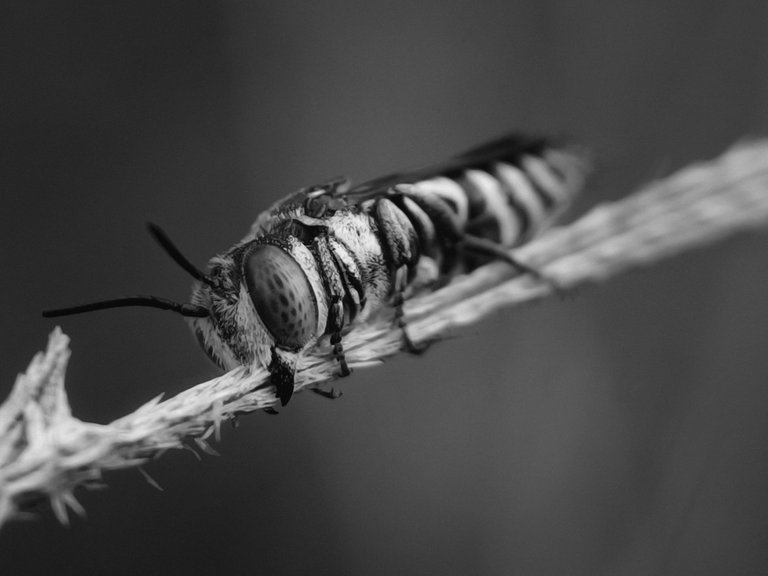 In the photo above, this insect is very similar to the Megachile texana insect, this insect I first found in a residential area near my house and I do not know for sure the name and species of this insect.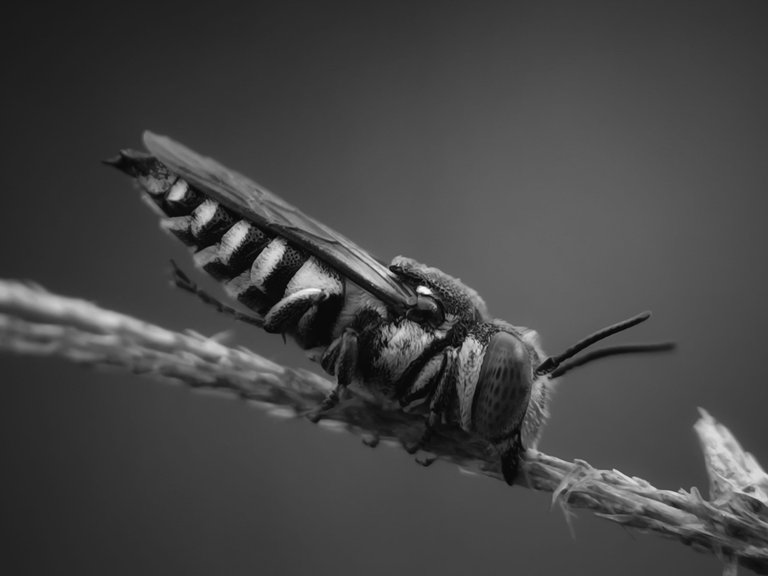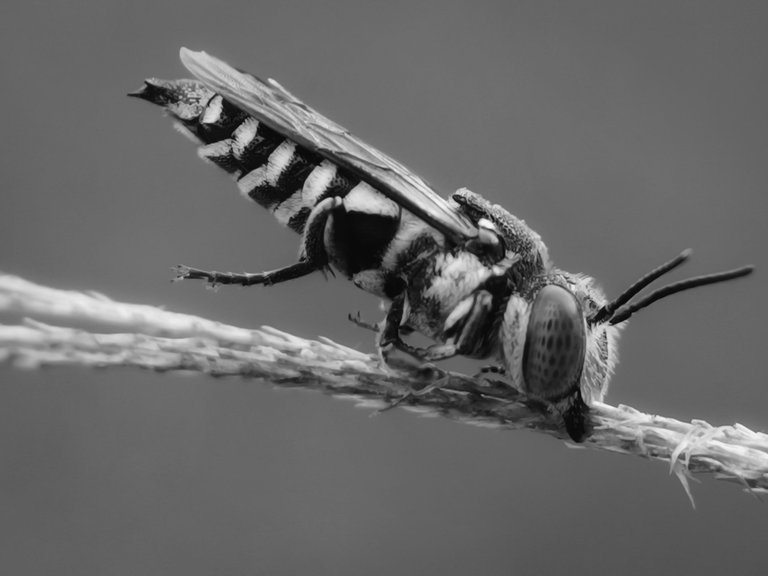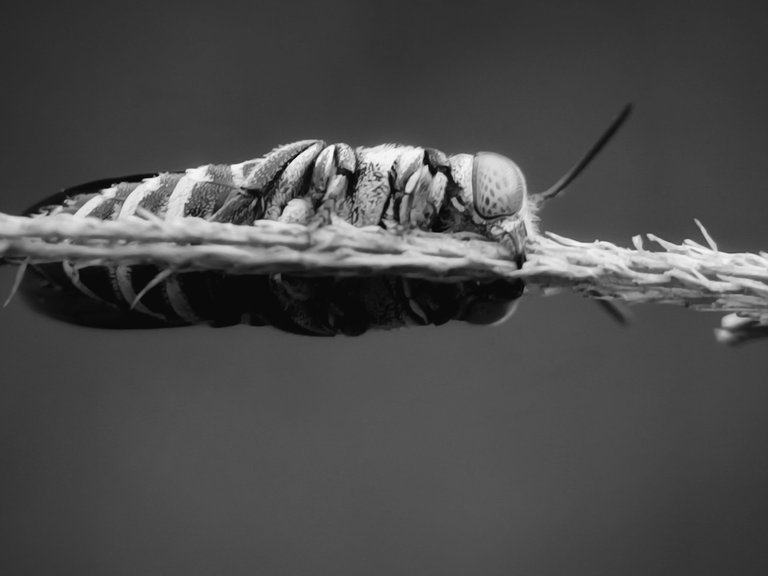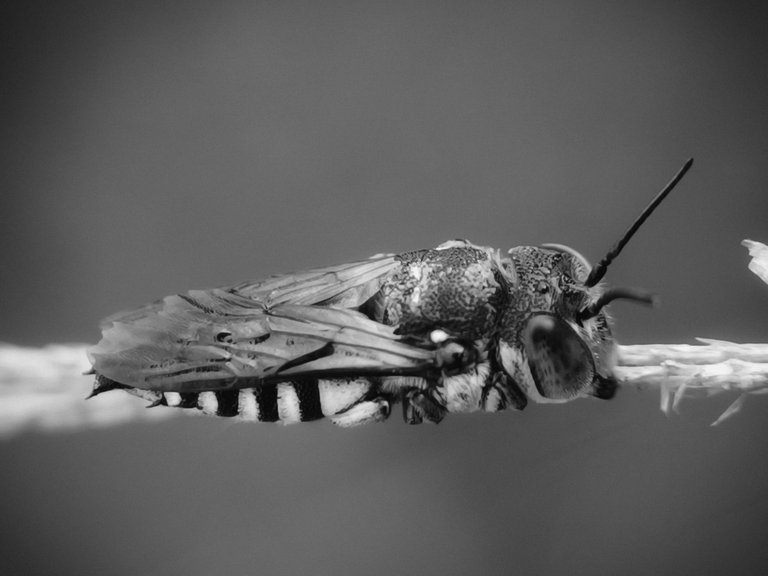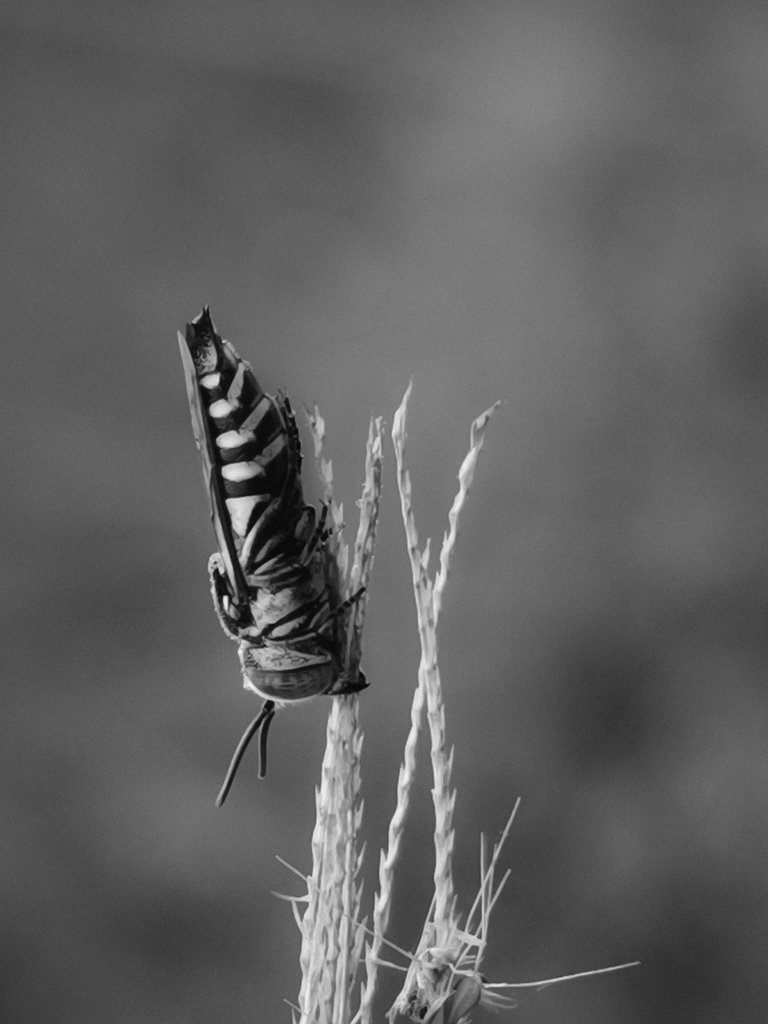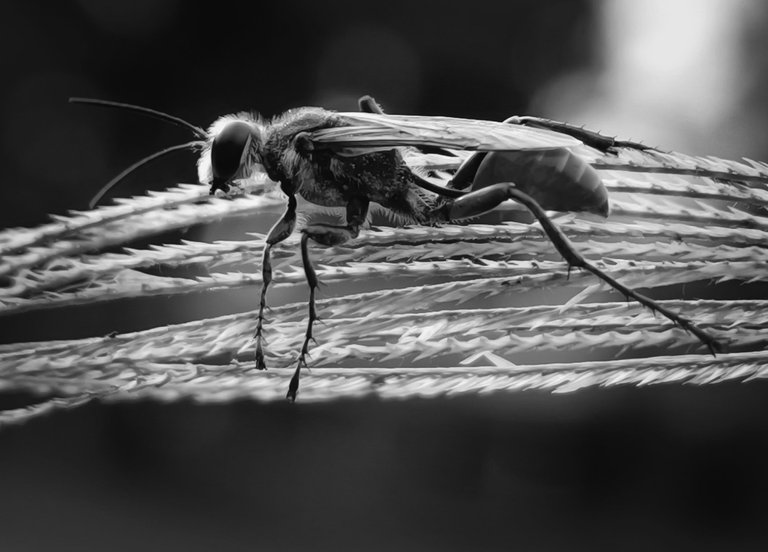 And this second insect is the Prionyx insect, this insect is very much and I often find in my home environment, and these insects often live in groups.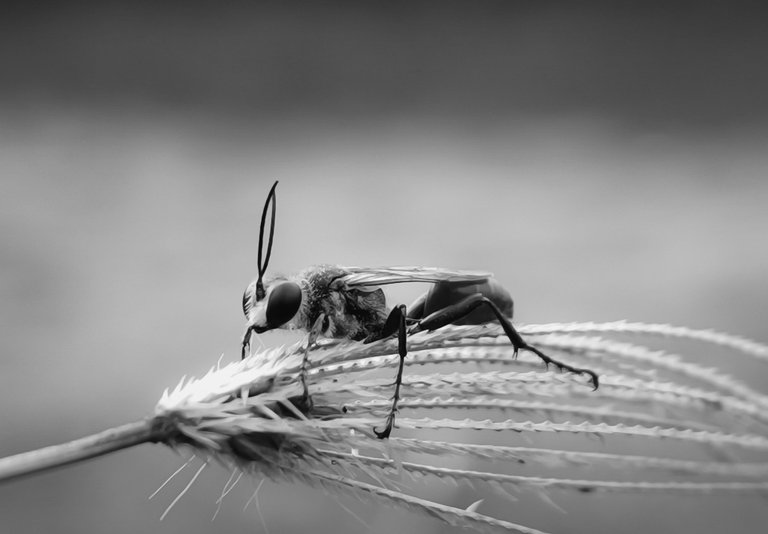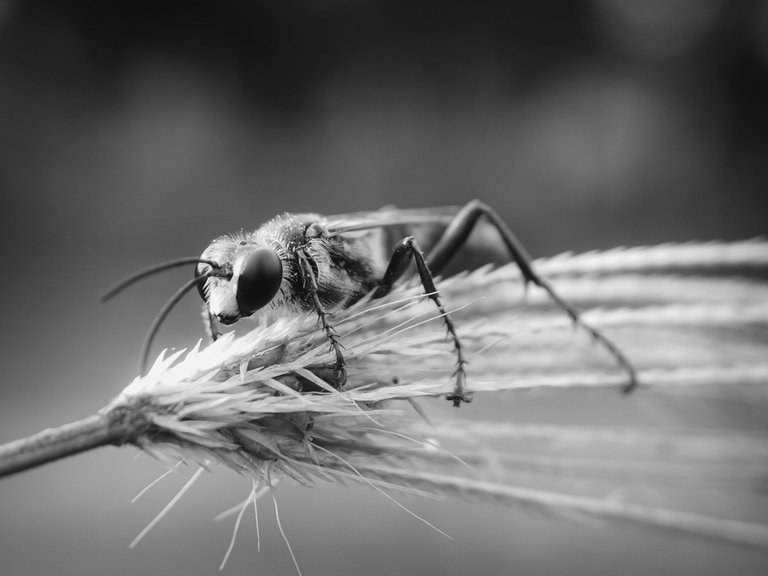 The two types of insects above are my posts in participating in today's challenge, hopefully all of my friends can give me input or suggestions about the black and white nuances that I display in this insect photo.
Best Regards
@uyapapua