---
This is my entry for the #monomad challenge
---
Kinsol Trestle Bridge & the Koksilah River
Kinsol Trestle is located a few minutes outside of Shawnigan Lake on the southern part of Vancouver Island, Canada.
The tourist attraction is about 45 minutes north of the Provincial capital city of Victoria, BC.
To locals, the bridge is also referred to as the Koksilah Bridge - the name of the beautiful river that runs beneath it..
---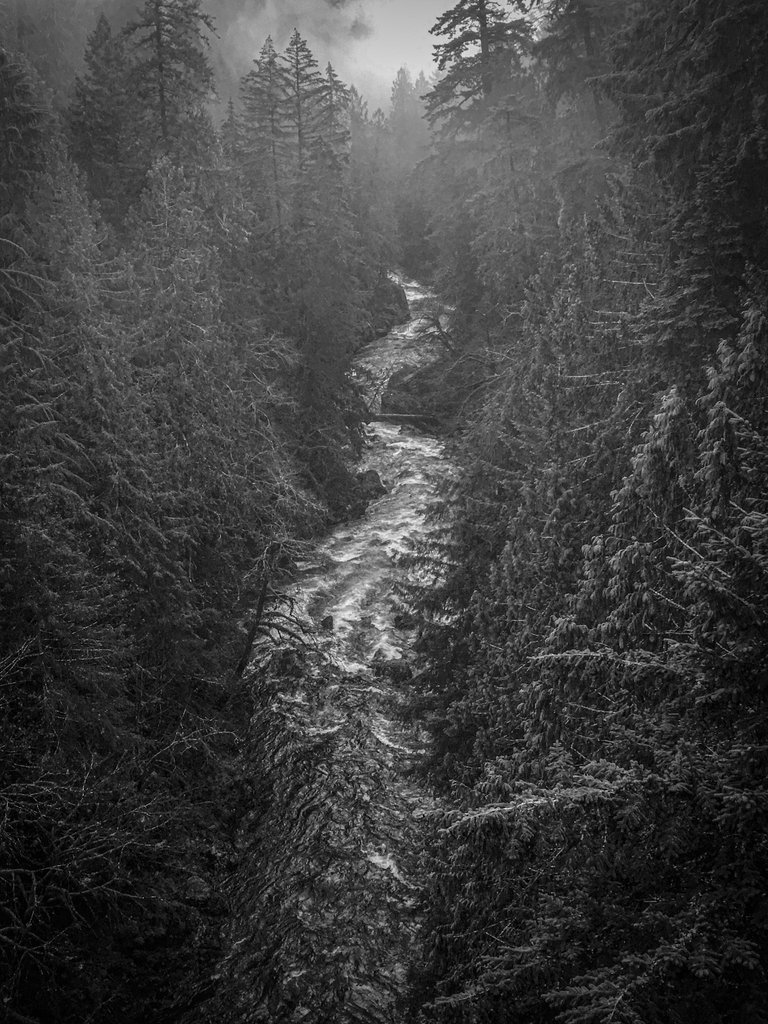 ---
Spanning 187 meters long, & standing 44 meters tall, the Kinsol Trestle Bridge is one of the largest and most incredible rail trestles in the entire world.
Construction on the bridge was completed in 1920. The entire structure was primarily built by local loggers & farmers.
Kinsol was created to connect the Galloping Goose rail system, designed to transport old growth timber through the island. It is one of 8 stunning trestles on this route.
---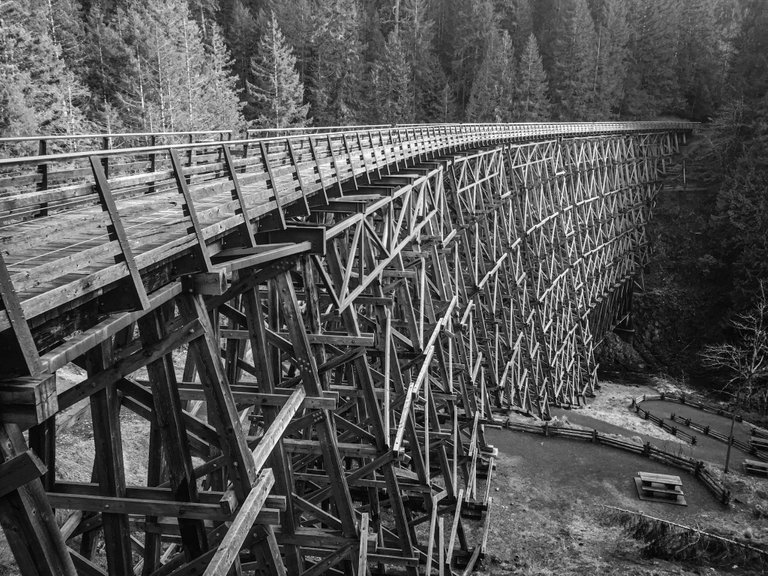 ---
Just prior to the bridges 60th birthday, its last train passed over it in 1979.
The structure nearly deteriorated to the point that hikers and bicyclists were not able to use it safely. Therefore, the government nearly had it demolished.
Fortunately, funds were raised to save the bridge with a renovation to make it safe for use as a tourist attraction to walk over and around. Those renovations were completed in 2011.
---
---
When you look up into the timber frame, you cannot help but think how hard the process would have been to construct this 100 years ago. Not only is the idea of building a bridge of this type incredible, the structure was erected at curve where each piece of framing is different from one another.
Due to the engineers creating a curve for this bridge, each piece of timber was made unique to its own location in the structure. Imagine organizing this in 1920, efficiently.
---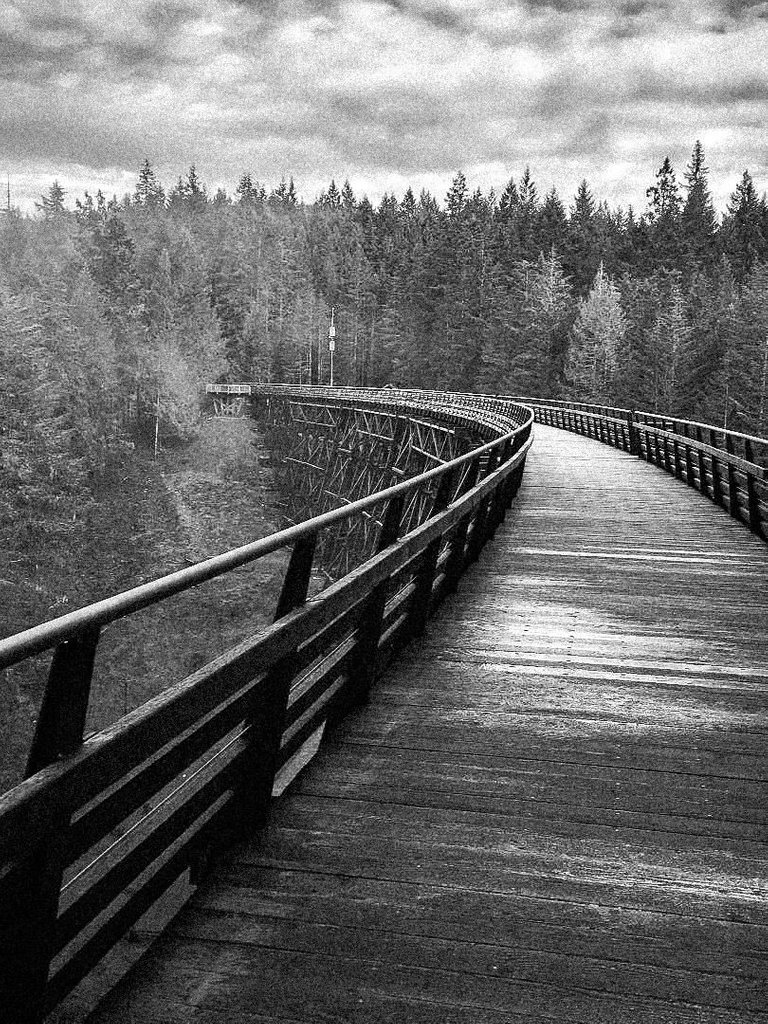 ---
When on Vancouver Island, Kinsol Trestle Bridge is an attraction that will not disappoint!
It has easy access, washrooms, flat path made easy for kids, elderly and everyone in between!
---