Dias atras le mostraba a ustedes como comunidad como se realizan las fotografias de deporte, ya hoy quiero contarle un poco mas a fondo sobre el ciclismo, lo mas curioso es que esto que le he venido mostrando son secuencias que he creado y llevado en forma para ustedes, una bueno explicacion se trata se hacer una introduccion que impacte a los visores de contenido. En esta caso seguire un poco mas sobre las carreras donde he participado como fotografo, ya que muy poco en mi zona donde vivo ningun fotografo le atrae hacer este tipo de arte, pero siempre debemos arriesgarnos hacer cosas nuevas y ver nuestros propios resultados.
Days ago I showed you as a community how sports photographs are taken, and today I want to tell you a little more about cycling, the most curious thing is that what I have been showing you are sequences that I have created and taken in shape for You, a good explanation is about making an introduction that impacts content viewers. In this case I will continue a little more about the races where I have participated as a photographer, since very little in my area where I live no photographer is attracted to doing this type of art, but we must always risk doing new things and see our own results.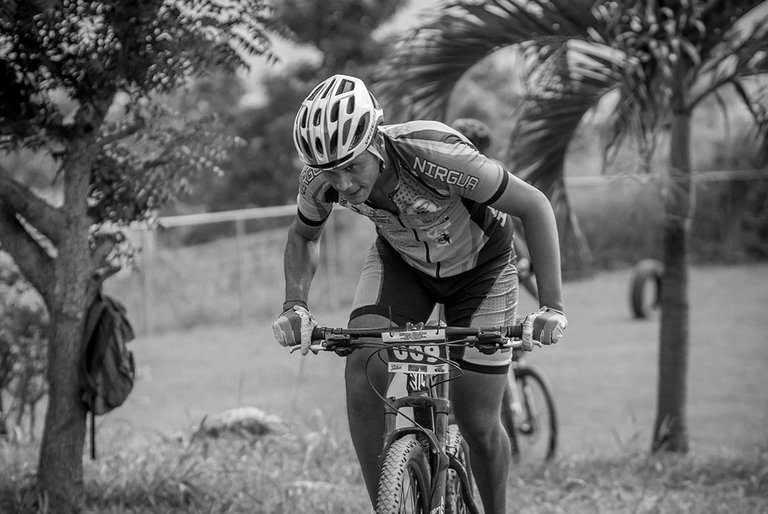 CANON EOS REBEL T7
ISO 100
F/2.0
V.1/1000
LENTE MEKE 85MM

Cuando comenzaron las carreras donde vivo, unos de los organizadores me contacto para hacer colaboraciones de contenido, yo muy complacido acepte ya que queria experimentar hacer algo nuevo en la fotografia. Asisti a la primera carrera, muchos vieron los resultados y quedaron muy satisfecho, la mayoria me dijeron que siguiera asistiendo ya que nunca en las carreras han tenido fotografias profesionales y que demuestren lo que expresan los corredores.
When the races began where I live, one of the organizers contacted me to make content collaborations, I was very pleased to accept since I wanted to experience doing something new in photography. I attended the first race, many saw the results and were very satisfied, most of them told me to continue attending since they have never had professional photographs in the races and that they show what the runners express.

CANON EOS REBEL T7
ISO 100
F/2.5
V.1/1000
LENTE MEKE 85MM

Muchos que quizas vieron mis fotografias anteriores diran que es en el mismo escenario y si ciertamente en el mismo circuito XCO, se disputaron dos carreras pero con diferentes recorrido ya que en la primera mucho conocieron los obstaculos, por lo tanto debieron hacer modificaciones, este fue mi primer evento como fotografo deportivo, en lo que en estas carreras hubieron muchos ciclistas de muchas parte del pais, por lo tanto me conocieron y yo ansioso de seguir asistiendo a eventos deportivo como este para hacer grandes cosas.
Many who may have seen my previous photographs will say that it is on the same stage and certainly on the same XCO circuit, two races were held but with different routes since in the first they knew a lot about the obstacles, therefore they had to make modifications, this was my first event as a sports photographer, in which in these races there were many cyclists from many parts of the country, therefore they met me and I am eager to continue attending sports events like this to do great things.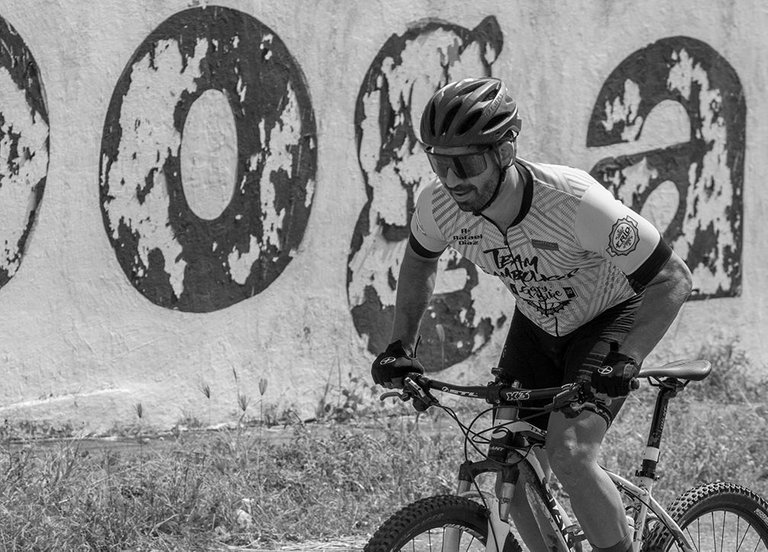 CANON EOS REBEL T7
ISO 100
F/2.5
V.1/1000
LENTE MEKE 85MM

A medida que iba haciendo fotos observaba como los cilsitas disfrutan con mucha alegria, ya que eran todos los competidores amigos de infancia y de una misma zona. Con esta fotografia como pueden observar el ciclista habia partida de la linea de meta con una sonrisa ya que unos de los amigos que se encontraba en el publico lo reto a quedar en el podio y el muy sonriente dijo todo con su expresion.
As I was taking photos, I observed how the cilsitas enjoyed themselves with great joy, since all the competitors were childhood friends and from the same area. With this photograph, as you can see, the cyclist had left the finish line with a smile since one of the friends who was in the public challenged him to stay on the podium and he, very smiling, said everything with his expression.
Una vez mas debo agredecerles a toda la comunidad, y a todos los que al ver mi contenido como este disfrutan de la expriencia contanda y de las fotografias, espero seguir mostrandole un poco mas de este arte. Muchas grcias.
Once again I must thank the entire community, and all those who, seeing my content like this, enjoy the experience and the photographs, I hope to continue showing you a little more of this art. Thanks so much.