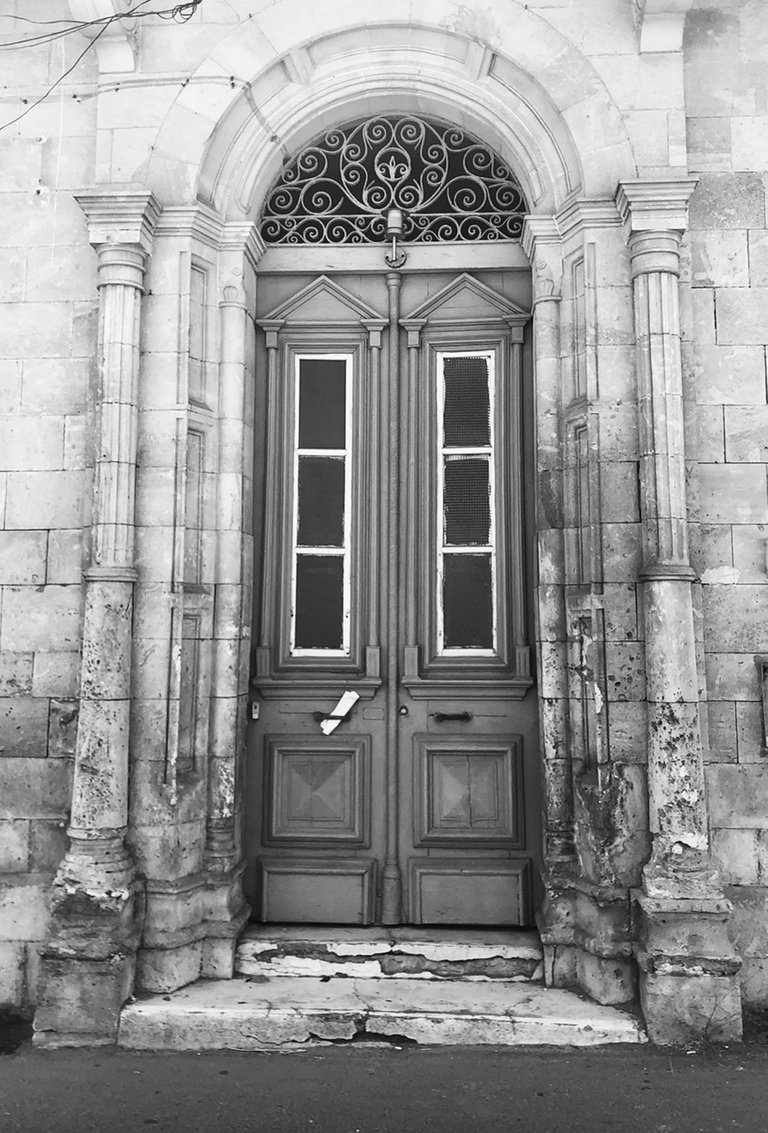 When I go on vacation I love to explore as much as possible by foot. I don't often aim for the tourist spots, instead i like to spontaneously wander around and go where me eyes and feet take me. It was the same when I went to Larnaca in Cyprus. Each small street was filled with charm and when walking slow you catch things which you otherwise might miss, like the doorway above. Some might say it needs extensive restoration, but i think it looks perfect they way it is; all the small cracks and broken stones have preserved the marks left through history.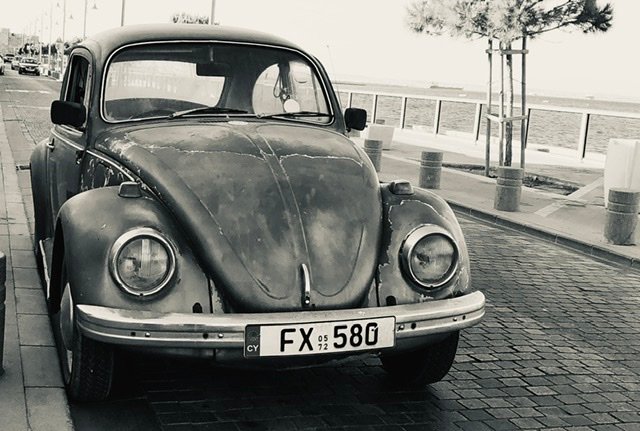 This old car might not directly reflect the culture of this place, but in the same time it does. Someone has chosen to bring it to this island and keep it here and somehow it blends in with the old beautiful architecture.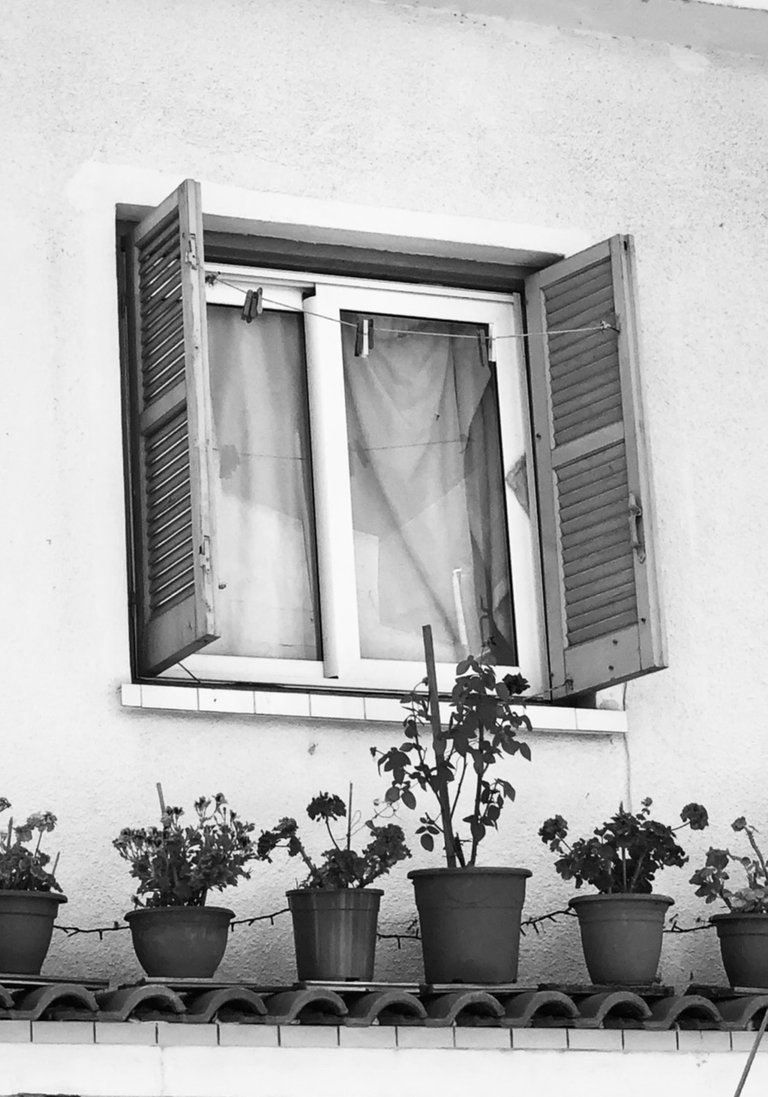 Here someone had chosen to use the roof as a shelf for plants and I really liked how it looked, a bit random and fun and perhaps in some sense not super neat but that's why I found it perfect. In Sweden I feel that decoration of the houses and garden are many times very strictly arranged and therefore looses some of its natural beauty.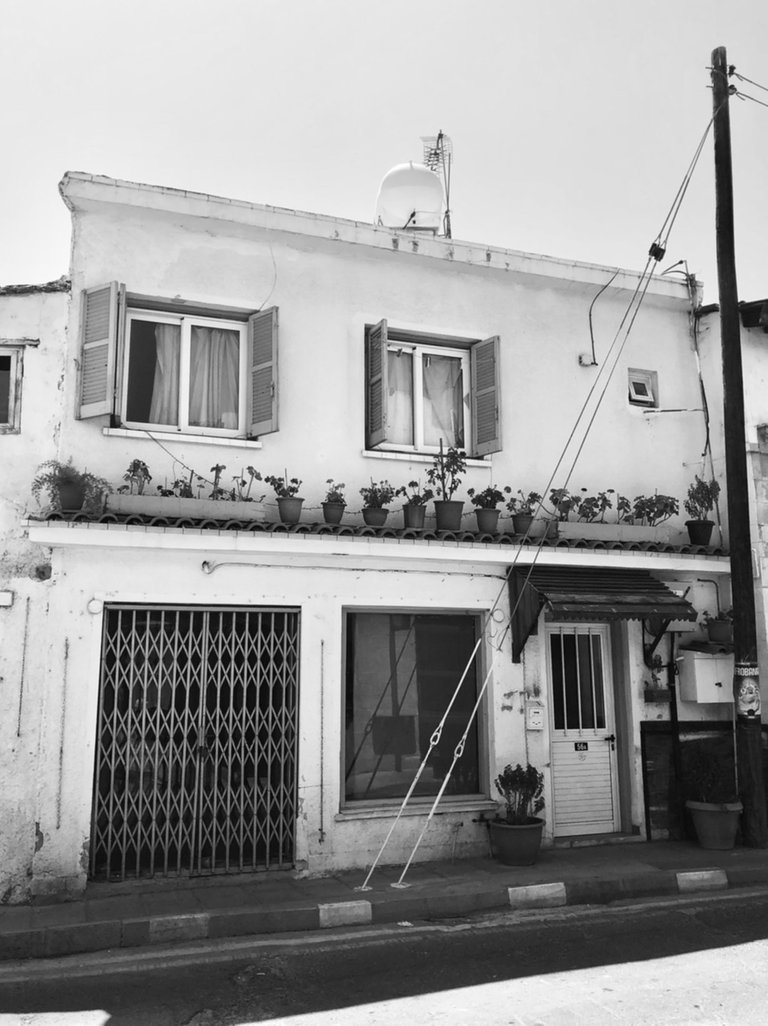 Here you can see the whole building. If it wasn't for the plants it would look quite mundane, but this way it looks alive and welcoming.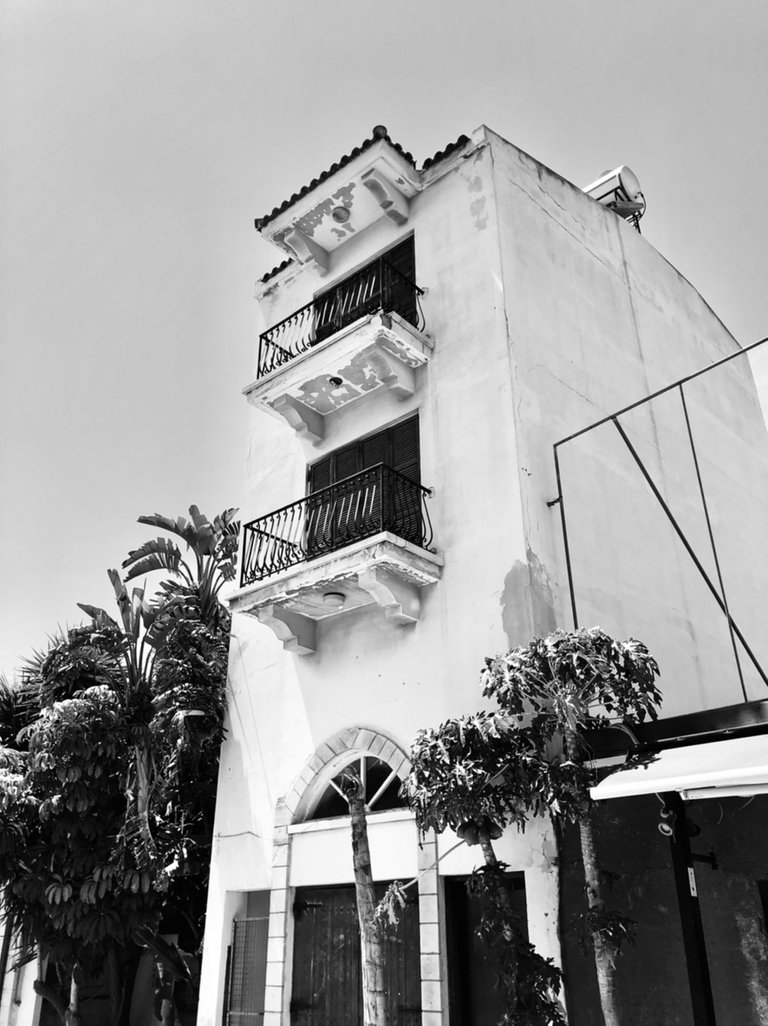 This building I found very fascinating, a very narrow house with windows on only one side I can only imagine how the light shines into the houses and also how looking out must feel very cozy from inside. The window and the balcony really becomes the heart of this house.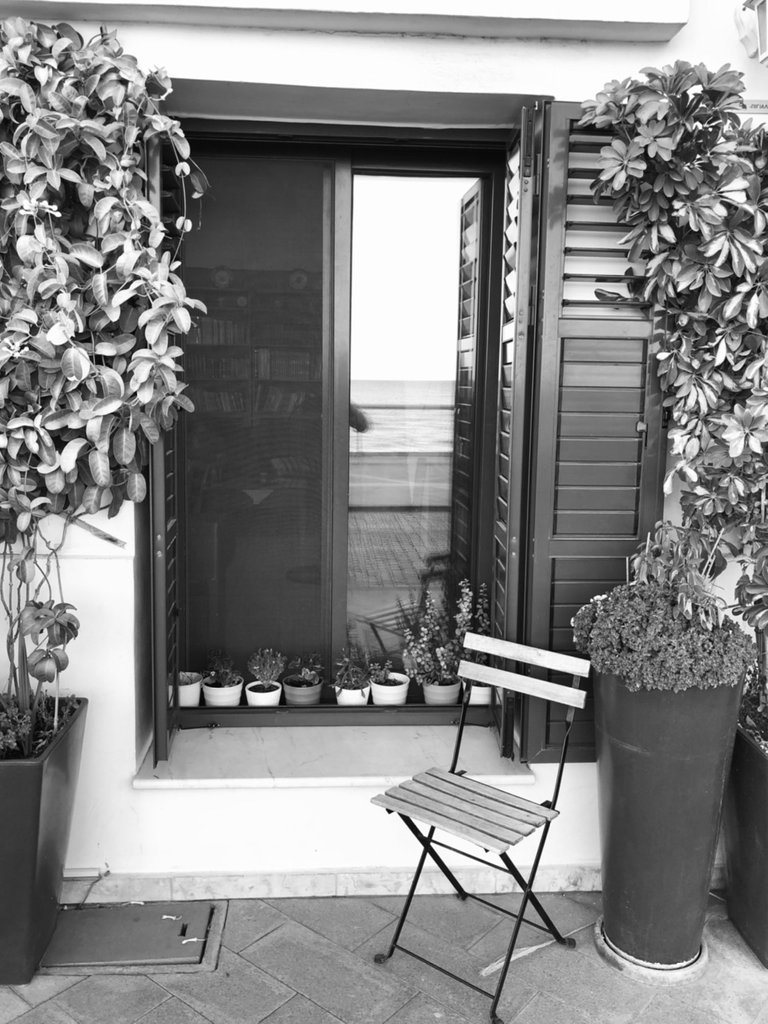 There was something inviting with most of the streets I walked on, almost if there was no real barrier between inside and outside, kind of like the door was open if you wanted to step in and say hello. I was actually invited into one garden as I was looking at their lemon tree. It's the first time I saw a real lemon tree and it was really fascinating to me. They were very friendly and welcoming and this is the feeling I got overall in Cyprus and that made my stay there really nice and memorable.
This is my submission for #monomad