---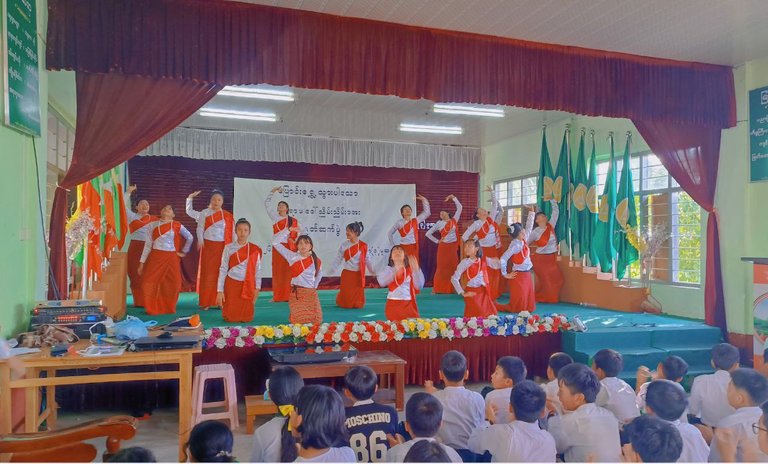 Hello my loving Asean Hive community,
Welcome to my new post. How is it going guys? How are you and everything is fine? I'm all right, but I'm a little busy these days. Now that October is here, how did you spend September? In September, I was separated from many of my friends. This is because some of them moved to another city during that month. This includes my teacher.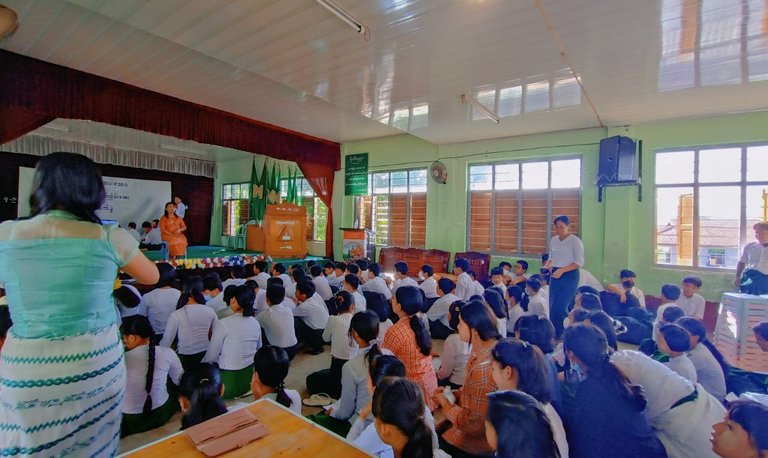 About a month ago, at my teacher's farewell, I told about cooking Myanmar style Glass Noodle for over 1,500 students. 🥘Cooking Myanmar style Glass Noodle Soup for over 1500 students at my teacher farewell🥘 My teacher returned to this town from Yangon about a week ago. Her students also held a farewell party for her at school. Today I will tell you about it. At that farewell party, the cultural dances of a group of people in the country where I live are also included. I mentioned the video above.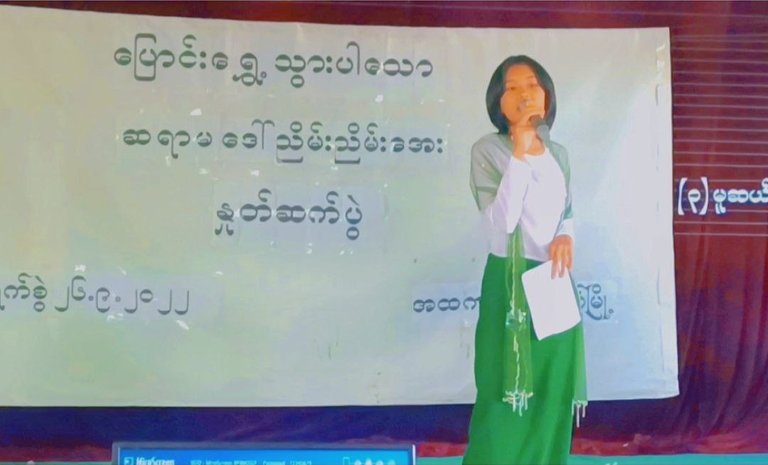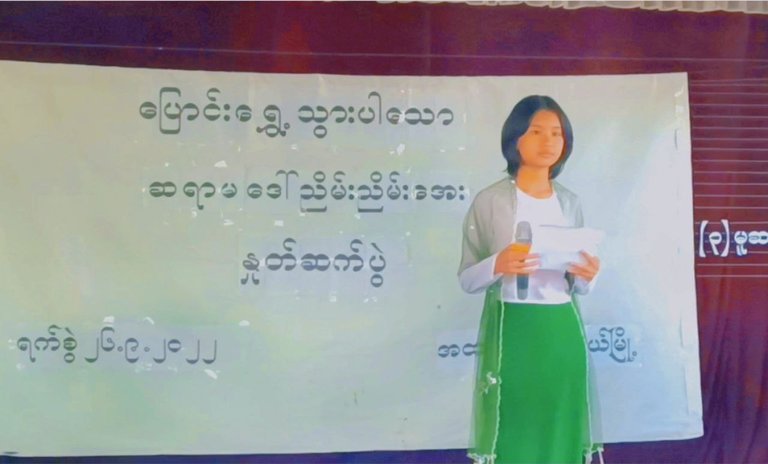 The student shown above is a Grade-9 high school student. She is cute and her voice is very good. When I sing, my voice is not good, so I like to see people who sing like them. She sang the song "Teacher's Honor" for my teacher at this party.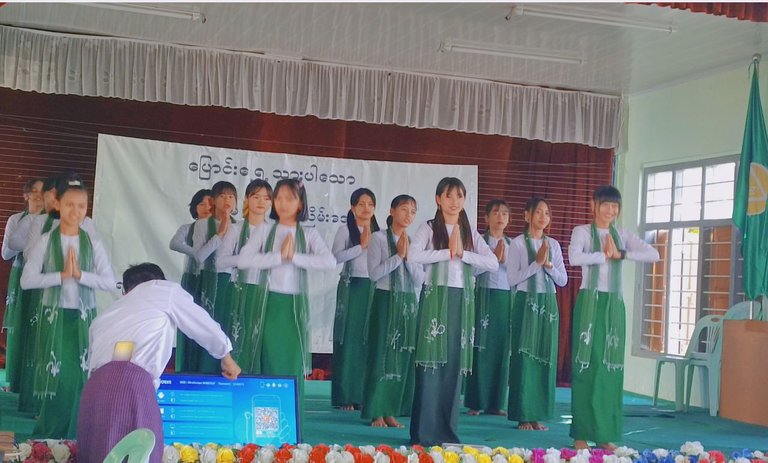 The students in the picture above are middle school students. The dance they showed was a Burmese dance. In Myanmar, this dance is called ' Kabyar Lut Ah Ka '. Kabyar Lut Ah Ka is actually a difficult dance to perform. However, this group of middle school girls can dance this dance well.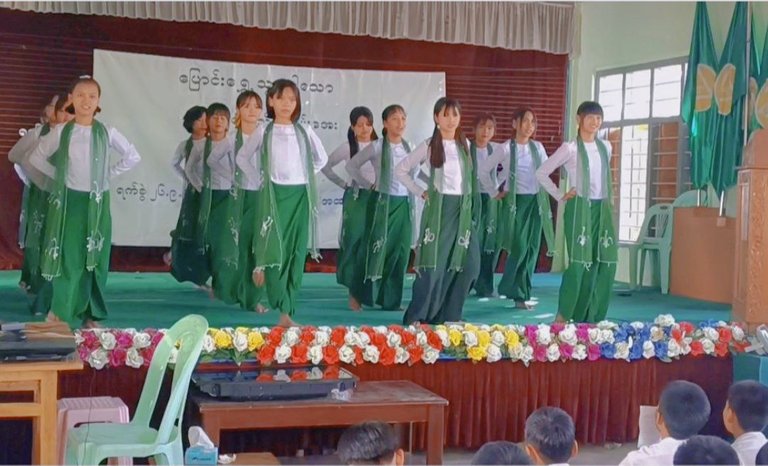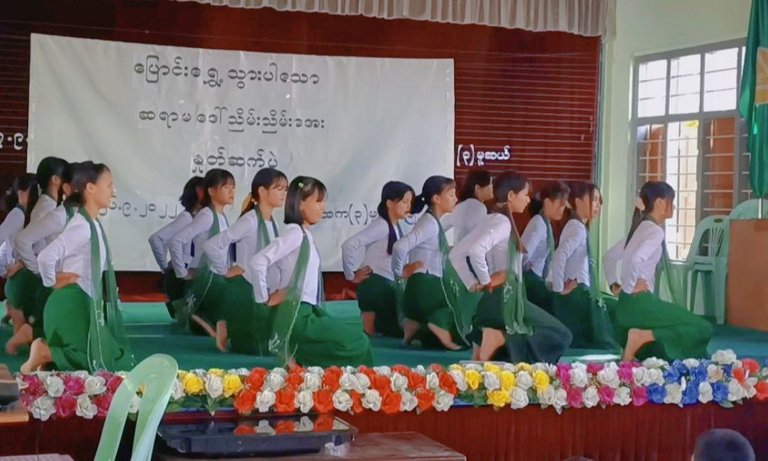 This Burmese traditional dance 'Kabyar Lut Ah Ka' is now included in school lessons. When I was young, I didn't learn this dance because it wasn't in the school lessons. About a month ago, a competition for this Burmese dance 'Kabyar Lut Ah Ka' was held in our town. The group of students shown above me won the first prize. So they had to compete in Taunggyi City. When they competed in Taunggyi City, their team won the second prize.
Today at my teacher's farewell party, this group of students performed Burmese dance 'Kabyar Lut Ah Ka' again. When dancing this dance, the instruments used are Burmese instruments. I have described the beauty of their dance in the video.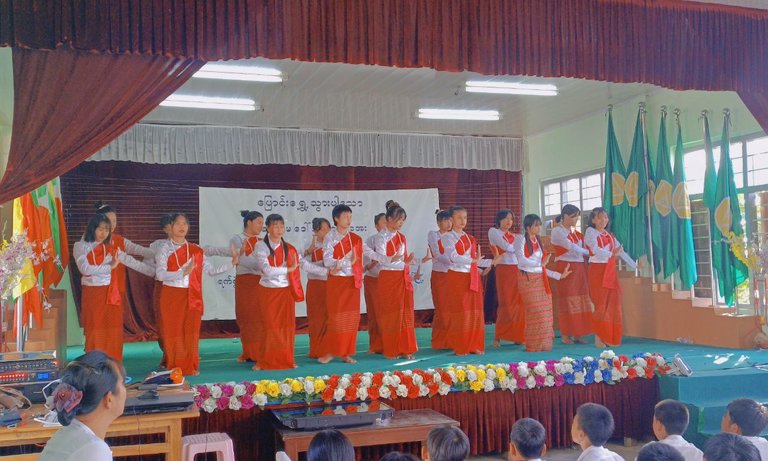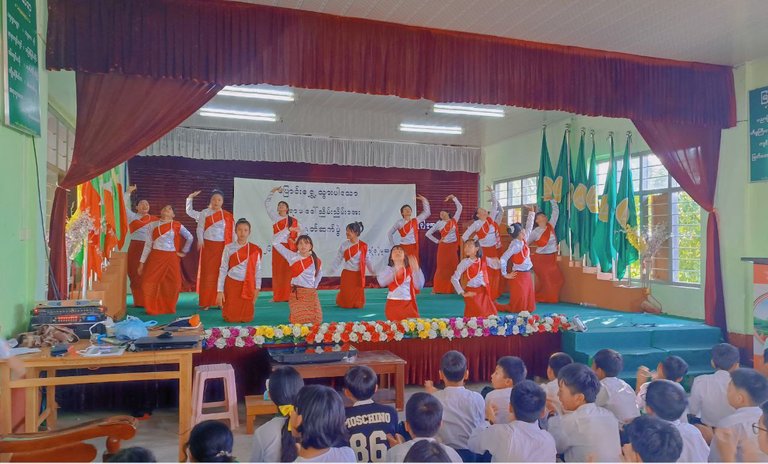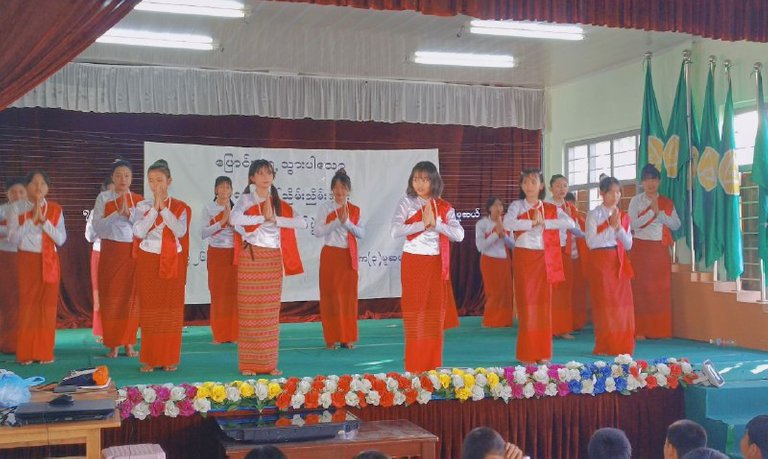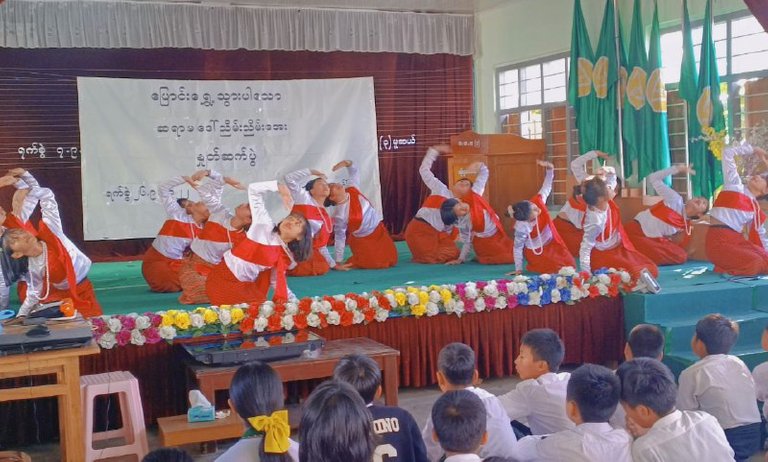 The students shown above are high school students. The dance they showed was Mon traditional dance. Mon is one of the ethnic groups in Myanmar. The white and red dresses they wear are also Mon dresses. I've never worn that Mon dress, but I think it's so beautiful. What do you think? Below are some pictures I took that day.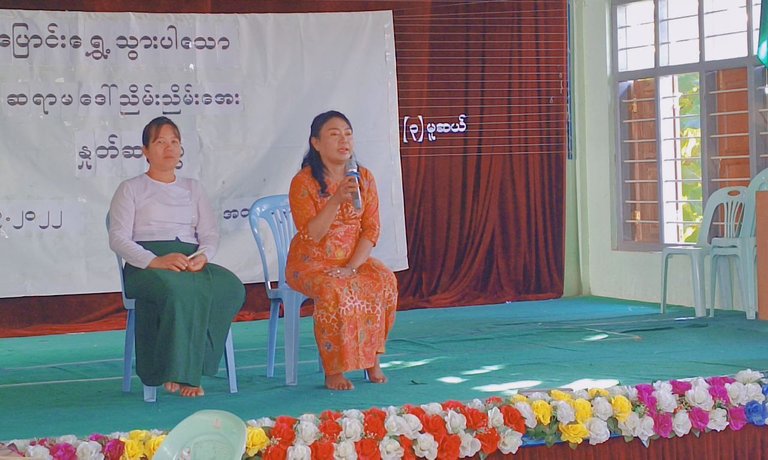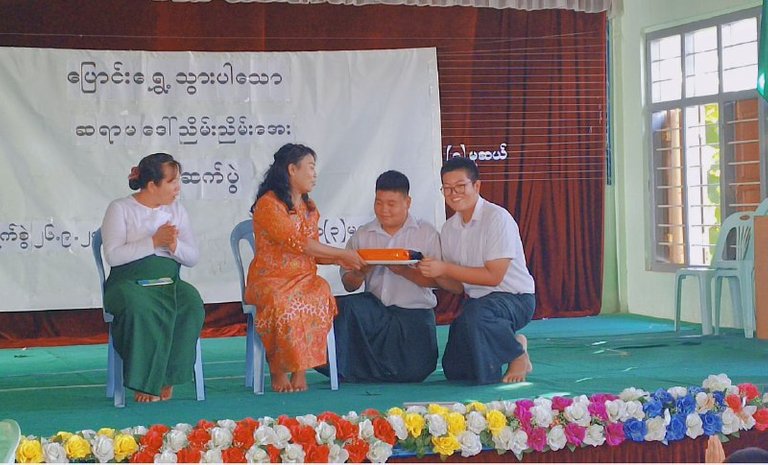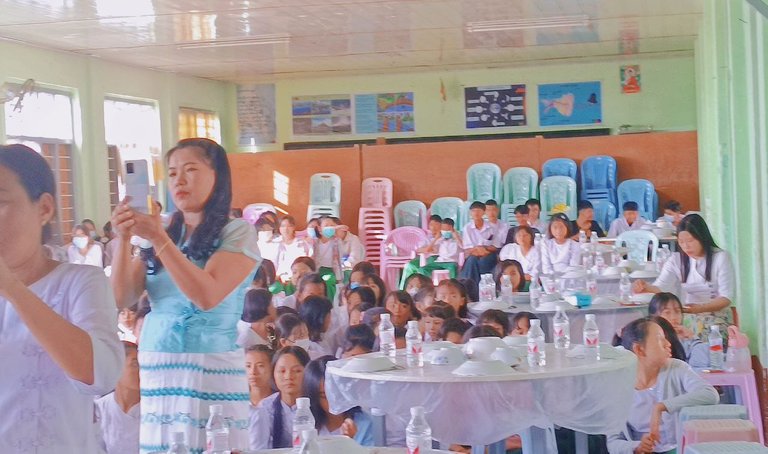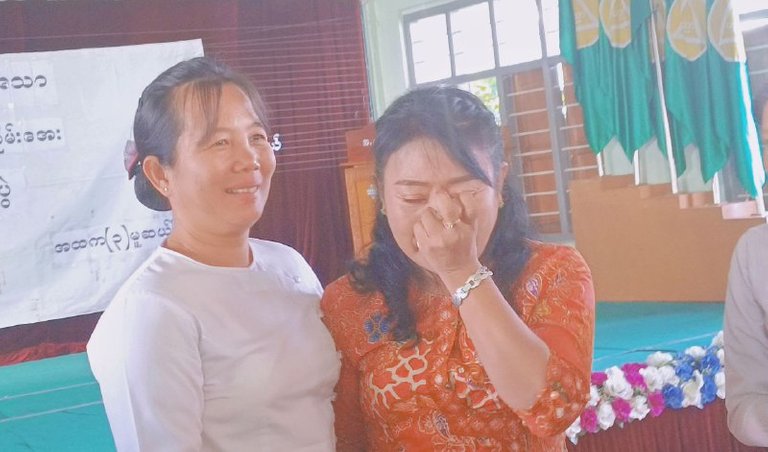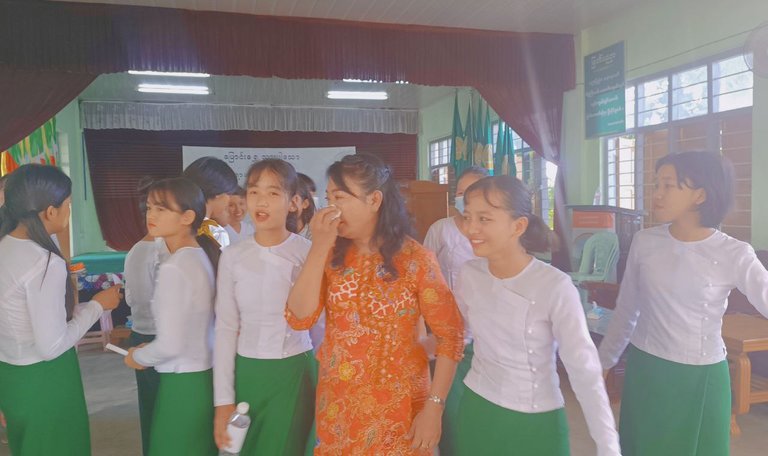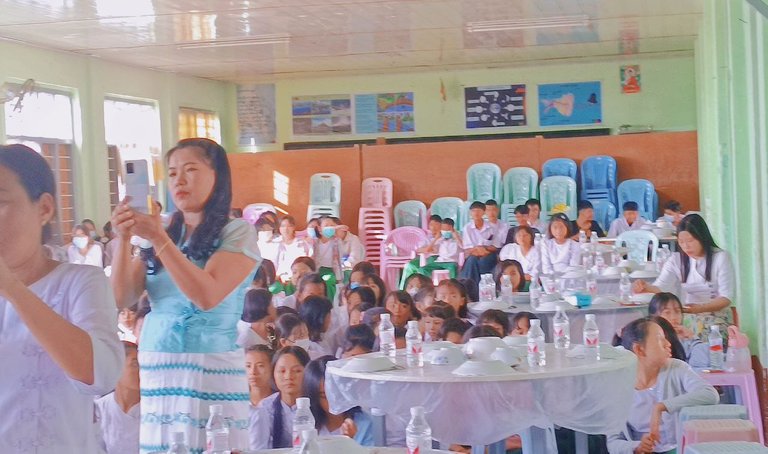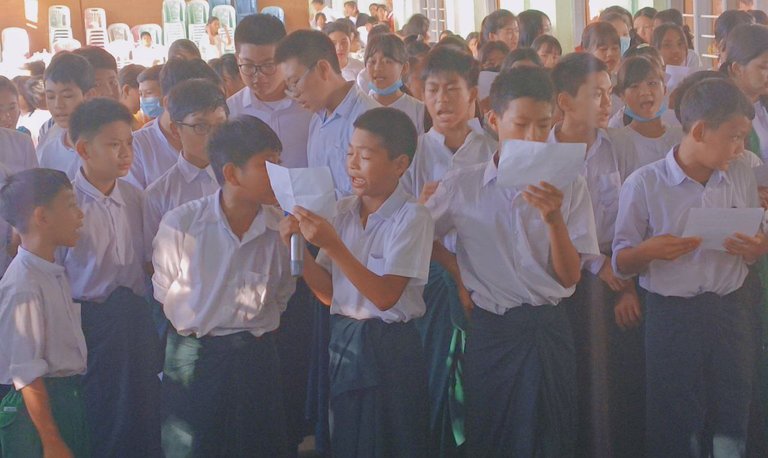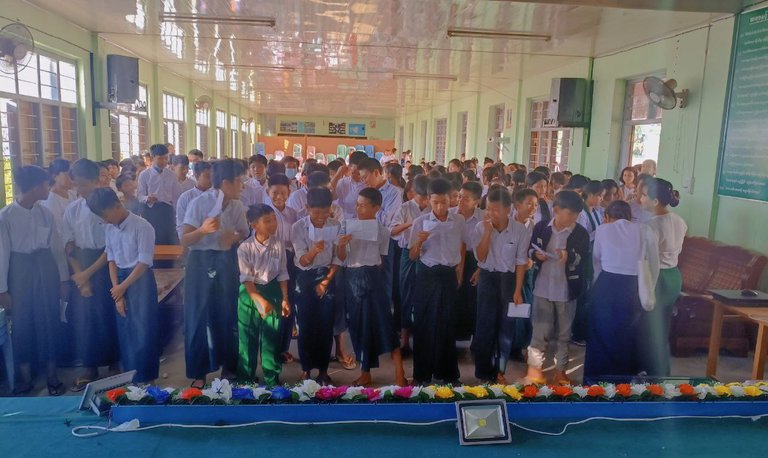 ---
▶️ 3Speak