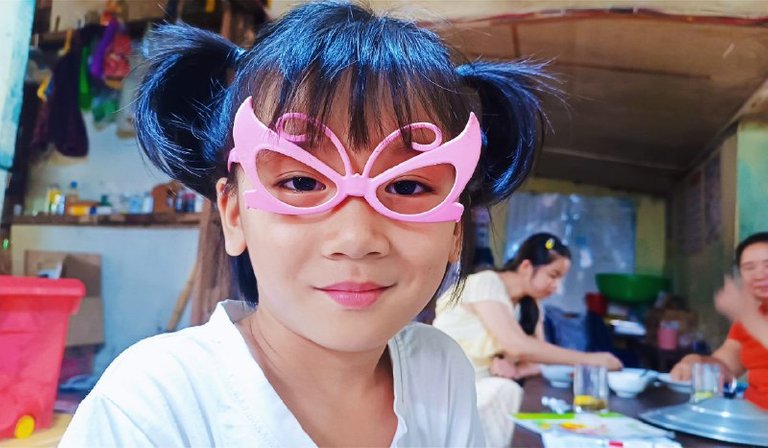 Hello my loving Asean Hive community,
Warm greetings. Welcome back to my new blog. I hope you will all be fine. What festivals are there during these months in the country where you live? I am busy with my students these days. My teacher is also in Yangon, so I have to lead the class by myself. My students also have exams at the end of this month, so I prepare them for the exams. In the month after the exam, Myanmar's famous lighting festival will be celebrated all over the country.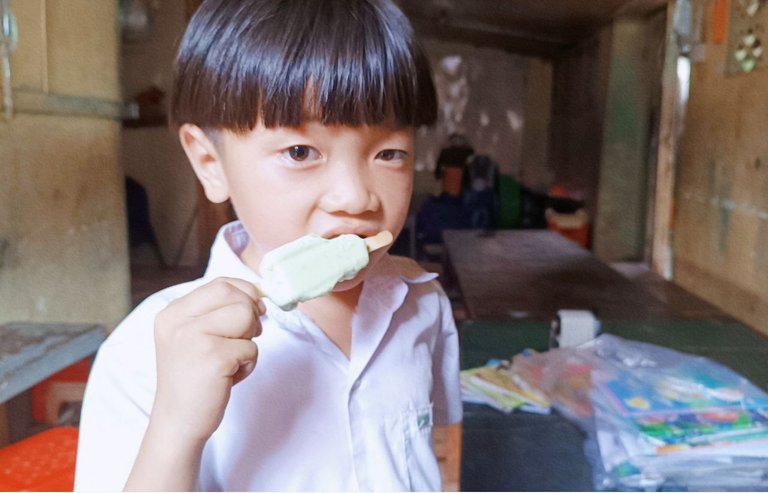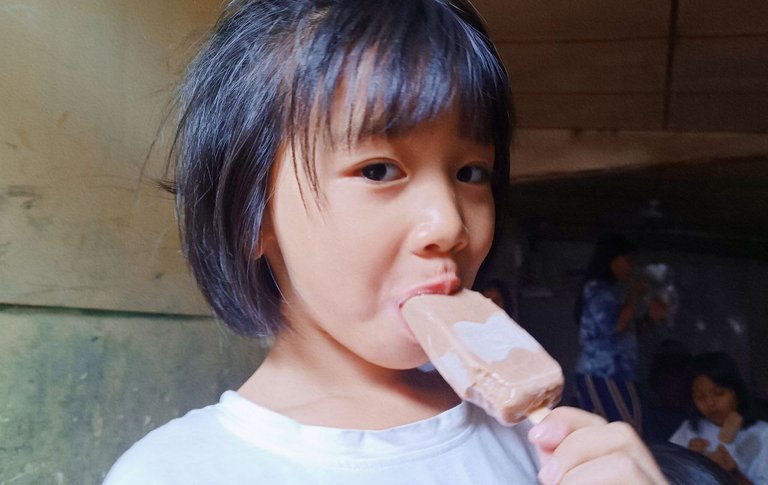 I will tell you more about that festival the next day. It's been a while since I did not post about my students and their pictures. Today I will tell you a little about my lovely students. Let's get started.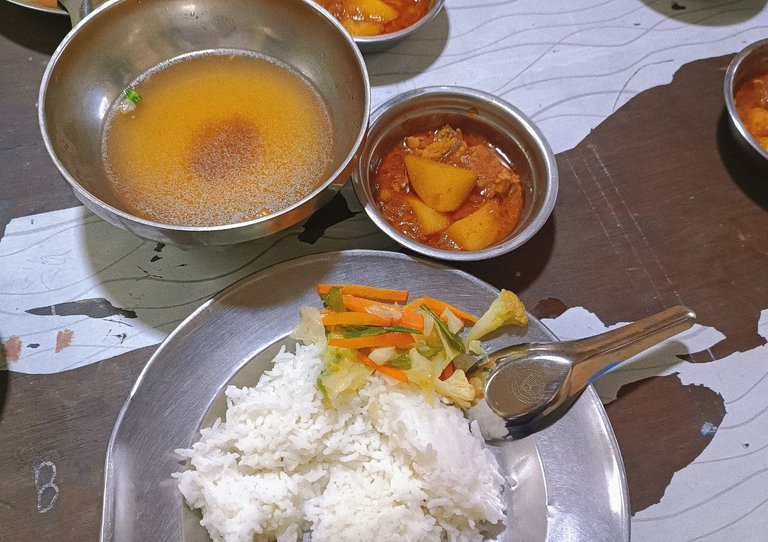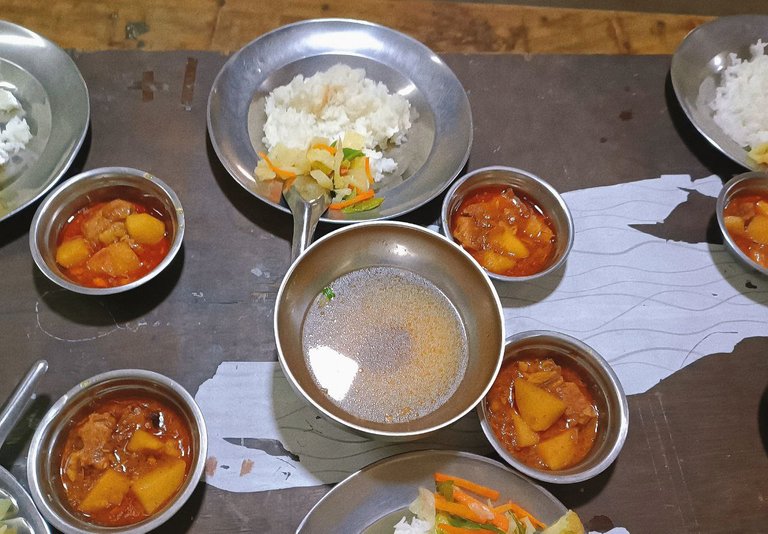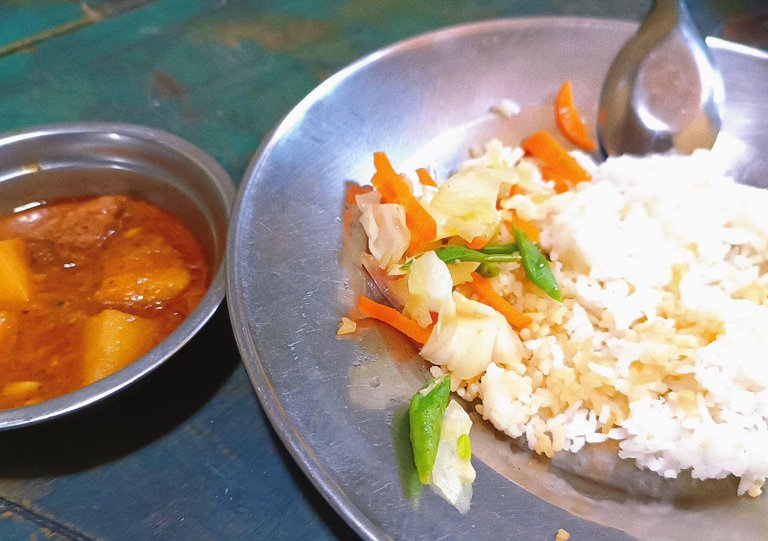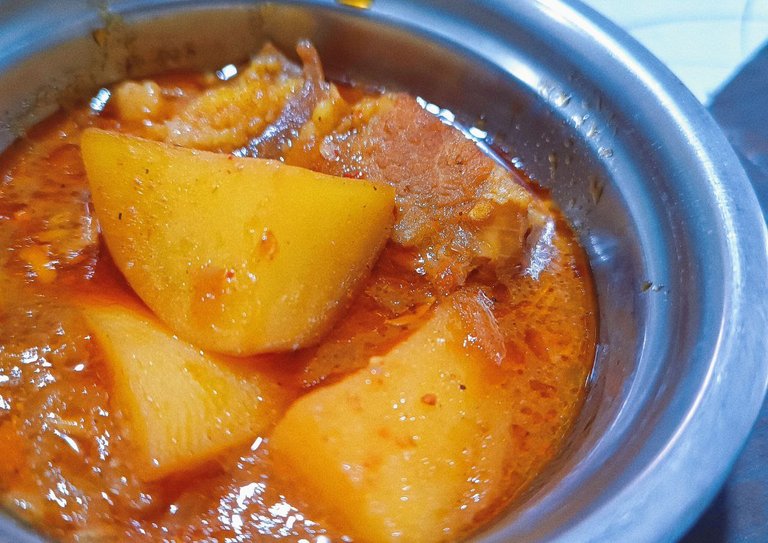 First, I will tell you about some of the dishes that the chef prepared for my students today. Today's main menu is a curry made with potatoes and beef. Are there people in your country who don't eat beef? In the country where I live, many adults in Myanmar do not eat beef, so I don't know why. However, I think that young children should eat beef for their immunity. So, in my teacher's dormitory, they often serve beef.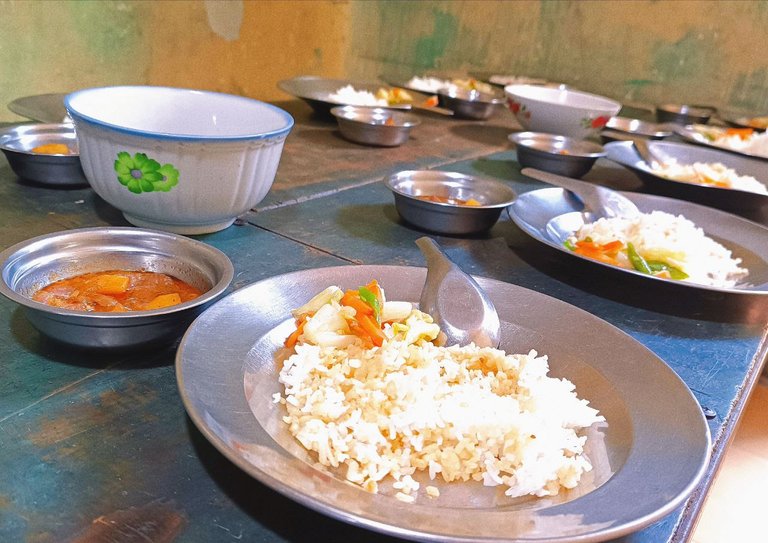 Another type of dish is fried vegetable and another type is broth. Stir-fried vegetables are one of my favorite dishes. This is because stir-fried vegetables are easy to cook and cost-effective. And vegetables also help the body a lot. However, the kids didn't like it so much, so I only put a few in their bowls. For those who need it, I can add as much as they need. For those who don't like it, it can be a waste, isn't it?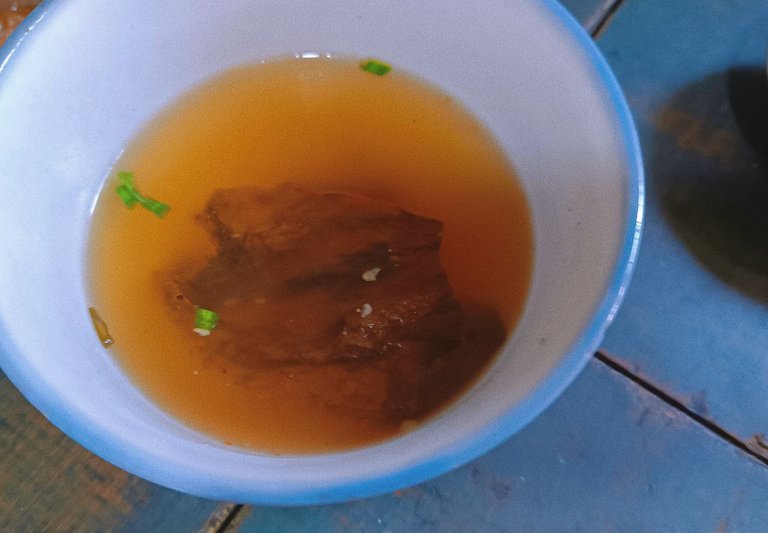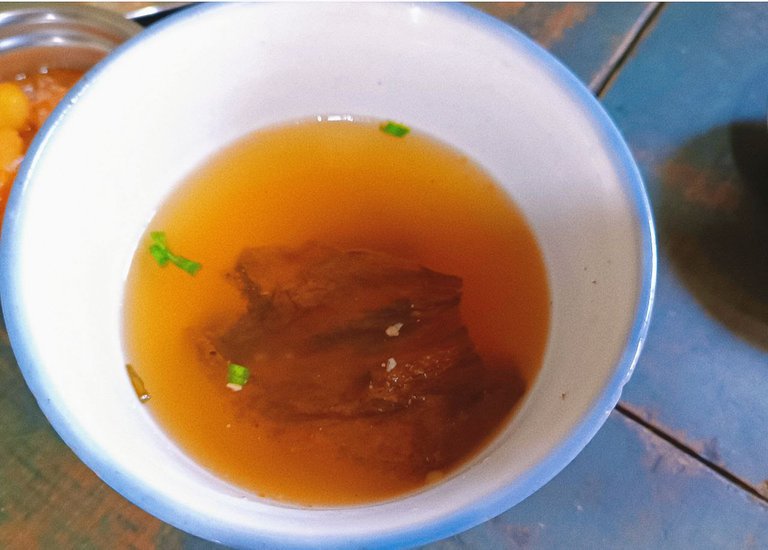 The soup that the chef prepared for the students today was made from dry Chinese mustard green. Chinese mustard greens are dried and mixed with hot water only when needed to make soup. I will talk about that broth in detail later.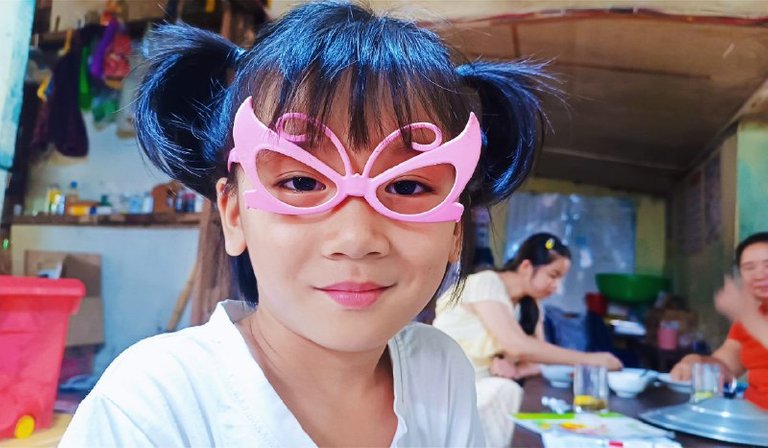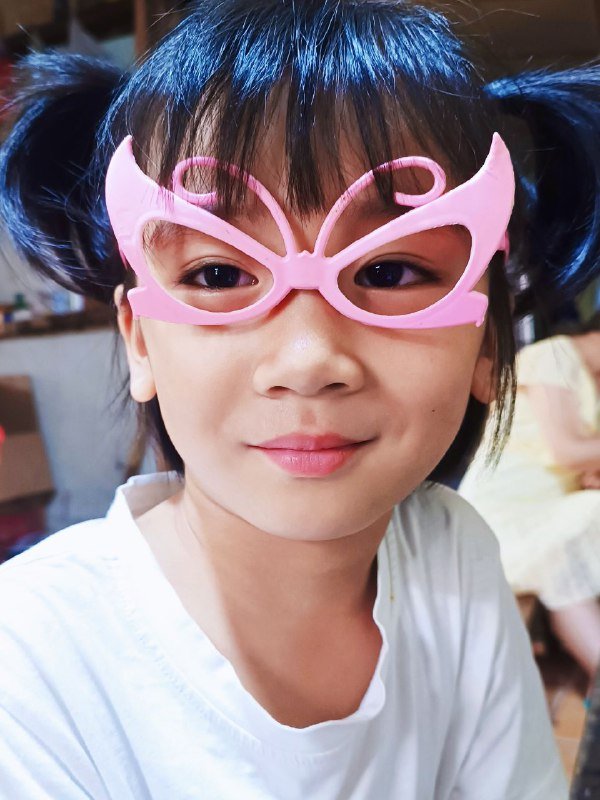 The student shown above is my kindergarten student. When you look at her picture, the first thing you'll notice is her glasses. The glasses are pink and butterfly shaped. She got the glasses from a friend of hers. She likes those glasses so much that she even wears them during class. I think she's so cute with those glasses, what do you think?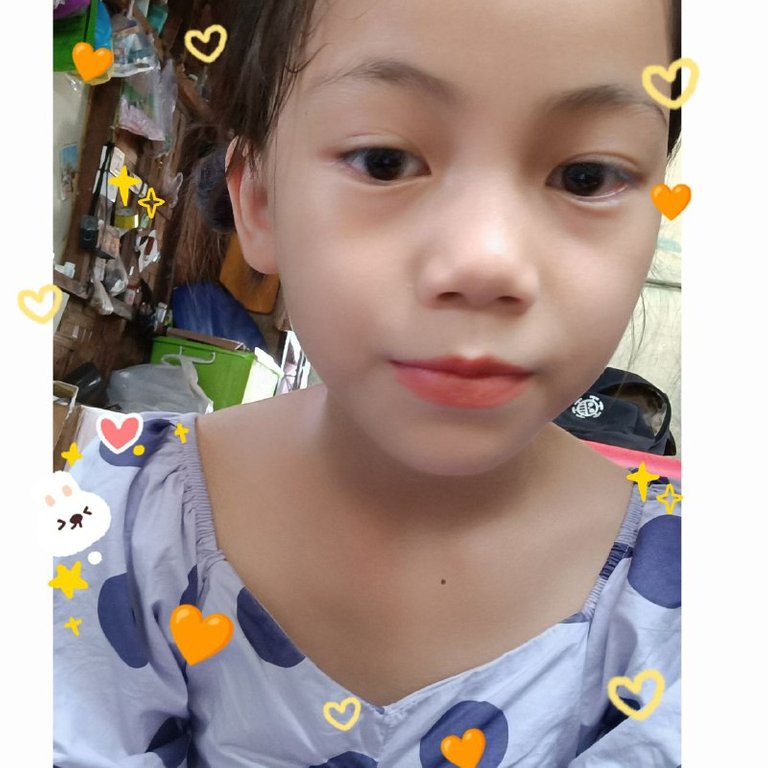 The student shown above is my Grade-2 student. Since she is a Chinese citizen of Myanmar, she could not speak Burmese well in the past. I have taught her since she was in kindergarten, and I always speak Burmese with her. I have taught her since she was in kindergarten, and I always speak Burmese with her. She put on lipstick today and asked me to take a photo. So I asked her to take some photos.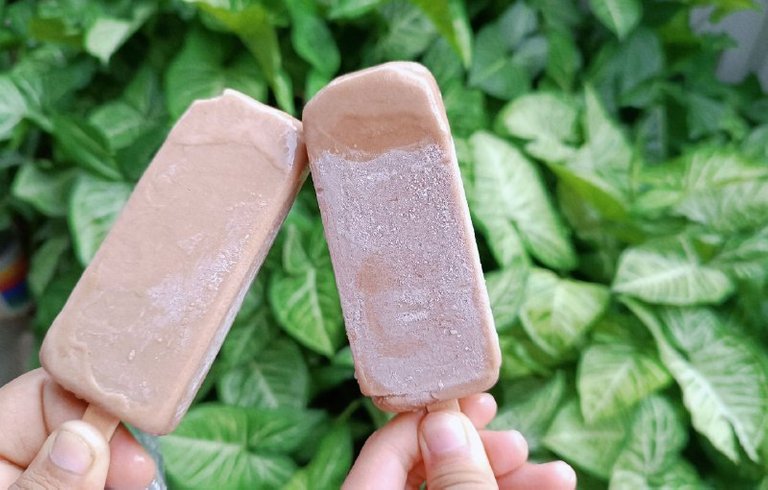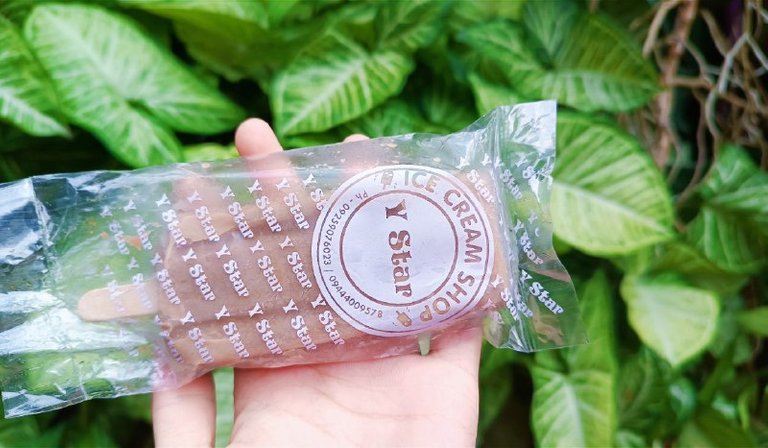 Today there is a child's birthday party at my teacher's dormitory. The birthday boy served each of the children an ice cream. Ice cream is a snack that children like very much. Below are some pictures of my lovely student.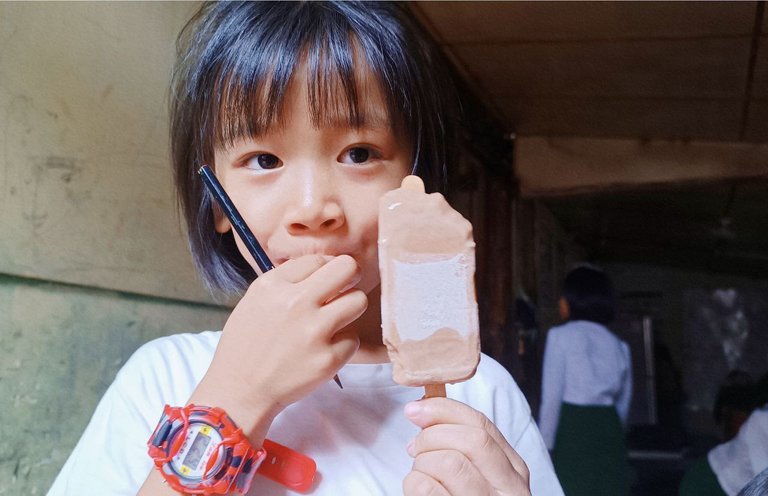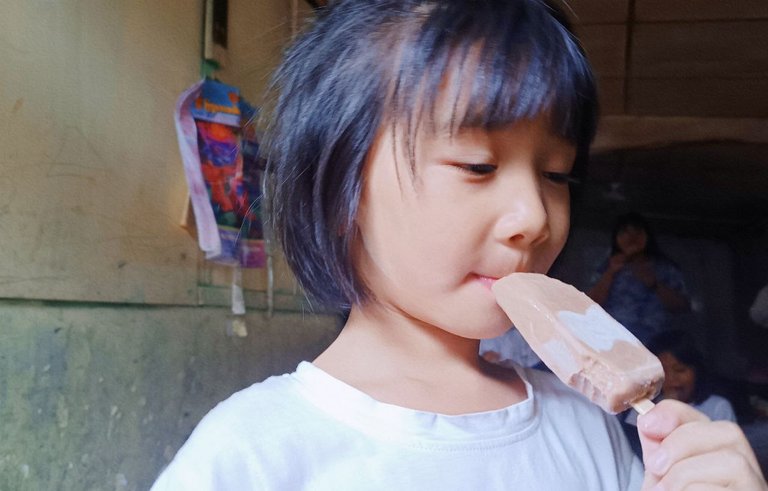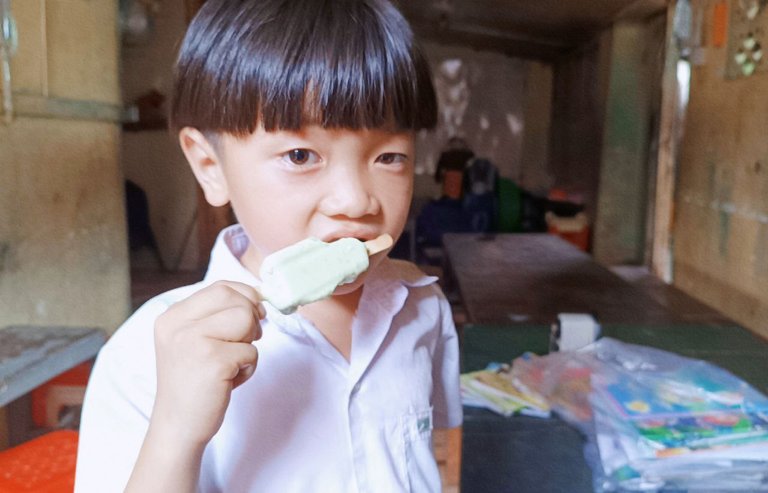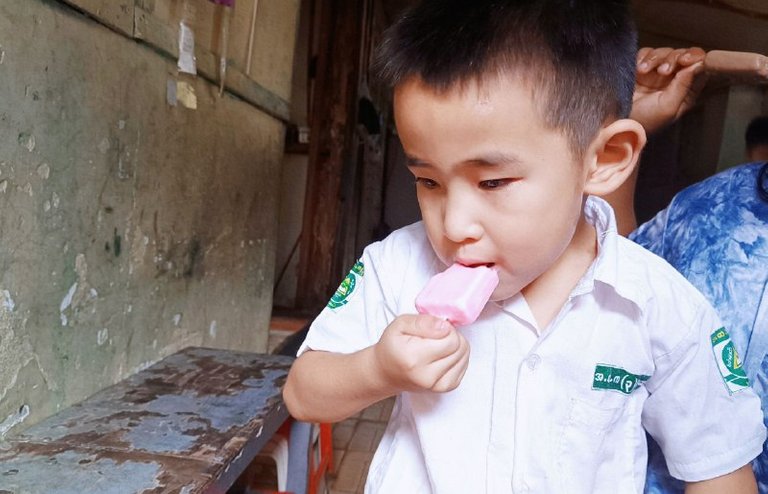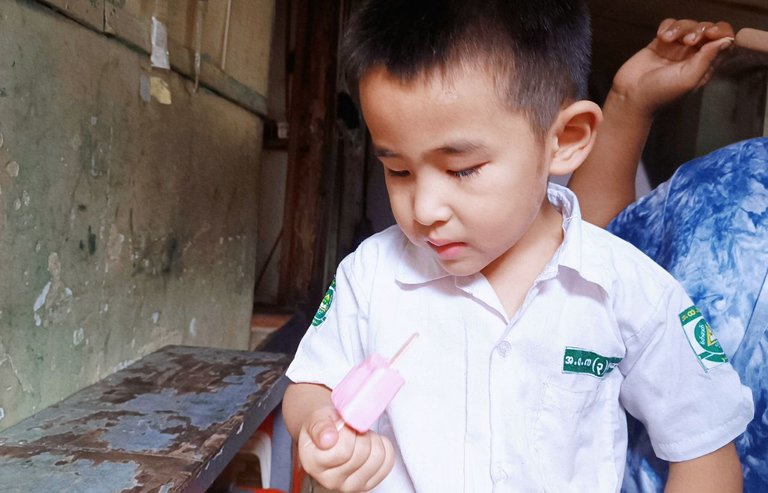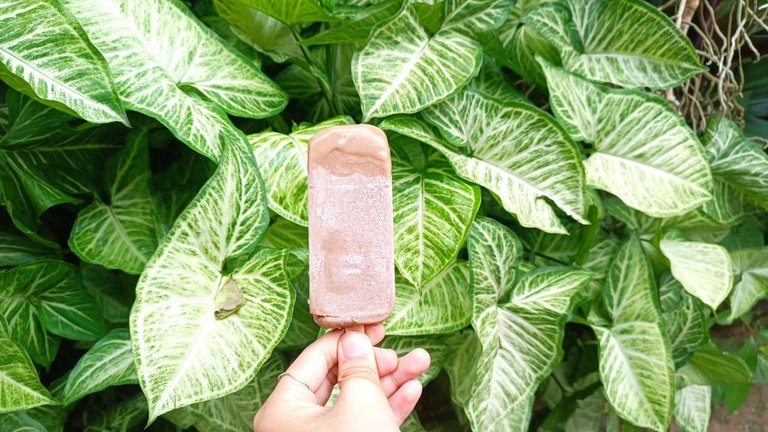 Thank you so much for reading my post to the end. See you soon in a new post. Bye Bye.